Hire AI-Driven Retail & Ecommerce Writers Now!
Get Started
Frequently Asked Questions About Hiring Writers
Hiring a retail and ecommerce writer usually costs $50 to $75 per hour. Many freelance writers, however, prefer charging by the word. When you compare prices, expect writers to ask for 10 to 20 cents per word, especially when you want them to write detailed articles about conversion strategies. The more experience and previous success writers have, the more they can charge for their services.
Join a content creation platform to hire the best retail and ecommerce writers. The managers of reputable platforms only hire writers with impressive profiles and writing skills. Many companies have writers take tests before they can create profiles. Browse the writer profiles to read writing samples, biographies, client reviews, and other information to help you choose a professional.
Look for a retail and ecommerce writer who keeps up with the latest trends in your industry. Writers should know about subjects such as multi-platform selling, customer retargeting, cart abandonment, mobile optimization, and writing persuasive calls to action (CTA). You should also look for signs of professionalism. You need a writer who will follow your project guidelines and turn in assignments on time.
It stands to reason that you will get more accurate information and advice from retail and ecommerce writers who have worked in the field. Many writers create content for their personal and professional websites. While they don't work the same as retail sites, they have similarities and often work with the same tools like SalesForce, WordPress, and other popular platforms to manage their clients.
Don't expect your website traffic and sales to increase immediately. Retail and ecommerce writers use organic SEO practices that take time to work. Paid advertisements might get faster results, but they cost much more. Organic SEO content will grow your brand and keep people coming back to your site. You should see results from the optimized content within a few weeks or months, depending on your competitors.
Find Your Perfect Retail & Ecommerce Writers
Search top retail & ecommerce writers to write high-quality content for the retail & ecommerce industry. As a Scripted member you will be able to reach out to them directly, negotiate price, and start short or long-term assignments with ease.
Creating unique website content and blog copy that engages readers and drives traffic is what I do best. I am passionate about writing web and blog content and helping my clients create unique and engaging content for their viewers. In my 5+ years of writing experience, I have worked across various niches and developed exceptional research skills.   I am skilled in landing page content, newspapers, FAQs, blogs, long-form blogs, listicle articles, and other website content needs. I pay close attention to client directions, ensuring every client is pleased with the final product.
Hire Emily L
Adam B. is a marketer by day and a writer by night. By trade, he is a growth marketer. He's an Adam of most trades, master of few who specializes in content/SEO. Specifically, content that is engaging to the reader, SEO optimized, and that ultimately leads to results. Adam B. is a seasoned writer who has experience writing B2B & B2B content in Tech, SaaS, Marketing, Careers, Mental Health, and More. He has a proven ability to help businesses grow their online presence through blogs, email, social media, and more.
Hire Adam B
I am an experienced journalist who has transitioned from nearly a decade in TV news to creating content, including blog posts, press releases, and other communication materials for a wide range of clients. I have experience writing blogs, articles, and press releases for several industries, including, but not limited to, health and wellness, beauty, law, and politics.
Hire Alexandra C
Stop banging your head! Michelle loves writing/editing content for favorite clients — it gets results (without headaches)! She boasts 20+ years as a writer, graphic/web designer, and marketing expert, and has written 1000+ for education, finance, crypto, cannabis, health, fitness, travel, beauty, art, motorsports, fashion, environment, tech, pets, insects, pests, AI, SEM, SEO... As a PhD(c), she researches decision-making PLUS has an MS in MarCom, an MPhil in Management, and a BA in Premed Biology. You'll even find her motorcycling or belly dancing. https://bit.ly/scripted-spotlight-michelle-h
Hire Michelle H
Emily Clayton is a Sacramento, California-based writer who has been producing high-quality content and web copy since 2013 and loves delving into research to produce original, compelling work. Her primary expertise or writing interests are in lifestyle, health/wellness, travel, home/garden, and art/design fields, yet she is skilled at content creation for a range of subjects and project types, including articles, blog posts, and product descriptions. With 10 years of writing experience to her name, Emily is a seasoned writer committed to creating projects that offer value and an enjoyable r...
Hire Emily C
As a technical copywriter in the fields of finance and technology, Hunter Amato has a deep understanding of software, hardware, and the marketplaces in which each can be found. He has covered complex processes related to information technology, operations management, retirement planning, fiduciary regulations, investment performance analytics, video scripts, and more. His practical and theoretical knowledge of computer-based systems is complemented by his years of experience working with IT, VoiP, and other forms of modern workplace technologies.  
Hire Hunter A
Dorothy is a full-time freelancer and native Californian now located in Flint, MI. She specializes in health and beauty, education, entertainment, and legal topics. Dorothy has completed paralegal training and previously worked as a long-term substitute in public schools. 
Hire Dorothy B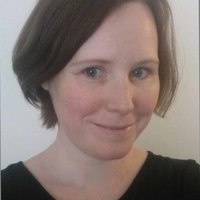 A writer of diverse interests, Joanne Thomas has penned pieces about road trips for Hyundai, children's craft projects for Disney and wine cocktails for Robert Mondavi. She has lived on three continents and currently resides in the western United States. Thomas holds a BSc in politics from the University of Bristol, England.
Hire Joanne T
Mabh is an experienced professional copywriter and copyeditor with clients all around the world. As well as being a published author and regular columnist for various magazines, she writes SEO-focused copy for websites, blogs, and e-zines across a variety of industries. Her primary focus is health and nutrition, with expertise in fitness, supplements, complementary therapies, and a range of medical conditions. She's also up to date with digital transformation, data management, and data analytics, helping a number of thriving companies in this area engage their customers and clients with eas...
Hire Mabh S
April Khan enjoys researching and writing medical, science and business content. She is the owner of two businesses, both are marketing agencies. She has a Master's in Public Health and enjoys advocating a healthier lifestyle through her Instagram page. Khan also has many certifications in Social Media Marketing, YouTube Marketing and SEO. She has gone on to expand her skills to the World Wide Web and received two certifications from Google and Bing. In her spare time she edits medical journals, authors business guides and offers consultation to new businesses.
Hire April K
Benefits of Hiring Retail & E-commerce Writers: Specialty Stores
As the internet continues to grow as a shopping destination, it is more important than ever for specialty stores to have a solid online presence. When you hire a content writer for your specialty store's website, you can ensure that your site will attract and retain customers.
The Importance of Hiring Freelance Writers for Your Specialty Stores Website
To compete with big box stores, specialty stores must offer compelling content highlighting their unique products and services. One of the best ways to achieve this is by hiring freelance writers who are experts in your niche.
Freelance writers can provide the fresh, original content essential for driving traffic to your website. Moreover, they can help you connect with potential customers searching for the specific items your store offers.
Why Hire a Freelance Writer?
Building a successful website for your specialty store requires a lot of work. From creating engaging content to designing an eye-catching layout, there are many moving parts to consider.
However, content is one of the most critical elements of any website. High-quality content can help to attract new visitors, build customer loyalty, and drive sales.
However, creating compelling content can be challenging, especially if you don't have a background in writing.
That's where freelance writers come in. Freelance writers can provide the fresh perspectives and expert insights needed to take your website to the next level.
In addition, they can help you to save time and focus on other aspects of running your business.
Whether you're looking for blog posts, product descriptions, or even just someone to update your existing content, hiring a freelance writer is an investment that will pay off in the long run.
The Benefits of Hiring a Freelance Writer
Here are some of the benefits when you hire a specialty stores writer:
They understand your target market:
When you hire a specialty stores freelance writer, you can ensure they understand your target market. To appeal to your audience, your content must be relevant and engaging. Freelance writers specializing in writing for specialty stores will know how to craft content that resonates with your customers. They can help you reach a larger audience and boost your bottom line.
They can help you to save time:
Running a specialty store is a lot of work. From managing inventory to dealing with customer inquiries, there are many demands on your time.
Hiring a freelance writer can help to take some of the pressure off by allowing you to outsource your content needs. This way, you can focus on running your business while leaving content creation to the experts.
They can help you to improve your SEO:
Improving your SEO is one of the best ways to drive traffic to your website. However, SEO can be a complex and ever-changing field. Fortunately, freelance writers specializing in SEO can help ensure that your content is optimized for search engines. As a result, you can attract more visitors to your website and boost your sales.
They can provide fresh perspectives:
If you've been running your specialty store for a while, it's easy to get stuck in a rut. Hiring a freelance writer can give you the fresh perspectives you need to take your business to the next level. Freelance writers can offer new insights and ideas to help you improve your store and better serve your customers.
Hire a Writer on Scripted
You're a business owner who knows the importance of content marketing, but you don't have the time to write all the posts yourself.
Scripted has freelance writers who can help you create high-quality social media content for your eCommerce website. All you need to do is provide us with a topic and some keywords, and our team of talented writers will take care of the rest.
Not only will you be getting great content, but you'll also be freeing up your time so you can focus on other aspects of your business. Let Scripted take care of all your content needs. From blog posts to social media updates, we've got you covered.
Sign up for a free trial today!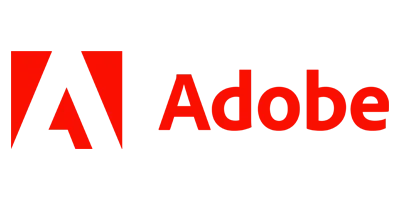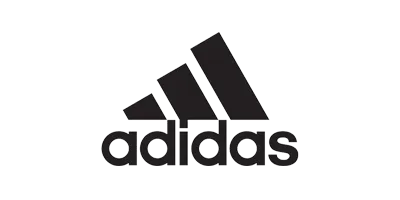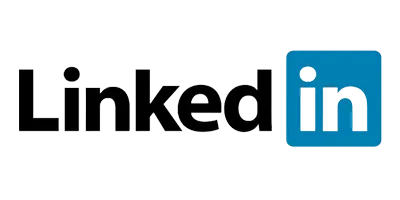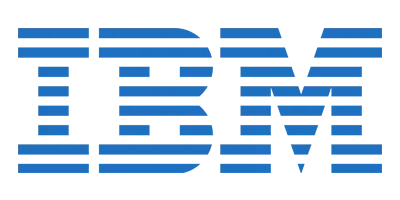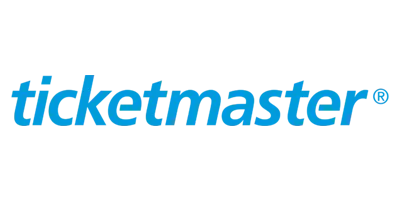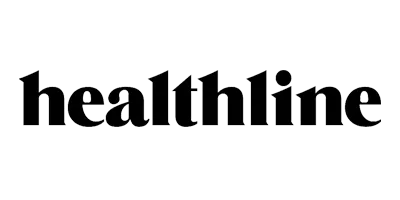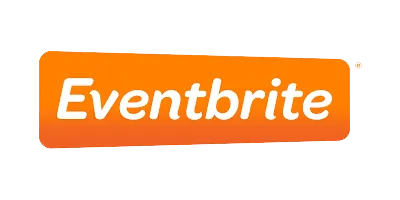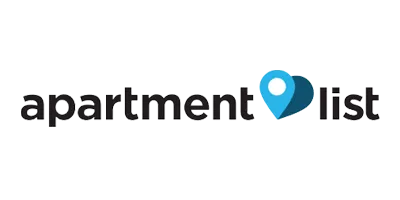 What Kind of Retail & Ecommerce Content Can You Order?