Facebook Landing Page Template
As a business or professional looking to expand your reach, getting onto Facebook is an absolute must-do. Even just the platform's sheer size makes for a diverse enough audience to guarantee that you'll find your target customers there.

Get Started
Every Business Needs Great Content
It's big. Nearly 2.9 billion users log in to Facebook every month to thumb through their feeds, connect with friends, and discover new places, products and businesses.
It's growing. Facebook is the largest social network on the internet, and it continues to grow thanks to the implementation of new features, like stories and videos, to help it keep pace with other platforms.
It's impactful. Facebook influences users' buying decisions seven times more than all other social media platforms combined. That means being present and engaging on Facebook can have a direct impact on your business and its bottom line.
The question is, how do you use Facebook to its fullest potential in order to grow your business successfully and efficiently? That's what this guide will help you learn. Let's get started!
When Should I Choose Facebook for My Business?
Social media as a whole has become an incredibly powerful tool for businesses to engage and grow their audiences.
The rise of social influencers is just one unique way that your business can tap into this insanely affordable, effective and high-reach resource, but organic Facebook marketing is also very valuable.
User feeds are curated. Like on most social platforms, a user's Facebook feed is curated just for them. The posts they see in their feed are derived primarily from the content they interact with the most, which could be good news or bad news for your brand.
Your posts only show to some. Ultimately, your Facebook posts may only show to a small segment of your audience unless you pay to "boost" them, which is less than ideal. On average, just 8 percent of your followers will see your posts organically.
Getting seen requires consistency and quality. In order to get your posts seen organically on Facebook, you have to create consistent, engaging content that users actually want to view and share.
If you can strike a balance, you'll find that Facebook can amplify your existing audience and help you rapidly expand it. The trick is coming up with an effective formula. These Facebook templates and tips will help you pull it off.
Creating an Effective Facebook Profile
Before you begin evaluating the content that you're posting to Facebook, take a step back to examine your Facebook profile. Whether you're a blogger, consultant or full-fledged business, your profile holds a lot of crucial information (and settings) to help your content reach its intended recipient.
When setting up your Facebook profile, make sure you set up a page and not a normal profile. A page will allow you to manage your presence like a professional, and it also gives you additional options — like an "About Us" section, shopping tabs, and more.
As you set up your page, put it into the appropriate category based on the industry you're associated with, as this will help Facebook find your audience.
Beyond the initial creation of your page, it's a good idea to revisit the details of your profile to ensure they're up to date. For instance, your profile photo and cover photo should match your brand.
While you're checking on your profile, it's also a good time to dive into your "About Us" section and make sure that your company's name, website, year founded, and other information is accurate and error-free.
Oftentimes, businesses use a logo or mascot for their profile images, but you can get creative and include an image of your team, city or something other to add interest to your profile.
Engaged audience members will definitely look all over your page, so it needs to be catchy and appealing throughout.
What Makes a Facebook Post Good?
Your Facebook profile forms the backdrop for everything you do on Facebook, but your posts are what people will be looking at 90 percent of the time.
A good tip to remember here is that, in most cases, your posts won't be viewed within the context of your Facebook page, but rather on their own within the user's Facebook feed. Because your posts have to be able to stand on their own, it's important that you get a few details down pat:
An engaging, on-brand image or graphic
A description that's informative, but not too long
A writing style that represents your company the way you intend for it to be perceived
Planning your content in advance is the best way to make sure each post is unique and engaging. Here's our template for a content calendar if you need help laying things out.
The Photo
As users scroll through their endless feeds, all-text posts simply don't catch their eyes anymore. In order to get people to stop, look at and share your Facebook posts, you have to include an eye-catching graphic. An easy answer to this requirement is to grab a royalty-free stock photo, which can work well, but the better choice is to spend some time crafting the image just like you will the text below it.
Whether you're taking a stock image and altering it to include text, making a graphic from scratch, or using your own unique illustration, it's essential that your photo meets these criteria:
Make sure it's relevant to the post. There should be a clear connection between the image and text. Ask yourself: What's the point of this post, and does the image I chose make sense?
Beware of cropping and sizing. Facebook posts will be automatically re-sized to fit the user's screen across desktops, tablets and mobile devices, so make sure that your image looks good in all situations. Additionally, any text you add should be legible on small screens.
Set a clear focal point. Whether it's text, faces, animals, flowers or anything else you choose, your image shouldn't be too "busy." Set a clear focal point and, again, make sure the place where the eye goes connects to the idea and purpose of your post.
Post Length
When it comes to social media, people often think "the shorter the better." With Facebook, this adage continues to ring true.
For most posts, you'll want to keep them under 30 words.
If you want to have a longer post, then at least make it so the text before "read more" can stand all on its own.
If you share longer posts, use short sentences, short paragraphs and precise writing to avoid being too wordy.
Read through every post yourself and make sure you're using powerful, engaging words to keep the audience interested from start to finish.
With this advice in mind, remember that short isn't a hard-and-fast rule. Take some trainers and consultants, for instance, who have a super-engaged audience and are always looking to share wisdom with their followers. Those influencers are often expected to share longer posts as they answer questions and relay lessons, but they still keep them fun and to the point.
Overall Style
As you put together your Facebook posts, remember the golden rule: Everything needs to fit your brand's unique voice.
If you haven't already clearly defined your brand voice on paper, now is the perfect time to do it. Defining your brand's voice allows you to sit down and think about who you're talking to and how you want to talk to them. Here are some tips and examples:
A personal trainer might define their audience as women in their 20s who are looking to improve their physical fitness and self-esteem. They may decide the best way to talk to that audience is in a strong, inspiring and "don't let me down" voice.
Meanwhile, a wedding planner may talk to their audience with the tone of an old friend, adding enthusiasm and jokes throughout.
Whatever you decide your brand voice is, you need to keep it top of mind when writing your Facebook posts. Whether it's friendly, goofy, serious, motivational or something other, writing with a strong and consistent brand voice will help you connect with your audience and keep them interested in your content.
Brand voice will also help provide context, helping new readers get to know your brand before they even click on your page.
How Often Should You Post to Facebook?
When businesses start thinking about posting to Facebook, knowing what to post isn't the only thing to figure out. For most businesses, figuring out how often to post can be equally as challenging. Ultimately, every business has limited resources, so before you commit to posting every day (or multiple times per day), be honest about how often you can post.
If you have the capacity to post every other day, the next step is asking how often you should post within your limitations. Ideally, you won't stretch yourself too thin.
If you determine your maximum capacity is 15–20 minutes every other day crafting a Facebook post, you should only commit to posting maybe three times per week, because no one is perfect.
Posting a bit less often than you think you have the time for will help ensure that your posts are always of the best quality and that you're never rushing to get something out there.
Posting less often can also help you create a "backlog" of posts (or post ideas) so that on days where you are too busy, you can pull something out of your saved posts and publish it with confidence knowing that you spent time thinking it through.
Another part of the equation is knowing when your audience is online and how often they want to interact with your content. This varies from one niche to the next, so play around with which days you post and which times you post to see when you get the most engagement.
Facebook's reports are super handy for fine-tuning when your posts go live, and you can always schedule them in advance so you don't to post them.
All of that said, the average Facebook page shares 1.55 posts per day. Posting too often can be detrimental, so it's not recommended to post more than twice in a day.
Finding the Best Tags for Your Facebook Posts
Hashtags play a big role in who sees your content. If you choose your hashtags wisely, you can easily get your posts trending and reach a ton of new eyes. However, before we talk about how to find the best tags, here's a word of warning: Don't fill your posts to the brim with hashtags in hopes of reaching more people.
There's no limit to how many hashtags a post can include, but the most eye-pleasing thing to do is limit yourself to two or three. That also challenges you to find the best, most relevant hashtags for your posts.
Some people "reverse engineer" their posts to find the best hashtags, which is something you'll have to do for some of your content. This means creating your post around your topic of choice and then working backward to think about what hashtags relate to your content the most.
If you need inspiration for what to post, you might base it on a hashtag that's trending or one that's closely connected to your brand.
Lastly, when thinking about which hashtags to include, it might be a good idea to come up with a unique branded hashtag. Some good examples of branded hashtags include #ShareACoke (Coca-Cola) and #HaveABreak (KitKat).
Coming up with the right hashtags for every post can help you spark engagement and get people talking about your company or products.
The Best Tools for Creating Facebook Posts
Now that you know all that goes into a great Facebook post, it's time to put it all together. Fortunately, you don't have to create your posts by hand. These handy tools can speed up the process and help you produce better posts overall.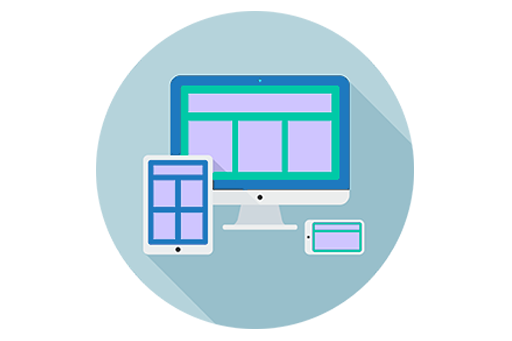 The all-time greatest Facebook template designer, Canva is free to use (although the affordable premium version unlocks more tools, elements and images to help you create even better posts). Canva is a drag-and-drop, browser-based designer that's intuitive and powerful. It has Facebook post templates, Facebook story templates, and layouts that are pre-sized for countless social platforms to make putting everything together a breeze.
If you're hoping to get ahead of your Facebook posting schedule, a tool like Buffer is a good idea. Buffer allows you to upload your social media posts directly into its dashboard and schedule them in advance. It also offers handy tools to help you plan ideas, find tags and more.
Including links in Facebook posts can be daunting because links are re so long and unattractive. Rebrandly solves the link problem by allowing you to convert long, standard links into short, branded links that are pretty to look at and easy to share. Use Rebrandly for Facebook and all of your other social platforms so links take up less real estate.
Make the Most of Social Media With Scripted
Staying on top of your brand's social media accounts isn't easy, but Scripted's great writers can make it turnkey. Are you interested in learning how the Scripted platform can help you create and publish more content for your social channels, including Facebook?

Take the first step today!
Get Started