Content Marketing in the Sports and Fitness Industry
Get Started
Every Business Needs Great Content
The success of your sports and fitness website relies on great content. Here's how to pull it off.

The sports and fitness industry is broad and varied. From local gyms to personal trainers, equipment manufacturers, and workout videos, there are countless niches your business may fill. Regardless of that niche, being competitive in the sports and fitness industry requires excellent content that engages readers, offers real value, and helps set your brand apart.

A content marketing strategy is critical. The right strategy helps you identify what to post, where to post, and when to post so your brand remains relevant, able to grow, and with the ability to sustain an engaged following of customers and brand advocates. So, let's explore how to create a strategy that checks all the boxes and helps your brand thrive.
Benefits of Investing in Content Marketing for Your Sports and Fitness Brand
There's a reason content marketing seems like a buzzword. While the concept is nothing new — the earliest examples date back to the 1800s — it has taken on a new form thanks to the omnichannel approach where modern brands look to reach customers both online and offline, and across platforms. The purpose of content marketing is to drive engagement by offering valuable, insightful content, and building a great reputation for your brand in the process.

When done right, content marketing is also extremely cost-effective. Some have found that content marketing costs 62% less than other tactics yet it can generate 3x more leads. Of course, proper content marketing requires a content strategy based on real-world research. If you put in the effort, there are many benefits you'll enjoy, such as:
Becoming A Thought Leader
There's a ton of misinformation in the sports and fitness industry. People looking for content in your niche want to get it from a source that's trusted. The right content marketing approach can help transform your brand into a thought leader so that people come to you when they want information. Offering a variety of content that's backed by facts and research — be it workout videos, infographics, or articles explaining proper form — helps answer people's questions and teaches them what they want to learn all while they get to know your brand.
Increasing Customer Retention
Whether you're offering a service or selling a product, customer retention plays a crucial role in the success of any business. There are many reasons a customer may not return, whether they lost interest in the activity or they found a competitor. In any case, content marketing can help boost retention rates by establishing your brand as an authority, educating consumers, and even motivating consumers. Also, your content marketing strategy helps build a connection to your followers that can turn casual customers into loyal brand advocates.
Boosting Your SEO
Your business is probably already pouring a lot of time and effort into its SEO practices. Content marketing goes hand-in-hand with SEO because you should build your strategy around the keywords your audience cares about.

As a sports and fitness website, the exact keywords you target will depend on your precise niche. If you offer personal coaching, for instance, you might focus on local keywords like "personal fitness coach in Brunswick." However, every brand should round out their strategy with content that isn't super focused on your service or selling it. For instance, that same personal coach might seek to answer common questions their clients have by targeting keywords like "how to eat healthier" or "getting started with meal prep."

Meanwhile, as you work to offer high-value content, you'll naturally include links to authority websites and to your other content, engaging people to stay on your site longer, leave comments, and share your content. Search engines look for these signals and it will help you climb the SERPs.
Taking Over Social Media
If your brand struggles to maintain an active social media presence or if you're finding it tough to steadily grow your following, content marketing is a game-changer. Content marketing enables you to build a strategy for every platform your brand wants to be on, allowing you to take a calculated approach to all the social media sites you want to pursue. Through planned, scheduled content that engages your audience, content marketing can help you gain that edge over your competition through highly sharable posts and regular interactions.
Nurturing Leads Naturally
Every business is familiar with the sales funnel, but actually engaging leads throughout the various stages of the funnel and moving them along toward conversion is tough. A content marketing strategy can nurture leads on autopilot. While it takes a great deal of planning, a content marketing strategy should target content to leads at every stage in the funnel.

Strategic calls-to-action should then help connect the content, naturally moving a lead from the awareness phase to the consideration phase and, eventually, to the decision phase where the CTAs ask them to schedule a consultation, sign up, or make a purchase. It may sound complicated, but this guide will help you do it!
Tips for Creating a Winning Sports and Fitness Content Strategy
As you look at how your competitors and industry leaders are winning with their content strategies, it's time to sit down and start working on your own. Here are the steps to get you going.
Step #1: Profile Your Company
You can't start marketing your brand until you've defined every detail about it. If you don't already have an in-depth company profile and a brand book, it's time to sit down and dig into the following questions:


What pain point does your company solve?


Who do you want to reach with your marketing?


What impression do you want to leave readers with?


What are your marketing goals?


As you create your brand book, think about the finer details that will change people's perceptions of your company. Do you make jokes or keep things serious? Do you use slang or medical terms? Do you try to break things down for the laypeople or are you marketing to a professional or highly knowledgeable audience? Answering these questions helps you form your brand's unique voice and keep it consistent.
Step #2: Profile Your Customers
Once you know your company, you need to spend some additional time digging even deeper into your market research to make sure you know your customers. If you haven't already created customer personas for your ideal clients, now's the time to do it. These personas help inform your marketing at every level and they can shape your brand's voice, too.


Who is your ideal customer?


What challenges might your ideal customer face along their journey?


How can your content help the customer get over those challenges?


Consider questions that go beyond the age or location of your customers. Think about the platforms they use and how they prefer to consume content. Do they watch videos and, if so, do they watch them on Facebook, YouTube, or elsewhere? Do they interact with brands more on Instagram or another platform? Do they share content and, if so, what kind? Figuring out what engages your audience is key to success.

As you lay out the customer personas that you want to target, consider how your customers' needs, concerns, and preferences may influence how your brand presents itself. You should tailor your brand to engage your ideal customers, even if that means tweaking your current idea of who your brand is.
Step #3: Lay Out Your Goals
BIt's impossible to create a strategy for anything unless you have goals that you're working toward. So, before you dive further into the planning process, create a list of your company's goals. Ideally, you'll make them "SMART" goals, that is: Specific, Measurable, Actionable, Realistic, and Time-bound. In doing so, you help set your company up for success.

You should look to set both short-term and long-term goals for your brand. Short-term goals are achievable within the next six months or so, while long-term goals may be multiple years out. Ideally, your short-term goals should represent milestones on the way to your long-term goals. In other words, they should all be connected and support the pursuit of each other as you achieve them.

Examples of goals you may set include:


Increasing your Facebook following by 5% over the next six months


Doubling your Facebook engagement rate over the next six months


Increasing your website traffic by 20% over the next six months


Growing your conversion rate by 10% over the next year


These goals are interconnected because increasing your following goes hand-in-hand with increasing engagement — both of which help increase organic traffic. Eventually all of that will boost your conversion rates. As you reach goals, be sure to set new ones continuously. And remember — goals should be ambitious, but achievable.
Step #4: Select Your Platforms
Your brand can't be everywhere, and it shouldn't try to be. Now is the time to pull out the customer personas you created and figure out where your audience spends their time, and where they are most likely to interact with your company. You may find that your audience is active on a handful of platforms, but your brand should only focus on a few to start with. It's always quality over quantity with content.

Platforms may include Facebook, Twitter, Instagram, YouTube, Spotify, and more. You should also plan on creating an abundance of content for your own website. You may eventually consider creating downloadable content, live streaming content, or even producing a branded app. However, in the short-term, your content strategy should pinpoint your website and 1-3 other platforms you want to build a following on.
Step #5: Choose Content Types
Once you have your platforms in mind, you can begin considering the type of content your brand is going to publish. The platforms you've chosen somewhat influence the content you create. For instance, if you've chosen YouTube, your brand must produce videos for your channel. Meanwhile, if you're going to be on Instagram, you'll need sharable photos.

Content you could publish includes:


Blog posts and articles


eBooks and downloadable resources


Infographics


Video content, like tutorials and tours


Customer testimonials and interviews


Podcasts and audio training


There's a long list of content types your brand could offer, and you should think back to the concept of quality over quantity. Don't stretch yourself too thin by putting all sorts of content types into your calendar. Start with a few and add new types as time goes by, if you feel there is an interest or need within your audience.
Step #6: Create a Calendar
Once you know the type of content you want to publish and the platforms you'll publish on, you can bring these two elements together and create your content calendar. Your content calendar is basically a schedule that helps you track when you're publishing where, and how often. It ensures consistent posts and helps you stay ahead of ideas, so you're never scrambling to find a topic last minute.

Your content calendar should lay out content slots from January through December, but don't overwhelm yourself or your team trying to come up with a year's worth of ideas. You can focus on topics in the next step. For now, just decide what your content production capacity is and lay out:


How often you'll post to each platform


What day/time is best to post to each platform


How your content schedule accommodates for seasonal, themed, and timely content


Depending on your niche, you might mark content slots with a note to help you plan for seasonal content, sales, promotions, and other events throughout the year. You might also plan your content slots so that the topics connect with a theme each day, week, or month. These nuances are all things you can only pull off with the help of a content calendar, so be sure you create one that you'll always reference and rely on.
Step #7: Research Topics
Your content calendar may look daunting if you sit down and try to plan a year's worth of topics in a day. Fortunately, your brand only needs to look a few months ahead. However, just to make sure you're never without content ideas, it's a good idea to start an "idea bank" where your content's topics can incubate until they're ready to go into future slots.

As far as where to find topics, your brand has countless resources. First off, consider the ideas your competitors succeed with. Next, think back to your market research. With the help of keyword research and tools like Google Analytics, you'll be able to identify long tail keywords, short tail keywords, and the search volume for each so you can target topics that will actually drive traffic to your website.

Combine your keyword research with on-page SEO and other SEO strategies, like getting some authorities to link to your site and earning featured snippets, and you're well on your way to a content strategy that works for your business.

The last detail? You need a reliable content writing service to help you pull it off.
Successful Sports and Fitness Brands (and How They Did It)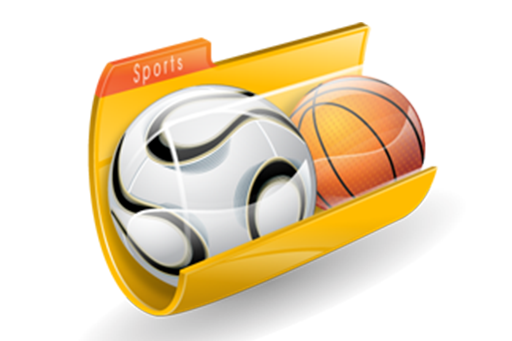 Before we dive into the step-by-step process of creating a content marketing strategy, let's take a look at two major sports and fitness brands and see what they're doing right.
Easily the first brand that comes to mind when considering the sports and fitness industry, Nike has long thrived thanks to excellent marketing. From their unforgettable brand motto, "Just Do It," to their sleek logo and celebrity partnerships, Nike is definitely a brand to look to for inspiration. When it comes to content marketing, Nike delivers with a bright, modern website. A large, but neat menu system allows customers and fans to navigate with ease, and the homepage always features the latest collaboration.

The Nike Journal offers coaching and nutrition advice that targets athletes and individuals of all ages and abilities. Their "Ask The Coach" series offers everything from motivation to insider tips, all from the mouth of a trusted mentor. Other content remains upbeat, like "The 'I'm Sick of Cooking' Guide to Cooking" that discusses healthy eating and meal prep.

Meanwhile, Nike has also designed their own fitness app, which features exclusive workouts and fitness challenges. On social media, the brand is extremely active, constantly utilizing #hashtags and encouraging user-generated content (UGC) in various campaigns that boost engagement.
Most people have grown to know the "Judgement-Free Zone" offered by Planet Fitness. With over 2,000 clubs around the world, Planet Fitness is easily one of the biggest fitness club memberships out there, and they're doing a great job marketing themselves, too. This is a brand that entered a highly saturated niche just a few years ago, but has made itself stand out by identifying a major fear many face when going to workout: Judgement.

As a brand, Planet Fitness has designed its entire approach around body positivity and preventing judgement at their gyms. They even have the notorious "Lunk Alarm" which sounds if someone isn't embracing the judgement-free spirit or drops their heavy weights after a workout, which they say is a classic means of gym intimidation. On their website, the lively colors and abundance of content helps convince people to sign up and builds loyalty even for those who can't.

When the pandemic hit, Planet Fitness was quick to pivot and keep the brand healthy by offering free in-home training videos, virtual club tours, and putting the focus onto their sanitation processes as gyms began to re-open. They continue to offer in-home training classes for those who can't or don't want to attend in person.

Take some time perusing the Community@PF blog and their social profiles and you'll see how this brand has adopted a consistent, welcoming, and motivating personality across every platform. By answering common questions, like "Do I need a protein supplement?" and offering workouts and advice in the form of content, Planet Fitness manages to target keywords and offer insightful, engaging articles all at once.
Looking for Premium Sports and Fitness Writers?
Scripted's database of talented sports and fitness writers can help your brand bring its content strategy to life. With digital marketing experts who can write everything from case studies to basic blog posts, Scripted can help you increase organic traffic in no time. Ready to get started? Browse our sports and fitness writers.
Get Started