Hire AI Empowered Content Writers Now!
Whether you are currently building a scalable content marketing strategy or aim to revamp past strategies, hiring freelance writers can help you reach your marketing goals.
Get Started
Frequently Asked Questions About Hiring Writers
The time savings and reduced costs associated with hiring a freelance writer are definitely among the top benefits. A professional freelance writer will be able to take over any project you're working on, ultimately completing it in less time than an inexperienced writer and to a higher standard. Meanwhile, their expertise means they know exactly what to ask, streamlining communications and further reducing your time commitment.
The cost of a freelance writer can vary widely depending on their experience, niche specialties, and education. Most charge per word, with $0.10 to $0.15 being a fairly typical range. However, absolute beginner writers may start out charging just pennies per word while highly experienced writers who specialize in a certain industry or style (such as sales copy writers) can justify $1 per word or even more.
The whole idea behind outsourcing is to save yourself time, but it's well worth investing some of your time into the research and vetting process if you're hiring a freelance writer for the first time. Alternatively, you can save yourself that legwork by going through a content production company like Scripted that has already tested and pre-vetted writers for you. Still, you should always read proposals carefully, look at writers' profiles, and ask questions about relevant experience to determine who's the perfect fit.
Freelance writers can be found all over the web. Some have their own websites where you can work with them directly while most find clients through an open freelance service platform, such as Scripted. Others apply and get accepted into the closed platforms of content production companies where they may need an invitation or go through an interview process to qualify. Scripted is one example of a closed platform where writers must apply and be approved in order to gain access.
There are many traits to look for in a freelance writer, but perhaps the most important are research capabilities, responsiveness, communication skills, and an overall dedication to your niche and your project. Look for a writer that expresses interest, if not passion, in the topic at hand and ask questions to ascertain what exactly they think makes them the perfect fit. A great writer will be able to sell themselves and their skills based entirely on merit, without using ""discounts"" or other questionable tactics.
Find Your Perfect Freelance Writers
Search top freelance writers to write high-quality content for the freelance industry. As a Scripted member you will be able to reach out to them directly, negotiate price, and start short or long-term assignments with ease.
Dorothy is a full-time freelancer and native Californian now located in Flint, MI. She specializes in health and beauty, education, entertainment, and legal topics. Dorothy has completed paralegal training and previously worked as a long-term substitute in public schools. 
Hire Dorothy B
Tim is a writer based in the East of England who loves creating fresh, SEO-focused content that entertains, informs, educates, and attracts business. Tim has a law degree and a professional background as an educator and entrepreneur, and he loves to help organisations achieve their aims through excellent writing. Tim's writing encompasses many forms, including blog posts, press releases, articles, reports and website copy. Tim loves to research and has written for most industries, but he specialises in education, technology, web development, law and religion. Tim has written for a range of ...
Hire Tim H
Living in resilient Paradise, California, I am a writer with more than 14 years experience creating SEO-minded content for blogs, retail websites, and various other online projects. My real passion is editing, though. I've completed thousands of edits for Scripted alone, perfecting the copy of the talented writers on this platform and delivering it without error. I'd put a bow on it before sending it off to you if I could!
Hire Carole T
Krista graduated from the University of Guelph where she studied psychology and neuroscience. Still active in her research, she now focuses on all aspects of health — both mental and physical. Based on her strong research skills, she is confident in a wide range of topics. Her specialties are health, neuroscience, and business. She is currently designing and building her own off-grid home. 
Hire Krista H
Emily Clayton is a Sacramento, California-based writer who has been producing high-quality content and web copy since 2013 and loves delving into research to produce original, compelling work. Her primary expertise or writing interests are in lifestyle, health/wellness, travel, home/garden, and art/design fields, yet she is skilled at content creation for a range of subjects and project types, including articles, blog posts, and product descriptions. With 10 years of writing experience to her name, Emily is a seasoned writer committed to creating projects that offer value and an enjoyable r...
Hire Emily C
I am an experienced freelance writer with a rich background in teaching, ad creation, and healthcare publications. I have served as an editor of the historic Monroe County Appeal newspaper, been a contributing editor to Maine St. Magazine, and written articles for numerous websites, including Doctor Wise and 50plus-lifestyle.com. My specialties include legal issues, health care, insurance, 50-plus lifestyle concerns, and cybersecurity. Humor is important to me, and I can write satirically as well as seriously. I earned my MFA in creative writing from Spalding University and my MA and BA in...
Hire Beth W
I am a writer with two purposes - to entertain and inform. I consider the content a flop if it fulfills neither. Let's work together to realize your ideal content. I believe in working closely with clients to exceed their expectations. As such, I tend to emphasize the importance of discussing every nitty-gritty detail in every step of the collaboration for the most fruitful experience. I'm always looking forward to fresh opportunities in sharing my passion for writing and language toward improving the world of content. Let's work something out!
Hire Laurenzo O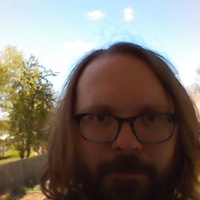 With more than two decades of writing and optimization experience, I know how to keep readers engaged, mimic brand voices, and get first-page rankings on search engine results. I have written for companies in diverse industries, including emerging technologies, wellness, consumer apps, enterprise software, UI/UX, outsourcing, and education.
Hire Matthew T
April Khan enjoys researching and writing medical, science and business content. She is the owner of two businesses, both are marketing agencies. She has a Master's in Public Health and enjoys advocating a healthier lifestyle through her Instagram page. Khan also has many certifications in Social Media Marketing, YouTube Marketing and SEO. She has gone on to expand her skills to the World Wide Web and received two certifications from Google and Bing. In her spare time she edits medical journals, authors business guides and offers consultation to new businesses.
Hire April K
The Importance of Hiring Freelance Writers for Your Website
Today's consumers rely on websites to help them decide how they will spend their money. They look for authoritative, trustworthy sites that make them feel confident. If you don't have a professional website that inspires confidence in potential buyers, you will lose sales.
Hiring a freelance writer helps ensure that your website will attract visitors to your site. Once people visit your website, the expert content will convert them into paying customers and clients.
Why Hire a Freelance Writer?
Experienced, professional freelance writers can craft messages specifically for your target audience. By hiring a freelance writer, you do more than improve the quality of your content. You also get effective website pages, blog posts, email newsletters, and social media content that reaches the right people with powerful messages.
The Benefits of Hiring a Freelance Writer
Some experts say that developers create about 400 new websites every minute! Do you have a plan that will make you more competitive than other organizations?
Hiring a professional freelance writer makes it easier for you to get higher search engine rankings. Today's freelance writers understand the importance of search engine optimization (SEO). They have experience:
Choosing keywords for your titles, headlines, subtitles, meta descriptions, and content.

Using the right percentage of keywords to attract search engine bots.

Linking to supportive pages that will help boost your site's trustworthiness and ranking.
You can also improve your business's outreach, content campaigns, and conversions by hiring freelancers who know how to:
Create emails with captivating subject lines and convincing CTAs that get more people to respond.

Write video scripts with engaging dialogue that will keep viewers watching.

Produce podcast scripts that use interesting topics and descriptive dialogue to attract a wider audience.

Make social media posts that people will want to share with their friends, family members, and colleagues.
When you hire a freelance writer, you don't get stuck with a single employee who knows how to do a couple of things well. You gain access to hundreds of writers who specialize in diverse topics and media formats. Choosing a freelance writer gives you a better chance of success because you can get better results from every piece of content you produce.
Finding a Freelance Writer on Scripted
Scripted makes it easy for you to find the perfect writer for your next project. The Scripted platform has hundreds of professional writers with years of experience. You can search for writers with the expertise you want, browse their profiles, read their sample content, and hire the right person for the job.
Scripted's platform doesn't even force you to generate your own ideas. You can invite writers to pitch ideas to you. Accept the ones that you like and reject the ones that don't appeal to you.
Using Scripted will also help you save money. Hiring an in-house writer means spending money on benefits as well as a salary. You even pay the employee when you don't have any projects for them. With Scripted writers, you pay a straightforward price for each piece of content that you need.
Start your 30-day free trial with Scripted to see how well the service can work for you. Using your free trial is the best way to discover the benefits of hiring freelancer writers for your website.