Hire
Freelance

Writers Now!

Whether you are currently building a scalable content marketing strategy or aim to revamp past strategies, hiring freelance writers can help you reach your marketing goals.
Get Started
Frequently Asked Questions About Hiring Writers
The time savings and reduced costs associated with hiring a freelance writer are definitely among the top benefits. A professional freelance writer will be able to take over any project you're working on, ultimately completing it in less time than an inexperienced writer and to a higher standard. Meanwhile, their expertise means they know exactly what to ask, streamlining communications and further reducing your time commitment.
The cost of a freelance writer can vary widely depending on their experience, niche specialties, and education. Most charge per word, with $0.10 to $0.15 being a fairly typical range. However, absolute beginner writers may start out charging just pennies per word while highly experienced writers who specialize in a certain industry or style (such as sales copy writers) can justify $1 per word or even more.
The whole idea behind outsourcing is to save yourself time, but it's well worth investing some of your time into the research and vetting process if you're hiring a freelance writer for the first time. Alternatively, you can save yourself that legwork by going through a content production company like Scripted that has already tested and pre-vetted writers for you. Still, you should always read proposals carefully, look at writers' profiles, and ask questions about relevant experience to determine who's the perfect fit.
Freelance writers can be found all over the web. Some have their own websites where you can work with them directly while most find clients through an open freelance service platform, such as Scripted. Others apply and get accepted into the closed platforms of content production companies where they may need an invitation or go through an interview process to qualify. Scripted is one example of a closed platform where writers must apply and be approved in order to gain access.
There are many traits to look for in a freelance writer, but perhaps the most important are research capabilities, responsiveness, communication skills, and an overall dedication to your niche and your project. Look for a writer that expresses interest, if not passion, in the topic at hand and ask questions to ascertain what exactly they think makes them the perfect fit. A great writer will be able to sell themselves and their skills based entirely on merit, without using ""discounts"" or other questionable tactics.
Find Your Perfect Freelance Writers
Search top freelance writers to write high-quality content for the freelance industry. As a Scripted member you will be able to reach out to them directly, negotiate price, and start short or long-term assignments with ease.
I have a background in healthcare which includes nursing, cardiovascular disease, diabetes, cancer, program management, and commissioning in the UK health setting. I also write for the travel and leisure industry and am a walking guidebook author. My portfolio includes writing on local food production for a regional magazine. NCTJ Diploma in Journalism.
Hire Rachael R
Jennifer "J Lynn" Cameron is a full-time freelance writer and editor living life in the Midwest. Since 2010, she's been delivering quality content for clients in the marketing, sales, accounting, finance, and eCommerce spaces. A consummate professional and definite nerd, she's a research genius and voice-matching master. The editor in her loves hunting for mistakes and typos in content. She loves it even more after she's had her first cup of coffee.   When not writing full-time, she dreams of seeing the sky from Machu Picchu's summit.   
Hire Jennifer C
During the past decade, Tim Stroud has written hundreds of articles for several well-known Internet content providers, including Media Piston and Textbroker. Currently, Tim does most of his Internet content writing for Scripted. In addition to his writing career, Tim is a life-long professional musician and entertainer, and has performed throughout the US, as well as the Netherlands. Tim currently lives in Key West, where he is married to musician/writer Keely Brown, who is a Scripted writer as well.
Hire Tim S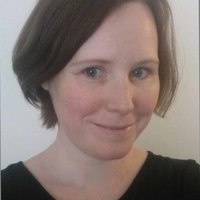 A writer of diverse interests, Joanne Thomas has penned pieces about road trips for Hyundai, children's craft projects for Disney and wine cocktails for Robert Mondavi. She has lived on three continents and currently resides in the western United States. Thomas holds a BSc in politics from the University of Bristol, England.
Hire Joanne T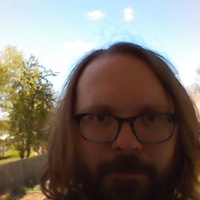 With more than two decades of writing and optimization experience, I know how to keep readers engaged, mimic brand voices, and get first-page rankings on search engine results. I have written for companies in diverse industries, including emerging technologies, wellness, consumer apps, enterprise software, UI/UX, outsourcing, and education.
Hire Matthew T
I love words. I love the power of them and how they teach, communicate, empathize, motivate, invite, excite, inspire, and help us accomplish great things. Allow me to do all of this for you and your message through the power of content.
Hire Elizabeth B
In Rachel's past life she was a technology analyst, and she still trusts data and research as the basis of business writing. She has been a freelance writer and editor for 25+ years, with experience writing about technology, travel, nutritional products, domain names, pets, autism, food, exercise, general topics, and more.
Hire Rachel M
As a business writer, feature writer, music/theater critic, columnist and blogger, for more than two decades Keely Brown has been a regular contributor to nationally-known newspapers and websites. Keely is the recipient of a Colorado Press Association Award for feature writing, and a Best of Atlanta award for her daily radio show. Keely is also a career musician, and has toured throughout the US and Europe, performing for dignitaries such as the Queen of England. As a singer, she has been profiled on CNN, National Public Radio and BBC Radio/Television.
Hire Keely B
Kirk P. is a freelance writer who specializes in creative, click-worthy content for businesses in various verticals, including digital marketing, technology, retail, health care, and lifestyle and travel. Kirk's work has appeared on Travelocity, Ziff Davis, StubHub, and more. His talents include SEO-optimized copy, blog posts, website pages, press releases, product descriptions, email newsletters, and Tweets and Facebook posts.
Hire Kirk P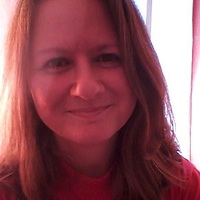 Catherine Lovering is a freelance writer with bylines on Healthline, Interest.com, IvyExec.com, and Paste. Her areas of expertise include health, consumer information, personal finance, legal marketing, small business, individual and corporate taxation, insurance, Canadian tax law, Canadian consumer finance, digital marketing, content marketing, fitness, and public policy. She holds an LLB (JD) from the University of Victoria.
Hire Cathy L
The Importance of Hiring Freelance Writers for Your Website
Today's consumers rely on websites to help them decide how they will spend their money. They look for authoritative, trustworthy sites that make them feel confident. If you don't have a professional website that inspires confidence in potential buyers, you will lose sales.
Hiring a freelance writer helps ensure that your website will attract visitors to your site. Once people visit your website, the expert content will convert them into paying customers and clients.
Why Hire a Freelance Writer?
Experienced, professional freelance writers can craft messages specifically for your target audience. By hiring a freelance writer, you do more than improve the quality of your content. You also get effective website pages, blog posts, email newsletters, and social media content that reaches the right people with powerful messages.
The Benefits of Hiring a Freelance Writer
Some experts say that developers create about 400 new websites every minute! Do you have a plan that will make you more competitive than other organizations?
Hiring a professional freelance writer makes it easier for you to get higher search engine rankings. Today's freelance writers understand the importance of search engine optimization (SEO). They have experience:
Choosing keywords for your titles, headlines, subtitles, meta descriptions, and content.

Using the right percentage of keywords to attract search engine bots.

Linking to supportive pages that will help boost your site's trustworthiness and ranking.
You can also improve your business's outreach, content campaigns, and conversions by hiring freelancers who know how to:
Create emails with captivating subject lines and convincing CTAs that get more people to respond.

Write video scripts with engaging dialogue that will keep viewers watching.

Produce podcast scripts that use interesting topics and descriptive dialogue to attract a wider audience.

Make social media posts that people will want to share with their friends, family members, and colleagues.
When you hire a freelance writer, you don't get stuck with a single employee who knows how to do a couple of things well. You gain access to hundreds of writers who specialize in diverse topics and media formats. Choosing a freelance writer gives you a better chance of success because you can get better results from every piece of content you produce.
Finding a Freelance Writer on Scripted
Scripted makes it easy for you to find the perfect writer for your next project. The Scripted platform has hundreds of professional writers with years of experience. You can search for writers with the expertise you want, browse their profiles, read their sample content, and hire the right person for the job.
Scripted's platform doesn't even force you to generate your own ideas. You can invite writers to pitch ideas to you. Accept the ones that you like and reject the ones that don't appeal to you.
Using Scripted will also help you save money. Hiring an in-house writer means spending money on benefits as well as a salary. You even pay the employee when you don't have any projects for them. With Scripted writers, you pay a straightforward price for each piece of content that you need.
Start your 30-day free trial with Scripted to see how well the service can work for you. Using your free trial is the best way to discover the benefits of hiring freelancer writers for your website.