Content Marketing in the Software Industry
Building a eCommerce Industry website starts with a great content strategy. Let's get started.
Get Started
Every Business Needs Great Content
Revenue within the software market has steadily risen since 2016. In 2021, this industry is anticipated to be worth approximately 507.2 billion U.S. dollars. Whether you're involved in system services, programming services, open-source, or SaaS, the software industry holds immense potential in terms of future growth.
To connect with consumers, you must invest in a winning content strategy. The goal is to publish quality content consistently. This will allow you to increase traffic to your website and boost conversions. Whether you are in app development, IT management, cloud computing, data analytics, or any other software-based enterprise, content writing will bridge the gap between you and your consumers.
Why Invest in Content Marketing for Your Software Website?
"Content is the atomic particle of all digital marketing." — Rebecca Lieb, strategic advisor, analyst, speaker, and author
Research shows that while content marketing costs 62% less than outbound marketing, it generates over three times as many leads. Based on the wide spectrum of benefits content marketing offers, you can anticipate an excellent ROI when you invest in quality content. The keyword being quality. When you consistently publish content that is engaging and valuable, you will bring more traffic to your site. As you increase organic traffic, you can achieve sustained growth.
Establishing yourself as a leader
If your goal is to position your company and brand as an authoritative voice in the software industry, content marketing is the perfect opportunity to make that happen. As long as you provide your audience with quality content that is informative and valuable, they will continue to visit your website, developing a sense of trust. When consumers view your software brand as the go-to place for advice, news, or any industry-related content, you can more easily push your business objectives.
Tip: Shine a spotlight on your expertise. While it's important to offer engaging content that your audience is interested in, stay focused on your niche. Partner with writers who have a thorough understanding of what you aim to achieve. They should also be able to provide expert insight into the topics you choose. While not all writers will have direct experience in the software industry, professional writers will showcase strong research skills. As long as the content you publish is factual, reliable, and informative, you will position your brand as a leader.
Enhance your SEO strategy
Considering 68% of online experiences begin with a search engine, you must invest in SEO strategies, such as on-page SEO. When you regularly publish content, you will boost search volume and increase your ranking. This will make it easier for prospective readers and customers to find you. This also increases the likelihood that other credible sites will link to your site. Invest in keyword research to fuel your SEO strategy.
Tip: While developing your SEO strategy, focus on best practices, including internal linking, featured snippets, keywords in the URL, publishing long-form content, long-tail keywords, writing meta descriptions, etc.


Increase your social media following
Considering 86% of consumers buying IT leverage social media to help them make a more informed purchase, it's imperative that you invest in your brand identity. Social media provides you with an opportunity to publish entertaining and educational content for your target audience.
Tip: At first, focus your attention on one or two platforms. When selecting the platforms that are right for your brand, consider your target audience. Two of the most common choices are Facebook and Twitter. However, you may find that your audience is more likely to interact with your brand on YouTube or LinkedIn.
Boost conversion rates
Conversion rates are nearly six times higher among companies that focus on content marketing. This could completely transform your business in terms of sales and revenue. Whether your goal is to increase your subscriber list, drive sales, or simply increase traffic to your site, quality content will help you achieve your business objectives.
Tip: Whenever you publish content on your website or elsewhere, make your CTAs persuasive. For your software company, you may want people to try a free trial, watch a video, read a case study, or subscribe. To encourage readers to take action, sum up your CTA in a few keywords and put it inside a button.
Draw Inspiration From These Software Websites
The software industry is vast and covers a wide range of topics. These are some of the top software websites for you to draw inspiration from. While these software companies are incredibly successful based on several variables, they all share one thing in common — the content they publish is professional, unique, and purposeful.
MailChimp
You are likely familiar with MailChimp, the marketing software company that developed an all-in-one email marketing platform. Of course, the product itself is what's driven the success of this brand. However, they also understand the value that content marketing brings. MailChimp's website is well-organized, making it easy for visitors to navigate. While they can easily find out more about available products, there is an inspiration and a resources section. MailChimp has mastered the concept of quality content by offering everything from guides and tutorials to expert insights and case studies.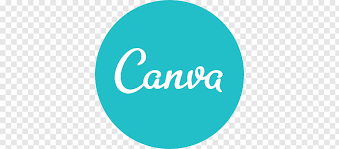 Canva
Like MailChimp, Canva is a successful SaaS company and graphic design platform. While Canva focuses on beautiful design, this brand is also heavily invested in content — both on its website and social media accounts. The company has over 1.6 million followers on Facebook and 643+ thousand followers on Instagram. Canva encourages their community to share their designs using a unique hashtag, #canvalove. Upon visiting canva.com, you will see a "learn" drop-down menu, which features everything from courses and tutorials to blog posts.
Evernote
Evernote is an app designed for note-taking, task management, archiving, and organizing. Targeting executives, creative individuals, and entrepreneurs, evernote.com does an excellent job of representing Evernote's role in everyday life. Each month, evernote.com gets over 35 million visits. While the bulk of this traffic is direct, over 10% comes from search — 95.12% of which is organic. The company's website is well-designed and easy to navigate, showcasing the app's key features and plans. In addition to website content, such as product descriptions, Evernote regularly publishes content to a blog. Articles are filtered by various categories, including tech, customer stories, news, productivity, and more.
Salesforce
Salesforce is no stranger to anyone in the software industry and attracts an average of 90 million visits to salesforce.com each month. Being the world's #1 CRM, they understand the importance of quality content when interacting with their community. The homepage offers everything a current or prospective user would need to know about the products available. There is also a section related to resources, support, and the company. The resource center is incredibly comprehensive and valuable, offering guides, blog posts, reports, webinars, and so much more. The company has a clear voice which is present in all the content published.
Top Tips for Creating a Content Strategy That Converts
The above websites all have one thing in common — they publish high-quality content. Each piece is purposeful, allowing these brands to drive their marketing strategy through the content they create.
Step one: Make a plan
Although your marketing strategy will likely evolve over time, you have to start somewhere. That is why you should develop a content strategy plan and company profile. Address who you are as a company, who your target audience is, and what your overall goals are. Your completed plan should answer the following questions:


What products or services do you offer consumers?
When creating content, who do you want to reach?
What will your brand's tone and overall voice sound like?
Do you want to create formal or more casual content?
What are your marketing goals as a software company?
Knowing what type of content you want to produce will allow you to communicate more clearly with your writing team. Have a company profile and generalized content marketing outline ready for when you're ready to hire. Doing this upfront will help you remain more productive. When you hire professional software writers who have a thorough and concise understanding of your needs, you'll be able to take a hands-off approach. This will allow you to focus on everyday business operations.
Step two: Create short- and long-term goals
While you develop your profile and outline, have both short- and long-term goals in mind. Think about who you are as a company, as well as the audience you're trying to reach. An example of a short-term goal may be to gain 1,000 new followers on Twitter, whereas a long-term goal may be gaining 100,000+ visitors to your website each month. Regardless of your goals, you should write them down.
If you offer computer repair services, your goal may be to become a recognized and trusted brand in your local community. That means you'd need to create content that targets your local region, focusing on informative guides and other pieces of content that showcase your level of expertise. In contrast, if you own a SaaS company, you may create a blog that covers the latest trends and news, attracting a growing online audience. The goal is to speak to your community, creating the type of content that encourages visitors to come back time and time again — or better yet, subscribe to your email list.
Step three: Create a buyer persona
Before you're able to market to your target audience, you need to know who they are and what they want. This is where buyer persona profiles come into play.
To create buyer personas, you will need to:


Research your audience — Leverage the data that's available to you using Google Analytics or another analytics service. Who are your best customers? Your repeat customers? If you need more information, provide an incentive to website visitors who fill out a questionnaire.
Focus on the details — During your research, consider customer demographics, behaviors, pain points, etc.
Once you have a wealth of information, you'll need to create several personas. Identify those who showcase the same challenges and goals and go from there. If you find there's information missing, do more targeted research.
Step four: Know your customers' needs
Knowing your customers' needs will allow you to develop products and services that fulfill those needs. What does your software product or service do? What value does it bring to your target audience? When you know what it is your customer wants and needs, the marketing process becomes much more successful, helping you achieve a great ROI.
Step five: Remain mindful of your competitors
When you research your competitors, you will get a better idea of the type of content you want to create. Although you will want to publish content that is trending, you'll also want to remain unique. This approach can also help you determine the type of content you don't want. If your competitors post content that lacks engagement, you may want to steer clear of those topics.
Step six: Choose the type of content you require
The type of content you need may change from month-to-month based on your evolving goals. That is why you need to be aware of what types of content are available, allowing you to enhance your overall strategy. Here are some options to get you started:
Long-form blog posts — The word count of a typical post is up 57% since 2014, resulting in an average blog post of 1269 words. This is because longer content tends to perform better, especially when readers seek comprehensive insight or advice. The software industry has a lot of potential in terms of these long-form posts based on the complexity of related products and services. The goal is to develop content that is useful to your audience. You can write about the latest trends in the software industry, create a how-to guide on coding languages, etc.
Online courses — You can create courses online, offered on your website or via email, helping your customers learn new information or develop a skill. For example, you may create a course that focuses on the Python programming language.
Case studies — Are you developing a unique, cutting-edge software product? If so, create case studies that showcase the reasons why consumers should try your product.
Ebooks — If you're looking for a way to grow your subscriber list, an informative ebook is often an excellent strategy. What is it that your consumers are interested in learning more about? Conduct some research, reviewing your social media, as well as your competitors' social media accounts to see what people are talking about — then create ebooks on those subjects.
Step seven: Find a content writer you love
The hiring process may seem daunting. However, there is plenty of support available to help you find writers who specialize in software. Content creation platforms are a great place to start. You can also post jobs online, search social media, or hire in-house based on recommendations. Each method has its pros and cons — and some are more seamless than others. For example, when you work with a reputable content creation platform, you will gain access to a large talent pool, making the hiring process a breeze.
Hire Professional Writers for Your Software Website with the Help of Scripted
Although you may be more than capable of creating your own content, especially if you're an expert in your field, content creation is time-consuming. Research shows that the average blog post takes around 3 hours and 55 minutes to write. When you're running a company, there's only so much time in the day, which is why it's so beneficial to outsource your content to writers you can trust — but where do you find these types of writers?
There are websites that you can post to when looking for a writer. However, the hiring process is often long and uncertain. You must interview each candidate, seek samples, and discuss your needs, with no guarantee that they are qualified. That is why you should seek the help of a content marketing platform, such as Scripted.
At Scripted, we do all the "heavy lifting" for you. When you become a member, you will gain access to thousands of expert writers across varying industries, including software. Since Scripted only accepts the top 2% of applicants, you will hire from a pool of talented, professional writers. You can view each writer's profile to get a better idea of who they are and what they bring to the table, cutting out the need for a more formal interview process. The goal here is to save you time and money.
As you browse our team of software writers, you will notice that many have experience developing software and custom code in addition to working as professional writers. This will give you an edge, as you work with a team of experts who truly understand your audience and what you aim to achieve. Based on their expertise, they can also offer ideas for upcoming blog posts, social media content, or any other content you require.
From start-to-finish, all aspects of the hiring and content creation process are completed on Scripted's all-in-one platform. This makes the process as seamless and efficient as possible, allowing you to spend time on areas of your business that matter most. When you outsource your content writing needs to professional freelances, you will be able to take a step back and focus on the big picture.
Ready to get started? Browse available software writers today!


Let Scripted Help
You can immediately improve your website by using the above techniques, and you do not have to do it alone. Let our seasoned travel writers help you deliver the content that will make your website stand out. They have decades of experience capturing the beauty and excitement of travel and can translate their knowledge into compelling blogs, articles, and newsletters.
If you dread producing social media posts, we can handle those as well. And you can have the writers you like best produce this content for you on a regular basis. With Scripted, you are never at a loss for words.


---
Get Started