Content Marketing in the IT & Security Industry
Get Started
At an astounding growth rate of 8%, the IT & Security industry is projected to reach $91.09 billion by 2023. As the industry continues to expand, businesses are facing more opportunities than ever, but your niche is bound to be riddled with competition at the same time. Whether you're a new player looking to bring innovation to the market or a long-standing name in the industry, a strong digital presence powered by a thoughtful content marketing strategy is key to your brand's success.

Here's a look at how to create a content marketing strategy that will work for your business.
Benefits of Investing in Content Marketing for Your IT Security Brand
If you believe that marketing experts know best when it comes to what you should be doing online, just consider that 70% of marketers are actively investing on content marketing. The main reason? They believe it's effective for generating new leads for businesses across niches. Here's a look at some of the other benefits your company will enjoy.
Distinguish Your Company
Perhaps you offer antivirus software to help protect people's devices or maybe you have a Virtual Private Network (VPN) service that prioritizes user privacy. No matter which niche you serve, every business in the growing IT Security industry has competitors. With that said, every business also has something that makes it unique. Content marketing will help those unique traits shine.

When done right, content marketing helps your brand define and establish its brand identity. By shaping a voice and persona for your company that your audience will resonate with, content marketing will attract new prospects, engage leads, and help people identify with your brand, breeding loyalty and boosting word-of-mouth marketing.
Improve Your Rankings
It's no secret that search engines like Google love quality content. The right content marketing strategy will help you hit all the important markers for a solid search engine optimization (SEO) plan to increase organic traffic. Aside from being built around keywords, good content marketing focuses on answering readers' questions and offering real value — something Google repeatedly reinforces through its ranking algorithm and advice.

Google says its systems are "designed to identify signals that can help determine which pages demonstrate expertise, authoritativeness, and trustworthiness on a given topic." Content marketing goes hand-in-hand with Google's expectations and ranking factors by putting your focus on doing better for your readers. It's a win-win situation for everyone.
Capture More Prospects
In addition to increasing organic traffic and boosting your rankings across the web, great content marketing leads to more people sharing your content. More shares equals more readers, which leads to an exponentially increasing number of visitors as all the ranking signals align to further boost your SEO and spread brand awareness through search engines and word-of-mouth marketing.

All of this means more people coming to your website where your great content helps capture leads. By informing readers about your brand and its offerings in a natural way and surrounding that information with contextual information that educates consumers about the pain points you solve, you'll see every profit-related metric start to climb.
Nurture Leads Automatically
Think your sales or service teams spend too much time answering basic questions? Your content marketing strategy will take a load off their shoulders. When done right, your content marketing plan will offer content tailored to readers throughout every stage of the funnel, whether they're just exploring the pain points you solve or long-term customers who want to get to know your brand better.

Well-planned content will do a lot of the work for your business. It will nurture new leads to the point of booking a consultation or signing up for the free trial and it will nurture those leads to the point where they know how to use your product and want to become a customer. Further, it will help turn customers into loyal clients who want to stay with your brand for years to come.
Inform Your Retargeting
If someone comes to your site and reads an article titled, "The Best VPN Services for Home Use," they're probably pretty close to making a purchasing decision. With content that caters to people in every stage of the funnel, you'll find that your content marketing strategy doesn't just help nurture leads and generate sales on its own, but it can actually inform your advertising and turn your sales team into an automated powerhouse.

When someone reads an article that's positioned near the bottom of the funnel and targeted at prospects who are ready to make a decision, suddenly you know exactly who to re-targeted across platforms to get the highest ROI. This informs your advertising in a whole new way, and it's all thanks to your content marketing strategy boosting traffic, engaging prospects, and improving your insights into where leads stand.
Tips for Creating a Winning IT Security Content Strategy
Turning to other brands for inspiration is a good starting point when designing your content strategy, but it's not going to help you create a plan in itself. Here are all the steps you need to follow to develop a well-rounded content strategy.


Step 1: Do The Preliminary Research
Prior to starting on the core of your content strategy, you need to lay out a solid foundation to build upon. The preliminary research you complete in this step will inform all of your decisions from here forward, so make sure you put in the time and energy so you can act with confidence.

In this step, you need to answer these questions:
Who is your ideal customer and what pain points are they facing?
How do you want your brand to be perceived and why will your ideal customer resonate with it?
What do you offer and how does it solve your customers' pain points?
As you go through answering these questions, there are two resources you should put in the time to create: Customer personas (at least one) and a brand book. Your customer personas will act as valuable reference tools from here on out. Meanwhile, your brand book lays out your audience, brand, and the values, goals, and offerings that make your company unique.
Going forward, your brand book will be a priceless resource that you can show to your employees, new hires, and contract workers (think marketers and writers) so that everyone is on the same page and your brand is consistently represented.
Step 2: Decide What You Want to Achieve
What's a plan without a direction? If you start fiddling around with a content plan, but you lack realistic goals and a timeframe for achieving them, there's no way your content plan is going to get you anywhere. As a company, you need to take the time to decide what you want to achieve with your content strategy.

To set yourself up for success, answer these questions:
How do you want to see your social media presence grow in the next 3-6 months?
How do you want to see your social media engagement change in the next 3-6 months?
How do you want your website traffic to change in the next 3-6 months? How about in 6-12 months?
How do you want your conversion rates to change in the next 6-12 months?
Once you lay out goals for both the short- and long-term, you'll have a set of measurable numbers that will show whether or not your content plan is working. As you go along, you'll need to adapt your plan based on what's working (and what isn't) and you'll need to continue setting new goals as you achieve your old ones.
Step 3: Decide on Your Content Types
Kaspersky runs its own podcast. NordVPN spends a lot of money sponsoring creators on their YouTube channels and elsewhere. As a business, you need to decide what content types will work for you. You may or may not have the budget to branch out right now. What's important is that you focus on creating quality content at a pace you can sustain.

Popular content types include:
Articles and blog posts.
eBooks.
White papers.
Video sponsorships.
Explainer videos
Podcasts.
Online courses.
As you consider the various types of content that your brand could create, don't start throwing money at any of them until you go back to your customer personas and consider how your audience prefers to consume content. For many businesses, a couple blog posts a week and regular social media posts is all it takes to engage prospects. You decide what's right for your company.
When you have chosen the type of content you are going to publish, you should reference your customer personas again and consider where your audience is consuming content. This will tell you where you should focus your efforts and help you decide which social platforms are worth your time. Here's a hint: You don't need to be on every social media platform. Most businesses focus on 1 to 3.
Step 4: Schedule Your Content
After defining the type of content your brand is going to post and where you'll be posting it, you'll be glad to know that you've already got 2 of 3 components figured out for step four. The last component is laying out how often you'll post to each channel. This document will be known as your content calendar, and you're best off laying one out from January through December.

While scheduling a whole year's worth of content may seem daunting, you aren't plugging in topics and ideas just yet. Your content calendar is merely telling you when you'll publish across what platforms, helping you determine how many ideas you'll need down the road.

When laying out your calendar, be sure to consider seasonal and holiday content and promotions. The power of laying out content in advance is being able to connect ideas and create themes on a daily, weekly, or monthly basis. This will add to the cohesion of your content and help encourage engagement across channels. We'll dive deeper into this in the final step.
Step 5: Come Up With Engaging Ideas
Now that you have your content calendar laid out, a great deal of the work is complete. Now, you can look at your content calendar as a blank slate. Your last task is to fill in all the slots with topics and ideas. Remember, you should develop themes where possible. For instance, if you have a weekly podcast, it should tie into the topics of your latest blog post.

If you feel a bit overwhelmed by having to come up with so many ideas, don't sweat it. You don't need to fill in the entire calendar. Most businesses plan just 1-3 months in advance and they leave room for trendy topics and news, too. Start with the next month of your content calendar and begin plugging in your ideas.

Of course, if you think back to the benefits of content marketing, you'll recall that a great strategy is built around keywords. That means your job now is to conduct some in-depth keyword research to figure out what your audience is searching. When done right, keyword research will practically fill in your content calendar for you because it tells you exactly what your audience wants to know.

With that said, in addition to content that's optimized for keywords, you should also be creating content that builds up your brand. Remember your goals. If you want to attract top talent, for instance, you need to create content around your company's culture and work environment. If you want to attract new business clients, you need to showcase customer stories and case studies that showoff what your brand can do.
Successful IT Security Brands (and how they did it!)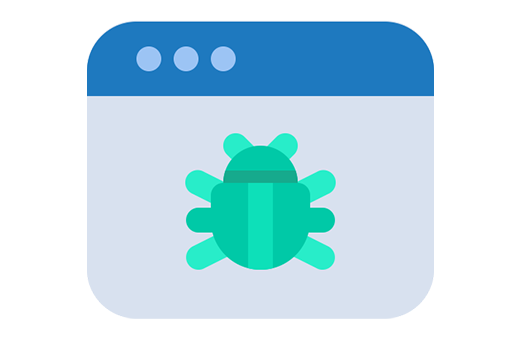 Chances are, you have competitors who have already invested a great deal of time and money into their content marketing strategies. Turning to them for inspiration is a good idea. Here's a look at two IT Security brands who are prime examples of content marketing at work. Not only did they increase organic traffic with their content writing efforts, but they've also shown what it means to be an authority in the industry.
The content marketing strategy behind NordVPN has powered the company's impressive growth over the past couple of years. Aside from sponsoring countless popular YouTubers and online influencers with unique ads, NordVPN routinely runs "Birthday Sales" and other promotions to attract new users.

On the NordVPN blog, readers can find answers to all of their questions, from understanding what a VPN does to digging into the statistics of cyber crime and staying safe online. A mix of news and evergreen content keeps the blog filled with engaging content while Nord shares unique videos and shareable infographics on its social pages.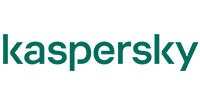 As a cybersecurity firm, Kaspersky realizes the importance of offering a seamless, modern experience for its readers and users. The organized website separates content for business and home users and puts reviews front-and-center. Browse around and you'll find plenty of information about Kaspersky as a company, along with a section for corporate news.

On its blog, Kaspersky discusses the latest scams, schemes, and trends in digital safety. The content keeps things interesting and they even complement their blog posts with a podcast that's been running for nearly 200 episodes. The company also invests content aimed at gamers, which represents a big segment of their home user base.
McAfee remains a global leader in computer security, offering an antivirus, VPN, and security for business infrastructure. The sleek website is neatly organized with clear calls-to-action that steer both home and business users in the right direction. McAfee makes good use of their search volume by showing their target audience case studies, blog posts, and other content that will get their attention and keep them on the website.

The brand is also an excellent example of on-page SEO and other SEO strategies as they implement long tail keywords and other factors throughout their site. As such, it's no surprise that McAfee has won many featured snippets relating to computer security search terms. They're truly a thought leader and perhaps the embodiment of niche authority. As a household name, they've built trust in their audience and continue to cultivate it.
Looking for Premium IT Security Writers?
You've got your content strategy laid out. Now, the question is, how are you going to execute it? The fact is, most businesses don't have a team of in-house writers and editors standing by to put a content strategy into action. That's why IT Security businesses like yours routinely turn to Scripted.

Interested in learning more about what Scripted can do for your business? Browse our database of IT & Security writers or reach out to the team to explore our plans and get answers to all of your questions.
Get Started