Content Marketing in the Personal Finance Industry
Get Started
Every Business Needs Great Content
Making Cents Out of SERPS, SEO, and Strategy
There has never been a better time to be a personal finance blogger. From newly retired Baby Boomers looking to make the most of their retirement income to Millennials struggling with unemployment and overwhelming credit card and student loan debt, consumers of all ages and backgrounds are hungry for informative and high quality personal finance content that will help them reach their short and long term financial goals.
We'll show you how to create a content strategy that will help you get more traffic and build an audience for your personal finance blog or website.
Start by Studying the Top Personal Finance Blogs and Websites
Personal finance is a vast universe with plenty of opportunities to niche (although some of the most popular personal finance blogs cover a broad range of financial topics). In general, personal finance blog readers are typically looking for information on the following topics:
How to make more money
How to save more money
How to save for retirement
How to budget
How to get out of debt
How to fix/improve credit
How to get a loan
How to buy/invest in real estate
How to find money saving deals
How to find the best credit card rates and rewards
How/where to invest
How/where to buy insurance
The folks at Oberlo crunched the numbers and compiled a list of some of the best performing personal finance blogs and websites: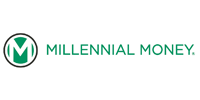 As you can see, the most popular and successful personal finance blogs and websites run the gamut from educational, finance industry-specific information, to personal and aspirational content that explains how the blog founder got out of debt or dramatically increased their income and savings. Personal finance blogs don't just have to be about cut and dry financial topics either; many successful personal finance blog owners grew their audience with aspirational and lifestyle content as well.
Case in point: In 2019, Sallie Krawcheck, the CEO and co-founder of Ellevest and former CFO at Citibank, wrote a viral (and meme and merch spawning) blog post titled "Just Buy the F***ing Latte."
In addition to providing a comprehensive and easy-to-understand breakdown of how the stock market actually works, the post took aim at the condescending and bad financial advice aimed at female consumers and investors. It wasn't the type of post you'd typically expect from someone with Sallie Krawcheck's experience and clout, but it struck to the heart of a problem in the personal finance industry and really resonated with the target audience.
Whether you write a general or niche personal finance blog, the best way to improve your content marketing strategy is:
Identify your target audience with analytics information, and create users personas (who are your readers, what type of financial information are they looking for, what is their basic demographic information?)
Perform ongoing keyword research
Post content on a regular basis
Use social media to build your audience
PART I: OVERVIEW OF CONTENT MARKETING STRATEGY DEVELOPMENT
Digital Marketing
When you integrate digital marketing into your plan, it may include any or all of the following:
Paid and sponsored search ads
On-Page and Off-Page SEO
Content strategy and marketing
Social media marketing
Email marketing
Marketing automation
Actionable Tip: 70% of people look to Internet to learn about products rather than from paid ads, so focus your digital marketing efforts on organic (unpaid) traffic.

Building a Content Marketing Strategy
Content marketing is a subset of digital marketing that focuses on the creation and sharing of materials designed to instill interest in a brand or product without explicit promotion. This can be anything from articles and videos to webinars and entertainment. For example, companies publish articles on their blog to provide useful, relevant and consistent information for their current and potential customers. While the blog article may include a call-to-action directing the website visitors to take some sort of action, the article alone provides something for its readers. If done well, content marketing can help you engage with target audiences in a way that establishes relationships and builds trust, which can ultimately drive sales.

Content strategy is a process of translating business goals and objectives into a plan that makes use of content writing to achieve those goals. If you create great content but it serves the wrong purpose, then you're not going to get the results you desire. That's why a content strategy is important to develop well before you start the writing and publishing process. It's like a roadmap or GPS. As the saying goes, "if you don't know where you're going, you'll end up someplace else"… with no customers.

Actionable Tip: These are four of the top five B2B content marketing tactics that you can focus on even if you're in the B2C market: social media content (92%), e-newsletters (83%), website articles (81%) and blogs (80%)
Why Having a Content Strategy is Crucial to Success
It may be pretty easy to have a website set up and designed, but getting traffic to your site is a whole other ballgame. In fact, a whopping 95% of people searching on the Internet go to websites on the first page of Google search results. Way back in 1996, Bill Gates of Microsoft is wrote an essay with a phrase that stuck: "content is king." He knew that the success of a company's website depended on the quality of content writing.

Quality is the key to a business's digital success, but while content is king, engagement is queen. Even if you implement SEO best practices to attract people to your site, you must be ready to engage with them once they're there so that they take action. Here are a few stats to show why marketers find having a financial services content strategy to important:
Create brand awareness (61%) – this ties into lead generation
Customer relationship building (60%) – this creates customer loyalty
Customer education (53%) – this shows credibility and thought leadership
How to Create a Content Strategy
The first step in implementing effective content marketing for your personal finance blog or website is to develop a content strategy. Having a website and creating blog article after blog article on a whim just isn't enough to get you at the top of the search list. It comes down to quality, not quantity, to attract and hold attention long enough to persuade them to take action.

Before you can start anything, you must have some kind of vision of what you want your content writing to achieve. Your content strategy is created by answering the following questions:


What is your target market's demographics, behavior, psychographics, etc?


What is the purpose of your content writing?


What type of content will best serve your readers (i.e., informational articles, tutorials, videos, infographics, etc.)?


Does your content align with your business offerings?


Is your content something that your customers care about?


Does your content writing reflect the tone, personality, voice and language of your brand?


What are your measurable marketing objectives (i.e., increase brand awareness, generate sales, etc.)?
Actionable Tip: Once you've defined who your target market is, develop personas for your each of your ideal customers. This makes it easier to create content that speaks to your audience.

PART II: CHALLENGES OF FINANCE CONTENT MARKETING
According to Investopedia, personal finance can be defined as "a term that covers managing your money as well as saving and investing. It encompasses budgeting, banking, insurance, mortgages, investments, retirement planning, and tax and estate planning. The term often refers to the entire industry that provides financial services to individuals and households and advises them about financial and investment opportunities."
Why Content Marketing is a Challenge for Personal Finance Businesses
There is a general way to go about content strategy development no matter the type of business or industry you're in. However, the financial services field offers unique challenges that other industries don't. Once you understand these challenges and how they can often be obstacles to reaching and getting through to potential customers, you'll be well on your way to reaping success.

Dry and Boring Topics — First, finance is a topic that lacks any sort of enticement or sex appeal whatsoever. Simply put, it's boring. If you can find a way to make financial content fun and exciting to learn, then you're a step ahead of most. Storytelling is a great way to do this – more on that later.

Complex Topics — Third, finance tends to involve a number of complex topics on everything from ROTH IRAs to investing with stock options. If you cater to those with little to no experience in managing their money, then it'll be easy to lose them unless you make your content accessible by writing specifically for your target audience rather than "dumbing it down" for general appeal.

Trust Issues — Fourth, with so many websites yet so many scams, people are much more skeptical about brands that aren't well known. If you're not a big name in the finance industry, then you'll have to work to build rapport and generate comfort with your potential customers to gain enough trust that they see they'll have nothing to lose, only gain. In addition, there must be a sense of transparency that falls inline with any finance industry compliance guidelines that need to be followed.

Compliance Requirements — Lastly, financial service is a regulated industry and there are many compliance guidelines that businesses must meet. Content writing pieces can get bogged down with certain language and fine print that quickly become unappealing to your website visitors.

Actionable Tip: Create a brand guidelines and compliance checklist for writers to follow ensure that all compliance guidelines are met for every piece of content that's published.
Using Storytelling Techniques to Make Finance Topics Interesting
Okay, so let's say you've created a content strategy and have a content marketing schedule all lined up with a range of content writing types and topics to meet the needs of your target audience. You've got a nice long-form blog article written to educate readers about personal finance and make use of the best keywords and keyword phrases to boost your content to the first page of Google searchers.

Based on your Google Analytics or other web metric tracking, you see that you're drawing a ton of traffic. Yahoo!!! Okay, you're getting a lot of clicks to your website or blog articles but it doesn't stop there. In reality web traffic is a pretty meaningless metric. What you really want to see is how long your visitors are staying on your website, what pages they're browsing and if your content caused them to take action (i.e., opt in to a newsletter, fill out a form for more information, book an appointment, make a purchase, etc.).

Storytelling Makes Content More Memorable
Well, truth be told, this can be hard to do when you're in the finances industry because of all of the issues previously brought up. Don't despair, content marketing is the perfect way to address these issues. With the right writer, you can make your content friendly and engaging and informational so that you captivate audiences rather than putting them to sleep or, even worse, frustrating them to no end. Content marketing is the perfect way to address all of these issues, so consider making your content friendly and engaging as well as information so as to captivate audiences rather than putting them to sleep or, even worse, frustrating them to no end. What this comes down to is employing tried-and-true techniques of storytelling. Transforming your content into fun and interesting stories can make your content 22 times more memorable.
The Five W's of a Good Story
Many personal finance bloggers have become great at using storytelling techniques on their websites and have garnered a huge following. You can check out ten of the best personal finance bloggers. Unfortunately, most business owners and marketers aren't great storytellers. But, with a few basic approaches, anyone can learn how to tell captivating stories. Whenever possible, make it personal or tell someone else's story so that your narrative becomes alive and real. The simplest way to get started is to incorporate the "Five W's" that journalists commonly use when they create stories:

Who?
What?
When?
Where?
Why?
Actionable Tip: Approach your content marketing as if an author of a short story, novel or movie. Answer the five w's using a narrative that includes a main character or hero, a journey or conflict and an ending or resolution.
PART III: SEARCH ENGINE OPTIMIZATION
What is SEO and Why It Matters?
As mentioned previously, it doesn't matter what you put on your website if it's not set up to be found on or near the first page of Google search page results. To accomplish this, your site must be search engine optimized (SEO). SEO helps you to increase your search engine rankings (SERPs), web traffic and, ultimately, conversions.
On-Site SEO Vs. Off-Site SEO
There are different types of SEO that can have an impact on how your website ranks on SERPS including on-page SEO (also called "on-site SEO") and off-page SEO (also called "off-site SEO")

Off-page SEO refers to anything done outside of your website such as paid ads, social media and backlinks from other websites. Off-page SEO primarily relies on people's behavior and perceptions of your website and company's trustworthiness, relevance, value, credibility, reliability, reputation and other factors. This can result in links, mentions and social media shares that draw people to your website.

On-page SEO refers to the changes that you have control of such as those you can make on your personal finance website to improve SERP ranking and drive organic (unpaid) traffic to your website . Content marketing focused at on-page SEO requires optimization of the various elements on your website. To help your site rank high in search engines and drive traffic, you need to implement the following:

Write relevant, high-quality content
Follow the E-A-T (expertise, authoritativeness and trustworthiness) framework
Create headings with the HTML title tag
Incorporate optimized meta descriptions of your content into your web site
Generate captivating headlines for your blog articles
Use HTML header tags (H1-H6) to identify headings and subheadings
Optimize images so they don't slow down your web pages
Test out what works and what doesn't
Rinse and repeat
Actionable Tip: You can check to see how your content stacks up against SEO standards by using Yoast's Real-Time Content Analysis tool.
Using Keywords for Personal Finance Websites
Instead of talking about keywords first, it's best to save it for next to last. Getting to the top of search results isn't about stuffing your content with keywords that you've researched. In fact, keyword stuffing can actually get you penalized. Google does not like the overuse of keywords and considers that low-quality content. Besides, if you use too many keywords in your content or keywords that are irrelevant to your audience and topic, it sounds funny and unnatural. That can be a huge turnoff to web visitors who'd otherwise be ready to jump at the chance to try your products or services. Please don't do that.
PART IV: EXAMPLES OF EXCELLENCE IN PERSONAL FINANCE CONTENT
Top-Ranking Websites in the Personal Finance Industry
Now that you see what it takes to generate a good content marketing strategy, let's take a look at examples of what other successful finance-related businesses have done.
Paypal.com has a "PayPal Stories" blog designed to entice visitors with its unique layout of interactive images. Their chunks-of-information approach makes it easy to sift through content. Information is categories, so that potential customers can get right to the content they need whether for banking or personal finance. They attract over 548 million visitors to their website each month. The interesting thing about PayPal is that the majority of their traffic comes from referrals rather than searches.
Chase.com offers a "News & Stories" section on their website that includes valuable content related to all types of banking. Their site is popular because they offer stats and information that consumers want. In addition, they make excellent use of interactive content. This makes their offering unique and appealing to Internet users with short attention spans. Chases gets 169 million visitors per month.The majority of their traffic is direct, which makes sense when they serve nearly half of all U.S. households.
Investing.com is unique in that it provides a vast amount of finance tools as well as an in-depth finance education blog. This website gets more than 162 millions visitors from all over the world. Most of their traffic is direct but almost all of their searches are organic.

Actionable Tip: This is a little reminder to keep in the back of your mind as you work on your content strategy: take heed of the "Marketers' Rule of 7." It's been said that it takes consumers an average of seven contact points before they feel a close relationship with a brand. So those seeds quickly to generate customer loyalty.
If You're in the Personal Finance Industry, Scripted can Help
Having a content strategy in place will help you target the right audience so that you can appeal to their pain points and offer solutions that they can't live without. The trick is to do so without coming off like a pushy car salesman. A sound content marketing plan also increases the efficiency of all marketing efforts while helping you to stand out among the competition.

Whether you're in the personal finance industry or other markets, you'll be hard-pressed to find a better platform with content experts who provide high-quality work. Take a look at all of our Scripted personal finance writers and try us out for yourself.
Get Started