Hiring a Personal Finance Writer: The Step-By-Step Guide
Is a personal finance writer the right option for your website? If you've got a website that focuses on finances, you know how crowded the marketplace is. Financial concerns are at the top of the mind of just about every person searching for information online. Whether they're looking for investment strategies, ways to maximize their returns on stocks and bonds, or just straightforward advice on surviving lean times, personal finance is one of the most popular topics on the web.
So, how can a growing personal finance website stand out in this crowded marketplace - and secure the continuous growth among a customer base it needs to succeed?
The answer is content. Websites need engaging, keyword-rich content to capture customers' attention and get noticed by search engines like Google to put them high up on the search list results. Without an effective content strategy, a personal finance website could quickly go bust.
Looking for some statistics that prove it? Check these out:
Now, how can personal finance websites actually grow that type of content that draws in visitors and converts them into customers? A personal finance writer has the tools to make those things happen.
The Benefits of a Personal Finance Writer
What can a personal finance writer give you to help set you apart from your competitors? Here are the big benefits of hiring a personal finance writer:
You'll get the SEO boost you need.

Writing keyword-rich content is an art. You need to balance engaging text with the required keyword integration to get just the right mix. Professional freelance content writers know how to make your content applicable to customers - and improve its ranking on search engines.

You'll get a valuable "thought leadership" boost.

With content from a personal finance writer, your site immediately gets that valuable element of professionalism and expertise that it needs to get to the next level of stature.

You'll get the gift of time.

Content writing and development is a painstaking process; doing it yourself can take away plenty of time better spent elsewhere. Leave the content writing to the professionals, and you'll have more time to do other important business ventures.
So, how can you go about finding a personal finance writer? Here are the steps to take:
#1: Develop Your Personal Finance Content Strategy

The first step in the process? Figure out what you need. Content marketing is a "big tent" type of operation. You might need in-depth feature articles, long or short blog posts, social media posts, website text, and much more. Don't look for a writer that specializes in just one thing. Instead, find versatile writers who can create content covering a broad range of topics.
#2: Find Your Content Writing Source - and Your Content Writer
The next step is finding a source for your content writer! You could put out a job request and scour the web for your perfect match - but that takes a lot of time. Additionally, adding a full-time writer to your payroll might not be the best for your bottom line. That's an expensive salary to add to your books, especially for a growing organization.
The best way to do it? Work with Scripted to browse a pool of talented writers and figure out the perfect match for your content needs. Only pay for the content you need when you need it. 
#3: Work With Your Writer to Develop Your Content

The third step in the process is to work with the writer to get your content up and running. You get more than words for a web page when you choose the best freelance writers. You get a helpful partner who can help you grow your content strategy, make suggestions, and offer the advice that gets your content into the best place to succeed. You are the final boss in the content creation process - that is absolutely clear - but Scripted's freelance personal finance writers come armed with the tools and knowledge to help bring you to where you need to go.
#4: Grow Your Content Footprint

Don't just stop with one piece of content. Work with a writer to keep growing your content footprint on the web. The more keyword-rich content you put out on the internet, the better chance you'll have of climbing up in the search rankings and attracting new customers to your website. At Scripted, many of our clients establish long-term working relationships with one writer or a group of writers - enabling both of them to grow and succeed right along with each other. Developing this type of productive relationship can make for a foundational piece of your long-term content strategy.
How Scripted Can Help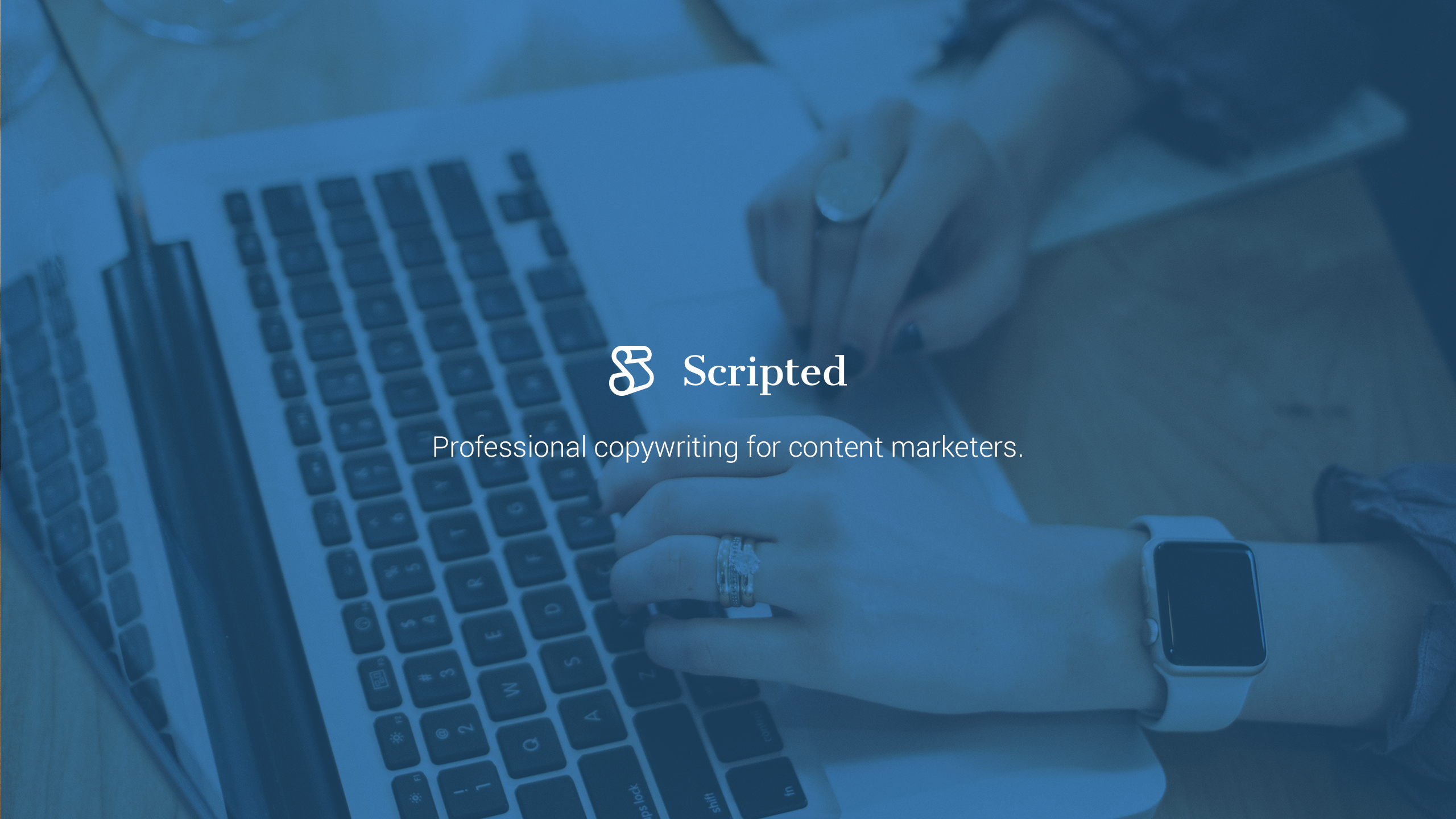 Think a personal finance writer can help with your financially focused web content? If so, it's time to turn to Scripted. With Scripted, finding the perfect personal finance writer for your website's needs is easy. Just search our freelance writing marketplace for writing samples with the "personal finance" tag; you'll be able to pick out the perfect writer for you or invite proposals from a wide range of talent.
With Scripted, you get:
The right content for your marketing needs.

Blog posts, press releases, social media posts, product descriptions - whatever you need, our talent database of over 1,000 writers can help.

Real, vetted writers.

Explore user reviews and success metrics, check out writing samples by topic, invite writers to pitch your blog ideas, and get an optional quick 24-hour turnaround.

The complete solution.

Get 100% original content with user-friendly ordering, instant start projects, and a content promotion strategy.
Find the best personal finance writers on Scripted and start publishing content that will help you reach your business's goals.