Hire
Art & Design

Writers Now!
Get Started
Frequently Asked Questions About Hiring Writers
The cost to hire an art and design writer will vary depending on numerous variables. For example, the scope of work involved, the level of expertise required, and the desired turnaround time. Regardless of what it is you seek, the old saying, ""you get what you pay for"" could not be more important here. Like any industry, those with more experience and education charge more for their services, which is then reflected in the quality of work they offer. On average, expect to pay anywhere between $0.06 and $.10 per word for a professional art and design writer. However, for more specialized topics, hourly or fixed rates may be higher.
The process of hiring an art and design writer does not need to be complicated. No longer do you need to search the internet for potential candidates, many of whom are unreliable and inexperienced. Your best bet is to partner with a content marketing agency, as they will offer a pool of talented writers you can trust. For example, Scripted offers thousands of highly vetted writers who are available to hire following a few simple steps. All you need to do is create a content brief, describing your needs, and then writers will submit proposals. Choose the writer who you'd like to work with based on their samples, background, and ideas.
Whether you own an art gallery or operate an internal design website, the content you publish matters. Those in the art and design space are typically looking for professional and inspirational advice. When you hire an art and design writer, they should bring a unique voice to your brand, incorporating their experience and know-how. In that sense, you should seek a writer who has a background in art and design, focusing on their writing skills. If they also possess key marketing skills (i.e. SEO experience), that's an added bonus.
Although you may have an extensive background in art and design, that does not mean you have the time or required writing skills to create high caliber content. In today's online world, only the best content gets noticed. Whether you are too busy to create your own content or need someone with strong writing skills, a professional freelance art and design writer will help you reach your content marketing and overall business objectives. Increase traffic to your site, boost sales, improve your ranking, and so much more through the power of quality content.
Numerous reports and studies have shown that content marketing offers an excellent return on investment. For example, content marketing costs 62 percent less than traditional marketing yet generates around three times as many leads. Through quality content, not only will you improve brand loyalty and generate leads, but you will also experience an increase in sales. Hiring an art and design writer who can speak directly to your audience will help you achieve your content marketing goals.
Find Your Perfect Art & Design Writers
Search top art & design writers to write high-quality content for the art & design industry. As a Scripted member you will be able to reach out to them directly, negotiate price, and start short or long-term assignments with ease.
Kirk P. is a freelance writer who specializes in creative, click-worthy content for businesses in various verticals, including digital marketing, technology, retail, health care, and lifestyle and travel. Kirk's work has appeared on Travelocity, Ziff Davis, StubHub, and more. His talents include SEO-optimized copy, blog posts, website pages, press releases, product descriptions, email newsletters, and Tweets and Facebook posts.
Hire Kirk P
I am an experienced freelance writer with a rich background in teaching, ad creation, and healthcare publications. I have served as an editor of the historic Monroe County Appeal newspaper, been a contributing editor to Maine St. Magazine, and written articles for numerous websites, including Doctor Wise and 50plus-lifestyle.com. My specialties include legal issues, health care, insurance, 50-plus lifestyle concerns, and cybersecurity. Humor is important to me, and I can write satirically as well as seriously. I earned my MFA in creative writing from Spalding University and my MA and BA in English from Truman University.
Hire Beth W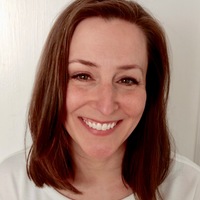 Elizabeth Trach is a professional writer with experience writing online catalog copy, video scripts, press releases, landing pages for home decor and construction company websites, and how-to articles on dozens of fresh DIY topics. She is an expert blogger with a knack for breaking down complex topics into friendly, easily-digestible posts. With a Renassiance woman's interest in all forms of creative expression and human interest, she loves to dig into research for her writing projects. Her broad knowledge base elevates her work for clients and makes their projects sing. Elizabeth holds a master's degree in English and creative writing. Her ability to craft a well-turned metaphor sets apart her commercial writing, and her debut short story collection was published by Annorlunda Books in 2017. She's also a master gardener who has wri...
Hire Elizabeth T
Krista graduated from the University of Guelph where she studied psychology and neuroscience. Still active in her research, she now focuses on all aspects of health — both mental and physical. Based on her strong research skills, she is confident in a wide range of topics. Her specialties are health, nutrition, neuroscience, and business. She also owns a small business, which is most certainly her creative outlet!
Hire Krista H
Sydney Chamberlain is a content writer specializing in informational, research-driven projects. When writing, she focuses on delivering insightful, valuable content with the goal of making measurable impacts for her clients and their brands. In her personal life, she's passionate about travel, wellness, and technology, and those interests often tie into her work. You can learn more about her at sydneychamberlain.com.
Hire Sydney C
Emily is a Sacramento, California-based writer who has been producing high-quality content and web copy since 2013. Her primary expertise and writing interests are in the lifestyle, health, and wellness industries; food culture; and art and design fields, yet she is skilled at content creation for a range of subjects and loves delving into research to produce original, compelling work. With nine years of writing experience to her name, Emily is a seasoned writer committed to creating projects that offer value and an enjoyable reading experience.
Hire Emily C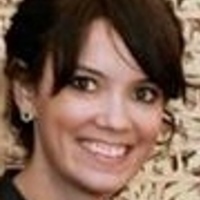 Freelance writer, editor and accountant with experience in copywriting, creative writing, content writing and management. All writing includes thorough research and editing for clarity, grammar and spelling. Please send a message if you have any questions or concerns.
Hire Savannah R
Lee Barbour is a seasoned content writer with a Master's degree from Sarah Lawrence College. She writes across a variety of industries, including travel, technology, digital marketing, healthcare, business, and real estate. She has collaborated on award-winning campaigns for both startups and Fortune 500 companies, and her work has led her to jobs in Chicago, San Francisco, Las Vegas, Cyprus, Japan and New York City. She has over 15 years of experience in client communication and wordsmithing.
Hire Lee B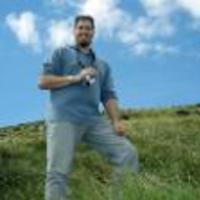 I possess a strong 20-year background in marketing, digital marketing, and advertising. However, writing has always been a true passion of mine, and after working in corporate offices for many years, I turned my passion for writing into a full-time job. As a contract content writer for the last 15 years, I can craft engaging and informative content about a wide variety of subjects. I have also written and published two fantasy novels and a collection of short stories.
Hire Scott K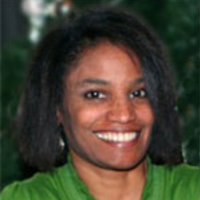 Stop banging your head! Michelle loves creating *Platinum Level* content that gets results (and prevents headaches)!!! Michelle is an entrepreneur w/ 20+ years as a writer, designer and marketing guru plus a background in education, medicine and the environment. As a Ph.D. candidate, she is researching biomimicry and also has an MS in marcom, an MPhil in management-finance and a BA in premed biology. When not writing, you'll find her motorcycling, belly dancing and roller derby skating. => Read more about Michelle here: https://www.scripted.com/content-marketing/writer-spotlight-michelle-h
Hire Michelle H
The Importance of Hiring Art and Design Writers For Your Business
Art and design is one of the hottest topics out there on the internet - and if your business or website features these topics, it's essential that you put out the content that your customers (both current and potential) want to read. There's a multitude of sources that your audience and business base can go to out there on the web; hiring an art and design writer to put together a library of engaging and effective art and design content is one of the best ways to get the eyeballs and clicks your business needs to grow.
One of the best ways to develop that art and design content you need for your website? Bringing on a trained, experienced, professional art and design freelance writer.
Why Hire an Art and Design Writer?
For those in the art and design business, it's imperative to develop an array of effective, engaging content that shows off your great work to customers, both current and potential. Utilize the trained, professional skills of an art and design writer to produce and put out the messaging people want to hear. Talk about projects you've done or projects that are coming up. Cover the latest trends in architectural design, the opening night of a new art gallery, or list of the top ten designs in the industry right now. Use a professional art and design freelance writer to produce the content your website needs to attract new customers, retain old ones, and grow the bottom line of your business.
The Benefits of Hiring an Art & Design Freelance Writer
So, why hire an art and design freelance writer rather than taking it all in-house? Here's why:
It helps develop trust among your website audience. The professional edge a trained freelance writer brings delivers an essential element to your website: trust. Knowing that you're the spot to go to for articles and information they either need or want makes you a trusted resource - one they can rely on for products and services, too.

It's an extreme time-saver. Writing is tough! It's a time-intensive process (for most of us) that takes up a considerable chunk of the day. That's a big piece of time that could get utilized much better somewhere else, right? By employing a professional writer, you'll be able to focus on other day-to-day things that can help grow your business or your website.

It's a significant SEO boost. Are you looking to increase the clicks on your website and your conversion rate? Trained, professional art and design writers can easily embed your needed SEO terms into your content - getting your website right to the top of the searches.
Finding an Art and Design Writer on Scripted
Ready to get started with a professional freelance writer for your art and design project? Scripted makes it easy. Our experienced copywriters can produce the engaging, enlightening content you need - without all the hassle of searching for an in-house writer for your art and design content needs. Just search our easy-to-use website for the writing samples tagged "art and design," find your perfect writer, and you're all set!
Scripted has been a tremendous partner and value add for our business in helping us craft insider descriptions of cities and neighborhoods.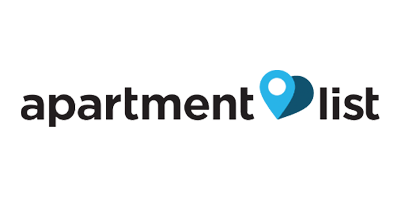 Scripted has been a wonderful resource for original content across many topics. They are effective at pitching new ideas or taking raw thoughts and building them into well crafted masterpieces of content.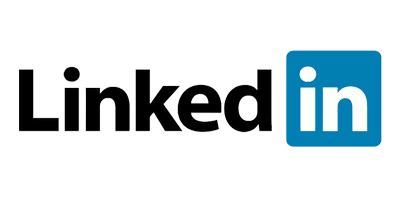 We would've had to hire about five full-time writers to get the amount of content that we're currently getting from our partnership with Scripted," said Kelly. "It just makes total sense.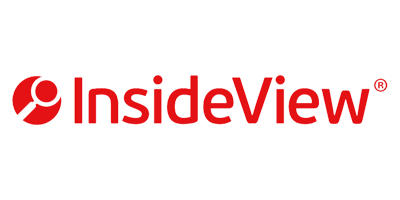 We've been working with Scripted on about four blogs per month for the past 12 months. As the writers and Scripted have become familiar with the brand and the way we work, they have been a great partner and delivered fantastic content which we publish monthly on our platforms.

One of the most beneficial parts of the platform is how the content reviewing system works. We love the ways in which writers of different levels can be selected and the excellent customer support Scripted offers. We hope to continue this relationship well into the year.

The adidas blog has seen growth month over month. We get some great comments on social as well.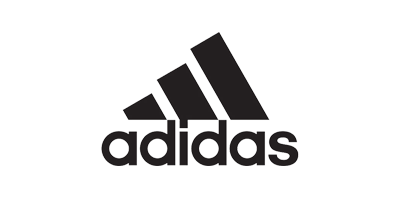 The biggest benefits of moving to Scripted have been improvements in the quality of writing, access to subject matter experts, and the ability to quickly complete large volumes of writing simultaneously.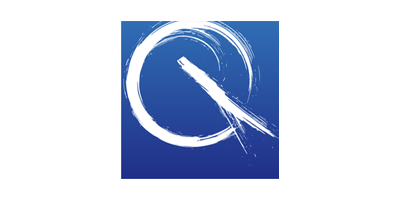 As an agency, we manage our own blog plus several client blogs. That means we always have a lot of posts in the works. Scripted helps us to make sure we deliver quality writing on time.
‍
We've been using Scripted for about eight months. The implementation of the agency dashboard lets us organize and manage projects by client, which is a huge help when you're dealing with a large volume of posts for a wide variety of clients. We can also restrict access to just the people who need access to each project. This helps keep inboxes less cluttered and more focused on what's important. The agency dashboard also allows us to favorite writers whose voice matches a particular client's brand, a big help when identifying the right writer for the job.
‍
In the past, we produced content either in-house or with freelance writers. Scripted has been much more reliable, and the writing quality on Scripted has been consistently strong.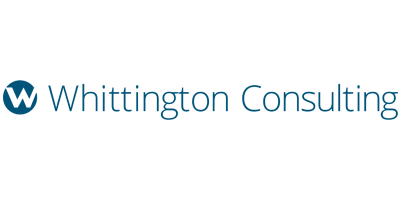 Using Scripted allows us to increase the frequency of our posts, and it's also a great forcing mechanism to plan in advance and pull together the topics and assignments for the upcoming month as well. It's a good forcing function as well just to make sure we're looking in advance at upcoming holidays or upcoming change.
‍
I think the quality is excellent. I was incredibly impressed. I thought that the writers found the fun voice, and I think there was a consistency across all the blog posts.


I was particularly overwhelmed with a lot of work here at Eventbrite, so I didn't have a ton of time. It took very little effort on my end to work with Scripted and their account management service. My account manager Tasia Potasinski made it really easy and straightforward for me -- using Scripted definitely saved me time and energy.
‍
After receiving the final drafts, I didn't have to do much editing. It took me no more than 10 or 15 minutes of reading through the white papers to just make sure everything was accurate. I think the quality of the content was strong and I felt like each writer did a fair amount of additional research. They really took the time to understand the topic and the context within the topic.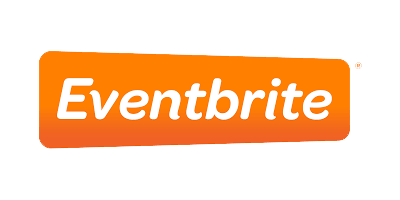 Prior to using Scripted we relied heavily on in-house marketing teams to create content. We're into our second year working with Scripted, and over those two years we've increased our content capabilities greatly - easily doubled the content and ideas in the last year.
‍
We use Scripted as an extension of our team and use the various services Scripted provides to supplement our research. Just getting a different perspective on an issue can help jumpstart an idea.The biggest benefit of Scripted is having access to a whole group of writers who offer a different perspective that makes our topics and ideas much greater in writing.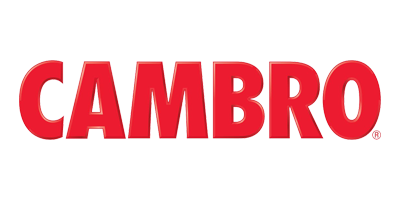 What Kind of Art & Design Content Can You Order?