Why You Need to Consider Email Newsletters
While many companies have invested in Instagram influencers and chatbots, email marketing continues to be one of the most effective options available. It has been reported that businesses are six times more likely to get a click-through from an email campaign than a tweet. This is why in addition to social media, you should develop an ongoing newsletter strategy.
One of the major advantages of this strategy is its lower cost compared to other marketing channels. When implemented correctly, email marketing can generate $38 for every $1 spent. That's a 3800 percent ROI. That is because in most cases, you're reaching out to an already engaged audience. After all, this approach is one of the only channels that a consumer asks to receive. For example, if someone signs up for your newsletter on your website, you are targeting someone who is already interested in your brand. This will result in much high conversion rates and support the ongoing growth of your brand.
Newsletters are also a simple way to remain relevant. Since the internet is so vast, it's said that over 75 percent of people who visit your website will never find it again. The ultimate goal here is to turn those visitors into subscribers. When you develop a monthly subscription model, you will improve brand awareness, generate leads, increase sales, and much more. That is why whether you're just starting out or you operate a large business, it's never too late or too early to focus on email marketing.
Provide your readers with valuable, quality content, and they'll keep coming back for more.
How Do Newsletters Benefit Your Business?
As discussed above, an email newsletter strategy offers an excellent ROI, especially when aiming to generate leads and build loyalty. Well-crafted newsletters will also help you drive sales. One study found that more than 44 percent of email recipients made at least one purchase due to a promotional email. When you make your audience more aware of what it is you offer, providing them with some sort of incentive (i.e. a discount), it is more likely that they'll take action.
Builds trust
Builds authority
Increases brand awareness
Increases conversion rates
Increases engagement
Boosts sales
Encourages greater customer loyalty
Provides a collection of valuable data (i.e. click-through rates)
Offers an excellent ROI
All of the above benefits will support your bottom line and drive growth.
Like any marketing tactic, how you approach your newsletter strategy will make all the difference. This is especially true regarding the content that's included. Not only should your newsletters be high-quality, but also consistent and tactful. For example, someone who has experience writing newsletters will know how important it is to include a call-to-action. Subject lines are also important! For example, 35 percent of email recipients open emails based on the subject line alone.
While working with expert writers, you will gain greater peace-of-mind in terms of the value you offer your readers. Remember, high-quality content converts, and investing in that caliber of content can take your business to new heights. Once you begin working with writers who understand your brand and overall mission, the sky is the limit. At Scripted, our talented writers can offer everything from newsletters to blog posts, social media content to video scripts, and everything in between.
Browse Top Newsletter Writers
Search top newsletter writers to write high-quality newsletter for your business. As a Scripted member, you will be able to reach out to writers directly, negotiate price, and start short or long-term assignments with ease.
Join Scripted
Describe Your Content Writing Needs
Find Your Freelance Writer
Receive First Draft
Scripted's SmartMatch technology makes it easier than ever to get started immediately with an experienced freelance writer in your industry.
We categorize our freelance writers by industry expertise, skillset, and level of experience. This allows our SmartMatch system to place your business with the perfect freelancers for any of your various content creation needs.
No more posting to job boards, sifting through countless resumes, writing samples, and bids to find a reliable, full-time writer who can handle your website copy, blog posts, newsletters, and sales material. Instead, Scripted SmartMatch does the vetting of copywriters for you and allows you to order content immediately from the best writer, all within your pricing budget.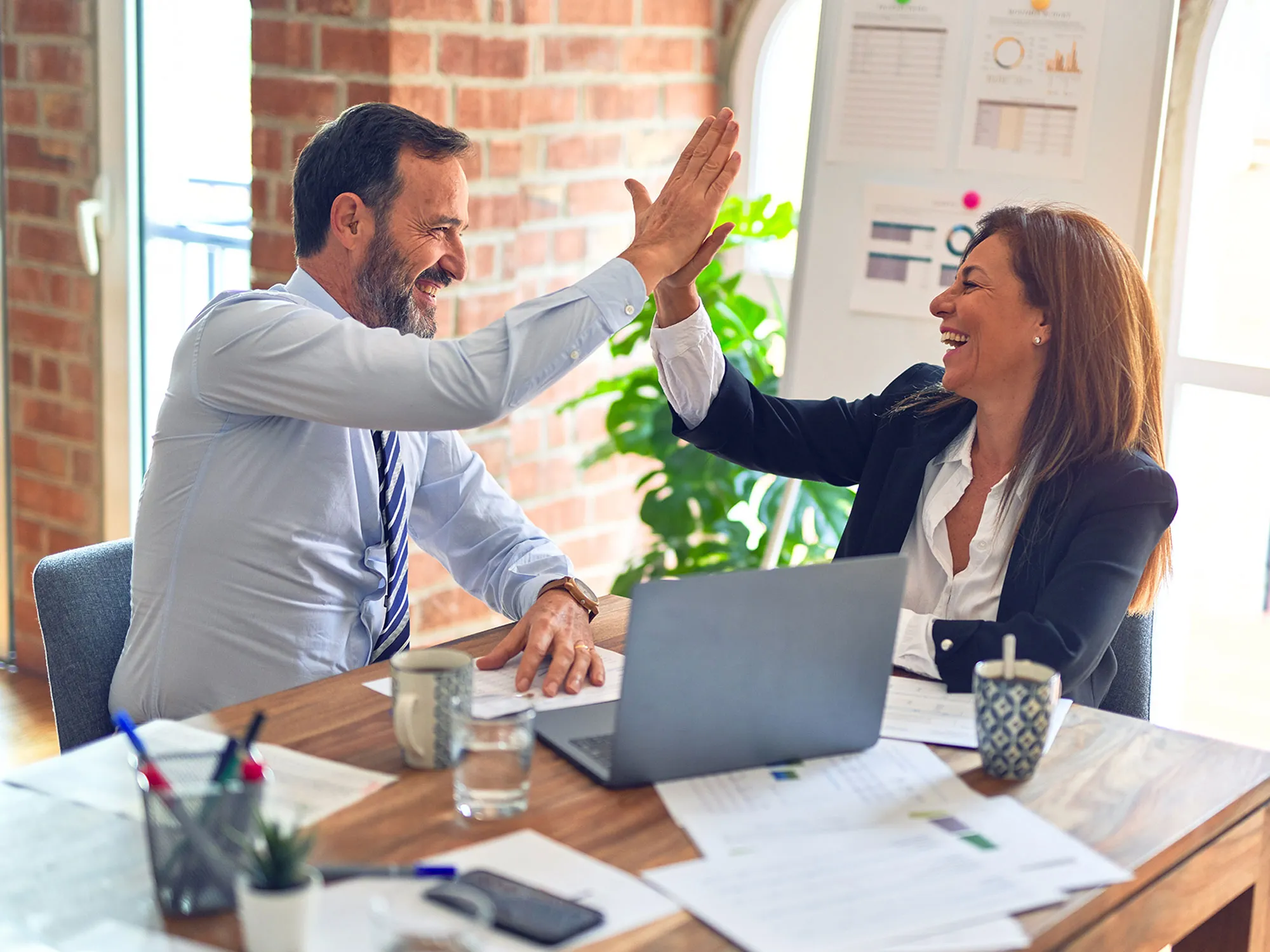 100% Satisfaction Guarantee
If you don't love it, you don't pay for it. Period.
Buy Newsletters to Boost Conversion Rates
By sending newsletters, you can deliver targeted messages that convert.
To achieve higher conversion rates, you'll need to focus on quality, not quantity! You need to deliver value to your audience. When you send quality newsletters to casual readers, you can then turn them into loyal followers. As you position yourself as a leader and expert in your industry, the more likely it is that readers will trust your brand. Once you build trust, emails are the perfect avenue for encouraging users to take action. A great example of this would be an email that advertises the last day of a sale. This encourages readers to visit your website, generating sales.
Work closely with your hand-selected writing team to create emails that encourage your readers to take action. Regardless of your niche or industry, there are expert writers waiting to assist you! Start browsing available writers here.
Hire Scripted Writers to Create Newsletters
Developing a newsletter campaign may seem like a lot of work, but when you delegate all of your writing needs, working with experienced writers, the effort will be minimal compared to the payoff. Outsourcing your content needs will help you save time and when implemented strategically, make money!
Whether you want to email a press release, create a monthly newsletter, advertise a promotion, or share new content, it's important that your email is well-written. At Scripted, we only accept the top 2 percent of applicants. This makes the hiring and writing process a breeze, as you have your pick of some of the best writers available.
Ready to get started? Hiring newsletter writers you can count on has never been easier. We're here to help you every step of the way, supporting you and your business goals. Access Scripted's free trial to kickstart your newsletter campaign today!