Buy Transcriptions
For Your Business
Purchase transcriptions from highly-skilled writers in your industry. 30 Day Free Trial. 100% Guaranteed Content.
Why Buy Transcriptions?
Hiring a professional transcriptionist from Scripted will give you quality, accurate, and fast transcriptions you and your business can rely on. Our professional transcriptionists guarantee:
Accurate transcripts that include every word, pause, and sound
Edited transcripts that readers can scan quickly
Security from hiring a professional over a cloud-based application
24-48hr turnarounds on time sensitive projects
Transcribing audio files can be tedious and time consuming work. Hiring a professional transcriptionist will help you focus on what really matters: growing your business. Let Scripted handle your transcription needs.
How Do Transcription Services Benefit Your Business?
Buying professional transcription services has many benefits for business, including:
99% Accuracy Guaranteed
Transcribe Any File Format
Topic Specialists Available
More Cost Efficient Than In-House
24 Hour Turnaround
Save Countless Man Hours
100% Confidential
Streamlined Ordering
Stays on Secure Platform
Hire a professional transcriptionist today!

– Start your 30-day free trial today!
GET STARTED
Transcription Types
Transcriptions typically fall into three categories: Verbatim, Edited, and Intelligent Transcriptions. Each type of transcription has benefits that may help you keep accurate records, make recordings searchable, or distribute written materials.
Verbatim Transcriptions
Verbatim transcriptions provide a word-for-word reproduction of spoken language. In addition to words, it includes pauses, laughter, throat clearing, and all of the filler words like "um," "uh," and "ah." Many people prefer verbatim transcriptions because they provide an exact reproduction of what someone said. A human resources professional, for example, might want to know how often job candidates use filler words. If the open position requires strong speaking skills, then the hiring manager will likely choose the candidate that uses clearer language with fewer filler words.
Intelligent Transcriptions
Intelligent transcriptions remove filler words, pauses, laughter, and other unnecessary vocalizations. The transcripts become easier to read when an editor removes superfluous content. When requested, intelligent transcriptions can also include light editing to correct grammar and improve readability. Intelligent transcripts are easier to read than verbatim transcriptions. Since they do not offer an exact replication, though, they can miss subtle vocalizations. Missing pauses may not matter to a healthcare professional collecting data about patients. It could matter, though, to a lawyer who needs context to understand a deposition.
Edited Transcriptions
Edited transcriptions have been edited for clarity by proofreaders experienced in removing unnecessary phrases, correcting grammatical mistakes, and preparing interviews for publication.
Most people find that they can read edited transcriptions more easily than they can read verbatim and intelligent transcriptions. The edited transcriptions do not, however, include small details that the average reader will find unimportant.
Transcriptionist Categories
Different industries use transcriptionist services in various ways. The type of transcription that you need will likely depend on your industry.
Academic Transcriptions
Academic transcriptions usually focus on accurate information instead of providing every word. The type of transcription service used, though, depends on the academic field.
Business Transcriptions
Businesses most often want edited or intelligent transcriptions that provide clear wording without unnecessary information.
Conference Transcriptions
Conference transcriptions should capture statements made during presentations. The scripts may include questions from the audience as well as prepared speeches from presenters.
Interview Transcriptions
Interview transcriptions can reveal a lot about job candidates. The level of accuracy needed from the transcription depends on the job's responsibilities.
Focus Group Transcriptions
Focus group transcriptions must capture feelings as well as spoken words. They should include subtle vocalizations, laughter, groans, pauses, and other pieces of information that provide a window into the focus group's opinions.
Market Research Transcriptions
Market research transcriptions need highly accurate representations that offer insight into the thoughts and feelings of interviewees.
Legal Transcriptions
Legal transcriptions can include interrogations, depositions, hearings, sworn statements, and other materials. Most legal teams will want highly accurate transcripts that include pauses, laughs, and whispers.
Medical Transcriptions
Medical transcriptionists usually focus on accurate information instead of word-for-word transcripts. People reading them need to gather information about patients, so they need edited text that's easy to read.
Browse Top Transcriptionists
Search top transcriptionists to write high-quality transcription for your business. As a Scripted member, you will be able to reach out to writers directly, negotiate price, and start short or long-term assignments with ease.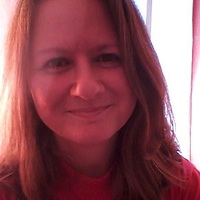 Vancouver, British Columbia, Canada •
Last online 21 minutes
I have been a freelance writer since 2006 with focus on legal research, online marketing, business, tax, travel, pet care and general interest topics. With degrees in Law and Political Science and extensive experience developing custom content, I consistently produce engaging and informative writing.
How It Works
Join Scripted
Gain access to thousands of expert transcriptionists by joining Scripted. Your first month is always free! Add experienced transcriptionists to your team and use our powerful platform.
Describe Your Transcription Needs
When you're ready with an idea for content that you want written, create a project. The platform offers simple tools that you can use to describe your project for potential transcriptionists. You don't have to use all of the tools, but we recommend it.
Invite-only Projects: Over time, you might find that you prefer the work of a few content writers. At that point, you can configure your projects as "invite-only" and invite specific transcriptionists who have impressed you.
Review Job Proposals
Transcriptionists will see the project and propose their unique ideas. Start one or more job proposals that you like most.
Receive First Draft
Within a week you'll have a draft to review. You can accept it immediately or request a round of edits. Scripted's in-line review and approve platform makes providing feedback and requesting revisions simple.
100% Satisfaction Guarantee
If you don't love it, you don't pay for it. Period.
Get Started
Try Scripted
Free

for a Month

Your first month is on us.