Buy Blog Posts for Your Business
Purchase blog posts from highly-skilled writers in your industry. 30-Day Free Trial. 100% Guaranteed Content.

Get Started
Why You Need to Consider Blog Writing Services
Content marketing is one of the most effective ways to draw new visitors and potential customers to your company's website. Helpful and informative blog posts are some of the best content you can have on your site.
Blogging is a great way to achieve your short- and long-term goals, and it remains one of the most popular marketing strategies. The most recent stats show that there are more than 31.5 million active bloggers in the United States, marking a 12 percent increase since 2015. Regularly updated blogs can drive up to 55% more traffic to your website.
In short, blog posts are one of the most effective digital marketing strategies to attract new site visitors and potential customers. This is true for an ecommerce business such as a B2B company. Many know this and publish new content daily. The thing is, not all content is created equally.
While there is a lot of bad content out there, full of poor English and plagiarism problems, the sheer amount of low-quality copy provides you with an opportunity to become an authoritative leader. To achieve this, you need to consistently post high-quality content that speaks to your audience.
Many experts agree that consistent, quality blogging is one of the most effective (and inexpensive) ways to build brand awareness while offering relevant content to your target audience. By posting on your blog regularly, you can:
Drive organic traffic to your site
Strengthen relationships with existing customers
Attract new customers
Improve your ranking
Increase leads
Build authority
Improve SEO
Build trust
Grow your email list
Generate backlinks
The goal here is to establish yourself as an industry leader so that you stand out from the competition. But in order to do so, you need content that speaks to your audience. Simple copywriting won't suffice. It needs to be relevant, engaging, and provide value. It should make your readers want to come back for more or–better yet–reach out to your company to find out more.
That's where expert blog writers come into the equation. When you buy blog posts written by expert writers, you gain instant access to the type of blog content that converts leads into customers.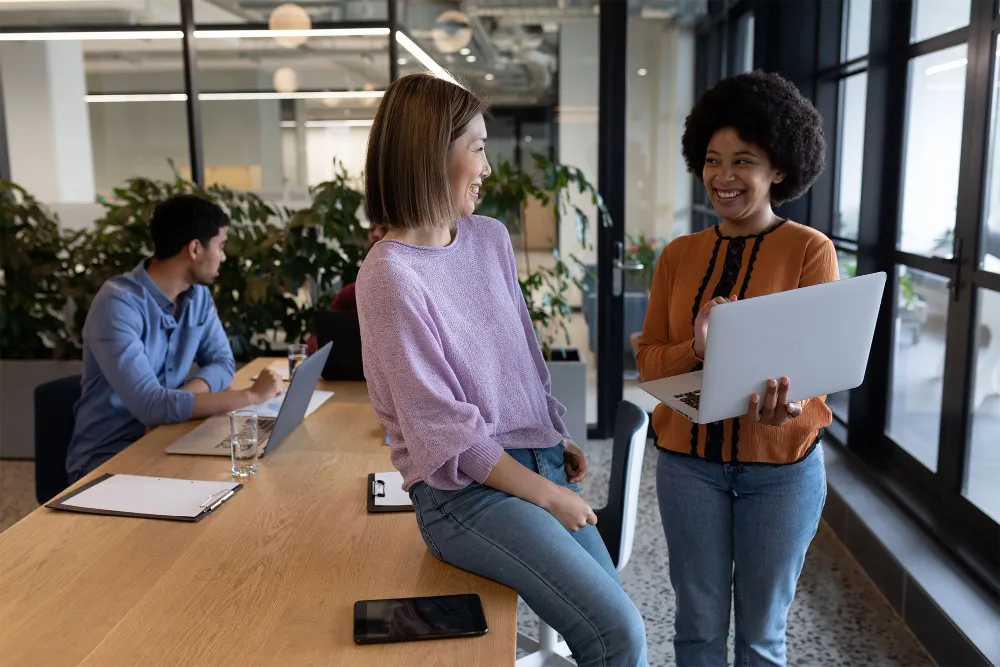 Blog Posts Benefit Your Business
Most business know content marketing and blog posts will earn them more visitors. But it takes a lot more work to develop and execute a strong content strategy..
A look at the numbers will tell you that 84% of organizations have a content strategy–but only 11% of them believe it's an excellent strategy.
A full 35% of organizations don't even have a dedicated content marketing team. This is despite 71% of marketers stating that content has become more important in the past year.
Indeed, the content marketing industry is growing about 15% annually. If your business is not publishing blog content regularly, you're losing the opportunity to introduce your band to the world. If your competitors are already publishing quality blog content, they may leap ahead of you. To stay ahead of the pack and competitive in your market place, you need a regularly updated blog.
Regularly publishing original blog posts has many benefits for business including:
Building Authority
Building Trust
Improving SEO
Growing Email List
Increasing Brand Awareness
Attracting Influencers
Increasing Conversions
Generating Backlinks
Increasing Engagement
If you don't love it, don't pay for it. Period.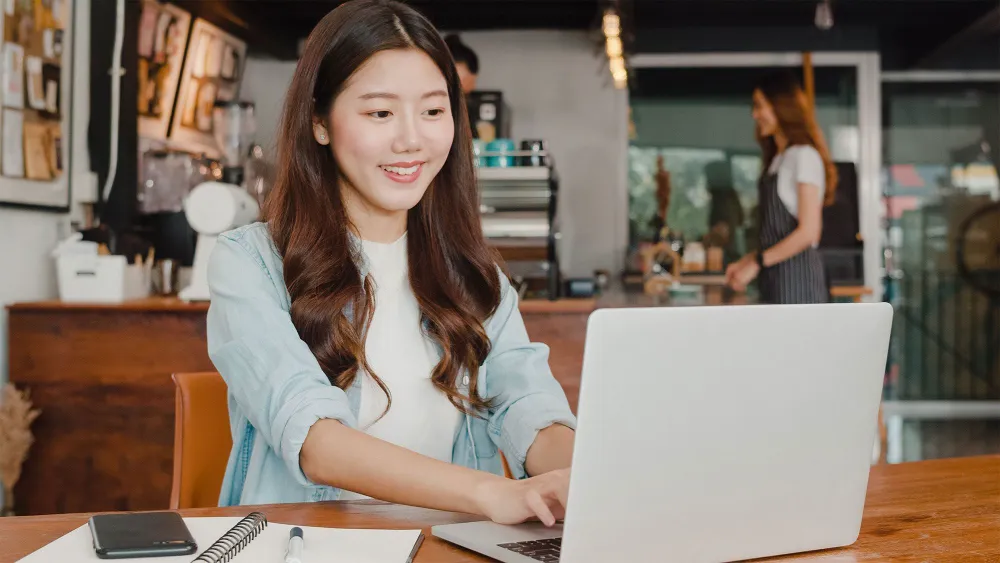 Buying Blog Posts to Boost Efficiency
You've likely heard it many times before, "content is king." However, not all content is created equal.
Whether you're developing or reworking your content marketing strategy, blogging should be on your radar. Blogging remains one of the most common marketing strategies, as it is both highly effective and affordable. By consistently posting quality blog posts, you will be able to shape your brand, grow your audience, boost leads, and so much more.
As Dan Schawbel, Founder of Millennial Branding, said, "When you brand yourself properly, the competition becomes irrelevant" – and blogging is the perfect avenue to do so. The only issue is, blogging is time-consuming. That is why it's so beneficial to outsource this ongoing task. Once you partner with the right bloggers, you will receive an attractive ROI.
If you have been considering content services, it's important to understand how these services can benefit your brand and bottom line. However, just as not all content is created the same, not all writing services are the same either. It is important that you partner with a writing team that is skilled and experienced – or else you risk wasting precious marketing dollars.
Whether you are just getting started or have been in business for a decade, it's important to understand how the art of blogging has changed and evolved over the years. Today, the average blog post has 1236 words, which is 53 percent more than the average post six years ago. In turn, the average blog post now takes 3 hours and 57 minutes to write. That is why it's so beneficial to delegate this task by hiring a freelance writing team. While running a business, it's simply not productive to spend that type of time on content – especially when you can buy blog posts written by professional writers for an affordable price.
While the length of your posts will most certainly impact the amount of time that is required to write each post, there is another critical factor to consider – writing quality. In more recent years, in order to remain relevant in terms of search engine rankings, you need to post high-quality, sharable content. The term "quality" here refers to more than just great grammar, formatting, and the written content itself.
Quality content must convert. Meaning it needs to rank well on Google, increase social media engagement, enhance brand awareness, and more. The best blog writing services offer content that will essentially help you achieve your marketing goals, which is why you need to invest in expert blog writers. Quit settling for less-than-great writers who create mediocre content. You're wasting your money and time is ticking away. The sooner you begin working with quality writers, who consistently produce quality content, the sooner you will achieve sustained growth.
Whether your goal is to widen your audience, attract new customers, increase leads, boost sales, or drive traffic, quality blog posts with SEO keywords can help you achieve all of these goals and more. It's time to invest in the type of writers who will help drive your marketing strategy, consistently producing the type of content that your audience trusts and values.
Power your marketing with great writing.
Got Questions? We've Got the Answers
Use the right content at the right time
There are many reasons to choose Scripted. First and foremost, you can rest assured that you will get quality blog content. We only accept 2 percent of writers that apply, so you know you're getting the best of the best. We also match writers with work based on their industry expertise, ensuring your blogs are current and relevant, all with a fast turnaround time. And we have a money-back guarantee.
Can't I just hire my own writers?
You certainly can find your own writers, but it's not an easy process. Finding freelancers is a time-consuming process. Once you've landed a writer, you're paying for their work–whether or not you're happy with it. Scripted helps you save time, making sure you get matched up with the best writer and you're satisfied.
What about my company's style?
Scripted's experienced writers will follow your style guidelines so your purchased content fits seamlessly into your blog. Describe the tone you're looking for (authoritative or informal) and sample blog posts you like. If you have a style guide, product descriptions, or a profile of the customer you're trying to target, our writers can use them to tailor the content to your company.
What if I have special instructions?
Scripted makes it easy to send messages to your writer. We also encourage writers to have an open dialogue with you. Custom content at your specified word count is easily handled while you and the writer work together on revisions. When you order on Scripted, you're sure to get exactly what you want.
Power your marketing with great writing.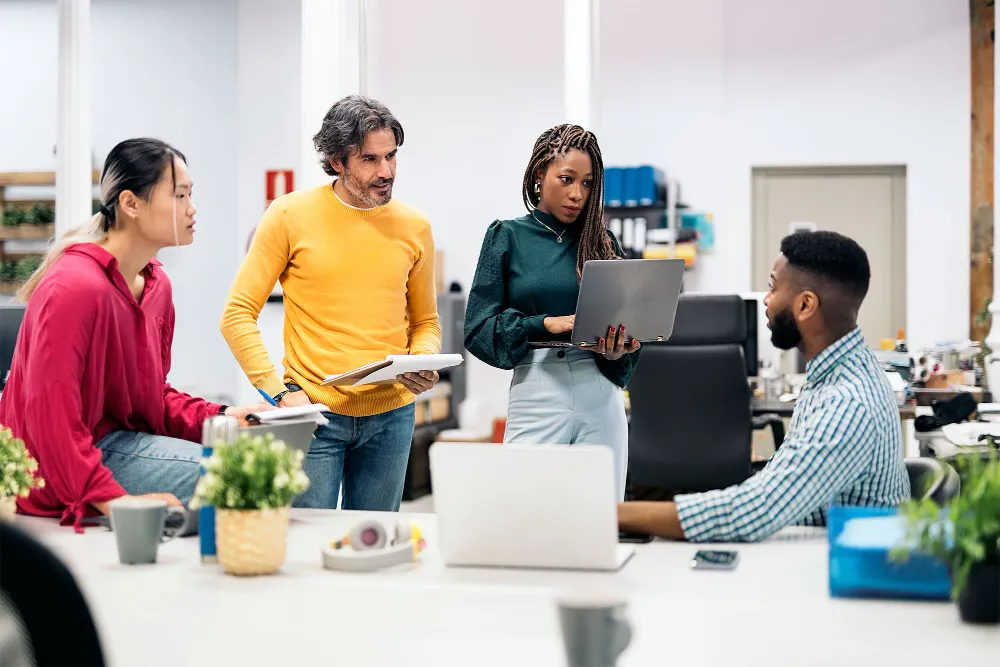 Hire Scripted Writers to Create Great Blog Content
So, you know that you want to up your blogging game. However, you don't know how to execute your latest strategy. Outsourcing this task is the way to go, but only if you invest in the best blog writing services.
At Scripted, we've done all of the "heavy lifting" for you in terms of sourcing the best blog writers out there. We only accept 2 percent of applicants. This helps us ensure the highest quality content writers across varying industries and niches. Our talent pool not only showcases strong writing skills but also has a firm grasp on content strategy and techniques, giving you optimized content to publish on behalf of your brand.
Order content, Get started, Try free
Scripted's all-in-one-platform will allow you to hire content writers with ease, work with writers one-on-one within the platform itself, provide feedback, and more. It truly is a seamless experience that will allow you to buy blog articles with minimal effort. To get started, become a Scripted member, browse our talented pool of writers, hire those who are the perfect fit, and put your marketing dollars to good use.
Ready Scripted's free trial to optimize your content marketing budget today!
Contact Scripted to Get a FREE Month
If you're ready to publish search engine optimized content, attract more visitors, gain more leads, and establish your company as an authority, it's easy to get started. Scripted offers a free one-month trial so that you can experience Scripted's professional blog writing services first-hand.
Your first month is on us.
Get Started