Buy Product Descriptions
For Your Business
Get product descriptions from talented writers in your industry. 30 Day Free Trial. 100% Guaranteed Content.
Why Professionally Written Product Descriptions are Essential
Your product page is one of the most critical sales materials that your business can have. When buyers can't look at your product in-person, the content on the page has to do a lot of heavy lifting. Product descriptions detail the benefits of the item, how it can solve the buyer's problem, the way they can use it, and address important pre-sales questions. Photos alone don't tell the whole story behind a product. Written content fills in the gaps.
You have the opportunity to decrease friction in the buying process. When your product descriptions clearly lay out why your options are the best for that person's particular need, you improve your chances of a conversion. This content also acts as a pre-screening resource. Some buyers are a poor fit for a specific product or your business as a whole. You limit the resources you spend on poor-fit customers when you focus on the ideal audience.
Expertly written product descriptions are free of grammar errors and typos that could reflect poorly on your company. Put yourself in your customers' shoes. Would you trust a product page that's filled with bad writing? This situation erodes the trust that your audience has for your brand and makes it difficult to make a sale.
How Do Product Descriptions Benefit Your Business?
Adding professionally written product descriptions to your product pages offer many benefits, such as:
Building Authority
Building Trust
Increasing Traffic
Growing Email List
Brand Awareness
Attracting Influencers
Increasing Engagement
Improving Conversions
Promoting Content
Browse Top Product Description Writers
Search top product description writers to write high-quality product description for your business. As a Scripted member, you will be able to reach out to writers directly, negotiate price, and start short or long-term assignments with ease.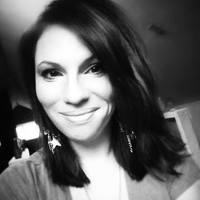 Usk, Washington, United States •
Last online about 2 hours
Jennifer (J Lynn) Cameron is a full-time freelance writer and editor enjoying life in the Pacific Northwest. Writing professionally since 2010, she joined Scripted in 2012 and is now a Platinum-level Writer enjoying helping brands find their voice. She's written thousands of articles in various niches, but her specialties are sales, marketing, accounting, and finance. When she's not writing or dreaming about world travel, she spends her time reading. With coffee.
Customer Ratings:
I love to travel and immerse myself in different cultures. I have written Lifestyle and Travel pieces for travel and tours sites, e-commerce platforms, and offline businesses over the years. In addition, my Biology degree and training in Practical Nursing helps me write Healthcare and Sciences articles.
Customer Ratings: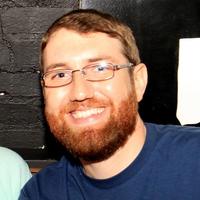 Atlanta, Georgia, United States •
Last online about 10 hours
After writing as a hobby during high school, Curtis transitioned to journalism and professional copywriting. He earned a degree in psychology and another in criminal justice from Augusta University in 2010. He went on to gain an MPA degree and graduate certificate in disaster management. These degrees were research-intensive, and he participated in several out-of-state conferences where he presented original research. This experience helped to craft impeccable investigative and analytical skills. Since that point, he's written everything from legal articles to eBay purchasing guides. Curtis has worked heavily in product descriptions as well. In addition to copywriting, he's handled the social media marketing for RV Four Seasons and Dads That Cook (PBS show). Most recently, he performed social media marketing for "Hillbilly Horror S...
Customer Ratings:
Chicago, Illinois, United States •
Last online 1 day
Sasha is a professional writer and content strategist in Chicago. She helps businesses ranging in size from solopreneurs to global enterprises with projects in innovation, new ventures and startup culture.
Customer Ratings:
Whitefish, Montana, United States •
Last online about 10 hours
I am an agency-trained SEO copywriter, Content Strategist, and Social Media Expert. A two-time Hubspot-certified expert, I specialize in helping brands create white papers, e-books, web pages, blogs, and social media content. My biggest strengths as a writer are speed, flexibility, and strong research skills. Contact me for high-level copywriting on any topic and for any industry.
Customer Ratings:
How It Works
Join Scripted
Find thousands of highly qualified product description writers when you join Scripted. Your membership is free for the first month, and that's plenty of time for you to explore the platform and find valuable writers.
Describe Your Product Description Project
Use Scripted's tools to detail your product description project and give the writers plenty of information about what you're looking for. This step of the process works best if you provide examples of content you like and dislike, a style guide for your business, and plenty of information on the products themselves.
Create the perfect product description team with Invite-only projects. Once you develop relationships with a few Scripted product description writers, you can specifically invite them to pitch on your projects.
Review Product Description Job Proposals
Prospective product description writers will pitch your project with their ideas. Start the project when you see one or more pitches that match what you're looking for.
Receive Your First Draft of Product Descriptions
You get your first draft in a week or less. Review it to see whether it meets your expectations. Accept it if you like what you see, or send it back for revisions if you need changes made. Scripted has a robust in-line review and approval tool to make it easy to give feedback to your writers.
100% Satisfaction Guarantee
If you don't love it, you don't pay for it. Period.
Buying Product Descriptions to Improve Ecommerce Performance
You only have one chance to make a first impression, especially in a world where millions of stores are accessible with a single click. Your customer experience should be seamless and user-friendly, with as little friction as possible getting in the way of the purchase decision. An ecommerce user experience report by the Nielsen Norman Group found that inaccurate or unavailable product content leads to up to 20 percent of lost purchases.
High-quality product descriptions are a powerful tool for your business, and not every writing service has the same level of talent. While some writers may have the lowest price or the fastest turnaround times, you end up spending so much time editing the content into a usable state that you might as well have created the product descriptions yourself.
Working with inexperienced product description writers simply wastes your marketing budget. When you focus on hiring for quality, you get content that makes a difference for your sales.
Hire Scripted Writers to Write Product Descriptions
You're excited to improve your product descriptions and see the results. Trying to handle all that writing work yourself would be an overwhelming time commitment, and you have to spend a lot of time getting up to speed on product description best practices. Outsourcing these projects is a better use of your marketing dollars, but the next challenge is finding a product description writing service that offers high-quality talent.
Opting for the lowest-cost service might seem tempting, but you get what you pay for. You end up spending more to correct poorly written product descriptions, and it can cost you conversions, audience trust, and traffic.
Scripted writers go through an extensive screening process, with only two percent of applicants meeting our high standards. Our marketplace features thousands of writers across many industries, allowing you to find product description writers who specialize in your market.
Scripted offers an all-in-one platform for hiring product description writers, establishing your own writing team, sending out feedback, and accepting projects. You have a seamless experience from start to finish, so you can focus on your marketing goals.
Get started with your product description writers today! Sign up for Scripted's free trial and get access to our writer marketplace.
Get Started
Try Scripted
Free

for a Month

Your first month is on us.