Buy Video Scripts
For Your Business
Get original video scripts for your video marketing projects. Scripted offers a 30 Day Free Trial and 100 percent Guaranteed Content.
Why You Need High-quality Video Scripts
Video content has rapidly grown in importance for comprehensive marketing strategies. Smart Insights reported in 2015 that 78 percent of marketers used video as an essential component of their strategies. This number increased to 92 percent in 2020.
Some businesses focus their video investments solely on equipment, studio space, videographers, and lighting. They want to make the video look as good as possible, but they forget the element that makes this format so engaging: the content itself. Without a professionally written video script, you may fail to incorporate the right messaging, lack engagement with the audience, and provide inaccurate information. Amateur scripts may have issues with fitting into the time allotted, speaking in the voice of your target audience, or lacking a conversational tone.
Video is hard to do right, which is why it's a great way to set yourself apart from the competition. When you can create a complete video content package that executes on your vision and conveys your marketing messages, you can reach your audience through this engaging channel.
Well-written video scripts improve the production quality of your videos and establish your company as an authority on the topic. When your potential customer base researches potential products, they will turn to your high-quality content as a source of truth. The long-term relationship that the buyer develops with your brand encourages initial and repeat sales, customer advocacy, and a stellar brand reputation.
How Do Video Scripts Benefit Your Business?
Well-written video scripts improve your video content efforts by:
Capturing the attention of your audience
Maximizing the video content
Presenting your key points in an understandable and engaging manner
Making a good first impression on your audience
Improving your production value
Encouraging viewers to respond to a call-to-action
Growing your audience
Ensuring brand consistency
Getting better performance from your videos
Browse Top Video Script Writers
Search top video script writers to write high-quality video script for your business. As a Scripted member, you will be able to reach out to writers directly, negotiate price, and start short or long-term assignments with ease.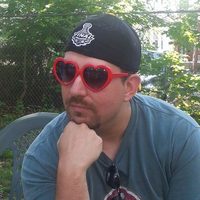 Boston, Massachusetts, United States •
Last online about 7 hours
Experienced journalist, writer, PR professional, marketing professional, and cat juggler*. Veteran content producer. *That one's not true. Yet.
Customer Ratings: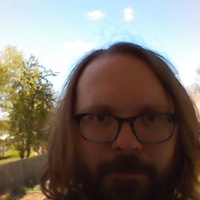 Louisville, Kentucky, United States •
Last online about 1 hour
With more than two decades of writing and optimization experience, I know how to keep readers engaged, mimic brand voices, and get first-page rankings on search engine results. I have written for companies in diverse industries, including emerging technologies, wellness, consumer apps, enterprise software, UI/UX, outsourcing, and education.
Customer Ratings: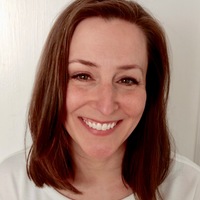 Newburyport, Massachusetts, United States •
Last online 6 days
Elizabeth Trach is a professional writer with experience writing online catalog copy, video scripts, press releases, landing pages for home decor and construction company websites, and how-to articles on dozens of fresh DIY topics. She is an expert blogger with a knack for breaking down complex topics into friendly, easily-digestible posts. With a Renassiance woman's interest in all forms of creative expression and human interest, she loves to dig into research for her writing projects. Her broad knowledge base elevates her work for clients and makes their projects sing. Elizabeth holds a master's degree in English and creative writing. Her ability to craft a well-turned metaphor sets apart her commercial writing, and her debut short story collection was published by Annorlunda Books in 2017. She's also a master gardener who has wri...
Customer Ratings:
Elizabeth T writes about:
Rochester, New York, United States •
Last online about 17 hours
A multifaceted freelance writer with 9+ years of varied experience. Skilled in the areas of article generation, biography writing, resume writing, listicles, jingle/ songwriting, press release generation, blogs, web copy, social media management, and much more. Loves to write on an array of topics including business, politics, entertainment, relationships, interpersonal communication, philosophy, psychology, women's issues, and many others.
Customer Ratings: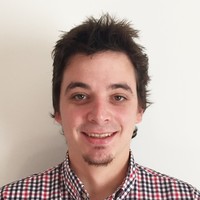 Cincinnati, Ohio, United States •
A freelance writer since 2010, Nick has experience and expertise across a range of topics, having written everything from travel guides and how-to articles to clothing descriptions and personal finance pieces. Possessing an incredible ability to understand client needs and connect the dots, Nick is able to deliver content that meets expectations and offers solid return on investment. A lifelong writer and reader, Nick honed his craft at Boston College, where he majored in English Literature. Outside of writing, Nick enjoys an afternoon cup of tea, traveling the world, playing the stock market, and watching NBA basketball.
Customer Ratings:
How It Works
Becoming a Scripted member is a simple process. Once you become a member, buying social media posts is a seamless process based on our all-in-one platform. Here's what to expect.
Join Scripted
Get your first month at Scripted free! Our powerful platform gives you access to experienced video script writers across many industries and niches. Put together your dream team of writers to support your video content marketing strategy.
Describe Your Video Script Requirements
The script writing process starts by creating a project. Scripted has several tools that guide you through the description and help you convey your ideas to prospective writers. Once you work with a few video script writers, you may want to switch to Invite-only Projects. Only writers that you invite to send proposals can access this project type. Use this Scripted feature to develop a video script writer relationship or assemble a full team.
Review Video Script Job Proposals
Blog post writers will see the project and propose their unique ideas. Start one or more job proposals that you like most.
Receive the First Draft of Your Video Script
Your video script will be waiting for you within a week. Accept it if it's ready to go into production, or send feedback to your writer for a revision. Scripted makes it easy to offer specific, actionable feedback with the in-line review tool. Over time, you will find video script writers that execute the projects flawlessly every time. Revisions in the beginning stages of your writer relationship help you set expectations and clarify your vision for the video.
100% Satisfaction Guarantee
If you don't love it, you don't pay for it. Period.
Buying Video Scripts for High-quality Video Content
Think about the video content that you enjoy watching the most. Many of these videos follow professionally written scripts that sound as natural as someone talking to their best friend. The conversational content speaks in a voice that the audience relates to, along with slang words and phrases that are commonly used among that market and demographic.
A quality video script carefully considers how to make the most impact in a limited time. When you're watching an excellent example of video marketing, you're pulled into an engaging experience that is educational, entertaining, and enjoyable.
You can achieve this in any market, even if you think your industry is only suited to dry, professional content. Video formats offer a lot of flexibility for businesses that know how to use it correctly. Your video script is a blueprint that the rest of the project grows from.
If the script is poorly written, then you're going to fall short on your video marketing goals and reduce your ROI for that project. When you have an experienced video script writer on your side, you can drive forward with your business goals.
Hire Scripted Writers to Create Video Scripts
Many companies lack in-house resources for developing video scripts, but video content is an excellent way to stand out from the competition. Trying to find video script writers on your own comes with many risks, as you have to screen prospective freelancers and hope that they deliver on-time and at the expected quality. You can eliminate the uncertainty and frustration with the help of Scripted's platform.
All Scripted script writers go through an extensive vetting process, and we only bring two percent of our applicants onto the platform. We focus on writer quality and also look for talent that understands best practices in marketing.
You can easily hire video script writers through Scripted's all-in-one platform. From browsing through available writers to managing revisions, you can handle the entire video script process from one writing service.
Ready to hire reliable, high-quality video script writers? Sign up for Scripted's free trial and enjoy end-to-end support of your script writing project.
Get Started
Try Scripted
Free

for a Month

Your first month is on us.