Buy Web Pages
For Your Business
Buy web pages from talented writers in your industry. Get a 30-day free trial and 100% guaranteed content.
Why You Need to Buy Web Pages from Professional Writers
Your website acts as a 24/7 marketing tool. A strong online presence is vital to making the most of this opportunity. What type of first impression do your potential buyers have when they come to a web page on your site? Can they easily find the information that they're looking for? Are they landing on pages that are relevant to their searches? Do they see a lot of typos or grammatical issues on the page?
Website Planet discovered that their landing pages with errors led to an 85 percent increase in their bounce rate, and people were spending 8 percent less time on the page. These types of detrimental effects can drastically decrease your conversion rates and revenue and lower your marketing budget's ROI.
Web pages written by professionals allow you to eliminate these costly problems. When potential buyers look at quality pages, they'll spend time reading through the content and learning more about your business, products, and services.
You also improve your website's search engine optimization with original content, especially when you frequently update the site. Consistent updates also strengthen your reputation with your audience, as they see that you're an active business.
How Do Web Pages Benefit Your Business?
Working with a professional writer for your web page copy offers many benefits for your business, such as:
Delivering a quality customer experience
Improving your website's ranking in search engines
Boosting your business reputation through high-quality content
Driving more conversions
Establishing your brand as an authority
Bringing more traffic to your website
Increasing audience trust in your brand
Expanding your backlink profile
Pre-screening sales prospects
Browse Top Web Page Writers
Search top web page writers to write high-quality web page for your business. As a Scripted member, you will be able to reach out to writers directly, negotiate price, and start short or long-term assignments with ease.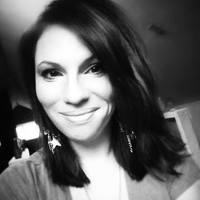 Usk, Washington, United States •
Last online about 9 hours
Jennifer (J Lynn) Cameron is a full-time freelance writer and editor enjoying life in the Pacific Northwest. Writing professionally since 2010, she joined Scripted in 2012 and is now a Platinum-level Writer enjoying helping brands find their voice. She's written thousands of articles in various niches, but her specialties are sales, marketing, accounting, and finance. When she's not writing or dreaming about world travel, she spends her time reading. With coffee.
Customer Ratings:
Orlando, Florida, United States •
Last online about 13 hours
Fascinated by emerging technologies, Jeremy Hillpot uses his background in legal writing and technology to provide a unique perspective on a vast array of topics including enterprise technology, SQL, data science, SaaS applications, investment fraud, and the law.
Customer Ratings:
San Diego, California, United States •
I graduated from the University of California, San Diego with degrees in History and the Study of Religion. Writing has always been my calling — I immediately began a career in copywriting and never looked back. I've worked as a professional copywriter for nearly ten years and have published work in the fields of travel, technology, fitness, finance, and education. After earning a certification in TEFL from the University of Cambridge, I taught English internationally for several years. As of 2019, I live and work in Southern California.
Customer Ratings: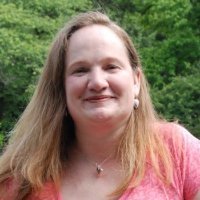 Warwick, Rhode Island, United States •
Last online about 14 hours
Rachel Roderick has worked in the field of Human Resources for 20 years. She has a Master's degree in Human Resources and Labor Relations, and she is an education advocate and literacy coach for students of all ages. Rachel writes on a wide variety of topics, and she is devoted to creating high-quality content for clients in every industry.
Customer Ratings: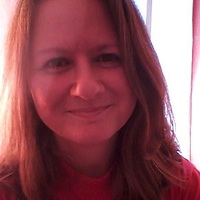 Vancouver, British Columbia, Canada •
Last online about 5 hours
Catherine Lovering is a freelance writer with bylines on Healthline, Interest.com, IvyExec.com, and Paste. Her areas of expertise include health, consumer information, personal finance, legal marketing, small business, individual and corporate taxation, insurance, Canadian tax law, Canadian consumer finance, digital marketing, content marketing, fitness, and public policy. She holds an LLB (JD) from the University of Victoria.
Customer Ratings:
How It Works
Join Scripted
Thousands of talented web page writers are available by joining Scripted. You get your first month free! Our powerful platform helps you put together a team of skilled web page writers.
Describe Your Web Page Copy Requirements
When you have an idea of what you'd like for your web pages, set up a project. Our platform offers a user-friendly experience that walks you through this process. You end up with a complete project description our writers use to bring your vision to life.
Invite-only Projects: As you develop relationships with web page writers, you can invite them to work on your project specifically. You end up with a hand-picked writer team that understands your business and delivers exceptional content.
Review Job Proposals for Web Page Copy
Web page copywriters will respond to your project request with their ideas. You can choose one or more of the proposals that fit your needs.
Receive the First Drafts of Your Web Pages
You get the first draft of your web page within a week. If it looks great, accept it immediately. If it needs some fine-tuning, request edits from the writer. Scripted's in-line review and approval platform guides you in offering quality feedback for your writers. You enjoy a collaborative process and have an open line of communication with your team.
100% Satisfaction Guarantee
If you don't love it, you don't pay for it. Period.
Buying Web Pages to Improve Your Brand
Knowing that you need high-quality copy on your web pages is one thing, but finding the time to put this content together is a different story. You have many duties on your plate already, so outsourcing is critical for your website copywriting needs.
Finding the right writer or team of writers for your web pages can be a frustrating experience if you choose the wrong writing service. You face the potential of flaky freelancers, poorly written web pages, and lots of time trying to screen talent.
Your marketing budget is precious and needs to go to the most effective tactics and strategies. With almost two billion websites online, you need a way to stand out in your market. When you buy web pages written by talented experts in your industry, you set your business up for sustainable long-term growth.
Whether you want to build brand awareness, keep visitors on your website longer, drive sales for your products or services, grow your email list, or improve your ranking in search engines, you need the best content you can get.
Hire Scripted Writers to Create Web Page Copy
You want to improve your web page content, but you need help with executing your content marketing strategy. Getting quality web page writers is the key, but you don't want to waste time and money on the wrong writers. Not only is this a waste of your marketing budget, but it also has a high opportunity cost. In a competitive market, poorly written web page copy can damage your brand and limit your potential for sales.
At Scripted, we have pre-screened thousands of web page writers for you already. Only two percent of applicants make it through our process, ensuring that you are satisfied with any Scripted writer you work with. Our web page writers have exceptional writing skills and a stellar understanding of content marketing strategies. Our all-in-one platform provides a seamless experience that eliminates the frustrations of buying web page content.
Join Scripted to check out our talent pool of web page writers, find great matches for your project, and get more out of your marketing budget.
Sign up for a free Scripted trial and start improving your web pages today!
Get Started
Try Scripted
Free

for a Month

Your first month is on us.