Buy Press Releases For Your Business
Buy press releases from highly-skilled writers in your industry with Scripted. 30 Day Free Trial. 100% Guaranteed Content.
Get Started
Why You Need to Consider Quality Press Releases
Looking to market your business? Press releases are a great way to achieve your short- and long-term goals. A high quality press release is a great way to get your message out to media outlets, social media, your preferred search engine, and other news outlets. When you distribute your press release, it targets journalists that can make a huge difference when it comes to page rankings, media coverage, and much more.
Here's another important point: there's a lot of bad content out there. That volume of low-quality copy provides you with an opportunity to become an authoritative leader in the industry you're looking to target (especially for small business owners). If you're looking to do this, you'll need to consistently post top-quality press release content for your audience.
One of the best, most effective, and most cost-affordable ways to build brand awareness while offering relevant content to your target audience is through press releases. When you write a press release and then distribute your press release to a wide audience, you can: - Drive traffic to your site and strengthen relationships with existing customers - Attract new customers and improve your page rankings - Increase leads and build authority in the industry - Improve SEO and build trust - Grow your email list with people that can become customers - Generate backlinks that grow the foundation of your site
With the right press releases and press release distribution service, you can stand out from the competition. To do that, however, you need content that speaks to your audience. Content needs to be relevant, engaging, and provide value to the reader. When you get a professional freelance writer to write a press release for you - that's when you get the type of content that converts.
How Do Press Releases Benefit Your Business?
Wondering how press releases benefit your business? Press releases can:
Building Authority
Building Trust
Improve SEO
Expand an email list
Increase brand awareness
Attract influencers
Increase conversions
Generate backlinks
Increase engagement
Browse Top Press Release Writers
Search top press release writers to write high-quality press release for your business. As a Scripted member, you will be able to reach out to writers directly, negotiate price, and start short or long-term assignments with ease.
Join Scripted
Describe Your Content Writing Needs
Find Your Freelance Writer
Receive First Draft
Scripted's SmartMatch technology makes it easier than ever to get started immediately with an experienced freelance writer in your industry.
We categorize our freelance writers by industry expertise, skillset, and level of experience. This allows our SmartMatch system to place your business with the perfect freelancers for any of your various content creation needs.
No more posting to job boards, sifting through countless resumes, writing samples, and bids to find a reliable, full-time writer who can handle your website copy, blog posts, newsletters, and sales material. Instead, Scripted SmartMatch does the vetting of copywriters for you and allows you to order content immediately from the best writer, all within your pricing budget.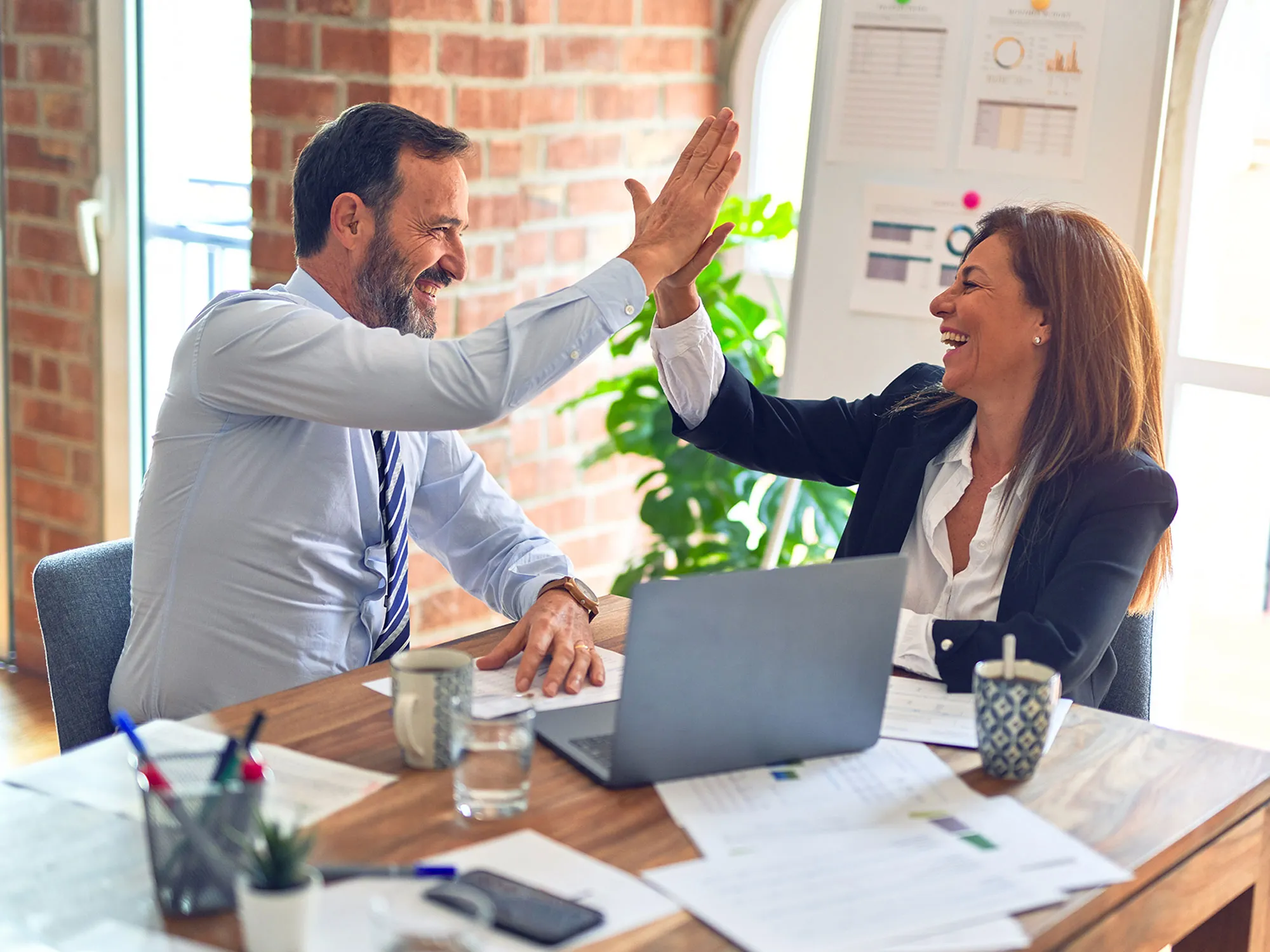 100% Satisfaction Guarantee
If you don't love it, you don't pay for it. Period.
Buying Press Releases to Boost Efficiency
Not all content is equal. Whether you're developing or reworking your content marketing strategy, press releases need to be on your radar. According to a Cision study and PR Week article, "63% of 1,355 global respondents said they prefer news announcements and press releases more than other forms of content," and "forty-four percent said they trust press releases more than any other type of brand-related content."
Distributing press releases is both highly effective and affordable. By consistently posting and distributing press releases, you can shape your brand, grow your audience, boost leads, and do much more. As Dan Schawbel said, Founder of Millennial Branding, "When you brand yourself properly, the competition becomes irrelevant" — and press releases are the perfect medium to do so. The only issue is, writing a press release is extremely time-consuming. So it's beneficial to outsource this ongoing task - once you partner with the right press release writers (like the ones at Scripted), you will receive an attractive ROI.
If you have been considering content writing services, it's important to understand how these services can benefit your brand and bottom line. However, just as not all content is the same, not all writing services are either. It is vital that you partner with a writing team that is skilled and experienced — or else you risk wasting precious marketing dollars.
Quality content must convert. Meaning, it needs to rank well on Google, increase social media engagement, enhance brand awareness, and more. High-quality content will essentially help you achieve your marketing goals, which is why you need to invest in expert press release writers. Quit settling for less-than-great writers who create mediocre content or free press release templates. You're wasting your money, and time is ticking away. The sooner you begin working with quality writers who consistently produce quality content when you buy press releases, the sooner you will achieve sustained growth.
Whether your goal is to widen your audience, attract new customers, increase leads, boost sales, or drive traffic, quality press releases can help you achieve all of these goals and more. It's time to invest in the type of writers who will help drive your marketing strategy, consistently producing the type of content that your audience trusts and values.
Hire Scripted Writers to Create Press Release Content
So, you know that you want to up your game and buy press releases. However, you don't know how to execute your latest strategy. Outsourcing this task is the way to go, but only if you invest in the right press release writers.
At Scripted, we have done all of the "heavy lifting" for you by sourcing the best press release writers out there. We only accept 2 percent of applicants; this helps us ensure the highest quality content writers across varying industries and niches. Our talent pool not only showcases strong writing skills but also has a firm grasp on marketing strategies and techniques, allowing you to optimize the content you publish on behalf of your brand.
Scripted's all-in-one-platform will allow you to hire content writers with ease, work with writers one-on-one within the platform itself, provide feedback, and more. It truly is a seamless experience that will allow you to buy press releases with minimal effort. To get started, become a Scripted member, browse our talented pool of writers, hire those who are the perfect fit, and put your marketing dollars to good use.
Ready to get started? Hiring press release writers you can count on has never been easier. We're here to help you every step of the way, supporting you and your business goals. Access Scripted's free trial to optimize your content marketing budget today!