Buy Editings For Your Business
Get Started
Why You Need To Consider Editing
When you send your words out into the world, whether it's blog posts, video scripts, or social media posts, that content must be perfect. Statements must be factual. There's a lot that goes into content marketing, and making sure your content is polished is something you can't compromise on.
Writers aren't always happy working with editors – that's because they view their projects as their creative "babies." Writers sometimes view the editing process as damaging to their creative process. And maybe it is – but this is not a bad thing.
In fact, an editor's role is one in which they're supposed to tear apart the meat of a piece to get to the bones of it – to make sure the writer is conveying the message they were hired to create.
The bottom line is this: Having a skilled editor review projects before they get to publication offers several benefits for your brand.
How Does Editings Benefit Your Business?
Having a highly-skilled editor review your content before it's published:
Helps your readers get the right message
Ensures your content is polished
Establishes and improves your brand authority
Ensures all links are appropriate and that they return the intended page
Guarantees brand voice consistency
Establishes credibility
Ensures the writer followed content marketing best practicesCan generate more leads
Can generate more leads
Can increase organic traffic with optimization
Scripted Also Offers These Great Products
Browse Editors
Scripted has a stable of well-vetted, professional writers who double as content editors. Only the best of Scripted's writers get an invitation to become an editor. Take a look at some of our best editors:


Lee Barbour is a seasoned content writer with a Master's degree from Sarah Lawrence College. She writes across a variety of industries, including travel, technology, digital marketing, healthcare, business, and real estate. She has collaborated on award-winning campaigns for both startups and Fortune 500 companies, and her work has led her to jobs in Chicago, San Francisco, Las Vegas, Cyprus, Japan and New York City. She has over 15 years of experience in client communication and wordsmithing.
Hire Lee B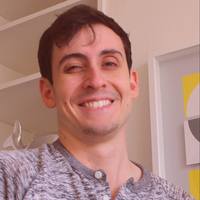 I'm a programmer and writer; I've worked as a software developer at MIT, I have a BA in history from Yale, and I'm currently a graduate student in computer science at UT Austin. When I write I generally combine these interests by focusing on software, technology, business, and financial writing.
Hire David T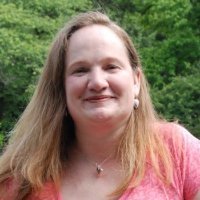 Rachel Roderick has worked in the field of Human Resources for 20 years. She has a Master's degree in Human Resources and Labor Relations, and she is an education advocate and literacy coach for students of all ages. Rachel writes on a wide variety of topics, and she is devoted to creating high-quality content for clients in every industry.
Hire Rachel R
Renee A Butler is a finance writer whose writing has appeared in numerous outlets related to finance and investing, from TheStreet to SCORE. She has an MBA from Exeter, degrees in psychology, and over 15 years of experience working with hedge funds and startups. Her work is centered on technology, consumer trends, and investing strategies.
Hire Renee B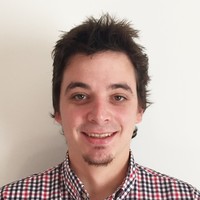 A freelance writer since 2010, Nick has experience and expertise across a range of topics, having written everything from travel guides and how-to articles to clothing descriptions and personal finance pieces. Possessing an incredible ability to understand client needs and connect the dots, Nick is able to deliver content that meets expectations and offers solid return on investment. A lifelong writer and reader, Nick honed his craft at Boston College, where he majored in English Literature. Outside of writing, Nick enjoys an afternoon cup of tea, traveling the world, playing the stock market, and watching NBA basketball.
Hire Nick C
How It Works
Join Scripted
Describe Your Content Writing Needs
Find Your Freelance Writer
Receive First Draft
Buy Editing Services to Boost Conversion Rates
If you don't currently have an editor for your content, it's probably not quite as effective as you'd like. You most likely experience quality and consistency issues. A lot of companies struggle to stay customer-focused – you've got a lot on your plate!
Without a great editor, you could be just cranking out content that's not appealing to your audience. No one reads it, and therefore, it does nothing for your bottom line.
Supercharge your content marketing with the excellent editors at Scripted. Start your 30-day free trial today.
Hire Scripted Editors to Polish Your Content
You need perfect content. But you also know it takes time to make that happen – and you don't have that kind of time when you're running a successful brand. Working with a trusted platform that can effectively manage your content marketing is a must.
Now's the time to make the choice for better content. Our dedicated account managers are happy to help you navigate the platform and create a team of writers and editors. With a free trial of Scripted, you'll be on your way to cultivating an incredible audience relationship.
Get Started