Buy Whitepapers For Your Business
A well-researched whitepaper can establish your business as an authority in your industry.
Get Started
Every Business Needs Great Content
Why Create Whitepapers For Your Business?
Whitepapers differ from other forms of content because they focus on logical arguments and facts to help build a case that's favorable to the publishing business. These documents are "deep dive" publications used by businesses to communicate research findings. They can also be used to communicate a brand's philosophy or ability to solve a specific problem — indirectly "selling" their product or service.
Whitepapers are highly influential, offering your business the opportunity to generate leads, educate your audience, grow email lists, and drive sales. This authoritative, in-depth document typically covers a specific topic, acting as a powerful asset for your brand.
Although business-to-consumer (B2C) whitepapers exist, business-to-business (B2B) whitepapers are far more common. Target audiences include channel partners, journalists, prospective customers, investors, analysts, or any other stakeholder. Most often, B2B whitepapers argue that a specific product, technology, or mythology is the superior choice when aiming to solve a particular problem. This report shows that over 70% of B2B buyers use whitepapers to research purchasing decisions.
The goal is to present a problem, as well as a solution. This can help you promote your product or service without coming across in a pushy, "salesy" manner.
How Does Whitepapers Benefit Your Business?
Here's how whitepapers can support the success and growth of your brand:
Generate leads
Create thought leadership
Help you build your subscriber list
Position your brand as an expert
Build Trust
Improve SEO
Increase Conversions
Increase Engagement
Drive Sales
Scripted Also Offers These Great Products
Does Your Company Need a Whitepaper?
Several studies by the Content Marketing Institute have found that whitepapers continue to be in the top five strategies for marketing, with 61% of B2B businesses already using whitepapers.
Whether you are in finance or IT, whitepapers benefit a wide range of industries. If you focus on B2B sales, consider the value of whitepapers, especially if you are:
Selling something new and innovative — When you sell something brand new, it's difficult to research it. When there aren't any websites or forums for buyers to visit, the value of a whitepaper significantly increases.
Selling something complex — If what you sell is complex, buyers may need help to understand it. Again, this is the perfect opportunity to publish a whitepaper
Selling something expensive — When something costs a lot, it is a big decision to purchase it. A whitepaper can provide all the answers upper management needs to make a more informed decision
Whether you sell a product, service, methodology, or technology, a well-written whitepaper will help you describe whatever it is you offer. Aim to answer the following question, how do the features/benefits you offer solve an existing problem better than anything else?
Whitepaper Best Practices
Writing a whitepaper can be a challenging task, which is why it's important to have a plan. High-level pieces, including whitepapers, demand much more than your run-of-the-mill execution. They require accurate research and strong writing skills. Both of which take a significant amount of time.
Follow these best practices to ensure a successful whitepaper campaign.
Focus on one detailed subject, speaking as an expert to a narrow, often scholarly audience.
Consider who you're speaking to. Have you created buyer personas? Make sure your whitepaper addresses the problems this audience faces. Speak to them in terms of what they want to know.
Pay attention to the design and tone of your whitepaper. It's important to remain professional and authoritative but not dry and uninteresting. The tone of your whitepaper should be more formal than a blog.
Back up key points with data and stats. A whitepaper is not a place for opinions. Claims need to be verified and backed by factual information.
Never directly mention your products or services. The purpose of a whitepaper is to help and inform your audience, not sell.
Source a professional writer to create your whitepaper. Quality, compelling content is imperative to the success of your whitepaper campaign.
Be mindful of length. Although there is no set word count, a whitepaper should be fairly substantial (6-8 pages or more).
To get started, create an outline. This will help you better communicate your needs to a professional writer. Start by framing your whitepaper outline with a unique perspective in mind. Remember, education is the principal reason you're developing this type of content. Provide information that your audience cannot find elsewhere. Meaning, don't create a whitepaper that is simple and basic. Approach your topic of choice from a viewpoint that is fresh and insightful.
Browse Top Whitepaper Writers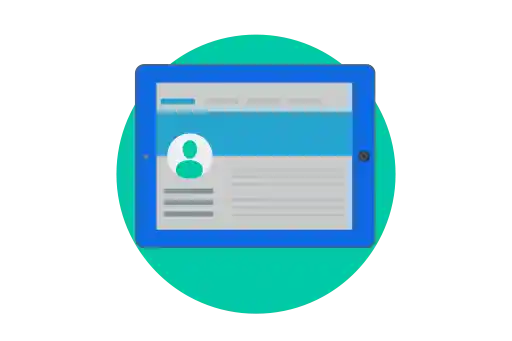 Start browsing the top whitepaper writers to take advantage of this powerful marketing tool. Communicate and receive content on Scripted's all-in-one platform, enjoying a seamless process.


How It Works
Join Scripted
Describe Your Content Writing Needs
Find Your Freelance Writer
Receive First Draft
Buy Whitepapers to Boost Conversion Rates
As much as you invest in marketing, the reality is, very few people will ever make a purchase the first time they visit your website. Buyers spend time comparing their options, which is why the average conversion rate across industries for first-time website visitors is between 2-3 percent. Luckily, both whitepapers and ebooks can help encourage higher conversion rates.
Creating a high-quality whitepaper is an excellent return on your investment, being both highly effective and affordable. All it takes is one highly valuable document to grow your audience and bring purposeful attention to your brand
To create a quality whitepaper, you will need to invest a significant amount of time. That is why it's important to outsource this task to a professional writer — someone who can create a whitepaper that converts while saving you time, and in the long run, money.
Hire Scripted Writers to Create Whitepapers
Once you become a Scripted member, you can obtain all the content you need to grow your business. Since whitepapers are only one piece of the puzzle, you will also be able to gain access to other types of content, ranging from blog posts and newsletters to press releases and case studies. Build a writing team that is available when you need them!
Browse writers based on your industry, building a team that understands your niche and target audience.
Ready to get started? Become a member today!
Get Started