Hire
Cannabis

Writers Now!
Get Started
Frequently Asked Questions About Hiring Writers
The cost to hire a cannabis writer will depend on numerous variables, including the type of content you seek, the level of expertise required, and the overall scope of work. For example, if you require a writer with a medical background, they will likely charge a higher rate than someone creating a quick blog post that does not require as much specialized knowledge and research. On average, expect to pay anywhere between $0.05 to $0.10 per word. Some writers with more experience and specialized knowledge may charge up to $0.50+ per word.
Hiring a cannabis writer can be a seamless process if you know where to look. Although it may seem overwhelming at first, finding the right fit does not need to be a time-consuming challenge. When you partner with a content marketing agency, they will often do the ""heavy lifting"" for you. For example, Scripted only accepts the top two percent of their applicants. This means that the talent pool you have to pick from is already the best of the best. Create an assignment brief and then prospective writers will submit proposals. Hire the writer(s) who best fit the bill.
The cannabis industry continues to grow, drawing the attention of millions around the world. To solidify your place as a leader in this industry, your content will need to stand out. When looking for a professional cannabis writer to join your team, you'll want to hire someone who can bring something of value to your audience. That means a writer who can create content that is informative, engaging, and unique. Someone with a background in marketing is also a bonus, as they will be able to help you implement key strategies, including your approach to SEO.
Cannabis is currently a hot topic across the globe. Readers are seeking advice on everything from health-related topics to topics on justice, cannabis products to their impact on the economy. There is an immense opportunity in this space, which is why you'll want to position yourself as a leader. Experienced cannabis writers will already possess the strong writing skills required to cover a wide range of topics. As you work with writers you trust, they will offer their insight and creativity, helping you develop unique topics that appeal to your audience.
When you hire a professional cannabis writer, the benefits are far-reaching. This is a space that requires an expert voice, especially if you're making any claims. A professional cannabis writer will know how to navigate this industry in terms of the advice and information they provide. The more quality content you offer your audience, the more likely it is that they will return to your site. As you increase traffic and grow your audience, you will boost your ranking and drive associated conversions rates.
Find Your Perfect Cannabis Writers
Search top cannabis writers to write high-quality content for the cannabis industry. As a Scripted member you will be able to reach out to them directly, negotiate price, and start short or long-term assignments with ease.
I am an experienced journalist who has transitioned from nearly a decade in TV news to creating content, including blog posts, press releases, and other communication materials for a wide range of clients. I have experience writing blogs, articles, and press releases for several industries, including, but not limited to, health and wellness, beauty, law, and politics.
Hire Alexandra C
Melissa Jenkins is a freelance writer and business consultant with expertise in healthcare management, small business accounting and marketing, innovative technologies, and emerging industries. A non-profit professional with more than a decade of experience in the areas of community healthcare and affordable housing, she has a strong background in legal research, finance, policy development, and implementation of compliance programs. She also communicates through graphics and photography.
Hire Melissa J
Stop banging your head! Michelle loves creating *Platinum Level* content that gets results (and rids you of headaches)!!! Michelle is an entrepreneur w/ 20+ years as a writer, designer and marketing guru plus a background in education, medicine and the environment. As a Ph.D. candidate, she's researches biomimicry and has an MS in marcom, an MPhil in management-finance and a BA in premed biology. When not writing, you'll find her motorcycling, belly dancing and roller derbying. Read more here: https://www.scripted.com/content-marketing/writer-spotlight-michelle-h
Hire Michelle H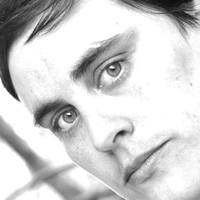 I'm a Canadian expat living in Guatemala and I've been writing ebooks and articles, as well as website copy, for the past decade. My areas of interest include travel, food, parenting and business, but I'm always open to work on new topics. My research skills are excellent, so let me know what you're working on!
Hire Genesis D
I'm a professional freelance writer living in Tampa, FL. I've been freelancing full-time since 2012, maintaining key relationships with my clients through always aiming to exceed their expectations. I have an MFA in Creative Writing with a concentration in screenplay writing from National University, as well as a Bachelor of Arts in Writing. I love writing about a wide range of topics including movies, technology, food and business marketing.
Hire Melanie G
Becky is a full-time, New York-based content specialist with experience writing search-optimized content for blogs and websites. (She also writes for print!). After graduating from Yale University, she spent nearly a decade working in the arts and publishing industries in NYC before deciding to give up all her belongings to write and travel the world. Becky currently creates content for Duarte, an agency that helps companies tell better brand stories. and her own company, Bespectacled Editor.
Hire Becky B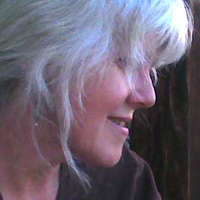 Carla Jean McKinney is a freelance writer and digital artist who writes long articles and whitepapers on artificial intelligence and robotics, SaaS for biopharma and medicine, and digital innovation in healthcare and the life sciences. A longtime college writing instructor with a background in journalism and degrees in literature and linguistics, she helps brands and businesses build authority as thought leaders in scientific and technical fields. Carla has certificates in digital design and illustration, and she also produces ebooks and other visual content. She lives and works in the bo...
Hire Carla M
I am an experienced freelance writer with a rich background in teaching, ad creation, and healthcare publications. I have served as an editor of the historic Monroe County Appeal newspaper, been a contributing editor to Maine St. Magazine, and written articles for numerous websites, including Doctor Wise and 50plus-lifestyle.com. My specialties include legal issues, health care, insurance, 50-plus lifestyle concerns, and cybersecurity. Humor is important to me, and I can write satirically as well as seriously. I earned my MFA in creative writing from Spalding University and my MA and BA in...
Hire Beth W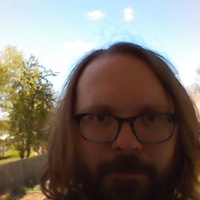 With more than two decades of writing and optimization experience, I know how to keep readers engaged, mimic brand voices, and get first-page rankings on search engine results. I have written for companies in diverse industries, including emerging technologies, wellness, consumer apps, enterprise software, UI/UX, outsourcing, and education.
Hire Matthew T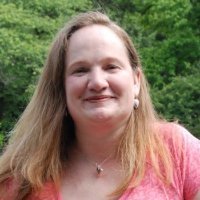 Rachel Roderick has worked in the field of Human Resources for 20 years. She has a Master's degree in Human Resources and Labor Relations, and she is an education advocate and literacy coach for students of all ages. Rachel writes on a wide variety of topics, and she is devoted to creating high-quality content for clients in every industry.
Hire Rachel R
The Importance of Hiring a Cannabis Writer
The cannabis industry changes quickly, so it's vital to hire a cannabis writer who stays current with evolving laws and shifting regulations.
As more states adopt medical and recreational cannabis, the landscape becomes even more complicated. Without an experienced cannabis writer, you could spread inaccurate information through your website, blog posts, emails, newsletters, or social media content.
Why Hire a Cannabis Writer?
States started decriminalizing cannabis possession in the early 1970s. The current wave of cannabis's legislation, however, started in the 2000s, when cities and states began decriminalizing and legalizing marijuana.
Today, the United States and many other countries have a tapestry of laws that vary from place to place. Keeping up with the changes at the state and federal levels requires a lot of time and effort. A handful of writers have found their niche publishing content about cannabis, cannabis laws, cannabis culture, and topics connected to marijuana and hemp.
The average person doesn't have a clear understanding of cannabis legality or the cannabis industry. A writer with experience researching and publishing about these topics, however, can give you persuasive content that will help solidify your brand as an authority.
The Benefits of Hiring a Cannabis Freelance Writer
Hiring a cannabis freelance writer gives you several benefits. Many companies and websites hire freelancers with cannabis writing experience because they want to publish blog and social media content without hiring a full-time staff writer.
Other ways you can benefit from hiring a cannabis freelance writer include:
Targeted messaging that influences your audience.

Straightforward information that educates your readers.

Optimized content that uses keywords to boost search engine rankings.

Insightful posts that your readers will want to share with other people.

Publishing about cannabis nutritional supplements while avoiding regulatory guardrails.

Avoiding the process of finding and hiring a staff writer.
When you hire an experienced cannabis writer, you position yourself as an expert in a rapidly growing industry that confuses a lot of people.
Finding a Cannabis Writer on Scripted
Scripted makes it easy for you to find the right cannabis writer for your brand. You can search for writers with experience writing about:
Cannabis legislation.

Cannabis products.

Medical cannabis.

The effects of common cannabis compounds.

THC and CBD research.

Trends in the cannabis industry.
Once you find a few writers with experience writing about cannabis, you can read their writing samples to decide which ones appeal to you. You may find some of the cannabis writers fit your brand's voice better than others.
Finally, you can use Scripted to request pitches from cannabis writers. Instead of spending time generating your own ideas, you can ask expert writers to contribute. You get to look at their outlines, summaries, and prices. Feel free to invite as many Scripted freelance writers as you like. You can even save your favorites and invite them to send more pitches in the future.
Whether you want to publish content that attracts cannabis consumers or gets investors interested in your company, hiring an experienced cannabis freelance writer on Scripted will make it easier and faster to reach your goals.
Scripted has been a tremendous partner and value add for our business in helping us craft insider descriptions of cities and neighborhoods.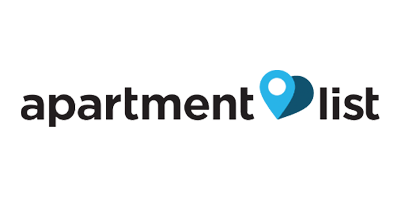 Scripted has been a wonderful resource for original content across many topics. They are effective at pitching new ideas or taking raw thoughts and building them into well crafted masterpieces of content.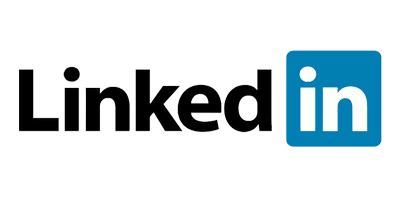 We would've had to hire about five full-time writers to get the amount of content that we're currently getting from our partnership with Scripted," said Kelly. "It just makes total sense.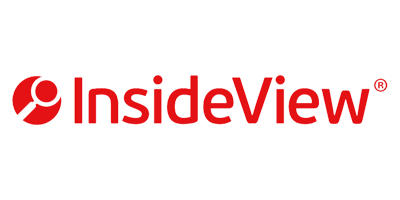 We've been working with Scripted on about four blogs per month for the past 12 months. As the writers and Scripted have become familiar with the brand and the way we work, they have been a great partner and delivered fantastic content which we publish monthly on our platforms.

One of the most beneficial parts of the platform is how the content reviewing system works. We love the ways in which writers of different levels can be selected and the excellent customer support Scripted offers. We hope to continue this relationship well into the year.

The adidas blog has seen growth month over month. We get some great comments on social as well.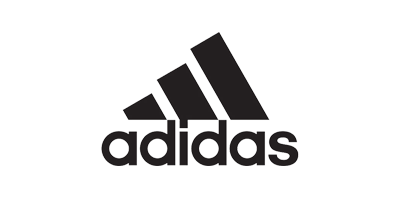 The biggest benefits of moving to Scripted have been improvements in the quality of writing, access to subject matter experts, and the ability to quickly complete large volumes of writing simultaneously.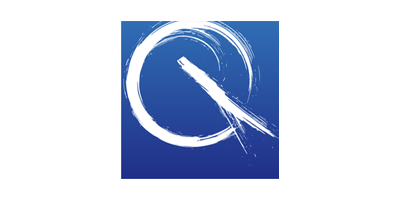 As an agency, we manage our own blog plus several client blogs. That means we always have a lot of posts in the works. Scripted helps us to make sure we deliver quality writing on time.
‍
We've been using Scripted for about eight months. The implementation of the agency dashboard lets us organize and manage projects by client, which is a huge help when you're dealing with a large volume of posts for a wide variety of clients. We can also restrict access to just the people who need access to each project. This helps keep inboxes less cluttered and more focused on what's important. The agency dashboard also allows us to favorite writers whose voice matches a particular client's brand, a big help when identifying the right writer for the job.
‍
In the past, we produced content either in-house or with freelance writers. Scripted has been much more reliable, and the writing quality on Scripted has been consistently strong.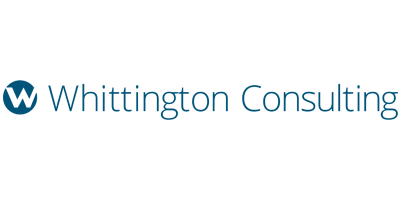 Using Scripted allows us to increase the frequency of our posts, and it's also a great forcing mechanism to plan in advance and pull together the topics and assignments for the upcoming month as well. It's a good forcing function as well just to make sure we're looking in advance at upcoming holidays or upcoming change.
‍
I think the quality is excellent. I was incredibly impressed. I thought that the writers found the fun voice, and I think there was a consistency across all the blog posts.


I was particularly overwhelmed with a lot of work here at Eventbrite, so I didn't have a ton of time. It took very little effort on my end to work with Scripted and their account management service. My account manager Tasia Potasinski made it really easy and straightforward for me -- using Scripted definitely saved me time and energy.
‍
After receiving the final drafts, I didn't have to do much editing. It took me no more than 10 or 15 minutes of reading through the white papers to just make sure everything was accurate. I think the quality of the content was strong and I felt like each writer did a fair amount of additional research. They really took the time to understand the topic and the context within the topic.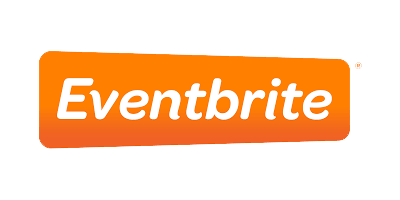 Prior to using Scripted we relied heavily on in-house marketing teams to create content. We're into our second year working with Scripted, and over those two years we've increased our content capabilities greatly - easily doubled the content and ideas in the last year.
‍
We use Scripted as an extension of our team and use the various services Scripted provides to supplement our research. Just getting a different perspective on an issue can help jumpstart an idea.The biggest benefit of Scripted is having access to a whole group of writers who offer a different perspective that makes our topics and ideas much greater in writing.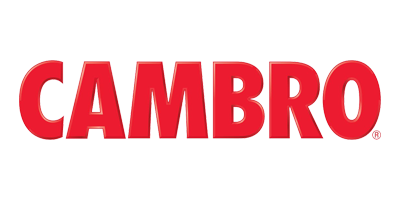 What Kind of Cannabis Content Can You Order?