Hire
Accounting & Finance

Writers Now!
Get Started
Frequently Asked Questions About Hiring Writers
The cost to hire an accounting and finance writer will significantly vary depending on what it is you aim to achieve. Regardless of the type of content you wish to create, each piece should be credible and valuable. This will allow you to build trust among your audience. To achieve this, you'll need to invest in a quality accounting and finance writer. On average, this will cost you around $0.10 per word. Although rates will vary, you will get what you pay for. It's best to spend a little more on a writer that delivers excellent content than waste money on mediocre content that doesn't convert.
Hiring an accounting and finance writer may seem like a daunting task, especially when you're in need of someone with specific experience. However, this process can be fairly straightforward. All you need to do is partner with a content marketing agency — one that is reputable and reliable. For example, Scripted offers a large pool of expert writers who showcase a high proficiency in writing. When you have access to a pool of professionals, you do not need to worry about wasting your time or money. Within a few simple steps, you can hire the writer(s) who best suit your needs.
Writing is a skill, and in order to communicate effectively with your audience, you'll want to invest in an expert accounting and finance writer. In that sense, strong writing skills are the most important. However, it's also highly beneficial if writers are able to apply general accounting principles. That way, they can connect with your audience in a way that is meaningful and authentic.
Of course, the most critical characteristics will relate to writing skills. For example, the account and finance writer your hire should be able to create content that is polished and error-free. Content should be clear, concise, and accurate. In addition, the writer you hire should be aware of your audience, creating content that is specifically tailored to your readers.
If your goal is to continuously produce content, supporting the ongoing growth of your company and brand, then it's beneficial to partner with freelance accounting and finance writers you can rely on. When you obtain your content from an all-in-one platform like Scripted, it's easy to rehire your favorite writers.
Find Your Perfect Accounting & Finance Writers
Search top accounting & finance writers to write high-quality content for the accounting & finance industry. As a Scripted member you will be able to reach out to them directly, negotiate price, and start short or long-term assignments with ease.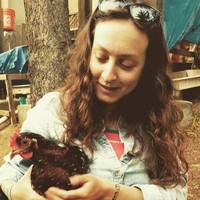 I'm a freelance writer who has been working in the field of content creation and digital marketing for more than five years. My favorite topics to write about include technology, marketing, health, fitness and nutrition, though as a professional content provider and ghost writer, I can easily write about pretty much anything! I am great at providing a tone that is appropriate for the job and enjoy learning about a variety of subjects through my writing work. In addition to blog posts, I enjoy writing product descriptions and neighborhood or city descriptions for real estate and other regional industries. In my personal life I am a powerlifter and a vegan, and anytime I get the chance to write about those topics is awesome! I'm currently working on a certificate in technical writing through Berkeley Extension.
Hire Dayva S
I love words. I love the power of them and how they teach, communicate, empathize, motivate, invite, excite, inspire, and help us accomplish great things. Allow me to do all of this for you and your message through the power of content.
Hire Elizabeth B
Mabh is an experienced professional copywriter and copyeditor with clients all around the world. As well as being a published author and regular columnist for various magazines, she writes SEO-focused copy for websites, blogs, and e-zines across a variety of industries. Her primary focus is health and nutrition, with expertise in fitness, supplements, complementary therapies, and a range of medical conditions. She's also up to date with digital transformation, data management, and data analytics, helping a number of thriving companies in this area engage their customers and clients with easy to read yet informative content. See Mabh's industries list for a full range of areas she has had success in, and her "Recent Writing Samples" for an idea of the quality you'll get when you hire Mabh.
Hire Mabh S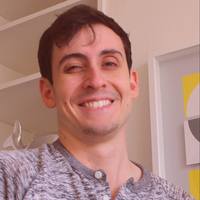 I'm a programmer and writer; I've worked as a software developer at MIT, I have a BA in history from Yale, and I'm currently a graduate student in computer science at UT Austin. When I write I generally combine these interests by focusing on software, technology, business, and financial writing.
Hire David T
I hold a BA degree in Social Studies Education and recently retired from my teaching career. Before that, I worked for approximately 20 years as a registered nurse. During my spare time, I ran my own cottage business, marketing my own custom designed jewelry. My life experiences have taught me quite a bit about myriad topics. I am now embarked on a freelance writing career. I have been ghostwriting for various clients since March 2015. I can write on just about any subject, from whatever point of view the client desires - from glowing recommendation to scathing rebuke. I am a writer; I write. That is what I do. I am very good at researching and can glean information on nearly any subject, take that information and formulate a cohesive article tailored to my client's specifications. I am a freelance writer: I write. That's what I do.
Hire Bobbie B
Nishad Jiwa has over 15 years of web content and article writing experience. His work is proudly displayed on several websites and interactive forums. He has written for a number of publications including Urban Beat, the Houston Chronicle, and online sports media outlets. From automotive and health to finance and telecommunications, he has facilitated a wide array of industries with a diverse writing style. Nishad is currently a member of SIGGRAPH, and has extensive knowledge in commercial and creative writing.
Hire Nishad J
As a business writer, feature writer, music/theater critic, columnist and blogger, for more than two decades Keely Brown has been a regular contributor to nationally-known newspapers and websites. Keely is the recipient of a Colorado Press Association Award for feature writing, and a Best of Atlanta award for her daily radio show. Keely is also a career musician, and has toured throughout the US and Europe, performing for dignitaries such as the Queen of England. As a singer, she has been profiled on CNN, National Public Radio and BBC Radio/Television.
Hire Keely B
Melissa Jenkins is a freelance writer and business consultant with expertise in healthcare management, small business accounting and marketing, innovative technologies, and emerging industries. A non-profit professional with more than a decade of experience in the areas of community healthcare and affordable housing, she has a strong background in legal research, finance, policy development, and implementation of compliance programs. She also communicates through graphics and photography.
Hire Melissa J
Krista graduated from the University of Guelph where she studied psychology and neuroscience. Still active in her research, she now focuses on all aspects of health — both mental and physical. Based on her strong research skills, she is confident in a wide range of topics. Her specialties are health, nutrition, neuroscience, and business. She also owns a small business, which is most certainly her creative outlet!
Hire Krista H
I am an experienced freelance writer with a rich background in teaching, ad creation, and healthcare publications. I have served as an editor of the historic Monroe County Appeal newspaper, been a contributing editor to Maine St. Magazine, and written articles for numerous websites, including Doctor Wise and 50plus-lifestyle.com. My specialties include legal issues, health care, insurance, 50-plus lifestyle concerns, and cybersecurity. Humor is important to me, and I can write satirically as well as seriously. I earned my MFA in creative writing from Spalding University and my MA and BA in English from Truman University.
Hire Beth W
The Importance of Hiring a Professional Writer for Accounting Topics
Accounting covers many different areas, including management accounts, filing taxes, preparing business plans, business consultancy, and personal financial services. Whether you need a quick blog post on tax topics or a long-form white paper describing the latest FASB requirements, a professional accounting writer can help.
Why should you hire an accounting writer?
There are many reasons to hire a professional writer for all your content needs, but it's especially important when you're discussing accounting topics.
If you're unfamiliar with accounting yourself, a professional accounting writer can bring a level of expertise to your projects that you won't find with a general content writer.
Even CPAs can benefit from a professional writer, however. With a professional writer, you can focus on what you do best: helping your clients. Let the writer focus on the content, knowing you can trust their accounting knowledge to get the job done right.
What are the benefits of hiring an accounting freelance writer?
Freelance writers who specialize in accounting topics can offer a unique blend of talents that are unmatched elsewhere. These include:
SEO: Search engine optimization is an important aspect of quality writing that ensures search engines can find your content and push it to the top of search results. This drives traffic to your site, leading to more clients and higher revenue.
Professionalism: While some freelance writers write whatever content comes their way, others are experts in a specific niche. Accounting writers are the latter, so you can be sure that they'll deliver content that's accurate and on time.
Website Trust: A professional service needs to have a certain amount of trust and rapport with its clients. By hiring expert accounting writers, your content will be more appealing to your readers. They'll learn to trust what you say and be more likely to hire your service in the future.
Conversion Rate: The conversion rate is the number of readers who eventually enlist your services or purchase a product from your site. This is the primary goal of quality content. To achieve this goal, you'll need a high-quality accounting writer.
How to Find an Accounting Writer on Scripted
Scripted is a one-stop-shop for all of your professional writing needs. We have only the best writers within a variety of niches and the highest level of quality and expertise.
You can start a project and have numerous job proposals within a short timeframe.
Or, if you prefer, you can browse our writer database for those who specialize in accounting topics. From there, you can view various writing samples to choose the perfect writers for your project. Then you can invite those writers to propose to your projects directly.
Once you've found a writer (or writers) you love, simply add them to your 'Favorites' list for quick access later.
Best of all, there's no hassle dealing with writer communication, requesting revisions, or payment processing. Our platform does everything for you.
If you have any questions about getting started, our team is happy to help.
Scripted has been a tremendous partner and value add for our business in helping us craft insider descriptions of cities and neighborhoods.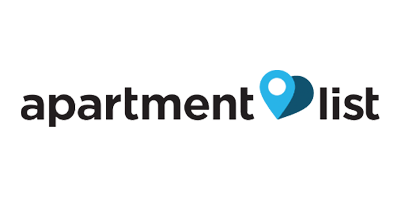 Scripted has been a wonderful resource for original content across many topics. They are effective at pitching new ideas or taking raw thoughts and building them into well crafted masterpieces of content.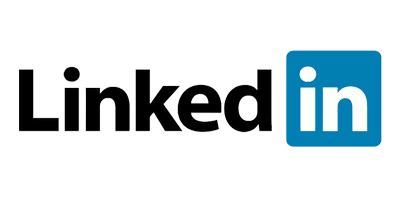 We would've had to hire about five full-time writers to get the amount of content that we're currently getting from our partnership with Scripted," said Kelly. "It just makes total sense.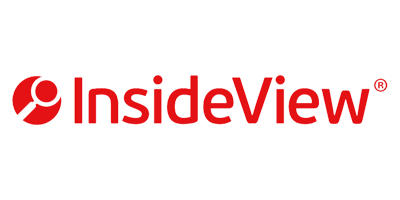 We've been working with Scripted on about four blogs per month for the past 12 months. As the writers and Scripted have become familiar with the brand and the way we work, they have been a great partner and delivered fantastic content which we publish monthly on our platforms.

One of the most beneficial parts of the platform is how the content reviewing system works. We love the ways in which writers of different levels can be selected and the excellent customer support Scripted offers. We hope to continue this relationship well into the year.

The adidas blog has seen growth month over month. We get some great comments on social as well.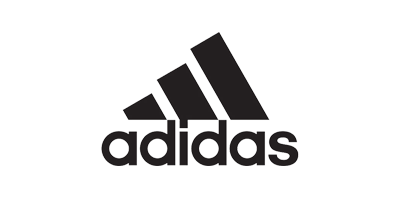 The biggest benefits of moving to Scripted have been improvements in the quality of writing, access to subject matter experts, and the ability to quickly complete large volumes of writing simultaneously.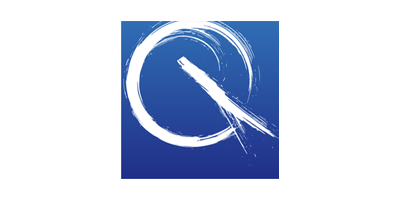 As an agency, we manage our own blog plus several client blogs. That means we always have a lot of posts in the works. Scripted helps us to make sure we deliver quality writing on time.
‍
We've been using Scripted for about eight months. The implementation of the agency dashboard lets us organize and manage projects by client, which is a huge help when you're dealing with a large volume of posts for a wide variety of clients. We can also restrict access to just the people who need access to each project. This helps keep inboxes less cluttered and more focused on what's important. The agency dashboard also allows us to favorite writers whose voice matches a particular client's brand, a big help when identifying the right writer for the job.
‍
In the past, we produced content either in-house or with freelance writers. Scripted has been much more reliable, and the writing quality on Scripted has been consistently strong.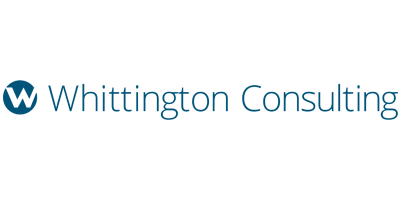 Using Scripted allows us to increase the frequency of our posts, and it's also a great forcing mechanism to plan in advance and pull together the topics and assignments for the upcoming month as well. It's a good forcing function as well just to make sure we're looking in advance at upcoming holidays or upcoming change.
‍
I think the quality is excellent. I was incredibly impressed. I thought that the writers found the fun voice, and I think there was a consistency across all the blog posts.


I was particularly overwhelmed with a lot of work here at Eventbrite, so I didn't have a ton of time. It took very little effort on my end to work with Scripted and their account management service. My account manager Tasia Potasinski made it really easy and straightforward for me -- using Scripted definitely saved me time and energy.
‍
After receiving the final drafts, I didn't have to do much editing. It took me no more than 10 or 15 minutes of reading through the white papers to just make sure everything was accurate. I think the quality of the content was strong and I felt like each writer did a fair amount of additional research. They really took the time to understand the topic and the context within the topic.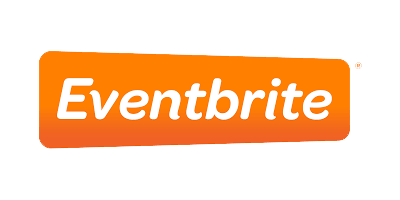 Prior to using Scripted we relied heavily on in-house marketing teams to create content. We're into our second year working with Scripted, and over those two years we've increased our content capabilities greatly - easily doubled the content and ideas in the last year.
‍
We use Scripted as an extension of our team and use the various services Scripted provides to supplement our research. Just getting a different perspective on an issue can help jumpstart an idea.The biggest benefit of Scripted is having access to a whole group of writers who offer a different perspective that makes our topics and ideas much greater in writing.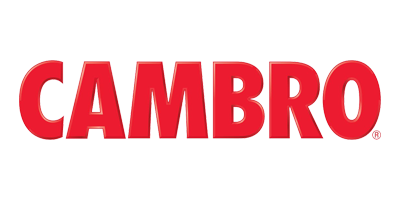 What Kind of Accounting & Finance Content Can You Order?