Hire
Travel

Writers Now!
Get Started
Frequently Asked Questions About Hiring Writers
Travel writers can provide a range of services, so it's difficult to say how much they cost. If you want someone to perform online research and write an article for your website, then you can expect to pay about 10 cents per word. If you want the travel writer to visit a destination, then you may need to pay for the cost of travel, meals, hotels, and other expenses.
You can find travel writers in several ways. Most website developers prefer finding travel writers through online communities. Several platforms vet writers before letting them advertise their profiles. By using one of these platforms, you know that you have access to writers with excellent grammar, word choice, and research skills. Profiles should let you read writing samples and client reviews to help you choose a writer who fits your unique needs.
You want to hire a travel writer with excellent research skills and the ability to connect with your target audience. The best writers know how to adjust their voices depending on their audience. Writing for a crowd of young, adventurous travelers requires a different voice than writing for retirees who want to find places to relax. As long as you find a knowledgeable, flexible travel writer, you should find that you get the content you need.
Travel writers can produce a variety of content, including social media posts, landing pages, blog posts, and reviews. Some writers prefer to focus on certain areas of travel writing, so make sure you hire someone with experience in the type of content you need. A person who knows how to write evocative travel guides may not develop the best social media content. It often makes sense to have a team of writers to create more types of content.
Travel writers can benefit your company by creating content that engages and motivates your audience. Today's writers know that they need to use SEO strategies to improve website rankings. As your website's ranking improves, you should get more traffic. Readers are also more likely to share engaging content, so your site can get more traffic from social media posts. With more traffic, your website can expect to convert more clients and earn more money from ads.
Find Your Perfect Travel Writers
Search top travel writers to write high-quality content for the travel industry. As a Scripted member you will be able to reach out to them directly, negotiate price, and start short or long-term assignments with ease.
I am a writer with two purposes - to entertain and inform. I consider the content a flop if it fulfills neither. Let's work together to realize your ideal content. I believe in working closely with clients to exceed their expectations. As such, I tend to emphasize the importance of discussing every nitty-gritty detail in every step of the collaboration for the most fruitful experience. I'm always looking forward to fresh opportunities in sharing my passion for writing and language toward improving the world of content. Let's work something out!
Hire Laurenzo O
Marketing consultant and content writing strategist with 13+ years of experience. My superpower is explaining complex things simply - be it a clinical trial, financial report, or investing trend - and I am passionate about producing content that adds value and meets the needs of the reader. My writing has appeared in numerous outlets related to finance and investing, from TheStreet to SCORE. I have an MBA from Exeter, degrees in psychology/sociology, and over 15 years of experience working with hedge funds and startups. Let's talk.
Hire Renee B
Stephanie is a freelance writer with over 12 years of experience writing for print and online media. Her work ranges from feature articles and interviews to website copy, white papers, product descriptions, documentary scripts and e-books. She specializes in lifestyle writing, but is proficient at researching and writing about a wide range of topics. Her work has been featured in numerous magazines, newspapers, and online platforms.
Hire Stephanie M
I have a background in healthcare which includes nursing, cardiovascular disease, diabetes, cancer, program management, and commissioning in the UK health setting. I also write for the travel and leisure industry and am a walking guidebook author. My portfolio includes writing on local food production for a regional magazine. NCTJ Diploma in Journalism.
Hire Rachael R
Autumn has a BA in Journalism from Arizona State University, where she was accepted to the Barrett Honors College. Since 2008, she has written content focusing on the law, real estate, business, insurance, travel, education, digital marketing, and social media. There are few topics she hasn't written about at this point, but she loves learning something new every day, so she's always up for the fun of researching and writing about new subjects.
Hire Autumn R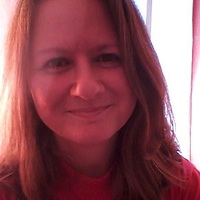 Catherine Lovering is a freelance writer with bylines on Healthline, Interest.com, IvyExec.com, and Paste. Her areas of expertise include health, consumer information, personal finance, legal marketing, small business, individual and corporate taxation, insurance, Canadian tax law, Canadian consumer finance, digital marketing, content marketing, fitness, and public policy. She holds an LLB (JD) from the University of Victoria.
Hire Cathy L
Becky is a full-time, New York-based content specialist with experience writing search-optimized content for blogs and websites. (She also writes for print!). After graduating from Yale University, she spent nearly a decade working in the arts and publishing industries in NYC before deciding to give up all her belongings to write and travel the world. Becky currently creates content for Duarte, an agency that helps companies tell better brand stories. and her own company, Bespectacled Editor.
Hire Becky B
Jennifer (J Lynn) Cameron is a full-time freelance writer and editor recently relocated to the Midwest from the Pacific Northwest. Writing professionally since 2010, she joined Scripted in 2012 and is now a Platinum-level Writer enjoying helping brands find their voice. She's written thousands of articles in various niches, but her specialties are sales, eCommerce, marketing, accounting, and finance. When she's not writing or dreaming about world travel, she spends her time reading. With coffee. Lots of coffee.
Hire Jennifer C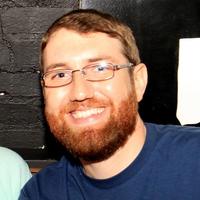 After writing as a hobby during high school, Curtis transitioned to journalism and professional copywriting. He earned a degree in psychology and another in criminal justice from Augusta University in 2010. He went on to gain an MPA degree and graduate certificate in disaster management. These degrees were research-intensive, and he participated in several out-of-state conferences where he presented original research. This experience helped to craft impeccable investigative and analytical skills. Since that point, he's written everything from legal articles to eBay purchasing guides.
Hire Curtis F
Ocean Malandra is a journalist and travel writer that divides his time between Northern California and South America. His work has appeared in everything from Business Insider and USA Today to Vice and High Times. He specializes in food, travel, health, environment, and cannabis.
Hire Ocean M
The Importance of Hiring Travel Writers
The travel sector is one of the largest service industries in the world. From bucket list destinations to emerging trends and business to business features, travel is a broad topic that requires specialist writers. It is important to hire an experienced travel writer when you need quality content for your travel site.
Why Hire a Travel Writer
Travel writers have a broad knowledge of the industry but most also specialize in niche areas. This varies from food travel writers to sustainable traveling and those who are experts on regions and countries. This means that when you hire a travel writer from a company like Scripted there are several to choose from, each with their own specialties and destination expertise. This works well for sites that cover many locations or many aspects of travel, compared to a single in-house writer.
So if you want an article on the art of Japanese green tea production or the lowdown on new restaurants in New Orleans, you are likely to find a writer with the expertise to write a compelling article here on Scripted.
Benefits of Hiring Freelance Travel Writers
Freelance travel writers have a range of skills that they bring to an assignment. They don't simply turn around standard articles on common destinations but have insight into what makes a place special. Armed with the knowledge that a lot of people who read travel features are locals or returning visitors, a travel writer will look to include something unusual or new.
Travel writers must also have expert knowledge of SEO to ensure the visibility of your content on search engines. Proper SEO earns you higher rankings, which in-turn convert to more business. Travel writers also have an eye on new trends and emerging developments. They attend industry conventions and have extensive networks. They can advise on up and coming areas and highlight trends that appeal to a variety of audiences.
Tapping into the expertise of an experienced travel writer means you will have an on trend piece of work that captivates an audience.
How to Find a Travel Writer
Finding a writer who knows all the destinations you want to feature can be difficult. That's where a company like Scripted comes in with our stable of experienced travel writers. Our professional copywriters will tailor your content to meet SEO and marketing requirements. Scripted is easy to use with a support team that ensures you find the perfect writers. You can view writer portfolios to see the range of expertise available. Once you place your order on the platform our writers will pitch you their concepts and prices.
It couldn't be easier to tap into all this expertise. Check out Scripted today for your travel writing needs.
Scripted has been a tremendous partner and value add for our business in helping us craft insider descriptions of cities and neighborhoods.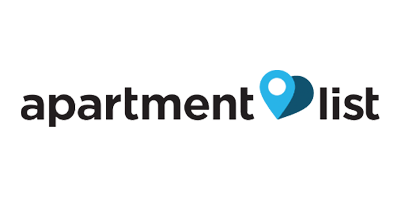 Scripted has been a wonderful resource for original content across many topics. They are effective at pitching new ideas or taking raw thoughts and building them into well crafted masterpieces of content.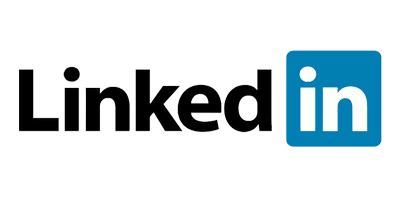 We would've had to hire about five full-time writers to get the amount of content that we're currently getting from our partnership with Scripted," said Kelly. "It just makes total sense.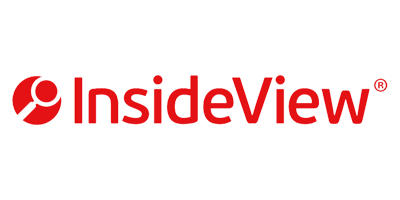 We've been working with Scripted on about four blogs per month for the past 12 months. As the writers and Scripted have become familiar with the brand and the way we work, they have been a great partner and delivered fantastic content which we publish monthly on our platforms.

One of the most beneficial parts of the platform is how the content reviewing system works. We love the ways in which writers of different levels can be selected and the excellent customer support Scripted offers. We hope to continue this relationship well into the year.

The adidas blog has seen growth month over month. We get some great comments on social as well.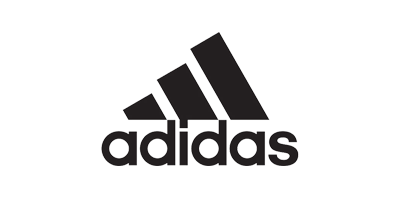 The biggest benefits of moving to Scripted have been improvements in the quality of writing, access to subject matter experts, and the ability to quickly complete large volumes of writing simultaneously.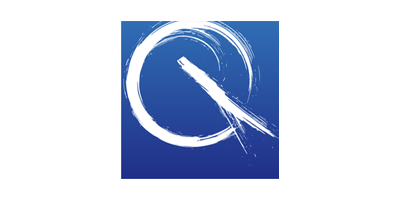 As an agency, we manage our own blog plus several client blogs. That means we always have a lot of posts in the works. Scripted helps us to make sure we deliver quality writing on time.
‍
We've been using Scripted for about eight months. The implementation of the agency dashboard lets us organize and manage projects by client, which is a huge help when you're dealing with a large volume of posts for a wide variety of clients. We can also restrict access to just the people who need access to each project. This helps keep inboxes less cluttered and more focused on what's important. The agency dashboard also allows us to favorite writers whose voice matches a particular client's brand, a big help when identifying the right writer for the job.
‍
In the past, we produced content either in-house or with freelance writers. Scripted has been much more reliable, and the writing quality on Scripted has been consistently strong.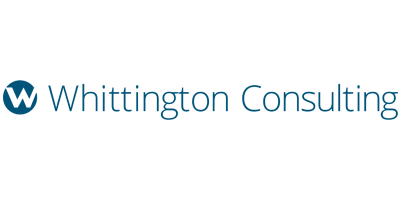 Using Scripted allows us to increase the frequency of our posts, and it's also a great forcing mechanism to plan in advance and pull together the topics and assignments for the upcoming month as well. It's a good forcing function as well just to make sure we're looking in advance at upcoming holidays or upcoming change.
‍
I think the quality is excellent. I was incredibly impressed. I thought that the writers found the fun voice, and I think there was a consistency across all the blog posts.


I was particularly overwhelmed with a lot of work here at Eventbrite, so I didn't have a ton of time. It took very little effort on my end to work with Scripted and their account management service. My account manager Tasia Potasinski made it really easy and straightforward for me -- using Scripted definitely saved me time and energy.
‍
After receiving the final drafts, I didn't have to do much editing. It took me no more than 10 or 15 minutes of reading through the white papers to just make sure everything was accurate. I think the quality of the content was strong and I felt like each writer did a fair amount of additional research. They really took the time to understand the topic and the context within the topic.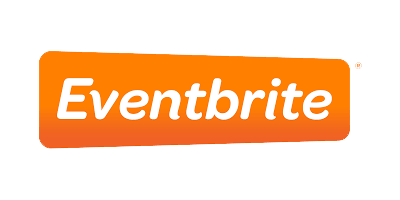 Prior to using Scripted we relied heavily on in-house marketing teams to create content. We're into our second year working with Scripted, and over those two years we've increased our content capabilities greatly - easily doubled the content and ideas in the last year.
‍
We use Scripted as an extension of our team and use the various services Scripted provides to supplement our research. Just getting a different perspective on an issue can help jumpstart an idea.The biggest benefit of Scripted is having access to a whole group of writers who offer a different perspective that makes our topics and ideas much greater in writing.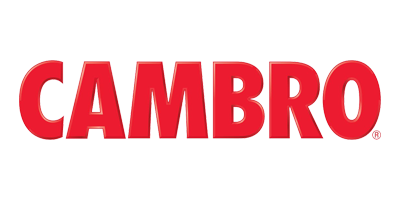 What Kind of Travel Content Can You Order?