Hire AI-Driven Travel Writers Now!
Get Started
Frequently Asked Questions About Hiring Writers
Travel writers can provide a range of services, so it's difficult to say how much they cost. If you want someone to perform online research and write an article for your website, then you can expect to pay about 10 cents per word. If you want the travel writer to visit a destination, then you may need to pay for the cost of travel, meals, hotels, and other expenses.
You can find travel writers in several ways. Most website developers prefer finding travel writers through online communities. Several platforms vet writers before letting them advertise their profiles. By using one of these platforms, you know that you have access to writers with excellent grammar, word choice, and research skills. Profiles should let you read writing samples and client reviews to help you choose a writer who fits your unique needs.
You want to hire a travel writer with excellent research skills and the ability to connect with your target audience. The best writers know how to adjust their voices depending on their audience. Writing for a crowd of young, adventurous travelers requires a different voice than writing for retirees who want to find places to relax. As long as you find a knowledgeable, flexible travel writer, you should find that you get the content you need.
Travel writers can produce a variety of content, including social media posts, landing pages, blog posts, and reviews. Some writers prefer to focus on certain areas of travel writing, so make sure you hire someone with experience in the type of content you need. A person who knows how to write evocative travel guides may not develop the best social media content. It often makes sense to have a team of writers to create more types of content.
Travel writers can benefit your company by creating content that engages and motivates your audience. Today's writers know that they need to use SEO strategies to improve website rankings. As your website's ranking improves, you should get more traffic. Readers are also more likely to share engaging content, so your site can get more traffic from social media posts. With more traffic, your website can expect to convert more clients and earn more money from ads.
Find Your Perfect Travel Writers
Search top travel writers to write high-quality content for the travel industry. As a Scripted member you will be able to reach out to them directly, negotiate price, and start short or long-term assignments with ease.
Kate is a 30-something expat living in South-east Asia. She is a scientist, leader, and entrepreneur, and brings this energy to the articles she writes. She is comfortable handling diverse topics from accounting to zoology. She is passionate about the power of the written word to connect, inform, and entertain her readers.
Hire Kate D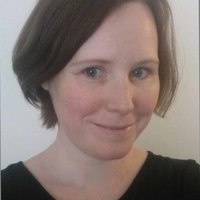 A writer of diverse interests, Joanne Thomas has penned pieces about road trips for Hyundai, children's craft projects for Disney and wine cocktails for Robert Mondavi. She has lived on three continents and currently resides in the western United States. Thomas holds a BSc in politics from the University of Bristol, England.
Hire Joanne T
Ocean Malandra is a journalist and travel writer that divides his time between Northern California and South America. His work has appeared in everything from Business Insider and USA Today to Vice and High Times. He specializes in food, travel, health, environment, and cannabis.
Hire Ocean M
Lotte is a Glasgow-based writer and teacher. She holds an MFA in Poetry and an MLitt in Creative Writing, but her bread and butter is writing content for startups and small businesses in the Branding and Marketing, SaaS, AI, IoT, and Web3 spaces. To keep things exciting, she throws in the occasional lifestyle or travel piece. Lotte has 5 years experience writing and ghostwriting content, backed up by a lifetime of obsessive reading and creative writing.
Hire Lotte R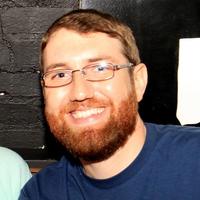 After writing as a hobby during high school, Curtis transitioned to journalism and professional copywriting. He earned a degree in psychology and another in criminal justice from Augusta University in 2010. He went on to gain an MPA degree and graduate certificate in disaster management. These degrees were research-intensive, and he participated in several out-of-state conferences where he presented original research. This experience helped to craft impeccable investigative and analytical skills. Since that point, he's written everything from legal articles to eBay purchasing guides.
Hire Curtis F
Jo is a Professional Writing and Communications graduate who writes clearly and concisely with a fierce command of grammar. She grew up in Darwin, Australia and wishes she could say she wrestled crocodiles before breakfast but the truth is they really freak her out. She's happiest writing about entrepreneurship, online marketing, small business, and startups, but is fairly versatile, especially in the lifestyle space.
Hire Jo E
Alexandra Boulas is a freelance writer based in Northern California. Her first gig was at the Los Angeles Loyolan, where her work received the CCMA 2018 award for Best Arts & Entertainment Story. She has since ventured into the world of freelancing and writes for a variety of niches including travel, design, entertainment, marketing, and real estate.
Hire Alexandra B
Paul is passionate about creating clear content that makes technical information easy to access and rank well online. He writes landing pages, technical documents, blog posts and social media posts for companies in a number of industries. In addition to content writing, he spends his time taking on DIY projects, traveling and raising four children.
Hire Paul M
As a business writer, feature writer, music/theater critic, columnist and blogger, for more than two decades Keely Brown has been a regular contributor to nationally-known newspapers and websites. Keely is the recipient of a Colorado Press Association Award for feature writing, and a Best of Atlanta award for her daily radio show. Keely is also a career musician, and has toured throughout the US and Europe, performing for dignitaries such as the Queen of England. As a singer, she has been profiled on CNN, National Public Radio and BBC Radio/Television.
Hire Keely B
Stop banging your head! Michelle loves writing/editing content for favorite clients — it gets results (without headaches)! She boasts 20+ years as a writer, graphic/web designer, and marketing expert, and has written 1000+ for education, finance, crypto, cannabis, health, fitness, travel, beauty, art, motorsports, fashion, environment, tech, pets, insects, pests, AI, SEM, SEO... As a PhD(c), she researches decision-making PLUS has an MS in MarCom, an MPhil in Management, and a BA in Premed Biology. You'll even find her motorcycling or belly dancing. https://bit.ly/scripted-spotlight-michelle-h
Hire Michelle H
The Importance of Hiring Travel Writers
The travel sector is one of the largest service industries in the world. From bucket list destinations to emerging trends and business to business features, travel is a broad topic that requires specialist writers. It is important to hire an experienced travel writer when you need quality content for your travel site.
Why Hire a Travel Writer
Travel writers have a broad knowledge of the industry but most also specialize in niche areas. This varies from food travel writers to sustainable traveling and those who are experts on regions and countries. This means that when you hire a travel writer from a company like Scripted there are several to choose from, each with their own specialties and destination expertise. This works well for sites that cover many locations or many aspects of travel, compared to a single in-house writer.
So if you want an article on the art of Japanese green tea production or the lowdown on new restaurants in New Orleans, you are likely to find a writer with the expertise to write a compelling article here on Scripted.
Benefits of Hiring Freelance Travel Writers
Freelance travel writers have a range of skills that they bring to an assignment. They don't simply turn around standard articles on common destinations but have insight into what makes a place special. Armed with the knowledge that a lot of people who read travel features are locals or returning visitors, a travel writer will look to include something unusual or new.
Travel writers must also have expert knowledge of SEO to ensure the visibility of your content on search engines. Proper SEO earns you higher rankings, which in-turn convert to more business. Travel writers also have an eye on new trends and emerging developments. They attend industry conventions and have extensive networks. They can advise on up and coming areas and highlight trends that appeal to a variety of audiences.
Tapping into the expertise of an experienced travel writer means you will have an on trend piece of work that captivates an audience.
How to Find a Travel Writer
Finding a writer who knows all the destinations you want to feature can be difficult. That's where a company like Scripted comes in with our stable of experienced travel writers. Our professional copywriters will tailor your content to meet SEO and marketing requirements. Scripted is easy to use with a support team that ensures you find the perfect writers. You can view writer portfolios to see the range of expertise available. Once you place your order on the platform our writers will pitch you their concepts and prices.
It couldn't be easier to tap into all this expertise. Check out Scripted today for your travel writing needs.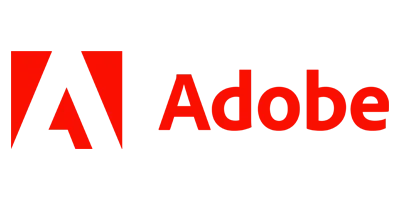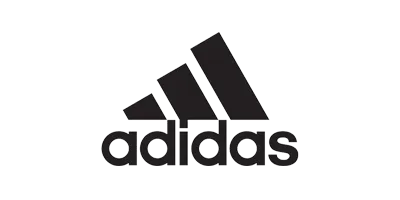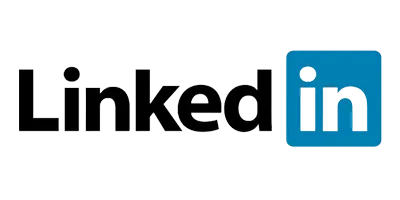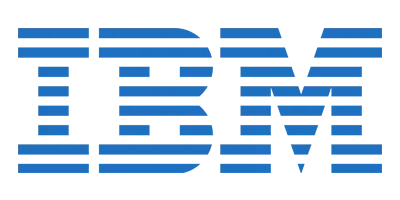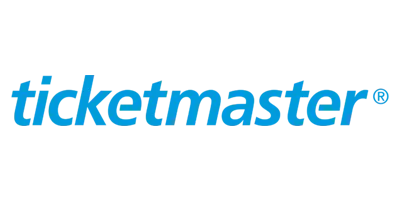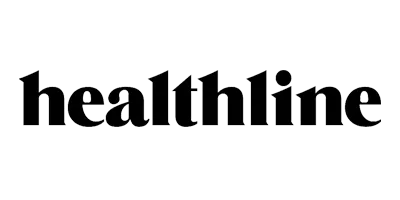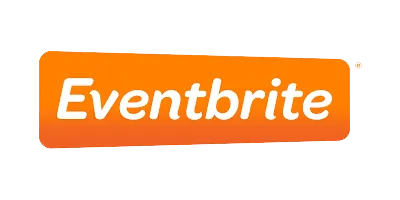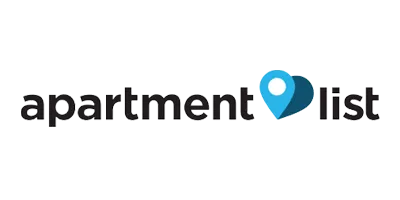 What Kind of Travel Content Can You Order?