Hire AI-Driven Retail & Ecommerce Writers Now!
Get Started
Frequently Asked Questions About Hiring Writers
Hiring a retail and ecommerce writer usually costs $50 to $75 per hour. Many freelance writers, however, prefer charging by the word. When you compare prices, expect writers to ask for 10 to 20 cents per word, especially when you want them to write detailed articles about conversion strategies. The more experience and previous success writers have, the more they can charge for their services.
Join a content creation platform to hire the best retail and ecommerce writers. The managers of reputable platforms only hire writers with impressive profiles and writing skills. Many companies have writers take tests before they can create profiles. Browse the writer profiles to read writing samples, biographies, client reviews, and other information to help you choose a professional.
Look for a retail and ecommerce writer who keeps up with the latest trends in your industry. Writers should know about subjects such as multi-platform selling, customer retargeting, cart abandonment, mobile optimization, and writing persuasive calls to action (CTA). You should also look for signs of professionalism. You need a writer who will follow your project guidelines and turn in assignments on time.
It stands to reason that you will get more accurate information and advice from retail and ecommerce writers who have worked in the field. Many writers create content for their personal and professional websites. While they don't work the same as retail sites, they have similarities and often work with the same tools like SalesForce, WordPress, and other popular platforms to manage their clients.
Don't expect your website traffic and sales to increase immediately. Retail and ecommerce writers use organic SEO practices that take time to work. Paid advertisements might get faster results, but they cost much more. Organic SEO content will grow your brand and keep people coming back to your site. You should see results from the optimized content within a few weeks or months, depending on your competitors.
Find Your Perfect Retail & Ecommerce Writers
Search top retail & ecommerce writers to write high-quality content for the retail & ecommerce industry. As a Scripted member you will be able to reach out to them directly, negotiate price, and start short or long-term assignments with ease.
As a technical copywriter in the fields of finance and technology, Hunter Amato has a deep understanding of software, hardware, and the marketplaces in which each can be found. He has covered complex processes related to information technology, operations management, retirement planning, fiduciary regulations, investment performance analytics, video scripts, and more. His practical and theoretical knowledge of computer-based systems is complemented by his years of experience working with IT, VoiP, and other forms of modern workplace technologies.  
Hire Hunter A
I am an experienced journalist who has transitioned from nearly a decade in TV news to creating content, including blog posts, press releases, and other communication materials for a wide range of clients. I have experience writing blogs, articles, and press releases for several industries, including, but not limited to, health and wellness, beauty, law, and politics.
Hire Alexandra C
Creating unique website content and blog copy that engages readers and drives traffic is what I do best. I am passionate about writing web and blog content and helping my clients create unique and engaging content for their viewers. In my 5+ years of writing experience, I have worked across various niches and developed exceptional research skills.   I am skilled in landing page content, newspapers, FAQs, blogs, long-form blogs, listicle articles, and other website content needs. I pay close attention to client directions, ensuring every client is pleased with the final product.
Hire Emily L
Mabh is an experienced professional copywriter and copyeditor with clients all around the world. As well as being a published author and regular columnist for various magazines, she writes SEO-focused copy for websites, blogs, and e-zines across a variety of industries. Her primary focus is health and nutrition, with expertise in fitness, supplements, complementary therapies, and a range of medical conditions. She's also up to date with digital transformation, data management, and data analytics, helping a number of thriving companies in this area engage their customers and clients with eas...
Hire Mabh S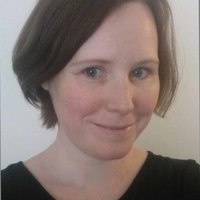 A writer of diverse interests, Joanne Thomas has penned pieces about road trips for Hyundai, children's craft projects for Disney and wine cocktails for Robert Mondavi. She has lived on three continents and currently resides in the western United States. Thomas holds a BSc in politics from the University of Bristol, England.
Hire Joanne T
Emily Clayton is a Sacramento, California-based writer who has been producing high-quality content and web copy since 2013 and loves delving into research to produce original, compelling work. Her primary expertise or writing interests are in lifestyle, health/wellness, travel, home/garden, and art/design fields, yet she is skilled at content creation for a range of subjects and project types, including articles, blog posts, and product descriptions. With 10 years of writing experience to her name, Emily is a seasoned writer committed to creating projects that offer value and an enjoyable r...
Hire Emily C
Dorothy is a full-time freelancer located in Flint, MI. She specializes in home and family, healthy and beauty, and legal topics. Dorothy has completed paralegal training and previously worked as a long-term substitute in public schools. She is a native Californian and loves writing about skincare, the American West, and film and TV.
Hire Dorothy B
Adam B. is a marketer by day and a writer by night. By trade, he is a growth marketer. He's an Adam of most trades, master of few who specializes in content/SEO. Specifically, content that is engaging to the reader, SEO optimized, and that ultimately leads to results. Adam B. is a seasoned writer who has experience writing B2B & B2B content in Tech, SaaS, Marketing, Careers, Mental Health, and More. He has a proven ability to help businesses grow their online presence through blogs, email, social media, and more.
Hire Adam B
April Khan enjoys researching and writing medical, science and business content. She is the owner of two businesses, both are marketing agencies. She has a Master's in Public Health and enjoys advocating a healthier lifestyle through her Instagram page. Khan also has many certifications in Social Media Marketing, YouTube Marketing and SEO. She has gone on to expand her skills to the World Wide Web and received two certifications from Google and Bing. In her spare time she edits medical journals, authors business guides and offers consultation to new businesses.
Hire April K
Benefits of Hiring Retail & E-commerce Writers: Wholesale Distribution
When you hire a content writer for your wholesale distribution website, you are making a wise investment in brand awareness and customer acquisition.
The Importance of Hiring Freelance Writers for Your Wholesale Distribution Website
As a wholesale distributor, you understand the importance of keeping your inventory levels and customer satisfaction high. However, you may not have the time or resources to devote to marketing your business. This is where hiring freelance writers can be a valuable asset.
Freelance writers can help you create content that will promote your products and services to a broader audience. In addition, they can also help you generate blog posts and articles that will educate your customers about your industry.
Why Hire a Freelance Writer?
As a wholesale distribution business owner, you know that time is money. Every minute you spend on tasks not directly related to generating sales is a minute you are not making money. This is why hiring freelance writers to handle your content needs is essential.
Freelance writers can help you create blogs, articles, product descriptions, and other types of content that will help you attract and convert more customers. In addition, they can often do this work faster and for less money than it would cost you to do it yourself.
The Benefits of Hiring a Freelance Writer
There are many benefits when you hire a wholesale distribution writer:
You can get exposure for your wholesale distribution business:
With a freelance writer on your team, you can ensure that your business gets the coverage it needs to attract new customers and grow.
Working with a freelance writer is a cost-effective way to produce content:
Compared to traditional marketing methods, working with a freelance writer can be a more affordable option. That's because you only pay for the content that is produced, and you don't have to worry about additional costs such as annual leave or sick pay.
You can get high-quality content without sacrificing your time:
One of the most significant benefits of working with a freelance writer is that they can help you create high-quality content without wasting your time. This is crucial when you're running a wholesale distribution business.
Hire a Writer on Scripted
Producing engaging and effective social media content for your wholesale distribution business is challenging. It's time-consuming, and it isn't easy to find the right writer who understands your brand and target audience. 
Not only is producing social media content hard, but it's also incredibly important. Your competitors are probably already doing a great job at it, which means you're falling behind if you're not producing high-quality content.
Hiring freelance writers can be a great way to save time and money while ensuring that your content is high-quality and effective. But it can be challenging to find good freelance writers.
Scripted is the solution for you. We provide a platform where you can easily find writers who understand your brand and your target audience and then produce quality content to help you stand out from the competition.
Sign up for a free trial today.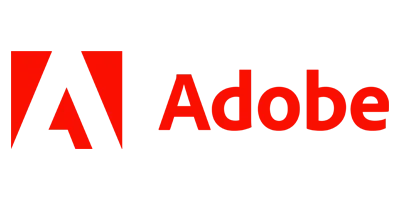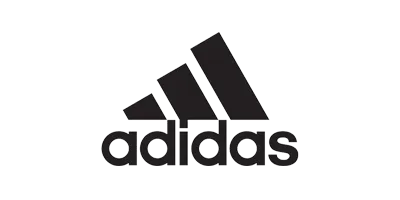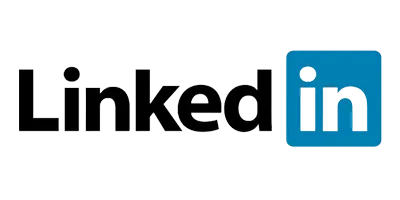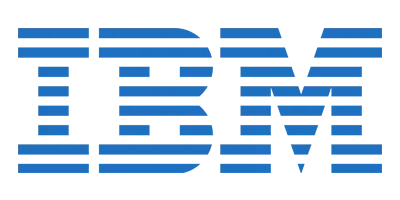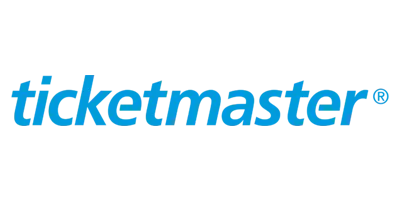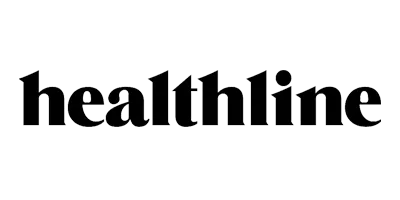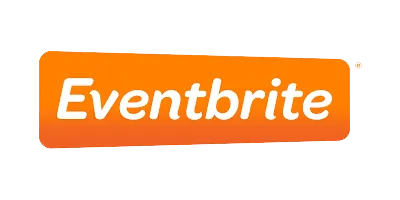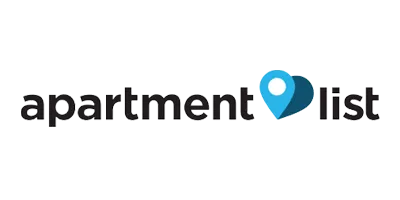 What Kind of Retail & Ecommerce Content Can You Order?