Hire
Human Resources

Writers Now!
Get Started
Frequently Asked Questions About Hiring Writers
A human resources writer will often bring a certain level of expertise to the table. The rate you pay will depend on many factors, including the type of content you require and the overall scope of work. A beginner writer will charge less than an expert. However, like anything, you get what you pay for. It's best to invest in quality content from the start. This will result in a greater return on your investment. On average, expect to pay around $0.08 to $0.10 per word.
To hire a human resources writer, you need to first decide what it is you're looking for. Someone who has worked in human resources? Someone who has excellent research skills? Someone who has a lot of personality? Once you know what you're looking for, partner with a content marketing agency to streamline the hiring process. When you're able to directly hire a human resources writer on a reputable platform, this will have you an immense amount of time, allowing you to boost productivity and efficiency.
What you look for in a human resources writer will depend on your brand and your content marketing goals. At the very least, an ideal candidate will showcase knowledge of the human resources industry, have HR experience, or showcase strong research skills. While a background in human resources is important, it is one's writing skills that you should be most mindful of, as well as what a writer can bring to the table in terms of your content marketing objectives (i.e. your SEO strategy).
When you partner with a human resources writer, you will benefit in the following ways:
You'll obtain quality content — the type of content that converts
You will increase loyalty among your audience
As you continue to publish high-quality content, you will increase traffic to your site
Professional freelance writers are often highly versatile. Although they typically specialize in one or two industries, they can create a wide spectrum of content. Whether you are in need of a white paper or blog posts, newsletters or web content, an experienced human resources writer will work with you to deliver quality content across many channels.
Find Your Perfect Human Resources Writers
Search top human resources writers to write high-quality content for the human resources industry. As a Scripted member you will be able to reach out to them directly, negotiate price, and start short or long-term assignments with ease.
I have a background in healthcare which includes nursing, cardiovascular disease, diabetes, cancer, program management, and commissioning in the UK health setting. I also write for the travel and leisure industry and am a walking guidebook author. My portfolio includes writing on local food production for a regional magazine. NCTJ Diploma in Journalism.
Hire Rachael R
As a business writer, feature writer, music/theater critic, columnist and blogger, for more than two decades Keely Brown has been a regular contributor to nationally-known newspapers and websites. Keely is the recipient of a Colorado Press Association Award for feature writing, and a Best of Atlanta award for her daily radio show. Keely is also a career musician, and has toured throughout the US and Europe, performing for dignitaries such as the Queen of England. As a singer, she has been profiled on CNN, National Public Radio and BBC Radio/Television.
Hire Keely B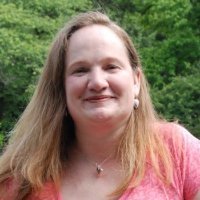 Rachel Roderick has worked in the field of Human Resources for 20 years. She has a Master's degree in Human Resources and Labor Relations, and she is an education advocate and literacy coach for students of all ages. Rachel writes on a wide variety of topics, and she is devoted to creating high-quality content for clients in every industry.
Hire Rachel R
Nancy Lovering is a web content writer who specializes in short non-fiction. She has a background in health writing, public education, entertainment, finance, and business, and is also an avid fitness and health advocate.
Hire Nancy L
Jennifer (J Lynn) Cameron is a full-time freelance writer and editor recently relocated to the Midwest from the Pacific Northwest. Writing professionally since 2010, she joined Scripted in 2012 and is now a Platinum-level Writer enjoying helping brands find their voice. She's written thousands of articles in various niches, but her specialties are sales, eCommerce, marketing, accounting, and finance. When she's not writing or dreaming about world travel, she spends her time reading. With coffee. Lots of coffee.
Hire Jennifer C
Krista graduated from the University of Guelph where she studied psychology and neuroscience. Still active in her research, she now focuses on all aspects of health — both mental and physical. Based on her strong research skills, she is confident in a wide range of topics. Her specialties are health, nutrition, neuroscience, and business. She also owns a small business, which is most certainly her creative outlet!
Hire Krista H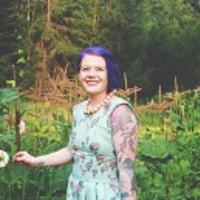 Jasmine Henry is a Seattle-based freelance writer, with specialties in technology, analytics, software, and related fields. She holds a MS degree in Informatics & Analytics, and a Graduate Certificate in Health Care Informatics from Lipscomb University in Nashville, TN. Her work has appeared on Forbes, HP Nucleus, IBM Big Data Hub, Time, ADP Spark, Reuters, and more.
Hire Jasmine H
Kirk P. is a freelance writer who specializes in creative, click-worthy content for businesses in various verticals, including digital marketing, technology, retail, health care, and lifestyle and travel. Kirk's work has appeared on Travelocity, Ziff Davis, StubHub, and more. His talents include SEO-optimized copy, blog posts, website pages, press releases, product descriptions, email newsletters, and Tweets and Facebook posts.
Hire Kirk P
Mabh is an experienced professional copywriter and copyeditor with clients all around the world. As well as being a published author and regular columnist for various magazines, she writes SEO-focused copy for websites, blogs, and e-zines across a variety of industries. Her primary focus is health and nutrition, with expertise in fitness, supplements, complementary therapies, and a range of medical conditions. She's also up to date with digital transformation, data management, and data analytics, helping a number of thriving companies in this area engage their customers and clients with easy to read yet informative content. See Mabh's industries list for a full range of areas she has had success in, and her "Recent Writing Samples" for an idea of the quality you'll get when you hire Mabh.
Hire Mabh S
Sandra has more than ten years of experience as a freelance writer, specializing in article creation, blog posts, website content, and eBooks. During this time, she has written on a wide range of subjects, including business, human resources, manufacturing, finances, travel, insurance, education, health care, and more. She has a degree in Business Administration and 15 years of work experience as a human resource manager.
Hire Sandra B
The Importance of Hiring Human Resources Writers
Online marketing is a competitive business. It is the primary way most brands promote themselves. Staking your claim as a thought leader in the human resources space isn't as simple as churning out as much content as possible. To stand out from competitors, it's essential to develop insightful, authentic HR content. The strategy starts with tapping the best writer to compose your initial drafts and work with you through to project completion.
Why hire a Human Resources writer?
Professional human resource writers bring depth to your content. Your website, blog posts, social media, and email newsletters address issues relevant to your audience. That reflects positively on your brand. After all, your audience knows the difference between a seasoned, knowledgeable voice and fluff. It is a powerful voice that converts prospects, not one that merely populates pages with empty words.
An HR writer crafts paragraphs from an experienced perspective. They suggest topics, angles, and details that elevate your materials from filler text to value-based content. From employer advice on how to deal with office conflicts, to employee support as they navigate the world of work, an HR writer knows how to develop a strong approach.
The benefits of hiring a Human Resources freelance writer
So a human resource writer brings trustworthiness to your content. That impresses your target audience. As a result, you'll experience better conversion -- that's the marketing term for people taking action once they learn about your business. They may sign up for a free demo, add their name to your mailing list, or make a purchase, depending on where they are in the sales funnel.
An HR writer's content is impressive and convincing. It also improves your search engine optimization (SEO), which makes it easier for your audience to find you. That's because search engines know that what you say on your website matters. One of the major factors in better SEO is high-quality content. Relying on in-house expertise is one way to accomplish this, but professional HR writers are hard to come by, and you may not have the need to hire one full-time.
Finding a Human Resources writer on Scripted
That's where Scripted comes in. The platform is easy to use, offering self-serve or managed options. The highly vetted, professional human resource writers develop timely, superior content according to your timeline.
With Scripted, you can solicit ideas from HR writers, work with a project manager to assess and develop those ideas, and stick to a content schedule that elevates the face of your brand. Scripted is flexible, allowing you to increase or decrease your content orders as needed -- working on a per-piece or per-project basis.
Want to learn more? Talk to a Scripted representative today to get started.
Scripted has been a tremendous partner and value add for our business in helping us craft insider descriptions of cities and neighborhoods.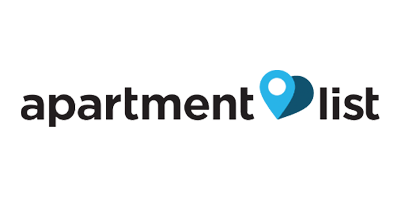 Scripted has been a wonderful resource for original content across many topics. They are effective at pitching new ideas or taking raw thoughts and building them into well crafted masterpieces of content.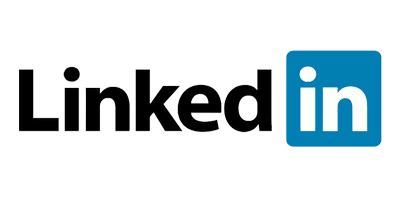 We would've had to hire about five full-time writers to get the amount of content that we're currently getting from our partnership with Scripted," said Kelly. "It just makes total sense.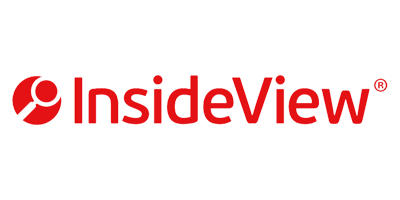 We've been working with Scripted on about four blogs per month for the past 12 months. As the writers and Scripted have become familiar with the brand and the way we work, they have been a great partner and delivered fantastic content which we publish monthly on our platforms.

One of the most beneficial parts of the platform is how the content reviewing system works. We love the ways in which writers of different levels can be selected and the excellent customer support Scripted offers. We hope to continue this relationship well into the year.

The adidas blog has seen growth month over month. We get some great comments on social as well.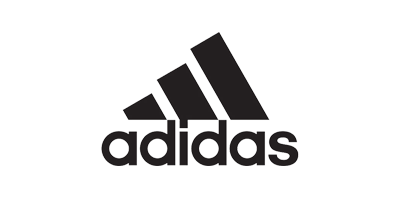 The biggest benefits of moving to Scripted have been improvements in the quality of writing, access to subject matter experts, and the ability to quickly complete large volumes of writing simultaneously.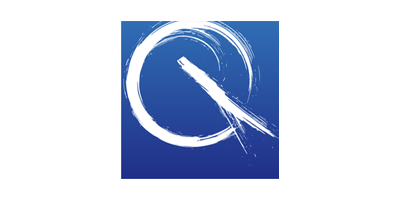 As an agency, we manage our own blog plus several client blogs. That means we always have a lot of posts in the works. Scripted helps us to make sure we deliver quality writing on time.
‍
We've been using Scripted for about eight months. The implementation of the agency dashboard lets us organize and manage projects by client, which is a huge help when you're dealing with a large volume of posts for a wide variety of clients. We can also restrict access to just the people who need access to each project. This helps keep inboxes less cluttered and more focused on what's important. The agency dashboard also allows us to favorite writers whose voice matches a particular client's brand, a big help when identifying the right writer for the job.
‍
In the past, we produced content either in-house or with freelance writers. Scripted has been much more reliable, and the writing quality on Scripted has been consistently strong.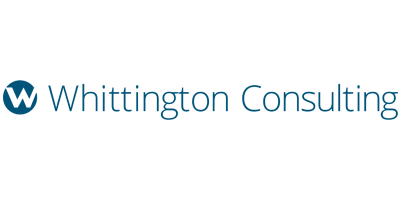 Using Scripted allows us to increase the frequency of our posts, and it's also a great forcing mechanism to plan in advance and pull together the topics and assignments for the upcoming month as well. It's a good forcing function as well just to make sure we're looking in advance at upcoming holidays or upcoming change.
‍
I think the quality is excellent. I was incredibly impressed. I thought that the writers found the fun voice, and I think there was a consistency across all the blog posts.


I was particularly overwhelmed with a lot of work here at Eventbrite, so I didn't have a ton of time. It took very little effort on my end to work with Scripted and their account management service. My account manager Tasia Potasinski made it really easy and straightforward for me -- using Scripted definitely saved me time and energy.
‍
After receiving the final drafts, I didn't have to do much editing. It took me no more than 10 or 15 minutes of reading through the white papers to just make sure everything was accurate. I think the quality of the content was strong and I felt like each writer did a fair amount of additional research. They really took the time to understand the topic and the context within the topic.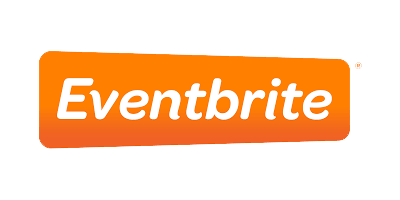 Prior to using Scripted we relied heavily on in-house marketing teams to create content. We're into our second year working with Scripted, and over those two years we've increased our content capabilities greatly - easily doubled the content and ideas in the last year.
‍
We use Scripted as an extension of our team and use the various services Scripted provides to supplement our research. Just getting a different perspective on an issue can help jumpstart an idea.The biggest benefit of Scripted is having access to a whole group of writers who offer a different perspective that makes our topics and ideas much greater in writing.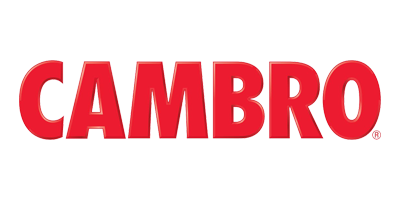 What Kind of Human Resources Content Can You Order?