Hire AI-Driven Employment & Career Writers Now!
Get Started
Frequently Asked Questions About Hiring Writers
The cost to hire a career writer will depend on a number of factors, particularly the level of expertise you seek and the scope of work required. While rates will vary from one writer to the next, you will get what you pay for. If you expect quality work, a professional career writer will typically cost between $0.08 per word and $0.10 per word. However, more specialized or more research-intensive topics may cost more.
When you hire a professional career writer, the process should not be overwhelming and time-consuming. After all, one of the main reasons you're delegating this task is to save time and money. That is why you should partner with a content marketing platform, such as Scripted. In doing so, you will gain instant access to a large pool of highly vetted writers, many of whom have direct experience in the career industry. Select the writer(s) who best suit your needs, hire them for a specific job, and get started. It's that simple.
A career writer should be able to provide valuable insight, creating content that speaks to your audience. Most often, readers seeking career content are in need of advice. In that sense, the writer you hire should be able to write content that is factual and/or inspiring. Depending on your brand's tone of voice, you may want to hire a career writer with plenty of personality. In other cases, you'll need someone who showcases strong research skills. Regardless of what you require, the end goal remains the same — hire a career writer who can develop quality content that converts.
Regardless of the industry, each and every writer will bring something unique to the table. Whether it's a writer's background or their knowledge of SEO strategies, it can be highly beneficial to recruit a well-rounded team. On a platform such as Scripted, multiple writers will submit proposals. That way, you can choose those who best suit your needs and overall brand. You can then invite specific writers to future jobs, making the hiring process even more seamless.
Whether you are in need of blog posts or monthly newsletters, social media content or a press release, professional career writers will adapt to your needs. They will possess the writing skills required to produce quality content, regardless of the type.
Find Your Perfect Employment & Career Writers
Search top employment & career writers to write high-quality content for the employment & career industry. As a Scripted member you will be able to reach out to them directly, negotiate price, and start short or long-term assignments with ease.
Jennifer "J Lynn" Cameron, founder of Street Savvy SEO (formerly Cameron Content Development | Est. 2010), delivers quality SEO content writing, editing, and graphic design services to clients in marketing, sales, accounting, finance, retail, eCommerce, and luxury travel, building strong relationships. Her editorial side stalks written mistakes like a lion and can tame the wildest content — once she's had coffee. She dreams of seeing the sky from Machu Picchu's summit and plotting novels on the sands of Bermuda.
Hire Jennifer C
Sydney Chamberlain is a content writer specializing in informational, research-driven projects. When writing, she focuses on delivering insightful, valuable content with the goal of making measurable impacts for her clients and their brands. In her personal life, she's passionate about travel, wellness, and technology, and those interests often tie into her work. You can learn more about her at sydneychamberlain.com.
Hire Sydney C
Marketing consultant and content writing strategist with 13+ years of experience. My superpower is explaining complex things simply - be it a clinical trial, financial report, or investing trend - and I am passionate about producing content that adds value and meets the needs of the reader. My writing has appeared in numerous outlets related to finance and investing, from TheStreet to SCORE. I have an MBA from Exeter, degrees in psychology/sociology, and over 15 years of experience working with hedge funds and startups. Let's talk.
Hire Renee B
During the past decade, Tim Stroud has written hundreds of articles for several well-known Internet content providers, including Media Piston and Textbroker. Currently, Tim does most of his Internet content writing for Scripted. In addition to his writing career, Tim is a life-long professional musician and entertainer, and has performed throughout the US, as well as the Netherlands. Tim currently lives in Key West, where he is married to musician/writer Keely Brown, who is a Scripted writer as well.
Hire Tim S
I am an experienced journalist who has transitioned from nearly a decade in TV news to creating content, including blog posts, press releases, and other communication materials for a wide range of clients. I have experience writing blogs, articles, and press releases for several industries, including, but not limited to, health and wellness, beauty, law, and politics.
Hire Alexandra C
I am a writer with two purposes - to entertain and inform. I consider the content a flop if it fulfills neither. Let's work together to realize your ideal content. I believe in working closely with clients to exceed their expectations. As such, I tend to emphasize the importance of discussing every nitty-gritty detail in every step of the collaboration for the most fruitful experience. I'm always looking forward to fresh opportunities in sharing my passion for writing and language toward improving the world of content. Let's work something out!
Hire Laurenzo O
Adam B. is a marketer by day and a writer by night. By trade, he is a growth marketer. He's an Adam of most trades, master of few who specializes in content/SEO. Specifically, content that is engaging to the reader, SEO optimized, and that ultimately leads to results. Adam B. is a seasoned writer who has experience writing B2B & B2B content in Tech, SaaS, Marketing, Careers, Mental Health, and More. He has a proven ability to help businesses grow their online presence through blogs, email, social media, and more.
Hire Adam B
Sandra has more than ten years of experience as a freelance writer, specializing in article creation, blog posts, website content, and eBooks. During this time, she has written on a wide range of subjects, including business, human resources, manufacturing, finances, travel, insurance, education, health care, and more. She has a degree in Business Administration and 15 years of work experience as a human resource manager.
Hire Sandra B
John is a 35 year old writer based out of San Francisco, CA and loves creating SEO focused content that drives businesses. While his primary interests are the entertainment industry, startup culture and linguistics, he's a seasoned writer and entrepreneur with ten years of experience in helping small companies grow their online presence. His work has been featured in Slate, Forbes and a variety of Bay-Area based weeklies.
Hire John P
The Importance of Creating DEI Content
As a business owner, it's essential to be aware of the changing landscape of the internet and how you can best reach your target audience. One way to do this is by creating content that is DEI-friendly. This means creating welcoming and inclusive content for everyone, regardless of their background or identity.
You'll make your website more accessible to a broader range of people, but you'll also send a strong message that your business is committed to diversity and inclusion. In today's increasingly connected world, embracing DEI is not only the right thing to do - it's also good for business.
Why Hire a DEI Writer?
As our world becomes increasingly connected, it is more important than ever to have a diverse, equitable, and inclusive society. A DEI writer can help you communicate your commitment to these values.
They can also help you reach a wider audience by creating relatable and inclusive content.
In addition, a DEI writer can help you stay up to date on the latest trends and developments in this field.
The Benefits of Hiring a DEI Writer
There are many benefits to hiring a DEI writer.
Demonstrate Commitment to Diversity, Equity, and Inclusion: Perhaps most importantly, DEI writers can help organizations communicate their commitment to diversity, equity, and inclusion more effectively. In today's climate, businesses need to be able to show that they are taking concrete steps to address issues of social justice. By working with a DEI writer, companies can send a strong message that they are committed to creating a more inclusive environment.
Inspire Customer Loyalty: Additionally, DEI writers can help businesses develop content that is more reflective of their employees' and customers' diverse experiences and perspectives. This type of content can help engage and connect with a broader range of people, ultimately increasing sales and customer loyalty.
Provide Valuable Insights: Finally, DEI writers can also provide valuable insights into how best to create equitable policies and practices within an organization. By partnering with a DEI writer, businesses can gain access to vital knowledge and expertise that can help them to advance their diversity, equity, and inclusion efforts.
Finding a DEI Writer on Scripted
A diverse, equitable, and inclusive workplace has never been more critical. The cultural landscape is shifting, and businesses need to change with it. But how do you go about creating such a workplace? And where do you find the resources to help you do it?
At Scripted, we are committed to helping our clients build workplaces that reflect the world around them. That's why we've launched a new category of writers who specialize in DEI content.
Our DEI writers can help you create policies and practices that foster a more diverse and inclusive environment for your employees. They can also develop educational materials that raise awareness of DEI issues and promote understanding and respect.
Sign up for a free trial today and hire a writer to help with your diversity, equity, and inclusion content.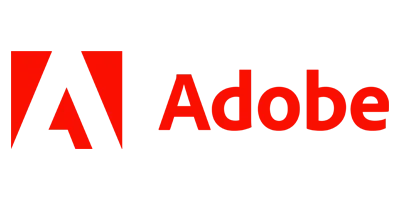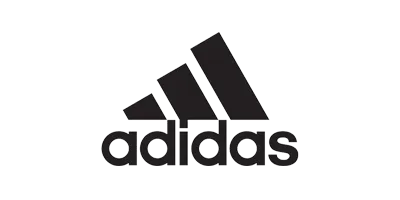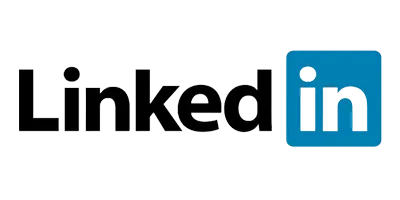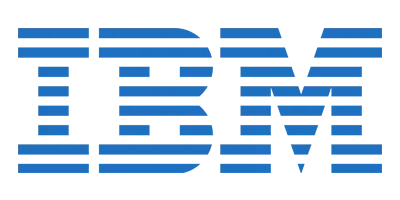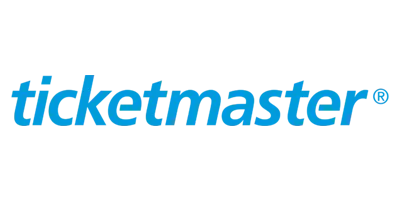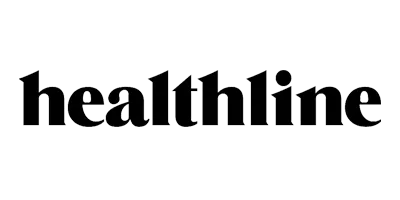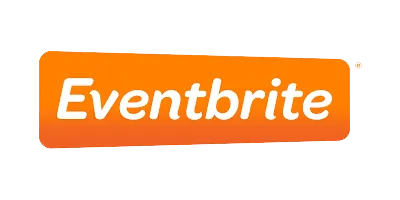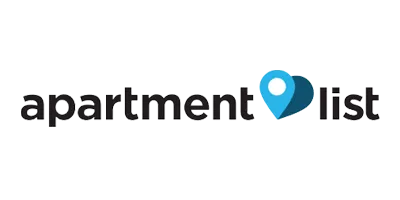 What Kind of Employment & Career Content Can You Order?