Hire
Technology

Writers Now!
Get Started
Frequently Asked Questions About Hiring Writers
Experienced technology writers often charge a premium for their services. Since they may also have experience working as coders, website developers, data analysts, and other technical jobs, they can ask for 10 to 15 centers per word. In some cases, experts with work in national publications can ask for more. Then again, beginning writers might charge as low as 5 cents per word. Beginning writers can cover basic topics but don't expect expert content.
You want to make sure you hire a technology writer who understands the topic and knows how to communicate with your audience. You can start your search by visiting online communities. Platforms often vet writers to make sure they can meet high standards. If they get high scores on grammar, word selection, and logic tests, then their profiles get added to the system. You can then browse their profiles to read samples and client reviews.
Few things matter more than finding a technology writer who understands your topic. Someone with experience writing about ETL platforms doesn't necessarily know about the best approaches to designing application UX. If you need a topic expert, look for someone who regularly publishes about that subject. Some writers, however, have general understandings of technological trends. They can make excellent technology writers when you want to address a broad audience.
Technology writers can help your business grow by improving your brand recognition, website traffic, and conversions. Today's top writers understand the importance of search engine ranking, so they include keywords to attract more traffic to your site. Engaging, thoughtful content tends to get shared on social media, which encourages other people to visit your site. In time, a technology writer can help your business by increasing your conversions and ad revenues.
Reading published writing samples will give you some idea of how well a writer works. You don't have to rely on past publications to know that your technology writer will create excellent content, though. Most platforms let you accept or reject work from writers. If the writing doesn't meet your needs, you can reject it. It doesn't take long before you find a few writers who surpass your expectations.
Find Your Perfect Technology Writers
Search top technology writers to write high-quality content for the technology industry. As a Scripted member you will be able to reach out to them directly, negotiate price, and start short or long-term assignments with ease.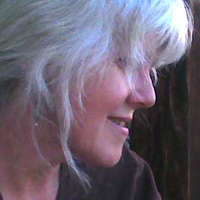 Carla Jean McKinney is a freelance writer and digital artist who writes long articles and whitepapers on artificial intelligence and robotics, SaaS for biopharma and medicine, and digital innovation in healthcare and the life sciences. A longtime college writing instructor with a background in journalism and degrees in literature and linguistics, she helps brands and businesses build authority as thought leaders in scientific and technical fields. Carla has certificates in digital design and illustration, and she also produces ebooks and other visual content. She lives and works in the bo...
Hire Carla M
Sydney Chamberlain is a content writer specializing in informational, research-driven projects. When writing, she focuses on delivering insightful, valuable content with the goal of making measurable impacts for her clients and their brands. In her personal life, she's passionate about travel, wellness, and technology, and those interests often tie into her work. You can learn more about her at sydneychamberlain.com.
Hire Sydney C
Do you have a rough first draft for a blog or website but need someone to make your copy shine? Then look no further; copy "tune-ups" are my area of expertise. I'm a writer, editor, and mentor from Sydney with over 20 years of experience working for companies like IBM and Acoustic. I love taking someone's rough draft, making structural changes to strengthen the storytelling, and finessing the text to sound more conversational and engaging.
Hire John J
Mike is a writer and government official based out of Pennsylvania. He has written two books, been featured in numerous nationally known websites, including Governing Magazine, The Mighty, and Mental Floss. He maintains a blog on mental health, has written numerous op-eds in local papers and completed over 2,500 freelance articles for other services. His specialties include public policy, health care, mental health, social media, video games, business, finance, marketing, and more.
Hire Michael S
Krista graduated from the University of Guelph where she studied psychology and neuroscience. Still active in her research, she now focuses on all aspects of health — both mental and physical. Based on her strong research skills, she is confident in a wide range of topics. Her specialties are health, neuroscience, and business. She is currently designing and building her own off-grid home. 
Hire Krista H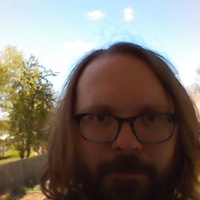 With more than two decades of writing and optimization experience, I know how to keep readers engaged, mimic brand voices, and get first-page rankings on search engine results. I have written for companies in diverse industries, including emerging technologies, wellness, consumer apps, enterprise software, UI/UX, outsourcing, and education.
Hire Matthew T
Zach is a well-established content writer and digital marketing professional. From small businesses to large enterprise companies, Zach can effectively craft words that resonate with the right audience. And when it comes to deadlines and responsiveness, he always ensures to get orders done quickly and respond to clients at lightning-speed. Given that Zach has worked a variety of positions in the marketing field and has been a professional freelance writer for the past two years, he has what it takes to propel your content to the next level.
Hire Zach R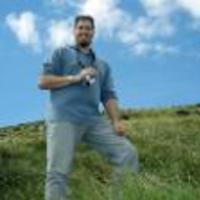 I possess a strong 20-year background in marketing, digital marketing, and advertising. However, writing has always been a true passion of mine, and after working in corporate offices for many years, I turned my passion for writing into a full-time job. As a contract content writer for the last 15 years, I can craft engaging and informative content about a wide variety of subjects. I have also written and published two fantasy novels and a collection of short stories.
Hire Scott K
Becky is a full-time, New York-based content specialist with experience writing search-optimized content for blogs and websites. (She also writes for print!). After graduating from Yale University, she spent nearly a decade working in the arts and publishing industries in NYC before deciding to give up all her belongings to write and travel the world. Becky currently creates content for Duarte, an agency that helps companies tell better brand stories. and her own company, Bespectacled Editor.
Hire Becky B
Marketing consultant and content writing strategist with 13+ years of experience. My superpower is explaining complex things simply - be it a clinical trial, financial report, or investing trend - and I am passionate about producing content that adds value and meets the needs of the reader. My writing has appeared in numerous outlets related to finance and investing, from TheStreet to SCORE. I have an MBA from Exeter, degrees in psychology/sociology, and over 15 years of experience working with hedge funds and startups. Let's talk.
Hire Renee B
The Importance of Hiring Technology Writers
In an ever-advancing technological world, having a tech guru by your side can make or break your site. For a massive mainstream audience, it is prudent to have a compelling technology writer who will provide in-depth coverage of future and current technological trends. Here at Scripted, we have highly-knowledgeable and highly-skilled tech writers waiting to join your team.
Why Hire A Technology Writer?
It is no secret that the technology spectrum is shifting consistently. Technology writers must be able to speak to professionals and amateurs alike. They ensure that your website gains visibility in search and drives quality traffic to your site.
Technical writers have the experience and awareness of various cost-effective and accurate social media content development tools. By hiring a technology writer as a social media manager, your business will achieve more growth. The writer creates content that matches the technology requirements of the audience.
The Benefits of Hiring a Technology Freelance Writer
SEO (Search Engine Optimization) is an excellent digital strategy and is the cornerstone of high visibility as well as relevant online content. SEO copywriting services from a qualified and experienced technical writer will help your site claim more outstanding spots in the SERPs. Thus, professionalism, website trust, timeliness, and relevant facts are among the advantages you can look forward to. Also, hiring a freelance writer who understands the role of data in marketing will create backlinks that can improve your search engine ranking.
Technical writers can design and modify some elements of your websites to increase the rate at which visitors convert into customers or leads. You can rest assured that a technology writer will handle all your content needs. For instance, a technology writer will comprehensively cover landing pages, contacts, about us, and other aspects that help visitors to identify the business at a glance. Your catalogs and product descriptions will be taken care of, thereby enabling the company to display products easily.
Finding a Technology Writer on Scripted
Scripted has a simplified interface that allows you to browse through with little effort. Our professional writers come with loads of experience and will help create content that will rank your website well in search engines. A high rank ensures optimum results from your website and social media pages.
Our writers are fully vetted and highly specialized in providing insightful content. Compared to finding an in-house technology writer, Scripted offers access to a variety of writers in various technological fields. Outsourced writers offer a fresh view, which will translate to great content for your site. Knowledgeable writers can handle difficult tasks and help break it down in simple and understandable words. With verified credentials, our technical writers are suitable for your website.
A great writer will quickly scale up the content on your website that will engage the right audience on social networks. Technology writers with a unique skill set attend directly to customer needs. This translates to higher search engine rankings hence more traffic.
Scripted has been a tremendous partner and value add for our business in helping us craft insider descriptions of cities and neighborhoods.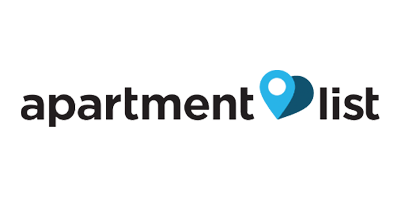 Scripted has been a wonderful resource for original content across many topics. They are effective at pitching new ideas or taking raw thoughts and building them into well crafted masterpieces of content.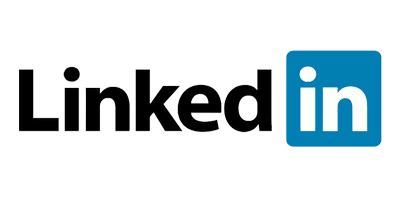 We would've had to hire about five full-time writers to get the amount of content that we're currently getting from our partnership with Scripted," said Kelly. "It just makes total sense.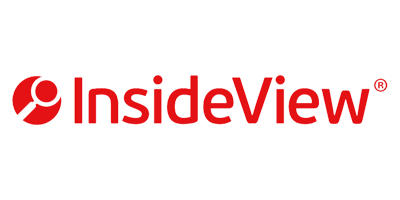 We've been working with Scripted on about four blogs per month for the past 12 months. As the writers and Scripted have become familiar with the brand and the way we work, they have been a great partner and delivered fantastic content which we publish monthly on our platforms.

One of the most beneficial parts of the platform is how the content reviewing system works. We love the ways in which writers of different levels can be selected and the excellent customer support Scripted offers. We hope to continue this relationship well into the year.

The adidas blog has seen growth month over month. We get some great comments on social as well.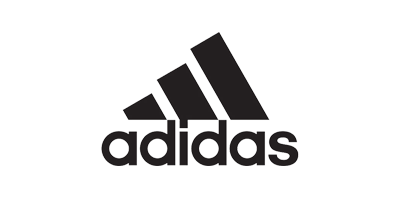 The biggest benefits of moving to Scripted have been improvements in the quality of writing, access to subject matter experts, and the ability to quickly complete large volumes of writing simultaneously.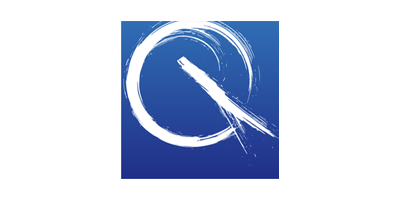 As an agency, we manage our own blog plus several client blogs. That means we always have a lot of posts in the works. Scripted helps us to make sure we deliver quality writing on time.
‍
We've been using Scripted for about eight months. The implementation of the agency dashboard lets us organize and manage projects by client, which is a huge help when you're dealing with a large volume of posts for a wide variety of clients. We can also restrict access to just the people who need access to each project. This helps keep inboxes less cluttered and more focused on what's important. The agency dashboard also allows us to favorite writers whose voice matches a particular client's brand, a big help when identifying the right writer for the job.
‍
In the past, we produced content either in-house or with freelance writers. Scripted has been much more reliable, and the writing quality on Scripted has been consistently strong.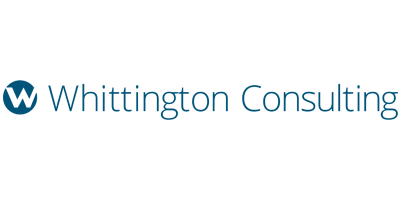 Using Scripted allows us to increase the frequency of our posts, and it's also a great forcing mechanism to plan in advance and pull together the topics and assignments for the upcoming month as well. It's a good forcing function as well just to make sure we're looking in advance at upcoming holidays or upcoming change.
‍
I think the quality is excellent. I was incredibly impressed. I thought that the writers found the fun voice, and I think there was a consistency across all the blog posts.


I was particularly overwhelmed with a lot of work here at Eventbrite, so I didn't have a ton of time. It took very little effort on my end to work with Scripted and their account management service. My account manager Tasia Potasinski made it really easy and straightforward for me -- using Scripted definitely saved me time and energy.
‍
After receiving the final drafts, I didn't have to do much editing. It took me no more than 10 or 15 minutes of reading through the white papers to just make sure everything was accurate. I think the quality of the content was strong and I felt like each writer did a fair amount of additional research. They really took the time to understand the topic and the context within the topic.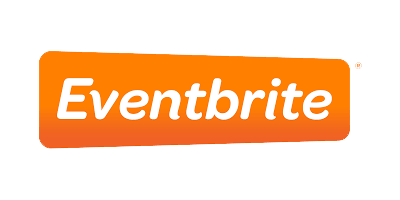 Prior to using Scripted we relied heavily on in-house marketing teams to create content. We're into our second year working with Scripted, and over those two years we've increased our content capabilities greatly - easily doubled the content and ideas in the last year.
‍
We use Scripted as an extension of our team and use the various services Scripted provides to supplement our research. Just getting a different perspective on an issue can help jumpstart an idea.The biggest benefit of Scripted is having access to a whole group of writers who offer a different perspective that makes our topics and ideas much greater in writing.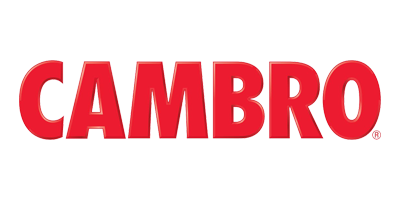 What Kind of Technology Content Can You Order?