Hire AI-Driven Healthcare Writers Now!
Get Started
Frequently Asked Questions About Hiring Writers
Healthcare writers often showcase a certain degree of high-level education or experience. Many will have a background in healthcare-related topics, which comes through in the content they produce. When it comes to expert healthcare writers, the rate you'll pay is typically anywhere between $0.06 per word and $0.50+ per word. On average, expect to pay around $100 for a 1000-word article. For more specialized topics or more heavily researched assignments, rates will increase. Remember, you get what you pay for. Higher quality content will always mean a greater return on investment.
The process of hiring a healthcare writer can seem a bit overwhelming. That is why it's best to partner with a content marketing platform that understands your unique needs. Quality content begins with quality writers. It's that simple. A platform such as Scripted has already weeded out the most highly vetted writers, allowing you to take your pick of the bunch. Simply post a job and prospective writers will send pitches. Select those who fit the bill, building partnerships you can rely on.
The healthcare industry covers a vast array of topics, many of which require specialized knowledge. A healthcare writer should possess strong writing skills first and foremost, as well as a background in the topics you wish to cover. although a healthcare writer will not necessarily need to have worked in the industry, they will need strong research skills. They should also be able to take complex topics and write them into layman's terms.
The benefits of hiring a healthcare writer include the following:
You will obtain quality content that is well-research and well-written, positioning you as a leader in the healthcare space
You will increase your ranking online, supporting the growth of your company
You will publish content that converts, helping you drive sales and traffic
Whatever your content marketing strategy is, a professional healthcare writer will help you reach key milestones. Although they will have a background in healthcare, their bread and butter is writing. This means that they will be able to adapt to your needs based on their unique skill set. For example, if you require a formal white paper one week and two blog posts packed with personality the following week, a skilled writer will be able to transition from one task to the next. You can also hire a number of writers so that you have a more versatile team.
Find Your Perfect Healthcare Writers
Search top healthcare writers to write high-quality content for the healthcare industry. As a Scripted member you will be able to reach out to them directly, negotiate price, and start short or long-term assignments with ease.
I am an experienced journalist who has transitioned from nearly a decade in TV news to creating content, including blog posts, press releases, and other communication materials for a wide range of clients. I have experience writing blogs, articles, and press releases for several industries, including, but not limited to, health and wellness, beauty, law, and politics.
Hire Alexandra C
Mabh is an experienced professional copywriter and copyeditor with clients all around the world. As well as being a published author and regular columnist for various magazines, she writes SEO-focused copy for websites, blogs, and e-zines across a variety of industries. Her primary focus is health and nutrition, with expertise in fitness, supplements, complementary therapies, and a range of medical conditions. She's also up to date with digital transformation, data management, and data analytics, helping a number of thriving companies in this area engage their customers and clients with eas...
Hire Mabh S
Hi, I'm Chelsea! I'm a freelance copywriter with a background in e-commerce. I'm passionate about beauty, health & wellness, and tech. I create high-quality content that builds trust and authority within your industry while helping grow your audience. I write blogs, email sequences, website copy, landing pages, e-books, social media ads, and more! If you want to build a strong online presence and reach your ideal client, I can help!
Hire Chelsea D
Creating unique website content and blog copy that engages readers and drives traffic is what I do best. I am passionate about writing web and blog content and helping my clients create unique and engaging content for their viewers. In my 5+ years of writing experience, I have worked across various niches and developed exceptional research skills.   I am skilled in landing page content, newspapers, FAQs, blogs, long-form blogs, listicle articles, and other website content needs. I pay close attention to client directions, ensuring every client is pleased with the final product.
Hire Emily C
Do you have a rough first draft for a blog or website but need someone to make your copy shine? Then look no further; copy "tune-ups" are my area of expertise. I'm a writer, editor, and mentor from Sydney with over 20 years of experience working for companies like IBM and Acoustic. I love taking someone's rough draft, making structural changes to strengthen the storytelling, and finessing the text to sound more conversational and engaging.
Hire John J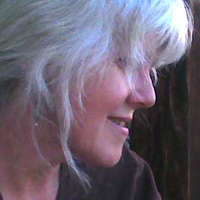 Carla Jean McKinney is a freelance writer and digital artist who writes long articles and whitepapers on artificial intelligence and robotics, SaaS for biopharma and medicine, and digital innovation in healthcare and the life sciences. A longtime college writing instructor with a background in journalism and degrees in literature and linguistics, she helps brands and businesses build authority as thought leaders in scientific and technical fields. Carla has certificates in digital design and illustration, and she also produces ebooks and other visual content. She lives and works in the bo...
Hire Carla M
Stop banging your head! Michelle loves writing/editing content for favorite clients — it gets results (without headaches)! She boasts 20+ years as a writer, graphic/web designer, and marketing expert, and has written 1000+ for education, finance, crypto, cannabis, health, fitness, travel, beauty, art, motorsports, fashion, environment, tech, pets, insects, pests, AI, SEM, SEO... As a PhD(c), she researches decision-making PLUS has an MS in MarCom, an MPhil in Management, and a BA in Premed Biology. You'll even find her motorcycling or belly dancing. https://bit.ly/scripted-spotlight-michelle-h
Hire Michelle H
Krista graduated from the University of Guelph where she studied psychology and neuroscience. Still active in her research, she now focuses on all aspects of health — both mental and physical. Based on her strong research skills, she is confident in a wide range of topics. Her specialties are health, neuroscience, and business. She is currently designing and building her own off-grid home. 
Hire Krista H
I have a background in healthcare which includes nursing, cardiovascular disease, diabetes, cancer, program management, and commissioning in the UK health setting. I also write for the travel and leisure industry and am a walking guidebook author. My portfolio includes writing on local food production for a regional magazine. NCTJ Diploma in Journalism.
Hire Rachael R
Kate is a 30-something expat living in South-east Asia. She is a scientist, leader, and entrepreneur, and brings this energy to the articles she writes. She is comfortable handling diverse topics from accounting to zoology. She is passionate about the power of the written word to connect, inform, and entertain her readers.
Hire Kate D
Why Hire a American Medical Association (AMA) Writer?
The core mission of the American Medical Association is to "promote the science and art of medicine and the betterment of public health." The AMA pursues this purpose in many ways. It provides professional and scientific support to physicians nationwide, and it serves as a clearinghouse for the latest research and advancements in medicine.
The AMA also acts as an advocacy group on behalf of medicine. If there was ever a time when medical practitioners had significant authority in the United States of America, it has certainly long passed. Even the halls of Congress are filled with people who actively work to undermine science and all that it tells us about the world.
The AMA's grassroots network connects physicians across the country and helps them advocate for smarter solutions to America's health care challenges. No one is more qualified to guide members of Congress in the production of health care legislation. The AMA strives to help science-friendly legislators create laws that will improve the health care system; it also prepares them to debate these matters with their colleagues in various settings.
To do all of these things, the American Medical Association needs writers. The organization needs freelance content creators who can turn the knowledge possessed by its members into language that is clear and compelling.
Most people do not think of the AMA as a partisan organization. The organization does not align itself with either of the major political parties, but it does involve itself quite deeply in politics. Politics is about who gets what, when, and how. Through politics, the people decide how to divide the nation's limited resources. Medicine cannot afford to be on the sidelines when such decisions are being made. The AMA has come to the realization that involvement in the political process is no longer optional.
The group has its Political Action Committee and runs a number of political education programs that provide physicians who want to run for office the tools they need to win.
Benefits of Hiring the American Medical Association (AMA) Writers
1. Accuracy
Communicating the principles and facts of science is difficult in a society that has become increasingly skeptical of the field. That is why you must be precise and exact in every statement that is meant for public consumption. An AMA writer will know how to convey the main points of your explanations and arguments without sacrificing scientific accuracy.
2. SEO
You need to reach as many people as possible. When you hire a professional writer, you get someone with deep knowledge in search engine optimization. Your writer will be able to choose the kinds of words and phrases that will put your digital posts at the top of search engine rankings.
3. Passion
The American Medical Association is composed of people who are passionate about the value and benefits of medicine. You and your colleagues are not neutral in the debates over medical science in America. You are active, energetic, and partisan participants. This passion and verve should show through in your political writing. A professional writer will take on this tone and express it in the content they generate for you.
Finding a Freelance AMA Writer on Scripted
The job of AMA writers is to help physicians communicate effectively to the public. Whether they are trying to inform them about new medical treatments or get their votes for an office, writers can help AMA members transform the language of medicine into the language of everyday life.
It is useful to hire writers who specialize in the healthcare field. It can help improve the effectiveness of your communications to a lay audience. It can also save you and your team a great deal of time and money.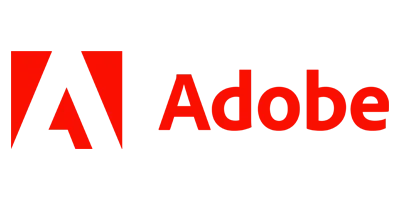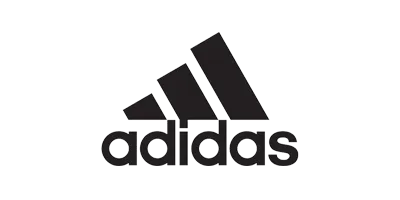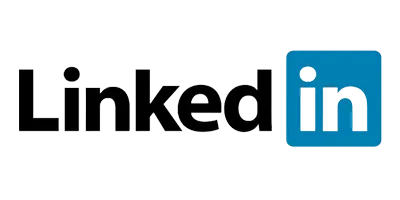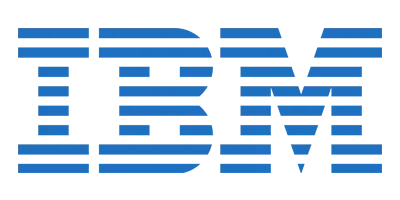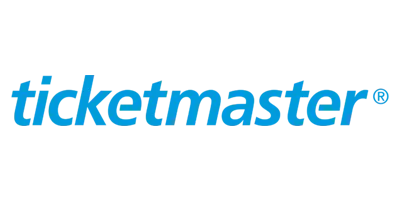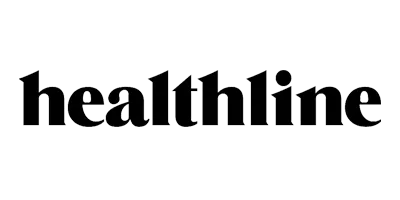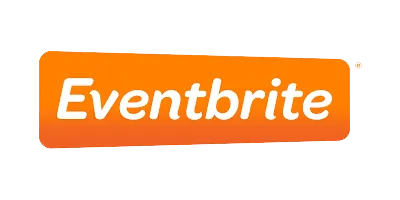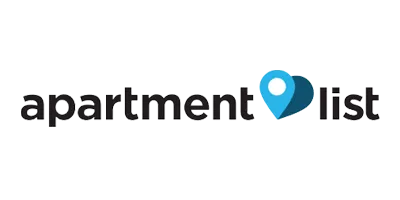 What Kind of Healthcare Content Can You Order?