Hire AI-Driven Healthcare Writers Now!
Get Started
Frequently Asked Questions About Hiring Writers
Healthcare writers often showcase a certain degree of high-level education or experience. Many will have a background in healthcare-related topics, which comes through in the content they produce. When it comes to expert healthcare writers, the rate you'll pay is typically anywhere between $0.06 per word and $0.50+ per word. On average, expect to pay around $100 for a 1000-word article. For more specialized topics or more heavily researched assignments, rates will increase. Remember, you get what you pay for. Higher quality content will always mean a greater return on investment.
The process of hiring a healthcare writer can seem a bit overwhelming. That is why it's best to partner with a content marketing platform that understands your unique needs. Quality content begins with quality writers. It's that simple. A platform such as Scripted has already weeded out the most highly vetted writers, allowing you to take your pick of the bunch. Simply post a job and prospective writers will send pitches. Select those who fit the bill, building partnerships you can rely on.
The healthcare industry covers a vast array of topics, many of which require specialized knowledge. A healthcare writer should possess strong writing skills first and foremost, as well as a background in the topics you wish to cover. although a healthcare writer will not necessarily need to have worked in the industry, they will need strong research skills. They should also be able to take complex topics and write them into layman's terms.
The benefits of hiring a healthcare writer include the following:
You will obtain quality content that is well-research and well-written, positioning you as a leader in the healthcare space
You will increase your ranking online, supporting the growth of your company
You will publish content that converts, helping you drive sales and traffic
Whatever your content marketing strategy is, a professional healthcare writer will help you reach key milestones. Although they will have a background in healthcare, their bread and butter is writing. This means that they will be able to adapt to your needs based on their unique skill set. For example, if you require a formal white paper one week and two blog posts packed with personality the following week, a skilled writer will be able to transition from one task to the next. You can also hire a number of writers so that you have a more versatile team.
Find Your Perfect Healthcare Writers
Search top healthcare writers to write high-quality content for the healthcare industry. As a Scripted member you will be able to reach out to them directly, negotiate price, and start short or long-term assignments with ease.
Stasia has a Bachelor of Science degree in Elementary Education. She spent 15 years working in the public school system before becoming a freelance writer, novelist, and blogger. Her middle grade novel "The Weirder the Better" was released in July 2011 by Black Heron Press. She has since self-published several eBooks and paperbacks. She has completed over a 1,000 articles in a wide range of subjects. Stasia has specific writing experience in the fields of education, health, fitness, technology, and law.
Hire Stasia D
Krista graduated from the University of Guelph where she studied psychology and neuroscience. Still active in her research, she now focuses on all aspects of health — both mental and physical. Based on her strong research skills, she is confident in a wide range of topics. Her specialties are health, neuroscience, and business. She is currently designing and building her own off-grid home. 
Hire Krista H
Creating unique website content and blog copy that engages readers and drives traffic is what I do best. I am passionate about writing web and blog content and helping my clients create unique and engaging content for their viewers. In my 5+ years of writing experience, I have worked across various niches and developed exceptional research skills.   I am skilled in landing page content, newspapers, FAQs, blogs, long-form blogs, listicle articles, and other website content needs. I pay close attention to client directions, ensuring every client is pleased with the final product.
Hire Emily C
Kate is a 30-something expat living in South-east Asia. She is a scientist, leader, and entrepreneur, and brings this energy to the articles she writes. She is comfortable handling diverse topics from accounting to zoology. She is passionate about the power of the written word to connect, inform, and entertain her readers.
Hire Kate D
I have a background in healthcare which includes nursing, cardiovascular disease, diabetes, cancer, program management, and commissioning in the UK health setting. I also write for the travel and leisure industry and am a walking guidebook author. My portfolio includes writing on local food production for a regional magazine. NCTJ Diploma in Journalism.
Hire Rachael R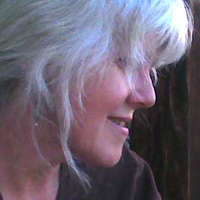 Carla Jean McKinney is a freelance writer and digital artist who writes long articles and whitepapers on artificial intelligence and robotics, SaaS for biopharma and medicine, and digital innovation in healthcare and the life sciences. A longtime college writing instructor with a background in journalism and degrees in literature and linguistics, she helps brands and businesses build authority as thought leaders in scientific and technical fields. Carla has certificates in digital design and illustration, and she also produces ebooks and other visual content. She lives and works in the bo...
Hire Carla M
April Khan is an accomplished business, lifestyle, and medical writer with over 20 years of experience. Since opening Gud Agency Inc., she published over 4,000 articles for various publications and well-respected companies, including DropBox, Shape,  NHS, and LG. Her specialty is optimized content that sparks change. Khan is educated in Media, Health Communications, and Healthcare Law. She is passionate about behavioral sciences and works tirelessly to promote health equity.
Hire April K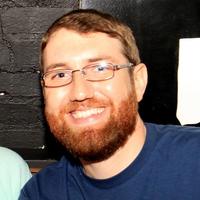 After writing as a hobby during high school, Curtis transitioned to journalism and professional copywriting. He earned a degree in psychology and another in criminal justice from Augusta University in 2010. He went on to gain an MPA degree and graduate certificate in disaster management. These degrees were research-intensive, and he participated in several out-of-state conferences where he presented original research. This experience helped to craft impeccable investigative and analytical skills. Since that point, he's written everything from legal articles to eBay purchasing guides.
Hire Curtis F
Mabh is an experienced professional copywriter and copyeditor with clients all around the world. As well as being a published author and regular columnist for various magazines, she writes SEO-focused copy for websites, blogs, and e-zines across a variety of industries. Her primary focus is health and nutrition, with expertise in fitness, supplements, complementary therapies, and a range of medical conditions. She's also up to date with digital transformation, data management, and data analytics, helping a number of thriving companies in this area engage their customers and clients with eas...
Hire Mabh S
Do you have a rough first draft for a blog or website but need someone to make your copy shine? Then look no further; copy "tune-ups" are my area of expertise. I'm a writer, editor, and mentor from Sydney with over 20 years of experience working for companies like IBM and Acoustic. I love taking someone's rough draft, making structural changes to strengthen the storytelling, and finessing the text to sound more conversational and engaging.
Hire John J
Why Hire a Medical Malpractice Freelance Writer?
Each patient deserves competent and thoroughly professional medical care. When they do not get it, things can go wrong. And when doctors fail, lawyers are forced to get involved.
If your law firm specializes in medical malpractice, then you must find ways to reach out to people who have been injured or permanently disabled owing to the ignorance, incompetence, negligence, or recklessness of a physician. The best way to do this is through blogging, social media, and a world-class website. A medical malpractice writer can help you create and maintain each forum.
Benefits of Hiring Medical Malpractice Freelance Writers
1. Medical malpractice blog posts
Your blog posts should do two things. First, they should inform prospective clients. Being hurt by your own doctor is a bewildering experience. Many such victims don't even know what the issue is and cannot understand what their physician has told them. A writer for a medical malpractice blog must translate medical jargon and legalese into plain English. They must write in a way that encourages clients who have a problem that the law can solve to come forward.
A blog post must also be written for search engines. Experienced freelance writers know how to write in a way that maximizes the search engine optimization. They will produce content that an indexing bot for Google, Yahoo, Bing and other search engines can identify. Using solid SEO techniques can help a bot accurately categorize a blog as a law firm services page. This will help drive prospective clients to your site.
2. Medical malpractice website content
Most people will learn about your medical malpractice services through your website. You must strive to not only make a good first impression, but to educate viewers. Most medical malpractice victims do not have even realize they have a case. The medical professionals responsible for the injury will tell them that it was the result of a bad outcome or an inherently risky procedure. This is often not the case. But people will not know this unless they are given a different point of view. You should ensure that your website lists the kind of complications that may result from medical malpractice.
This is not easy to do. Medical malpractice lawyers deal with physicians and the jargon of medicine every day. At times, they start using the same technical language themselves. The job of a medical malpractice writer is to describe medical conditions in a way that is easier for prospective clients to identify.
3. Medical malpractice social media content
Personal injury law, including medical malpractice, is probably the most heavily advertised areas of law. The public is constantly bombarded by personal injury advertisements on television, radio, newspapers, and the Internet. But marketing tactics must adjust to twenty-first century realities. And in the present time, the best way to reach people is through social media.
It is not enough for a medical malpractice law firm to pitch legal solutions to personal injury or claim its superiority over rival firms. It must try to build relationships with prospective clients. You can hire freelance writer to do this kind of marketing. In fact, there are content writers that specialize in creating the kind of social media post that will engage your target audience and get them to reach out to you.
4. Growing your practice
Large medical malpractice firms can spend thousands, and sometimes millions, of dollars on advertising each year. If you are a solo practitioner or part of a small firm, you cannot afford this kind of spending. You can nevertheless fight back against large firms with the hire content writer who specializes in medical malpractice. These professionals can help you create compelling and well-written blog posts, maintain superior website content, and create attention-grabbing social media posts.
Finding a Freelance Medical Malpractice Writer on Scripted
Good communication is essential in the healthcare field. You can only succeed by producing prose that is simple, clear, and coherent. Hiring a freelance writer can help. Scripted.com maintains a pool of highly talented and experienced writers. The purpose of a writer is to turn general ideas into words that spur action. If you hire writer from Scripted, you will take your first step toward the fulfilling the goals and larger vision you have set.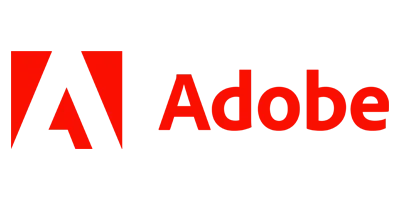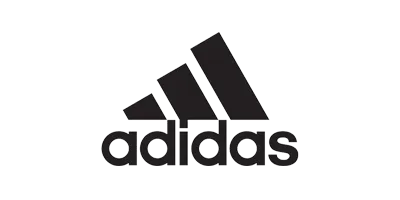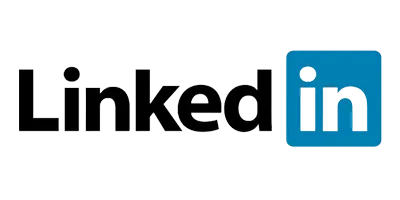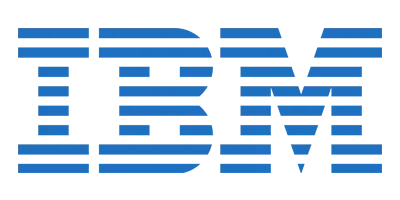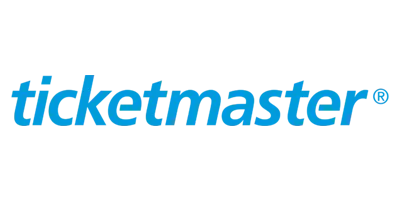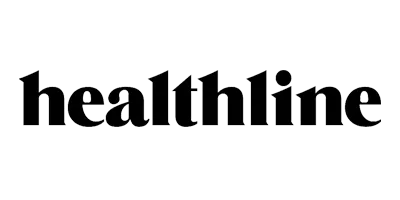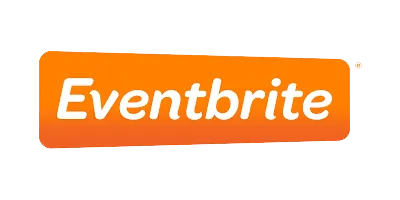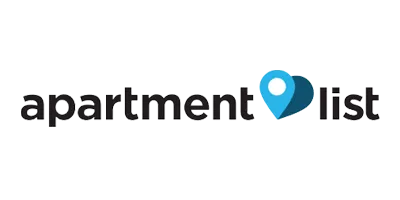 What Kind of Healthcare Content Can You Order?