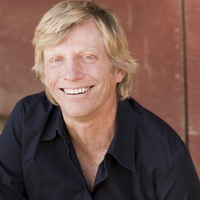 San Francisco, California, United States
I have worked as a ghost writer, educational writer, and editor for the past ten years in fields ranging from personal memoir to textbook publication. I created a series of math texts for Pearson Prentice Hall in the early 2000s. Since then, I have edited and credited interact...
Writing samples by Robert R ...
Toddlers learn by watching, playing, and following steps. So break down the process of holding your breath under water into simple steps. Diving reflex—breathing under water comes (almost) naturall...
Why is everyone always bugging us to read? Because becoming a powerful reader is the best way to become a powerful writer, thinker, and problem solver. When we read, we reach into the author's mind...
MY ROLE AS A SWIM TEACHER The renowned child development specialist Jean Piaget once wryly observed, "When you teach a child something you take away forever his chance of discovering it for himself...
Robert R writes about...