Hire
Home & Garden

Writers Now!
Get Started
Frequently Asked Questions About Hiring Writers
Depending on the scope of work you seek, the cost of a home and garden writer will vary. Freelance writers generally charge an hourly rate or a fixed rate, based on the word-count and a job's specifications. The majority of writers in this industry will charge anywhere from $60 to $120 for a 1000-word article. Hourly, you may pay anywhere from $26 to $75 an hour. The rate you pay will depend on numerous factors, including the quality of content you want, the type of content and expertise you need, an assignment;s requirements, etc.
Hiring a home and garden writer doesn't need to be complicated. To gain access to the top talent, you should partner with a content marketing agency. For example, when you become a Scripted member, you will be able to browse a pool of the top two percent of all applicants. In this case, Scripted does the ""heavy lifting"" for you. No need to waste your time on writers who may or may not deliver in terms of quality content. Go straight to the source and hire directly on a reputable platform.
Depending on your niche, you'll want to hire a home and garden writer who displays knowledge of the industry. Whether they once worked in a home and garden center, showcase an immense passion for home and garden topics, or have strong research skills, the goal is to hire someone who can deliver quality, authoritative content. It's also important to work with a writer that showcases some understanding of marketing strategies, such as SEO.
Whether you are in need of social media content, white papers, product descriptions, blog posts, email newsletters, or any other type of content, a professional home and garden writer will help you reach your content marketing goals. Once you find a home and garden writer or two you work well with, you will build a solid working relationship. They will become familiar with your specific brand and objectives, helping you reach each content-related milestone.
When you hire a home and garden writer, you will bring a new voice to your content. Although you may be an expert in the home and garden space, writing is a whole other ball game. Quality content requires skill and experience. In that sense, a home and garden writer will benefit you in the following ways:
You will be able to create content that speaks to your readers, positioning you as a leader in the home and garden space
The content you receive will drive your marketing goals and overall business objectives
You will build trust among your audience, resulting in greater customer loyalty
Find Your Perfect Home & Garden Writers
Search top home & garden writers to write high-quality content for the home & garden industry. As a Scripted member you will be able to reach out to them directly, negotiate price, and start short or long-term assignments with ease.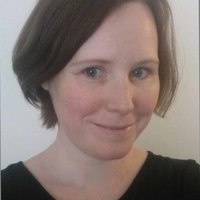 A writer of diverse interests, Joanne Thomas has penned pieces about road trips for Hyundai, children's craft projects for Disney and wine cocktails for Robert Mondavi. She has lived on three continents and currently resides in the western United States. Thomas holds a BSc in politics from the University of Bristol, England.
Hire Joanne T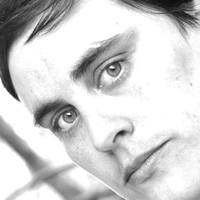 I'm a Canadian expat living in Guatemala and I've been writing ebooks and articles, as well as website copy, for the past decade. My areas of interest include travel, food, parenting and business, but I'm always open to work on new topics. My research skills are excellent, so let me know what you're working on!
Hire Genesis D
Mabh is an experienced professional copywriter and copyeditor with clients all around the world. As well as being a published author and regular columnist for various magazines, she writes SEO-focused copy for websites, blogs, and e-zines across a variety of industries. Her primary focus is health and nutrition, with expertise in fitness, supplements, complementary therapies, and a range of medical conditions. She's also up to date with digital transformation, data management, and data analytics, helping a number of thriving companies in this area engage their customers and clients with eas...
Hire Mabh S
Krista graduated from the University of Guelph where she studied psychology and neuroscience. Still active in her research, she now focuses on all aspects of health — both mental and physical. Based on her strong research skills, she is confident in a wide range of topics. Her specialties are health, neuroscience, and business. She is currently designing and building her own off-grid home. 
Hire Krista H
Becky is a full-time, New York-based content specialist with experience writing search-optimized content for blogs and websites. (She also writes for print!). After graduating from Yale University, she spent nearly a decade working in the arts and publishing industries in NYC before deciding to give up all her belongings to write and travel the world. Becky currently creates content for Duarte, an agency that helps companies tell better brand stories. and her own company, Bespectacled Editor.
Hire Becky B
I am an experienced freelance writer with a rich background in teaching, ad creation, and healthcare publications. I have served as an editor of the historic Monroe County Appeal newspaper, been a contributing editor to Maine St. Magazine, and written articles for numerous websites, including Doctor Wise and 50plus-lifestyle.com. My specialties include legal issues, health care, insurance, 50-plus lifestyle concerns, and cybersecurity. Humor is important to me, and I can write satirically as well as seriously. I earned my MFA in creative writing from Spalding University and my MA and BA in...
Hire Beth W
Just ask my family - I've been a writing fiend since I learned as a first grader that I could write stories like those I loved. While I temporarily pursued other careers, in college I returned to writing as Technical and Professional Communication major. I learned how to write logically and clearly while avoiding unnecessary words that detract from the message. I wrote a wide variety of content from reports to user-friendly instructions, learned to adhere to various style guides including MLA and the Chicago Manual, and how to properly and quickly edit writing.
Hire Karis B
I am a writer with two purposes - to entertain and inform. I consider the content a flop if it fulfills neither. Let's work together to realize your ideal content. I believe in working closely with clients to exceed their expectations. As such, I tend to emphasize the importance of discussing every nitty-gritty detail in every step of the collaboration for the most fruitful experience. I'm always looking forward to fresh opportunities in sharing my passion for writing and language toward improving the world of content. Let's work something out!
Hire Laurenzo O
Gail graduated from the University of Tennessee with a Bachelor of Science in Accounting and later attended Eastern Washington University while working and earned a MBA. She had a 30 year career in business and education, having progressed from accountant to budget analyst to financial manager to Administrative Director of Finance and Budgeting. Places of employment include Humana, Eastern Washington University, and the Community Colleges of Spokane. 14 years ago, Gail gave up corporate life and bravely chose to pursue a self-employed freelance writing career. She currently ghostwrites maga...
Hire Gail L
Autumn has a BA in Journalism from Arizona State University, where she was accepted to the Barrett Honors College. Since 2008, she has written content focusing on the law, real estate, business, insurance, travel, education, digital marketing, and social media. There are few topics she hasn't written about at this point, but she loves learning something new every day, so she's always up for the fun of researching and writing about new subjects.
Hire Autumn R
The Importance of Hiring Home & Garden Writers
According to Infogroup, there are approximately 245,000 home and garden improvement businesses in the United States. That is why it's more important than ever to stand out, positioning yourself as an industry leader. Hiring a home and garden writer on Scripted can help you do just that.
Like any other industry, a successful home and garden brand requires specific expertise and knowledge. Whether you aim to attract more visitors and followers or would like to improve conversion rates, an experienced home and garden writer can help you reach your goals.
From blog posts to email newsletters, social media content to DIY video scripts, an expert home and garden writer can revolutionize your approach to content marketing.
Why Hire a Home & Garden Writer?
The home and garden industry certainly thrives on creativity. However, many concepts and projects also require a specific set of skills, as well as expert knowledge. For example, if you're developing a blog that focuses on modern design techniques in order to upcycle furniture, your readers will expect quality content.
If you don't deliver, unfortunately, they will not likely return. Low-quality content reflects poorly on your brand and if not addressed, your marketing strategy could significantly suffer.
The Benefits of Hiring a Home & Garden Writer
By hiring a professional home and garden writer, you can address your:
Website – Your website may be pretty, but a good looking website isn't the same as a high-quality website. This is particularly true in the home and garden space, as your readers are likely visiting your site in order to obtain knowledgeable advice and guidance. Quality content offers value, which will then increase conversion rates. The goal here is to build trust.

Blog — There are so many reasons to start a blog, especially in terms of SEO benefits and traffic. For example, companies with blogs get approximately 67% more monthly leads, as well as 55% more website visitors in comparison to those who do not blog. An expert home and garden writer will help you optimize your SEO strategies, improving conversion rates.

Email newsletters — Considering over 50 percent of U.S. respondents check their email more than 10 times daily, email newsletters are a great way to reach your audience. After all, more than 59 percent of marketers say that email is their biggest return on investment.
Whether you want to improve your social media content or are in need of promotional newsletters, home and garden freelance writers are available when you need them.
How to Find a Home & Garden Writer on Scripted
Hiring a home and garden writer on Scripted is simple. Since only the top 2% of applicants are accepted to the platform, you gain instant access to Scripted's quality talent pool.
Regardless of the project, there will be an expert writer to assist you. Whether you require someone who has experience with interior design or would like to work with a writer who loves gardening (who is also a social media whiz), simply start browsing Scripted's top home and garden writers to find the best fit.
As a member, you will be able to reach out to writers who pique your interest, negotiate price, and then begin your first project with ease. Since everything is completed on the Scripted platform, you will save an immense amount of time, and as you get to know select writers, you can invite them to work on future tasks.
Scripted has been a tremendous partner and value add for our business in helping us craft insider descriptions of cities and neighborhoods.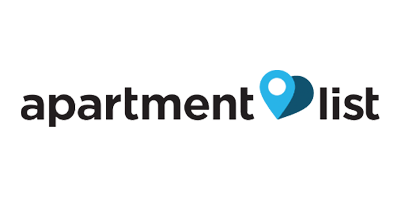 Scripted has been a wonderful resource for original content across many topics. They are effective at pitching new ideas or taking raw thoughts and building them into well crafted masterpieces of content.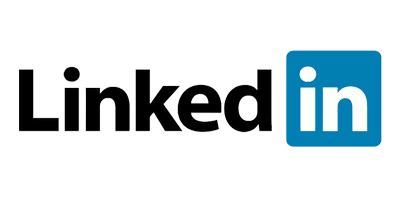 We would've had to hire about five full-time writers to get the amount of content that we're currently getting from our partnership with Scripted," said Kelly. "It just makes total sense.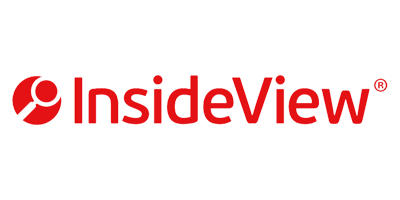 We've been working with Scripted on about four blogs per month for the past 12 months. As the writers and Scripted have become familiar with the brand and the way we work, they have been a great partner and delivered fantastic content which we publish monthly on our platforms.

One of the most beneficial parts of the platform is how the content reviewing system works. We love the ways in which writers of different levels can be selected and the excellent customer support Scripted offers. We hope to continue this relationship well into the year.

The adidas blog has seen growth month over month. We get some great comments on social as well.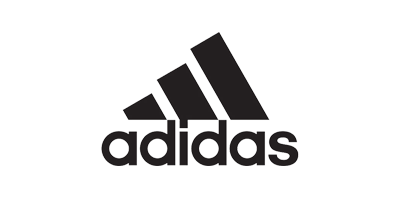 The biggest benefits of moving to Scripted have been improvements in the quality of writing, access to subject matter experts, and the ability to quickly complete large volumes of writing simultaneously.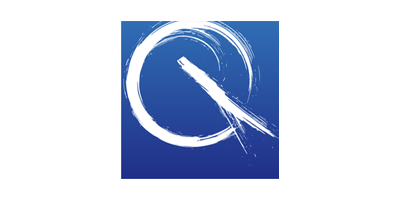 As an agency, we manage our own blog plus several client blogs. That means we always have a lot of posts in the works. Scripted helps us to make sure we deliver quality writing on time.
‍
We've been using Scripted for about eight months. The implementation of the agency dashboard lets us organize and manage projects by client, which is a huge help when you're dealing with a large volume of posts for a wide variety of clients. We can also restrict access to just the people who need access to each project. This helps keep inboxes less cluttered and more focused on what's important. The agency dashboard also allows us to favorite writers whose voice matches a particular client's brand, a big help when identifying the right writer for the job.
‍
In the past, we produced content either in-house or with freelance writers. Scripted has been much more reliable, and the writing quality on Scripted has been consistently strong.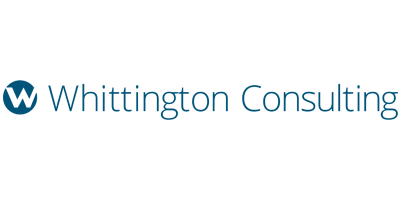 Using Scripted allows us to increase the frequency of our posts, and it's also a great forcing mechanism to plan in advance and pull together the topics and assignments for the upcoming month as well. It's a good forcing function as well just to make sure we're looking in advance at upcoming holidays or upcoming change.
‍
I think the quality is excellent. I was incredibly impressed. I thought that the writers found the fun voice, and I think there was a consistency across all the blog posts.


I was particularly overwhelmed with a lot of work here at Eventbrite, so I didn't have a ton of time. It took very little effort on my end to work with Scripted and their account management service. My account manager Tasia Potasinski made it really easy and straightforward for me -- using Scripted definitely saved me time and energy.
‍
After receiving the final drafts, I didn't have to do much editing. It took me no more than 10 or 15 minutes of reading through the white papers to just make sure everything was accurate. I think the quality of the content was strong and I felt like each writer did a fair amount of additional research. They really took the time to understand the topic and the context within the topic.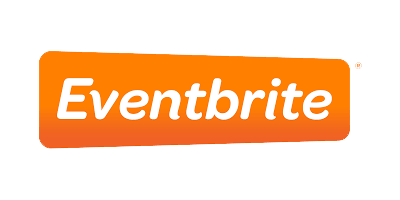 Prior to using Scripted we relied heavily on in-house marketing teams to create content. We're into our second year working with Scripted, and over those two years we've increased our content capabilities greatly - easily doubled the content and ideas in the last year.
‍
We use Scripted as an extension of our team and use the various services Scripted provides to supplement our research. Just getting a different perspective on an issue can help jumpstart an idea.The biggest benefit of Scripted is having access to a whole group of writers who offer a different perspective that makes our topics and ideas much greater in writing.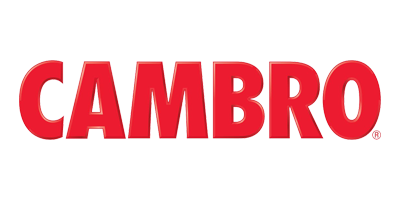 What Kind of Home & Garden Content Can You Order?