Hire Scripted Freelance Writer Kathy Neudorf Today!
Kathy Neudorf is an experienced freelance writer in the Accounting & Finance, Automotive, Cannabis, Construction, Fashion & Beauty, Food & Beverage, Health & Wellness, Home & Garden, Human Resources, Insurance, IT & Security, Real Estate, Sales, Software, Technology, Transportation & Logistics industries.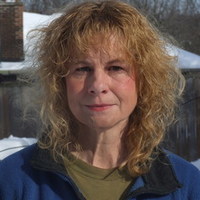 Kitchener, Ontario, Canada
Writer for over 7 years
Last online about 9 hours ago
Customer Ratings:
Kathy is a professional freelance writer based out of Ontario, Canada. She is a certified SEO writer that helps businesses drive visitors to their website. While her main interests are in the automotive and technological fields, she is experienced in a wide variety of topics that include gardening, tourism and entertainment.
Hire Kathy