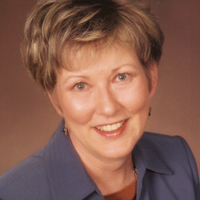 Atlanta, Georgia, United States
Kathleen offers three key skills. First, she has the ability to use her own expertise to inform her writing. Second, she has the capacity for doing research on a wide variety of topics, identifying the heart of the information, and then presenting it in an easy-to-understand written form. Third, Kathleen enjoys producing different styles of writing -- from friendly to formal to a bit irreverent. Her natural curiosity keeps her motivated to find the information that will make her writing attract readers. Kathleen has an extensive business background. Prior to writing professionally, she held management positions in several industries including consulting, technology and healthcare. She has lived in the trenches, not just written about them. While her background gives her the skills to write for a variety of industries, Kathleen has many years of experience writing for real estate professionals and their prospects and clients.
---
Topics
Looking to
Hire

Other Writers Like Kathleen A?

Kathleen A creates content for these topics. Select a topic to browse other writers on our platform that also write about that topic.