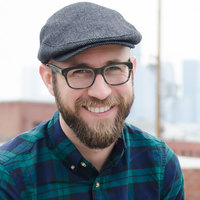 Los Angeles, California, United States •
Your audience has a limitless supply of stories follow out there. Most of it's just more of the same. We have to do something different. Let's conjure dreams and spark nostalgia. Let's incite laughter so loud that people surprise themselves. Let's create moments of reflection in a noisy world, so that people can feel they've found something singular. My foremost topics include: - Performing arts and live events. - Cocktails, beer and wine. - Dating and romance. As a veteran of theatre and film, with a focus on marketing, I can help you to: - Speak to your audience on a personal, human level. - Create a feeling of authenticity that sets you apart. - Ensure your voice is familiar and consistent across mediums.
Get Started
Try Scripted
Free

for a Month

Your first month is on us.