Hire
Health & Wellness

Writers Now!
Get Started
Frequently Asked Questions About Hiring Writers
The cost to hire a health and wellness writer will depend on what it is you seek. For example, a well-researched, in-depth white paper will cost more than a handful of social media posts. Health and wellness writers will charge either an hourly or fixed cost, which is typically dependent on a per-word rate. Of course, the scope of work will also determine the cost. Since a lot of health and wellness writers have a background in health and/or medicine, their rate will reflect their level of expertise and education — which translates into quality, authoritative content. On average, expect to pay around $0.08 to $0.10/word for a quality writer, which is $80 to $100 for a 1000-word article. For more specialized topics, writers may charge anywhere from $100 to $200+ for a 1000-word article.
When hiring a health and wellness writer, it's best to seek professional freelance writers who are available when you need them. To begin, partner with a content marketing agency. These agencies offer access to a more selective talent pool, allowing you to hire with ease. For example, with Scripted, all you need to do is create a health and wellness job posting. Experienced health and wellness writers will then pitch ideas and then you accept the proposal that best suits your needs. It's as simple as that.
A health and wellness writer should have experience within the industry itself. Whether a writer showcases general knowledge or specializes in a more specific niche, their experience will be reflected in both their background and writing samples. Not only should a health and wellness writer showcase direct knowledge of industry-related topics, but they should also be familiar with SEO and other key marketing strategies.
Whether you own and operate a health and wellness blog, run a clinic, or are a nutritionist, you likely have the expertise necessary to develop great content. However, you likely lack that time and/or the required writing skills. That is why you should seek a platform that offers an all-in-one, seamless process. There are platforms, such as Scripted, which allow you to hire and create content without ever needing to leave the platform itself. The goal here is to boost productivity and efficiency, saving you both time and money. Expect to pay an average of $0.10/word for an intermediate human resources writer, with rates reaching $0.25+/word for those who are considered to be experts in their field.
A health and wellness writer will offer the skills needed to take your content to new heights. When you hire an experienced health and wellness writer, you will benefit in the following ways:
You will gain access to professional, optimized content that converts
You will publish the type of content that positions you as a leader and authoritative voice
You will improve your ranking, helping you gain continuous traction.
Find Your Perfect Health & Wellness Writers
Search top health & wellness writers to write high-quality content for the health & wellness industry. As a Scripted member you will be able to reach out to them directly, negotiate price, and start short or long-term assignments with ease.
I am a writer with two purposes - to entertain and inform. I consider the content a flop if it fulfills neither. Let's work together to realize your ideal content. I believe in working closely with clients to exceed their expectations. As such, I tend to emphasize the importance of discussing every nitty-gritty detail in every step of the collaboration for the most fruitful experience. I'm always looking forward to fresh opportunities in sharing my passion for writing and language toward improving the world of content. Let's work something out!
Hire Laurenzo O
Mabh is an experienced professional copywriter and copyeditor with clients all around the world. As well as being a published author and regular columnist for various magazines, she writes SEO-focused copy for websites, blogs, and e-zines across a variety of industries. Her primary focus is health and nutrition, with expertise in fitness, supplements, complementary therapies, and a range of medical conditions. She's also up to date with digital transformation, data management, and data analytics, helping a number of thriving companies in this area engage their customers and clients with eas...
Hire Mabh S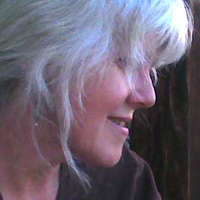 Carla Jean McKinney is a freelance writer and digital artist who writes long articles and whitepapers on artificial intelligence and robotics, SaaS for biopharma and medicine, and digital innovation in healthcare and the life sciences. A longtime college writing instructor with a background in journalism and degrees in literature and linguistics, she helps brands and businesses build authority as thought leaders in scientific and technical fields. Carla has certificates in digital design and illustration, and she also produces ebooks and other visual content. She lives and works in the bo...
Hire Carla M
Josh is a content creator who has written $12 million in grants and currently runs the content sections for multiple property management companies and travel companies. Josh has worked with high-profile clients ranging from cardiologists, to travel companies and professional athletes.
Hire Josh C
In Rachel's past life she was a technology analyst, and she still trusts data and research as the basis of business writing. She has been a freelance writer and editor for 25+ years, with experience writing about technology, travel, nutritional products, domain names, pets, autism, food, exercise, general topics, and more.
Hire Rachel M
Emily is a Sacramento, California-based writer who has been producing high-quality content and web copy since 2013 and loves delving into research to produce original, compelling work. Her primary expertise or writing interests are in the lifestyle/health/wellness industries; home/garden niche; and art/design fields, yet she is skilled at content creation for a range of subjects and project types, including articles, blog posts, and product descriptions. With 10 years of writing experience to her name, Emily is a seasoned writer committed to creating projects that offer value and an enjoyab...
Hire Emily C
Genesis has spent most of her life writing, both on her own projects and client work. From ebooks to product descriptions, she has experience in a wide variety of genres. Her preferred topics include business and marketing, food and drink, and travel or parenting. She has first person experience in all of these areas, as she's a mother of three and travels extensively, while running several businesses. In the past, she's worked as a paramedic and cook. With over two decades of experience, Genesis is ready to work on any project you have. 
Hire Genesis D
Stop banging your head! Michelle loves creating *Platinum Level* content for her favorite clients that gets results (and prevents headaches)!!! She boasts 20+ years as a writer, graphic/web designer and marketer plus a background in Education, Medicine and the Environment. She's a PhD candidate (research on Biomimicry) and has an MS in Marketing, an MPhil in Management/Finance and a BA in Premed Biology. When not writing, you'll find her doing everything, from motorcycling to bellydancing. Read more here: https://www.scripted.com/content-marketing/writer-spotlight-michelle-h
Hire Michelle H
I'm a freelance writer who has been working in the field of content creation and digital marketing for more than five years. My favorite topics to write about include technology, marketing, health, fitness and nutrition, though as a professional content provider and ghost writer, I can easily write about pretty much anything! I am great at providing a tone that is appropriate for the job and enjoy learning about a variety of subjects through my writing work. In addition to blog posts, I enjoy writing product descriptions and neighborhood or city descriptions for real estate and other region...
Hire Dayva S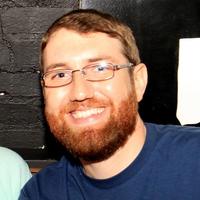 After writing as a hobby during high school, Curtis transitioned to journalism and professional copywriting. He earned a degree in psychology and another in criminal justice from Augusta University in 2010. He went on to gain an MPA degree and graduate certificate in disaster management. These degrees were research-intensive, and he participated in several out-of-state conferences where he presented original research. This experience helped to craft impeccable investigative and analytical skills. Since that point, he's written everything from legal articles to eBay purchasing guides.
Hire Curtis F
Why hire a vegetarianism writer?
Vegetarianism continues to be one of the most popular diets and philosophies practiced by millions across the world. The vegetarian diet differs from the vegan diet and other similar practices of abstaining from animal food products. To ensure your audience is receiving factual information that is both informative and engaging, you would benefit from hiring a vegetarianism writer.
A skilled writer will have excellent knowledge of vegetarianism and related subjects can ensure that all content written for you is clear, concise, educational, and illuminating. Additionally, aside from expertly written, high-quality content, the knowledge possessed by a vegetarianism writer will provide important information and facts to those interested in pursuing a vegetarian lifestyle, such as what foods can and can't be eaten, the health benefits of being a vegetarian, as well as the risks, and how to ensure that a vegetarian receives the proper nutrients needed for a healthy diet and lifestyle.
Hire a vegetarianism writer and deliver compelling content for your audience. Sign up for Scripted today to find the perfect vegetarianism writer for your business!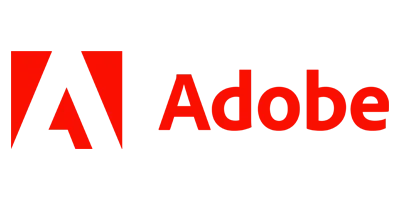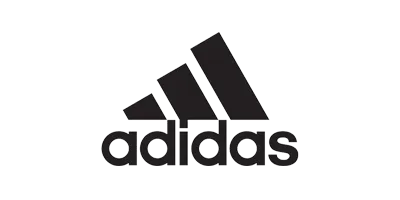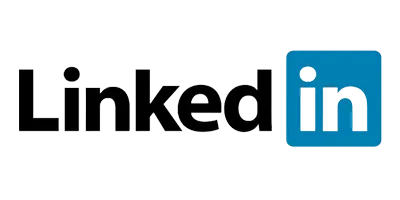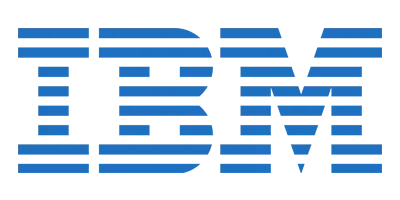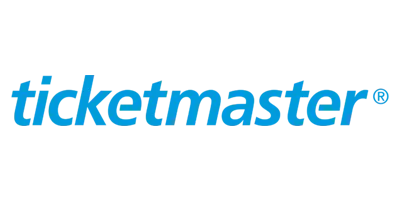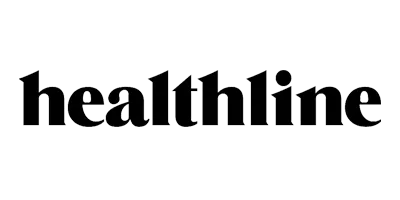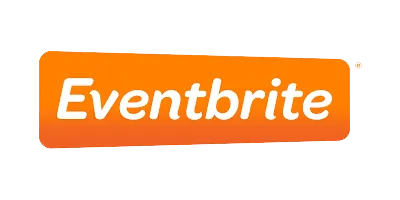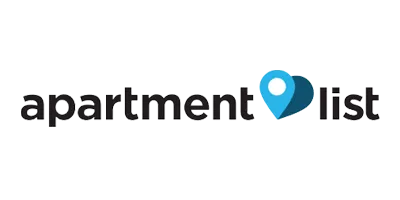 What Kind of Health & Wellness Content Can You Order?