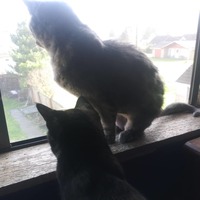 Tonya F Last online 10 minutes
Hoquiam, Washington, United States
Tonya enjoys writing about a wide variety of subjects and prefers not to limit herself to one area. She believes that limiting oneself a small number of subjects limits the potential and the capability of the writer. Tonya writes in her personal life as well, even participating in National Novel Writing Month, or NaNoWriMo, for eight years. NaNoWriMo is where participants challenge themselves to write a 50,000 word, or more, novel in the month of November.
---
Topics
Looking to
Hire

Other Writers Like Tonya F?

Tonya F creates content for these topics. Select a topic to browse other writers on our platform that also write about that topic.