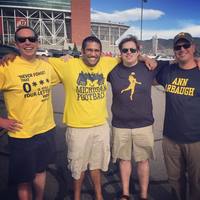 Manhattan Beach, California, United States •
Hi, my name is T.J. I am currently an online editor for a major sports website along with being the webmaster for a pool building and home improvement company based in Texas. I have worked for newspapers and websites for the last 15 years writing about a variety of subjects. While most of my writing for newspapers was on sports-related subjects, my freelance writing has delved into subject such as travel, personal fitness, home improvement and gardening, along with food and beverage topics. I did some freelance writing for a Las Vegas travel website and have written about a variety of topics in my two years working with Scripted.
Get Started
Try Scripted
Free

for a Month

Your first month is on us.