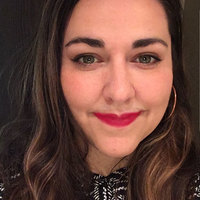 Ann Arbor, Michigan, United States
The bottom line: fresh content from an experienced writer + editor + strategist. While others in math class were groaning about story problems, I would gleefully read about Juan and his oranges or Rebecca and her favorite pencils. When Juan gave away four of his oranges, inst...
90% Job Acceptance
58% Followed Guidelines
83% Customer Happiness
Writing samples by Stephanie A ...
If you were to pour out a bucket of water in your yard, do you know where it would eventually go? Great Lakes FieldScope, a new interactive mapping tool, will help you explore what happens to that ...
(Excerpt from a longer piece) # The Vertical Axis - Vulnerability and Safety Evolutionary psychologists would say that avoiding risk is likely what kept our ancestors alive long enough to procrea...
(excerpt) No One Likes a Mean Girl, but We'll Still Watch Her: Dark Triad Characters Let's say you're driving along, minding your business, and that inevitable asshole is zooming in and out of tr...
On a recent road trip, Tyler Steele spotted something he'd like to see more of. "Outside of Cleveland, I saw three semis, each about 75 feet long with giant wind turbine parts," he said. "I don't k...
What are the secrets to building a great social media marketing infrastructure within our organization? Well, they're not so secret, but the following eight points will help our teams understan...
Stephanie A writes about...
---
Topics
Looking to
Hire

Other Writers Like Stephanie A?

Stephanie A creates content for these topics. Select a topic to browse other writers on our platform that also write about that topic.