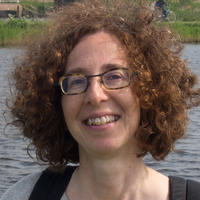 My mother was an English teacher and loved puns, so wordplay has been part of my life as long as I can remember. I loved both reading and writing, but when I discovered science fiction my interests shifted to technology. I received my undergraduate degree in Computer Science ...
98% Job Acceptance
95% Followed Guidelines
90% Customer Happiness
Writing samples by Elissa G ...
Information wants to be free, the saying goes, and sharing online happens automatically many times. Sometimes that sharing is unintentional or undesirable. For businesses, customer information is u...
Many children are natural-born artists, creating crayon masterpieces that their parents hang on their refrigerators. As they become adults they often lose the freedom to express themselves in art. ...
Every town along the Atlantic coast from Maine to Maryland offers its own take on summer fun at the shore. Whether your group members want to experience a quaint New England fishing village or a li...
How do Data Scientists fit into an organization? How is the role of a Data Scientist different from the role of a Data Engineer? How should the Data Science team be organized to create the most val...
Remember when your computer just sat on your desk, with its only connection a cable to your printer? It was when computers got connected together on the Internet, and when Wi-Fi made those connecti...
Data Strategy and Business Intelligence aren't really about data; they're about the way data is used. The end goal isn't more silos, with a team that owns the data, the process, and its value. The ...
You'll never truly understand America until you understand its drinking habits. Alcohol has been part of American history almost from the beginning, from the Whiskey Rebellion through Prohibition a...
New Hampshire's nickname is the Granite State, but you'll see as much forest as stone when you visit here, as 89 percent of the state is tree-covered. For enjoying the autumn colors—sunset red, ora...
Files are never really lost, not in the sense of being misplaced. If you save a file in the wrong place and have trouble finding it, that problem is easily solved by a disk search. It's the other w...
Elissa G writes about...
---
Topics
Looking to
Hire

Other Writers Like Elissa G?

Elissa G creates content for these topics. Select a topic to browse other writers on our platform that also write about that topic.