Hire
Software

Writers Now!
Get Started
Frequently Asked Questions About Hiring Writers
Software writers need to know about hundreds of software options. Without this knowledge, they cannot compare apps and SaaS to help people choose the best tools. The level of experience needed means that you can expect to pay about 10 cents per word. The price usually goes up when you want to hire a software designer with strong writing skills. If you want to write to software developers, expect to pay at least 13 or 15 cents per page.
You can hire a software writer by browsing the profiles on content-creation platforms. When companies hire writers independently, they need to vet each person's skills. Writer platforms do that part of the work for you. Instead of comparing hundreds of resumes, you can browse a few profiles to read writing samples, client reviews, and author bios. It's the easy way to hire a professional.
Software writers focus on different topics within the category. If you want someone who writes about business apps, look for someone who has published several reviews of popular tools used by companies. If you want a software writer who can create tutorials for engineers and developers, then you need someone who can create functional apps and write clearly about the process.
Software writers can offer several benefits. Publishing content that engages your audience will help grow your brand's reputation until other company's think of you as a thought leader. Software writers can also use SEO strategies to improve your page rankings. As your pages move up in search engine results, your website will get more traffic. That equals more opportunities to sell software or earn money from ads and affiliate links.
The size of your company and budget largely dictate how many software writers you should hire. If you operate a small business with one piece of software, you might only need one writer to produce a weekly blog and social media posts. If you manage the sales division of a large company, you may need a dozen or more writers to prevent your competitors from getting higher search engine rankings than you.
Find Your Perfect Software Writers
Search top software writers to write high-quality content for the software industry. As a Scripted member you will be able to reach out to them directly, negotiate price, and start short or long-term assignments with ease.
Just ask my family - I've been a writing fiend since I learned as a first grader that I could write stories like those I loved. While I temporarily pursued other careers, in college I returned to writing as Technical and Professional Communication major. I learned how to write logically and clearly while avoiding unnecessary words that detract from the message. I wrote a wide variety of content from reports to user-friendly instructions, learned to adhere to various style guides including MLA and the Chicago Manual, and how to properly and quickly edit writing.
Hire Karis B
Zach is a well-established content writer and digital marketing professional. From small businesses to large enterprise companies, Zach can effectively craft words that resonate with the right audience. And when it comes to deadlines and responsiveness, he always ensures to get orders done quickly and respond to clients at lightning-speed. Given that Zach has worked a variety of positions in the marketing field and has been a professional freelance writer for the past two years, he has what it takes to propel your content to the next level.
Hire Zach R
Mabh is an experienced professional copywriter and copyeditor with clients all around the world. As well as being a published author and regular columnist for various magazines, she writes SEO-focused copy for websites, blogs, and e-zines across a variety of industries. Her primary focus is health and nutrition, with expertise in fitness, supplements, complementary therapies, and a range of medical conditions. She's also up to date with digital transformation, data management, and data analytics, helping a number of thriving companies in this area engage their customers and clients with eas...
Hire Mabh S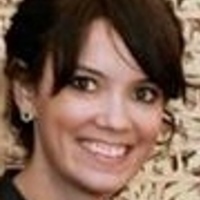 Freelance writer, editor and accountant with experience in copywriting, creative writing, content writing and management. All writing includes thorough research and editing for clarity, grammar and spelling. Please send a message if you have any questions or concerns.
Hire Savannah R
I have been a professional writer for over ten years. My speciality is taking complex subjects and making them compelling and simple to digest. I like to infuse creativity and humor into my work, when appropriate, and excel at staying focused on the mindset and lifestyle of the target audience. I am a seasoned marketer, most recently in the IT and SaaS industries - I can help your content come to life!
Hire Jane H
Betsy Stanton is a professional content writer who has worked through Scripted since 2012, researching and writing on a broad range of topics. Her employment background includes market consulting, real estate, non-profit organizing, healthcare-related social work and community college ESL teaching. She is also a literary writer (under a different name), and her short fiction, poetry and essays have appeared in respected journals.
Hire Betsy S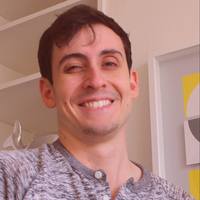 I'm a programmer and writer; I've worked as a software developer at MIT, I have a BA in history from Yale, and I'm currently a graduate student in computer science at UT Austin. When I write I generally combine these interests by focusing on software, technology, business, and financial writing.
Hire David T
Krista graduated from the University of Guelph where she studied psychology and neuroscience. Still active in her research, she now focuses on all aspects of health — both mental and physical. Based on her strong research skills, she is confident in a wide range of topics. Her specialties are health, neuroscience, and business. She is currently designing and building her own off-grid home. 
Hire Krista H
Do you have a rough first draft for a blog or website but need someone to make your copy shine? Then look no further; copy "tune-ups" are my area of expertise. I'm a writer, editor, and mentor from Sydney with over 20 years of experience working for companies like IBM and Acoustic. I love taking someone's rough draft, making structural changes to strengthen the storytelling, and finessing the text to sound more conversational and engaging.
Hire John J
Tiffany Garden has 18 years of copywriting, technical writing, and content marketing experience. Her industry and market segment specializations include B2B, B2C, SaaS, cloud computing, consumer technology, mobile, CRM, CMS, UC, ERP, real estate, digital marketing, lifestyle, and nonprofit topics. She enjoys creating approachable and understandable technology content across all skill levels, from the non-IT audience to the high tech crowd. Her favorite types of content to work on include white papers, ebooks and long-form blog posts. Tiffany is Hubspot Inbound Marketing Certified, HubSpot C...
Hire Tiffany G
The Importance of Hiring Software Writers
Software writers have a deeper understanding of technical topics that your audiences need to know. Many of the software writers on the Scripted platform have experience developing software in a variety of languages, including Python, Java, C/C++, PHP, and JavaScript.
Whether you want to communicate to an audience of programmers or you want content that attracts potential users, it makes sense to hire a writer who understands software from the inside out.
Why Hire a Software Writer?
Software writers need to know more than how to engage audiences with content that people want to share with each other. They also need to understand how software works. Even a little technical experience will make a writer's content more authentic.
Many of the freelance software writers on Scripted have experience:
Working as software developers.

Developing custom code for websites.

Creating content for software developers that want to attract new clients.

Writing educational scripts for online courses.
The average writer doesn't know a lot about software. Most software developers, however, don't know how to connect with target audiences. Hiring a software writer gives you the best of both worlds.
The Benefits of Hiring a Software Freelance Writer
Hiring a software freelance writer helps you save money while giving you more flexibility. Hiring a staff writer means that you need to spend time and money onboarding new employees. If the software writer doesn't fit your company's culture, then you have to start the process again to find a better candidate.
When you hire a freelance software writer, you can:
Choose a specific writer with the skills needed for each of your content projects.

Find a group of professionals with years of experience working remotely.

Avoid the high cost of paying a full-time employee's salary and benefits.

Keep your operational costs as low as possible by renting smaller offices and buying less equipment.

Get writers who understand the importance of search engine optimization (SEO).

Save money by taking control of your payroll expenses.
You can spend a lot of money hiring a full-time software writer with limited skills, or you can save money by hiring software freelance writers who match the needs of your projects. A freelance writer is almost always the better option.
Finding a Software Writer on Scripted
Scripted makes it easy for you to find the perfect software writer for your projects. The platform has thousands of freelance writers with experience developing content for blogs, social media posts, landing pages, email newsletters, and product descriptions.
Start your search by browsing writers with expertise in software. You can read their writing samples to find a few freelancers who understand your brand's voice. You can also look at each writer's ratings to make sure you choose a professional who meets deadlines and exceeds expectations.
Scripted lets you invite freelance software writers to pitch topics. Writers will submit their ideas and price quotes. Once you review their pitches, you can select the best option for your project. Over time, you will likely find a small number of writers you love working with.
Get started today by reviewing freelance software writer profiles on Scripted!
Scripted has been a tremendous partner and value add for our business in helping us craft insider descriptions of cities and neighborhoods.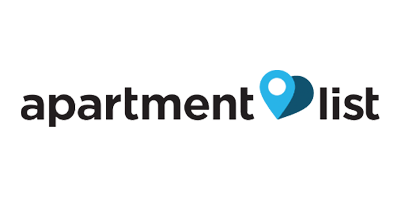 Scripted has been a wonderful resource for original content across many topics. They are effective at pitching new ideas or taking raw thoughts and building them into well crafted masterpieces of content.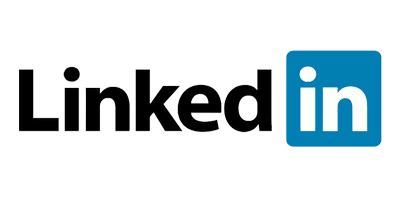 We would've had to hire about five full-time writers to get the amount of content that we're currently getting from our partnership with Scripted," said Kelly. "It just makes total sense.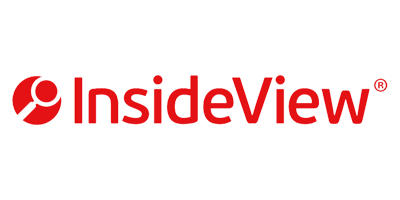 We've been working with Scripted on about four blogs per month for the past 12 months. As the writers and Scripted have become familiar with the brand and the way we work, they have been a great partner and delivered fantastic content which we publish monthly on our platforms.

One of the most beneficial parts of the platform is how the content reviewing system works. We love the ways in which writers of different levels can be selected and the excellent customer support Scripted offers. We hope to continue this relationship well into the year.

The adidas blog has seen growth month over month. We get some great comments on social as well.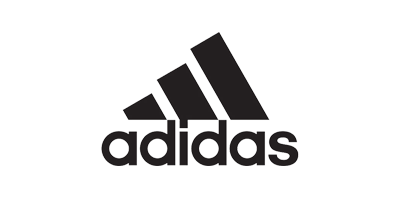 The biggest benefits of moving to Scripted have been improvements in the quality of writing, access to subject matter experts, and the ability to quickly complete large volumes of writing simultaneously.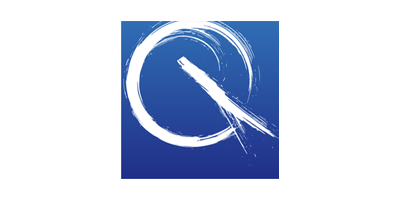 As an agency, we manage our own blog plus several client blogs. That means we always have a lot of posts in the works. Scripted helps us to make sure we deliver quality writing on time.
‍
We've been using Scripted for about eight months. The implementation of the agency dashboard lets us organize and manage projects by client, which is a huge help when you're dealing with a large volume of posts for a wide variety of clients. We can also restrict access to just the people who need access to each project. This helps keep inboxes less cluttered and more focused on what's important. The agency dashboard also allows us to favorite writers whose voice matches a particular client's brand, a big help when identifying the right writer for the job.
‍
In the past, we produced content either in-house or with freelance writers. Scripted has been much more reliable, and the writing quality on Scripted has been consistently strong.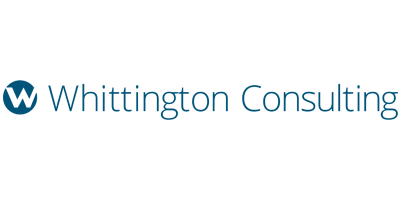 Using Scripted allows us to increase the frequency of our posts, and it's also a great forcing mechanism to plan in advance and pull together the topics and assignments for the upcoming month as well. It's a good forcing function as well just to make sure we're looking in advance at upcoming holidays or upcoming change.
‍
I think the quality is excellent. I was incredibly impressed. I thought that the writers found the fun voice, and I think there was a consistency across all the blog posts.


I was particularly overwhelmed with a lot of work here at Eventbrite, so I didn't have a ton of time. It took very little effort on my end to work with Scripted and their account management service. My account manager Tasia Potasinski made it really easy and straightforward for me -- using Scripted definitely saved me time and energy.
‍
After receiving the final drafts, I didn't have to do much editing. It took me no more than 10 or 15 minutes of reading through the white papers to just make sure everything was accurate. I think the quality of the content was strong and I felt like each writer did a fair amount of additional research. They really took the time to understand the topic and the context within the topic.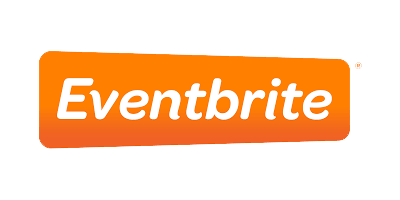 Prior to using Scripted we relied heavily on in-house marketing teams to create content. We're into our second year working with Scripted, and over those two years we've increased our content capabilities greatly - easily doubled the content and ideas in the last year.
‍
We use Scripted as an extension of our team and use the various services Scripted provides to supplement our research. Just getting a different perspective on an issue can help jumpstart an idea.The biggest benefit of Scripted is having access to a whole group of writers who offer a different perspective that makes our topics and ideas much greater in writing.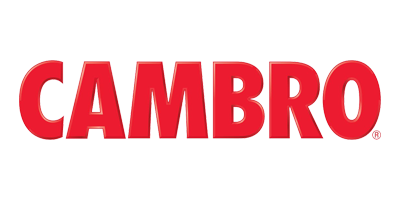 What Kind of Software Content Can You Order?