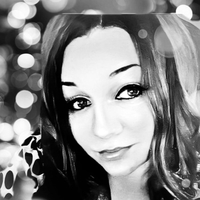 Amber H Last online 13 days
York, Pennsylvania, United States
Amber is an experienced lifestyle and travel writer with a Bachelor's Degree in English and Literature. With over 11 years of experience, Amber has written for outlets like Huffington Post and SheKnows, along with globally recognized print publications. She specializes in craf...
98% Job Acceptance
84% Followed Guidelines
78% Customer Happiness
Writing samples by Amber H ...
Fragrance has played a huge role in the world of cosmetics and fashion throughout history. Whether for everyday use or special occasions, men and women alike are always searching for their signatur...
Earth is covered with large oceans, lakes and rivers full of water. In fact, Earth has much more water than it does land. Approximately 71% of the Earth's surface is covered with water. Unfortu...
With the holiday season upon us, we can think of no greater gift for our loyal customers than the gift of some practical advice for displaying outdoor Christmas décor. An outdoor space filled with ...
Oily skin is a common problem for people of all ages. Whether an excessive amount of oil is a persistent problem, or you are experiencing it temporarily as a side effect of pregnancy or a medicatio...
# What is SEO, Anyway? If your job description is void of any marketing or sales duties, you've probably heard the term "SEO" being thrown around by colleagues and assumed it was just another t...
Amber H writes about...
---
Topics
Looking to
Hire

Other Writers Like Amber H?

Amber H creates content for these topics. Select a topic to browse other writers on our platform that also write about that topic.