Hire AI-Driven Personal Finance Writers Now!
Get Started
Frequently Asked Questions About Hiring Writers
The rate in which a personal finance writer charges will depend on a number of factors, particularly their level of expertise. Although some expert writers will charge a premium, their rate will be reflected in the content they produce. On average, expect to pay at least $0.10 per word for a professional personal finance writer. Depending on the scope of work, a personal finance writer may charge more or less.
To hire a personal finances writer, it's best to partner with a content marketing platform. In doing so, you will save an immense amount of time. You'll also have the opportunity to invest in quality writers from the get-go, increasing your overall return on investment. While working with a platform such as Scripted, you can browse thousands of expert writers, hiring the perfect fit in just a few simple steps. Take the guesswork out of the hiring process, opting for the most seamless process.
When hiring a personal finance writer, it's important to think about your audience. Considering nearly 60 percent of Americans have less than $1000 saved, and 50 percent of households live paycheck to paycheck, this is a critical topic for so many. A personal finance writer should not only be skilled in writing and possibly marketing, but also have enough experience in finance that they can offer valuable advice.
The content you publish will directly impact your online reputation. That is why you'll want to invest in an expert writer. A professional personal finance writer will create high-quality content, driving your content marketing strategy. Whether your goal is to make more sales or increase the number of subscribers you have, quality content is the perfect stepping stone. As you establish yourself as a leader in the personal finance industry, your target audience will continue to seek out your content, as well as any products or services you offer.
When you have access to thousands of expert writers, honing in on those who specialize in personal finance, you will find the perfect fit, regardless of what it is you seek. From ebooks to newsletters, social media content to blog posts, and everything in between, expert personal finance writers are able to cover all the bases. As you continue to work with writers you like, they'll get to know your brand, helping you develop new ideas to reach your content marketing goals.
Find Your Perfect Personal Finance Writers
Search top personal finance writers to write high-quality content for the personal finance industry. As a Scripted member you will be able to reach out to them directly, negotiate price, and start short or long-term assignments with ease.
Sydney Chamberlain is a content writer specializing in informational, research-driven projects. When writing, she focuses on delivering insightful, valuable content with the goal of making measurable impacts for her clients and their brands. In her personal life, she's passionate about travel, wellness, and technology, and those interests often tie into her work. You can learn more about her at sydneychamberlain.com.
Hire Sydney C
John is a 35 year old writer based out of San Francisco, CA and loves creating SEO focused content that drives businesses. While his primary interests are the entertainment industry, startup culture and linguistics, he's a seasoned writer and entrepreneur with ten years of experience in helping small companies grow their online presence. His work has been featured in Slate, Forbes and a variety of Bay-Area based weeklies.
Hire John P
In Rachel's past life she was a technology analyst, and she still trusts data and research as the basis of business writing. She has been a freelance writer and editor for 25+ years, with experience writing about technology, travel, nutritional products, domain names, pets, autism, food, exercise, general topics, and more.
Hire Rachel M
Marketing consultant and content writing strategist with 13+ years of experience. My superpower is explaining complex things simply - be it a clinical trial, financial report, or investing trend - and I am passionate about producing content that adds value and meets the needs of the reader. My writing has appeared in numerous outlets related to finance and investing, from TheStreet to SCORE. I have an MBA from Exeter, degrees in psychology/sociology, and over 15 years of experience working with hedge funds and startups. Let's talk.
Hire Renee B
Stop banging your head! Michelle loves creating *Platinum Level* content for her favorite clients that gets results (and prevents headaches)!!! She boasts 20+ years as a writer, graphic/web designer and marketer plus a background in Education, Medicine and the Environment. She's a PhD candidate (research on Biomimicry) and has an MS in Marketing, an MPhil in Management/Finance and a BA in Premed Biology. When not writing, you'll find her doing everything, from motorcycling to bellydancing. Read more here: https://www.scripted.com/content-marketing/writer-spotlight-michelle-h
Hire Michelle H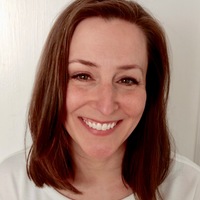 Elizabeth Trach is a professional writer with experience writing online catalog copy, video scripts, press releases, landing pages for home decor and construction company websites, and how-to articles on dozens of fresh DIY topics. She is an expert blogger with a knack for breaking down complex topics into friendly, easily-digestible posts. With a Renassiance woman's interest in all forms of creative expression and human interest, she loves to dig into research for her writing projects. Her broad knowledge base elevates her work for clients and makes their projects sing. Elizabeth holds ...
Hire Elizabeth T
As a business writer, feature writer, music/theater critic, columnist and blogger, for more than two decades Keely Brown has been a regular contributor to nationally-known newspapers and websites. Keely is the recipient of a Colorado Press Association Award for feature writing, and a Best of Atlanta award for her daily radio show. Keely is also a career musician, and has toured throughout the US and Europe, performing for dignitaries such as the Queen of England. As a singer, she has been profiled on CNN, National Public Radio and BBC Radio/Television.
Hire Keely B
Mike is a writer and government official based out of Pennsylvania. He has written two books, been featured in numerous nationally known websites, including Governing Magazine, The Mighty, and Mental Floss. He maintains a blog on mental health, has written numerous op-eds in local papers and completed over 2,500 freelance articles for other services. His specialties include public policy, health care, mental health, social media, video games, business, finance, marketing, and more.
Hire Michael S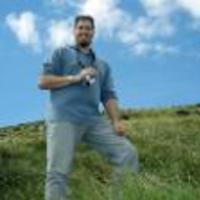 I possess a strong 20-year background in marketing, digital marketing, and advertising. However, writing has always been a true passion of mine, and after working in corporate offices for many years, I turned my passion for writing into a full-time job. As a contract content writer for the last 15 years, I can craft engaging and informative content about a wide variety of subjects. I have also written and published two fantasy novels and a collection of short stories.
Hire Scott K
Why Hire A Day Trading Writer?
Day trading is a fast-moving stock buying strategy that can bring both considerable risks and considerable benefits. Buying and selling stocks in as little as a day can have a razor-thin profit margin, but the quick turnover can mean that a trader can either make a highly profitable sale or lose a large amount of money. Day trading usually requires an investment of time for researching, planning, and conducting trades, so it's essential to have the correct information to understand the process and make the best decisions
Benefits of Hiring a Day Trading Freelance Writer
Share the information personal finance planners need: Day trading writers specializing in creating content about day trading typically have a background in day trading writers, portfolio management, and extensive knowledge about how day trading works. They may have been day traders themselves or worked as financial advisers helping clients to manage day trading gains and losses.   These writers can create articles, posts, and other kinds of content that provide the information personal finance planners need to make decisions about adding day trading to their financial plans.
Authoritative voice for your business: A day trading writer content writer who's knowledgeable about day trading, as well as other aspects of personal finance, can create in-depth, authoritative content across a variety of channels to reach your audience wherever they are.  Because Scripted's content writers also specialize in specific content types such as blog posts or press releases, they can tailor your message to each channel for maximum reach and engagement.
Skilled day trading writers can anticipate reader questions and concerns: Skilled day trading writers with a background in day trading can anticipate reader questions and concerns, and provide sound advice for both beginners and seasoned day traders.  Informative and compelling content on vital financial topics can give readers the needed facts and build your brand as the one-stop resource they're looking for. Search Scripted's extensive database for a list of accomplished financial writers with specific experience in day trading to find the perfect fit for the content that builds your brand. 
Why Hire a Freelance Scripted Writer?
To find the best finance writer for your next project, you can search Scripted's writer database using keywords such as "personal finance," "stocks and bonds,"  or "money management." That yields a list of professional freelancers claiming specific expertise in the area you're looking for.  From there, you can view writers' profiles and see recent samples that demonstrate their skills in writing, researching, and SEO strategizing.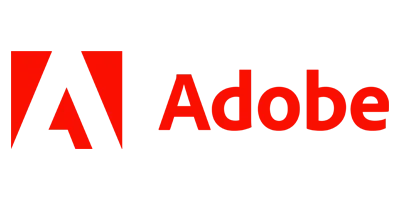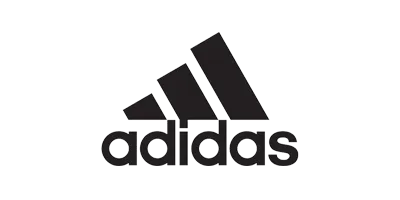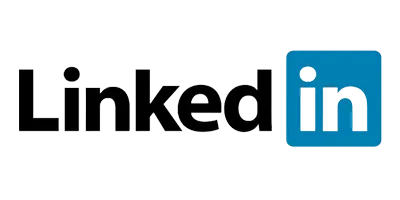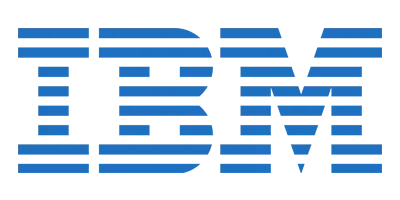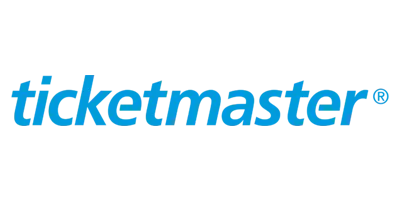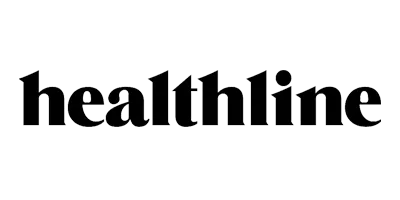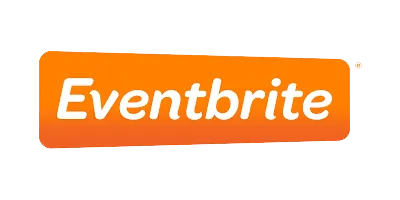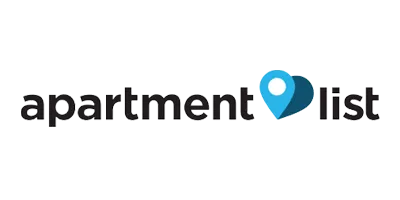 What Kind of Personal Finance Content Can You Order?