Hire
Transportation & Logistics

Writers Now!
Get Started
Frequently Asked Questions About Hiring Writers
The cost of a transportation and logistics writer will vary depending on what it is you seek. Some factors to consider include the type of content you need (i.e. social media posts vs a press release), the level of expertise, the task's requirements, etc. While some writers charge an hourly rate, the majority of writers will set a fixed rate. Based on the variables discussed above, expect to pay anywhere from $0.06 to $0.15 per world. On average, anticipate a rate of around $100 for a 1000-word blog post.
Hiring a transportation and logistics writer can be a simple and seamless process. Stop wasting your time searching online ads and partner with a content marketing platform you can trust. A platform such as Scripted specializes in quality content, delivering some of the best writers available. To hire a transportation and logistics writer, all you need to do is create a job listing and candidates will come to you, submitting proposals based on their unique ideas and experience.
When you're in-the-market for a transportation and logistics writer, you'll want to hire someone who is not only a skilled writer, but also someone who has experience in the industry itself. It's an added bonus if they have a background in marketing as well. After all, you'll want to work with writers who understand the value of SEO and other growth strategies. The transportation and logistics writer you hire should be able to create high-quality content that is unique to your brand.
When hiring a professional freelance transportation & logistics writer, each writer will be unique in terms of their background and experience. Some writers may specialize in trucking and fleet maintenance, whereas others will have a strong background in warehousing and inventory solutions. That is why regardless of who you hire, it's important that they possess strong research skills. This will allow them to share their personal experience while leveraging the latest research to back any key points. Overall, this will help you remain both professional and personable.
When hiring a professional freelance transportation and logistics writer, you will benefit in the following ways:
You will gain access to the type of content that converts, helping you reach key milestones
You will position yourself as a leader in the transportation and logistics space, building brand loyalty
You will improve your ranking on Google, supporting the growth of your brand
Find Your Perfect Transportation & Logistics Writers
Search top transportation & logistics writers to write high-quality content for the transportation & logistics industry. As a Scripted member you will be able to reach out to them directly, negotiate price, and start short or long-term assignments with ease.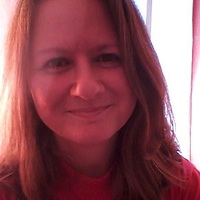 Catherine Lovering is a freelance writer with bylines on Healthline, Interest.com, IvyExec.com, and Paste. Her areas of expertise include health, consumer information, personal finance, legal marketing, small business, individual and corporate taxation, insurance, Canadian tax law, Canadian consumer finance, digital marketing, content marketing, fitness, and public policy. She holds an LLB (JD) from the University of Victoria.
Hire Cathy L
Just ask my family - I've been a writing fiend since I learned as a first grader that I could write stories like those I loved. While I temporarily pursued other careers, in college I returned to writing as Technical and Professional Communication major. I learned how to write logically and clearly while avoiding unnecessary words that detract from the message. I wrote a wide variety of content from reports to user-friendly instructions, learned to adhere to various style guides including MLA and the Chicago Manual, and how to properly and quickly edit writing.
Hire Karis B
Hunter Amato is a graduate of Florida State University with two degrees covering English writing, Italian, political science, and philosophy. He is a renowned technical writer and copywriter specializing in finance, technology, and law. Currently living in New York City, Hunter is the lead technical writer and copywriter for the WinIt App.
Hire Hunter A
Sasha is a professional writer and content strategist in Chicago. She helps businesses ranging in size from solopreneurs to global enterprises with projects in innovation, new ventures and startup culture.
Hire Sasha V
Marketing consultant and content writing strategist with 13+ years of experience. My superpower is explaining complex things simply - be it a clinical trial, financial report, or investing trend - and I am passionate about producing content that adds value and meets the needs of the reader. My writing has appeared in numerous outlets related to finance and investing, from TheStreet to SCORE. I have an MBA from Exeter, degrees in psychology/sociology, and over 15 years of experience working with hedge funds and startups. Let's talk.
Hire Renee B
Mabh is an experienced professional copywriter and copyeditor with clients all around the world. As well as being a published author and regular columnist for various magazines, she writes SEO-focused copy for websites, blogs, and e-zines across a variety of industries. Her primary focus is health and nutrition, with expertise in fitness, supplements, complementary therapies, and a range of medical conditions. She's also up to date with digital transformation, data management, and data analytics, helping a number of thriving companies in this area engage their customers and clients with eas...
Hire Mabh S
Frank Mitchell is a professional Freelance Writer in Dallas, TX. He holds a BBA from the Neely School of Business at Texas Christian University. He has worked in the Transportation and Logistics industry for over a decade. He writes about Transportation and Logistics, Small Businesses, and Health and Nutrition.
Hire Frank M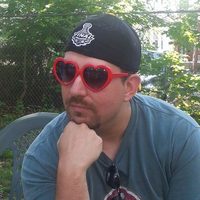 Experienced journalist, writer, PR professional, marketing professional, and cat juggler*. Veteran content producer. *That one's not true. Yet.
Hire Michael N
Zach is a well-established content writer and digital marketing professional. From small businesses to large enterprise companies, Zach can effectively craft words that resonate with the right audience. And when it comes to deadlines and responsiveness, he always ensures to get orders done quickly and respond to clients at lightning-speed. Given that Zach has worked a variety of positions in the marketing field and has been a professional freelance writer for the past two years, he has what it takes to propel your content to the next level.
Hire Zach R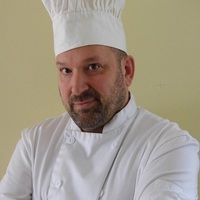 Fred is a trained chef and former restaurateur, living and working in Atlantic Canada. In earlier careers he worked in financial planning and technology retailing, and retains a strong interest in those areas. He has contributed well over 7,000 articles to online venues including Zack's, Opposing Views, Disney Family, Samsung.com, Livestrong and eHow, and the websites of The Nest, the Houston Chronicle, San Francisco Chronicle, Walgreen's and Kroger.
Hire Fred D
The Importance of Hiring Transportation and Logistics Writers
Most in the transportation and logistics industry are more likely to spend their time moving products, delivering packages, and coordinating warehouses than rearranging words, sending brand messages, and constructing sentences. But written content can be an important tool for your company's marketing, connecting you to more business opportunities.
Hiring a transportation and logistics writer can be a critical element in your company's marketing plan.
Why You Should Hire a Transportation and Logistics Writer
Your marketing success relies in part on finding ways to differentiate your logistics or transportation company and demonstrate your value to potential partners or customers. Your website copy and marketing materials should be part of your strategy. It is important to have experienced, professional writers who understand your business model, industry issues, and subject matter to write your website, blog posts, newsletters, social media content, and more.
Whether your business is trucking, inventory solutions, automation, warehousing, freight brokerage, or another aspect of transportation and logistics, a writer with specialized knowledge can better speak to your audience.
Freelance vs. In-House Transportation and Logistics Writer
Good copywriting brings many benefits to your marketing efforts. High-quality content written by writers in the transportation and logistics niche can improve your online presence and reputation by tailoring web pages for search engine optimization (SEO) and increasing the conversion rate of site visitors to customers. Good written content enhances your website's professionalism and raises readers' trust in your website, and, by association, your company.
You recognize the need for quality writing. But which makes more sense for your company's needs, hiring an in-house writer or a freelance transportation and logistics writer? Both have advantages, but for companies that do not want the hassle of vetting writers or handling paperwork, the freelance route edges ahead.
If your content needs fluctuate, then a freelance writer makes the most efficient use of your money and time. With a freelance transportation and logistics writer, you will get fast turnaround on your projects and can scale up as needed.
How to Find Transportation and Logistics Writers on Scripted
Finding an in-house writer for your transportation and logistics website can be difficult and time-consuming; finding a freelance writer on Scripted is not.
The Scripted platform allows you to easily connect to available writers who specialize in creating compelling content for your industry. These writers already have been screened as competent in their writing ability, and Scripted's team of professional copywriters write with expertise on a variety of topics, including various aspects of transportation and logistics.
Since you know your niche best, you can request content that fulfills your particular needs. Through the Scripted platform you can communicate intent, audience, and voice, as well as request writers with specific knowledge.
If your company needs professionally written content, find a transportation and logistics writer on Scripted today.
Scripted has been a tremendous partner and value add for our business in helping us craft insider descriptions of cities and neighborhoods.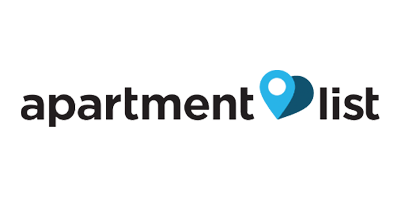 Scripted has been a wonderful resource for original content across many topics. They are effective at pitching new ideas or taking raw thoughts and building them into well crafted masterpieces of content.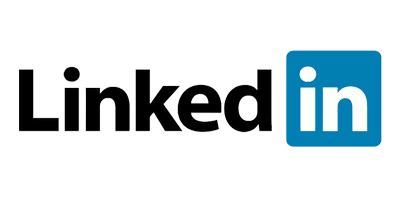 We would've had to hire about five full-time writers to get the amount of content that we're currently getting from our partnership with Scripted," said Kelly. "It just makes total sense.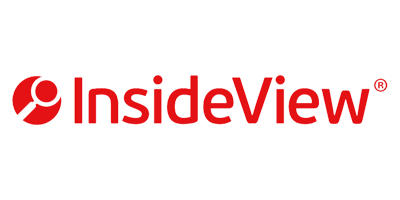 We've been working with Scripted on about four blogs per month for the past 12 months. As the writers and Scripted have become familiar with the brand and the way we work, they have been a great partner and delivered fantastic content which we publish monthly on our platforms.

One of the most beneficial parts of the platform is how the content reviewing system works. We love the ways in which writers of different levels can be selected and the excellent customer support Scripted offers. We hope to continue this relationship well into the year.

The adidas blog has seen growth month over month. We get some great comments on social as well.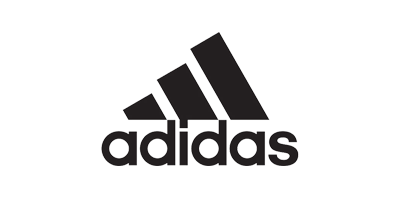 The biggest benefits of moving to Scripted have been improvements in the quality of writing, access to subject matter experts, and the ability to quickly complete large volumes of writing simultaneously.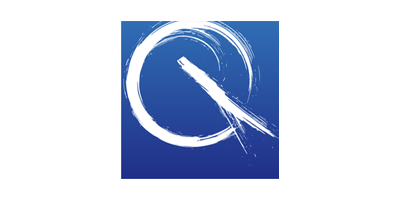 As an agency, we manage our own blog plus several client blogs. That means we always have a lot of posts in the works. Scripted helps us to make sure we deliver quality writing on time.
‍
We've been using Scripted for about eight months. The implementation of the agency dashboard lets us organize and manage projects by client, which is a huge help when you're dealing with a large volume of posts for a wide variety of clients. We can also restrict access to just the people who need access to each project. This helps keep inboxes less cluttered and more focused on what's important. The agency dashboard also allows us to favorite writers whose voice matches a particular client's brand, a big help when identifying the right writer for the job.
‍
In the past, we produced content either in-house or with freelance writers. Scripted has been much more reliable, and the writing quality on Scripted has been consistently strong.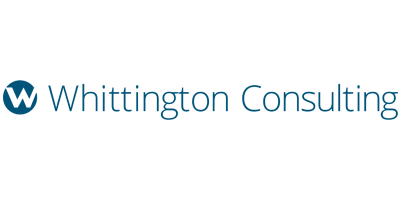 Using Scripted allows us to increase the frequency of our posts, and it's also a great forcing mechanism to plan in advance and pull together the topics and assignments for the upcoming month as well. It's a good forcing function as well just to make sure we're looking in advance at upcoming holidays or upcoming change.
‍
I think the quality is excellent. I was incredibly impressed. I thought that the writers found the fun voice, and I think there was a consistency across all the blog posts.


I was particularly overwhelmed with a lot of work here at Eventbrite, so I didn't have a ton of time. It took very little effort on my end to work with Scripted and their account management service. My account manager Tasia Potasinski made it really easy and straightforward for me -- using Scripted definitely saved me time and energy.
‍
After receiving the final drafts, I didn't have to do much editing. It took me no more than 10 or 15 minutes of reading through the white papers to just make sure everything was accurate. I think the quality of the content was strong and I felt like each writer did a fair amount of additional research. They really took the time to understand the topic and the context within the topic.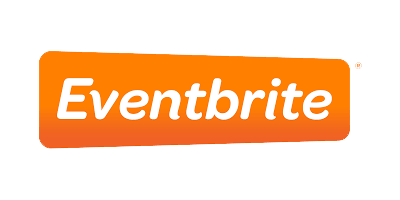 Prior to using Scripted we relied heavily on in-house marketing teams to create content. We're into our second year working with Scripted, and over those two years we've increased our content capabilities greatly - easily doubled the content and ideas in the last year.
‍
We use Scripted as an extension of our team and use the various services Scripted provides to supplement our research. Just getting a different perspective on an issue can help jumpstart an idea.The biggest benefit of Scripted is having access to a whole group of writers who offer a different perspective that makes our topics and ideas much greater in writing.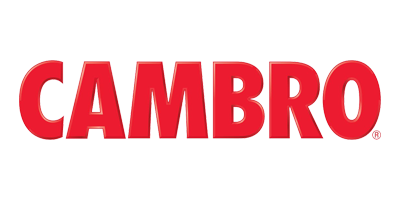 What Kind of Transportation & Logistics Content Can You Order?