AI Resource Hub for Content Marketers - Risks, Tips, and Next Steps
Artificial intelligence (AI) is here to stay, but it still has limitations. See past the hype to leverage AI technology for the best content creation results. Benefit from the AI tools of today while preparing for the applications of the future.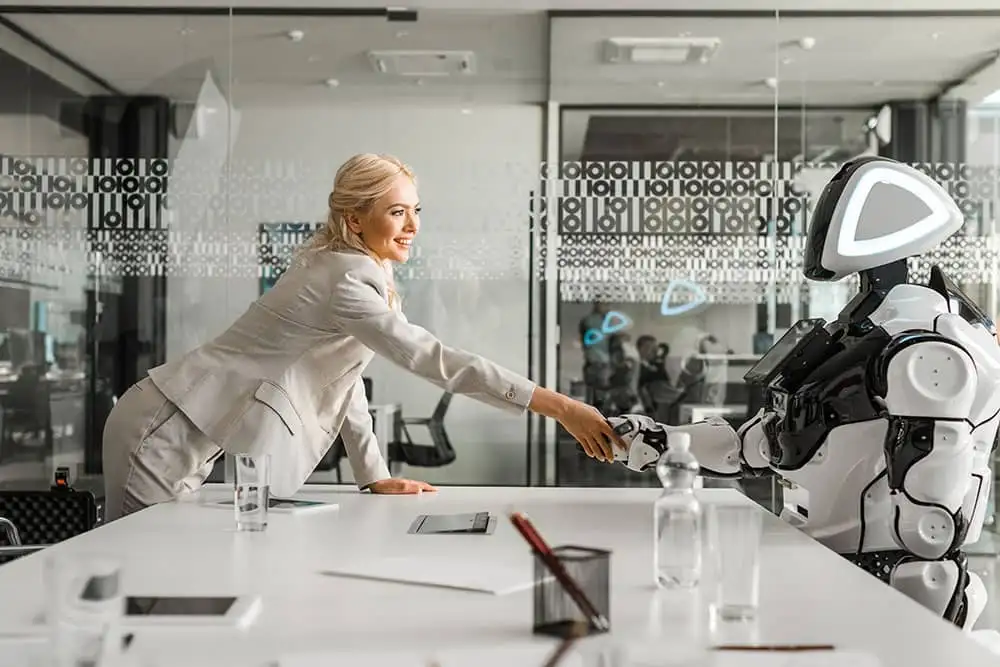 AI: The Game-Changer for Businesses
Artificial intelligence (AI) is everywhere, and the implementation of its technology is evolving at a rapid pace. Whether it's the changes in healthcare, manufacturing, education, or marketing, businesses are already witnessing AI's potential. However, it hasn't happened overnight. Over the last two decades, AI startups have multiplied as technology improved and opportunities presented themselves.
Last year, the market size was valued at $136.6 billion — by 2030, it's expected to hit $1,811.8 billion.
Companies that don't begin to consider this transition toward AI-powered tools will leave themselves exposed as competitors up their efficiencies and overall productivity.
At the very least, you must educate yourself on why AI matters for your company and what's out there concerning available tools (while remaining realistic about the current capabilities of those tools).
Check out the top 11 AI Statistics for Marketers in 2023.
Review the Top Resources on AI Tools and Technology
While plenty of AI writing solutions exist, AI technology is versatile, offering benefits across the entire marketing life cycle.
Companies that go above and beyond to improve winning processes with AI technology offer the next generation of marketing, and Scripted is no different. A combined AI and human writer strategy trumps, at least for the foreseeable future, so Scripted invested in both sides.
Implementing AI tools into the platform means greater efficiency and higher quality content, but that's just the beginning.
Your AI Copywriting Assistant for Content Creation at Scale
Success often depends on publishing consistent, quality content that keeps readers engaged. Scripted's article writing services use a proprietary AI tool called Scout to automate many steps that delay publication schedules. You get keyword research, content ideas, and eye-catching headlines with Scout. Scripted hasn't forgotten the role of subject matter experts in content creation. Hire a content writer with real-world experience in topics that interest your audience. Together, Scout and human writers can help you get better results than ever.
AI-Powered Content Marketing With Scout
Content strategy optimization that reaches your audience
Marketing content writers do their best work when they rely on data-driven strategies. Scout does everything from researching keywords to monitoring campaign performance.
Generate headline ideas based on keywords and trends
Never struggle to write headlines again. Just give Scout a keyword you want to optimize. They will research emerging trends to generate headline ideas that get results. Hook readers with catchy headlines and motivate them to read your content.
Research keywords for better SEO
Search engine optimization depends on a lot of factors, but keywords still play a central role. Let Scout crunch the numbers to identify the right words for right now.
Create accurate, consistent content briefs easily
Never waste time repeatedly adding the same information to content briefs. Scout automates the entire process, ensuring accuracy and consistency while freeing up your time to focus on more meaningful work.
Performance analysis that keeps you on track
How is your content marketing strategy performing? Ask Scout! Scout tracks content performance to continuously refine your approach for even better results.
Content at scale, right when you need it
Content writing services should adapt to your needs. Scout's always there, 24/7/365, to do the heavy lifting for you. You never have to worry about scaling your content when you have the industry's top AI copywriting tool on your side.
You want to create winning content for your blog but are stumped for topics. Meet Scout, Scripted's state-of-the-art AI platform, engineered to streamline your content creation experience by seamlessly connecting you with our skilled human Subject Matter Expert writers. By connecting you with those who know the ins and outs of your industry and niche, you'll have the opportunity to partner with writers who get you and, most importantly, your audience.
But that's not all.
With Scout, benefit from:
Content strategy optimization
A headline idea generator
Keyword research tools and support
Optimized content briefs
Performance analysis
Scout is powering a more optimized process from start to finish, helping you save your most precious resource — time.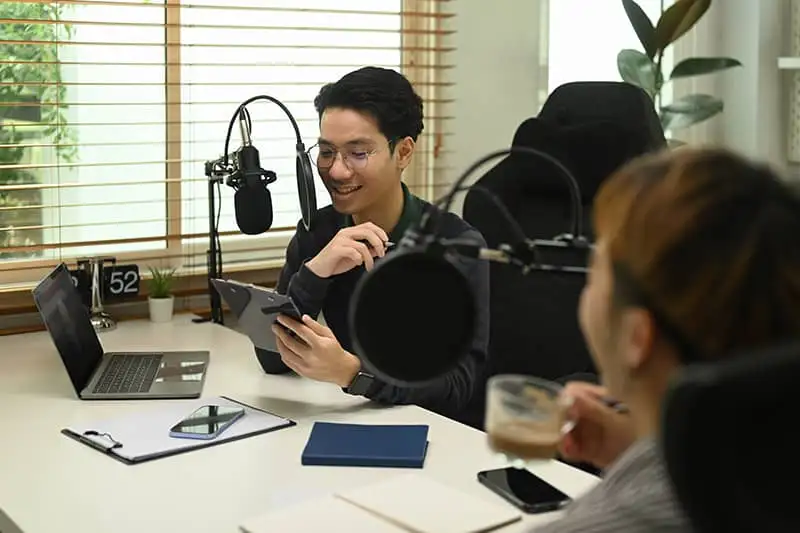 Scout is with you every step of the way.
You want to create winning content for your blog but are stumped for topics. What is worth writing about? With Scout, industry trends, search engine rankings, audience behavior, and competitors are analyzed, helping you develop content your readers love.
Step one:

Generate headlines based on blog topic suggestions. Scout can do that

Step two:

Focus on SEO, finding the keywords that will help you boost your ranking. Scout has your back.

Step three:

Create detailed briefs for expert writers to ensure a piece you love. Scout does it again.

Step four:

Track your post to gain valuable insight. Scout handles that, too.
What's Next? 4 Key Considerations
There's a lot of excitement at the moment surrounding the possibilities of AI. And while "AI" is somewhat of a buzzword these days, its potential effect on the marketing world in the coming years is very real. For some, too real.
That said, most marketers today are skeptical, which is wise. Knowing when AI-generated content is useful and harmful can make the difference between your content strategy being able to sink or swim.
Consider the following:
AI-generated content is not completely original.
Yes, it will pass plagiarism checkers. However, as of 2023, content generators collect information from what's already out there. The content created by any of the top tools will be unique in that it will differ from other published content, but it won't include original insights, data, connections, or research. All AI-written content is based on pre-existing content; remember that.
Read more: Three Reasons You Need Content to Succeed
Count out AI content generators to write about current or rapidly changing events.
The current technology also struggles with topics society hasn't formed a consensus on (i.e., abortion or gun laws). So, the content will often be biased or out-out-date. Accuracy is imperative when writing about such topics, especially concerning the image you aim to portray.
Suggested reading: The Essential Ingredients for Writing a High-Quality Blog Post
AI-generated and AI-assisted content are not the same.
The latter can instantly bring any marketing strategy to new heights, whereas AI-generated content can be damaging. At this point, humans are still required to do most of the heavy lifting, whereas AI can help automate parts of the content creation process. From brainstorming content ideas and creating engaging titles to writing an initial blog post framework, AI has its perks — and then human writers take it the rest of the way.
Discover: Scripted Recommended Content
Not all human writers are the solution — who you hire matters.
Like there are bad AI writing tools, there are plenty of bad human writers. Investing in expert writers from the start will help ensure quality content the first time, supporting a healthier ROI. Partner with a platform that does the vetting for you, as this is often the most time-consuming, frustrating, and often costly part of the freelance hiring process.
Start here: 5 Reasons Your Enterprise Business Should Use Freelance Writers
Experience the Scripted Difference
Want to experience the Scripted difference? Begin your 30-day free trial to benefit from the best of both worlds — AI-powered content creation written by human Subject Matter Experts (SMEs). It's a content marketing match made in heaven.
Register Today