ShortlyAI Review: Features, Pricing, Benefits, and More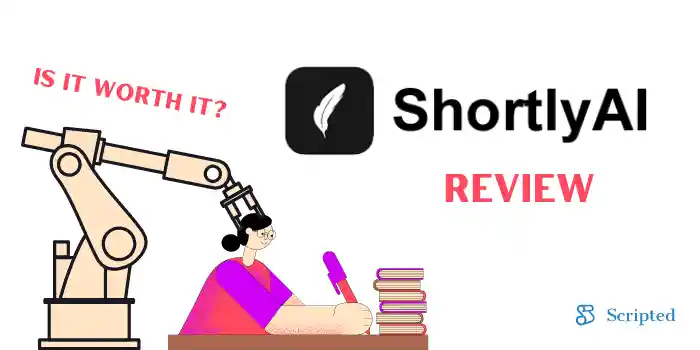 Are there days you wish you had some help with your content needs? 
Writing quality content is time-consuming and requires a specific skill set, but sticking to your content marketing schedule is critical. For this reason, ShortlyAI was developed. 
This AI-powered tool makes some big claims, but can it back them up?
If you're looking for the best AI content writing software, this guide dives deeper into what you can expect from ShortlyAI, how it works, how much it will cost you, and whether it can stack up to a human writer. 
What to Expect: ShortlyAI Features

ShortlyAI can help you combat writer's block with the help of an artificial intelligence (AI) writing partner. Click the "write for me" button, and the AI will continue writing for you. The AI will read all the text, including the background information and article brief box. There's a limit; the AI can only read the last ~1200 words. The AI can then predict your next words and sentences based on this information. 
However, you have options to achieve greater control over what the AI sees. You can type '///' so anything written before this command will not be included in the AI's analysis. This feature is particularly useful if you've started a new section that's unrelated. This is just one of many commands, including the powerful /instruct [ ] command. You can use this command so your AI does something specific, like write ad copy or introduce a new character to your story. Learn more about all possible slash commands here. 
Since the AI analyses what's previously written, what you write will influence what the AI writes. 
Think of ShortlyAI as your writing partner:
Start a sentence and allow your AI to finish it

When you're stuck on a thought, your AI will come up with ideas to get your creativity flowing again 

Guide your AI through the use of commands to write about something more specific
ShortlyAI offers an interface that feels like a blank canvas. On the left-hand side, you'll find a sidebar with tools.
ShortlyAI can help you get started, acting as your partner when staring at a blank page. For example, if you provide enough information, ShortlyAI can help you craft an outline. From there, you can begin to fill in the blanks, fleshing out each section. You can also lean on ShortlyAI to generate basic, no-frills copy, as long as you know the topic. The AI can write the content, and then you fill in missing sections, correct inaccurate information, and improve readability. This approach can be an effective strategy for creating AI long-form content. 
Here is a breakdown of the main features:
Simple interface

The "Write for me" button to combat writer's block

Article brief to provide the AI with more context 

A slider to change output length

Text commands 

Original output that will pass plagiarism checkers
ShortlyAI does it all, but is it too good to be true? Before you invest in such a tool, you need to understand the advantages and disadvantages — especially when quality content is of the utmost importance. 
Pros and Cons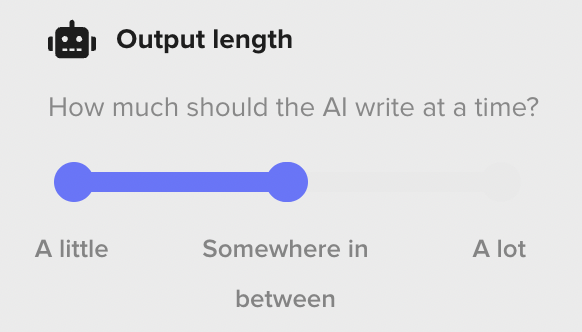 Before you invest in this tool, it's crucial to weigh the pros and cons. Greater speed and writer block support are significant pluses. However, there's one major issue — the accuracy of the content. 
PROS
The most significant benefit is speed

. With ShortlyAI, you can write ten times faster. 

There is technically

no word limit, so you can write as much as you wish

. Although the platform has a daily limit, it should not be reached under everyday use. This limit exists to prevent bot abuse. 

Content is fairly well-formed

and does not appear to be written by a bot. 

Output is unique, and content consistently passes plagiarism checkers

. 

ShortlyAI writes with excellent punctuation and grammar

. 
CONS
Upon fact-checking, users have had significant issues with the accuracy of the content

. If you want to be an authoritative leader, incorrect content could tarnish your reputation. Quality writing is not just about grammar and sentence structure accuracy — content needs to be valuable. If the content you post isn't factually accurate, you could do more harm than good concerning your readers' trust. 

Users have had issues with bugs on several occasions

, often hindering the accuracy and quality of content. 

Although the commands are useful,

AI is still a computer. You need to be precise when giving instructions

. Also, the content written by the AI can be repetitive. 
Bottom line: Users find this writing software tool useful at times, and the speed is unmatched. However, users often spend far more time cleaning up inaccurate content for this tool to offer any significant time-saving benefits. The copy isn't always factually perfect. Even though ideas will connect, the content can seem a bit off if you know the topic well. 
How Much Does ShortlyAI Cost?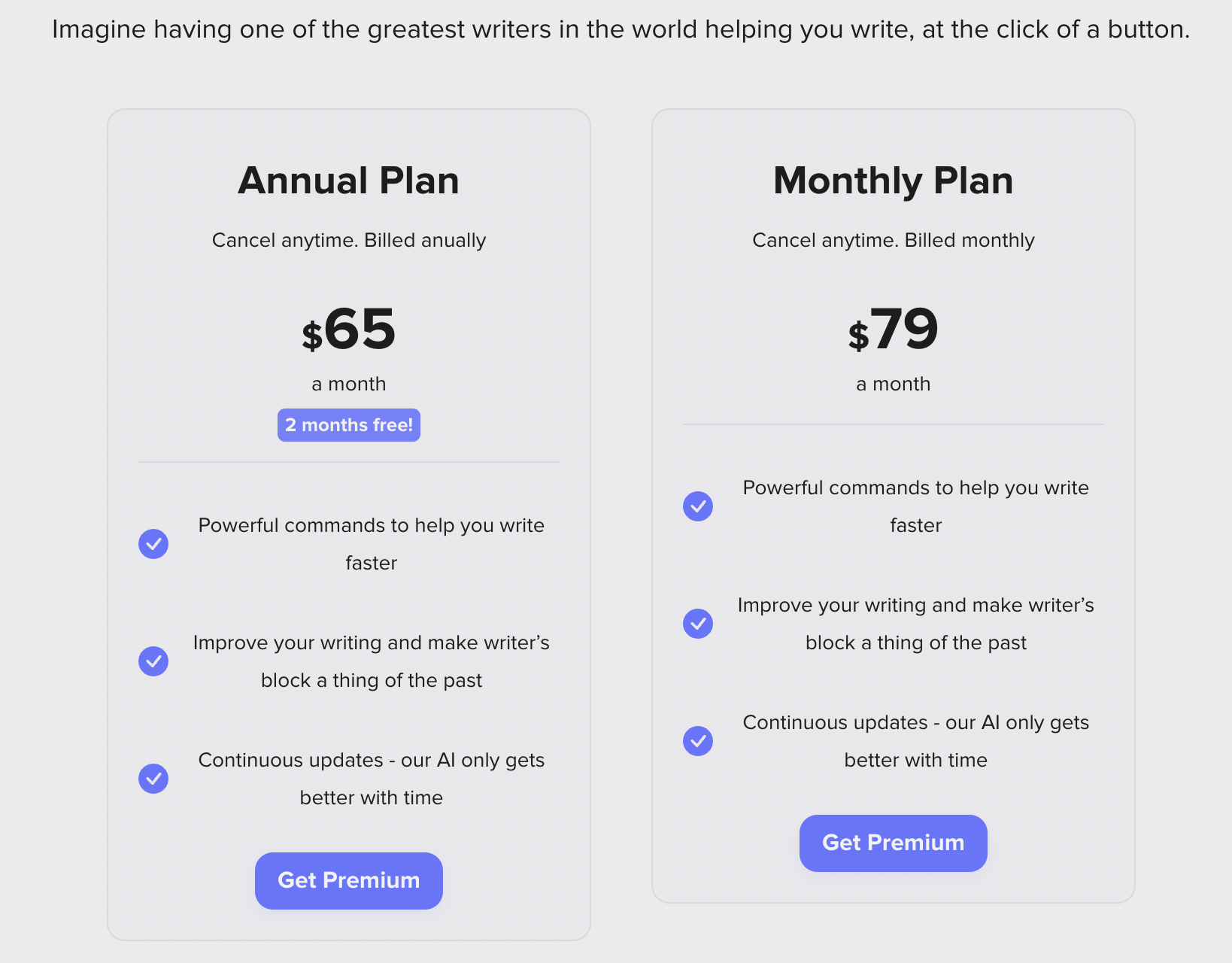 You have two options for pricing plans — an annual plan or a monthly plan. You can cancel either of these plans at any time. 
The annual plan is billed yearly, which works out to $65 a month. In comparison, the monthly plan costs $79 each month. 
One major plus is that, unlike some of its competitors, ShortlyAI does not use credits. As discussed, you can generate as much text as you like without worrying about burning through credits on the content you don't use.
Before you commit, you can try ShortlyAI for free. This trial is three days long, allowing you to explore the tool yourself. 
What Others Are Saying
Most of the positive reviews online are from users who enjoy using the app to write short stories. For creative writing, ShortlyAI definitely has its perks. 
Those running a website or business do not always share this view. On Yo Motherboard, a website based around programming, technology, and other internet-based practices, Dan posted a ShortlyAI review. He wasn't impressed, as the tool often wrote off-topic. His final verdict was that when the AI wrote content, it wasn't good enough to publish on a site where people come to read content of value. He said, "This fact-checking ended up costing me time as I not only had to gather the correct information but then I had to rewrite a lot of the false information again. It would have been faster for me to just write the article at this point."
A similar story can be found on makemoneybro.com — a site that offers advice on how to make a living with an online business. This review has plenty of positive things to say. The site owner likes how the AI connects the dots, how simple it is to use, and the available commands. However, the main negative was that ShortyAI is "not so good for marketing copy."
How Does ShortlyAI Use Machine Learning?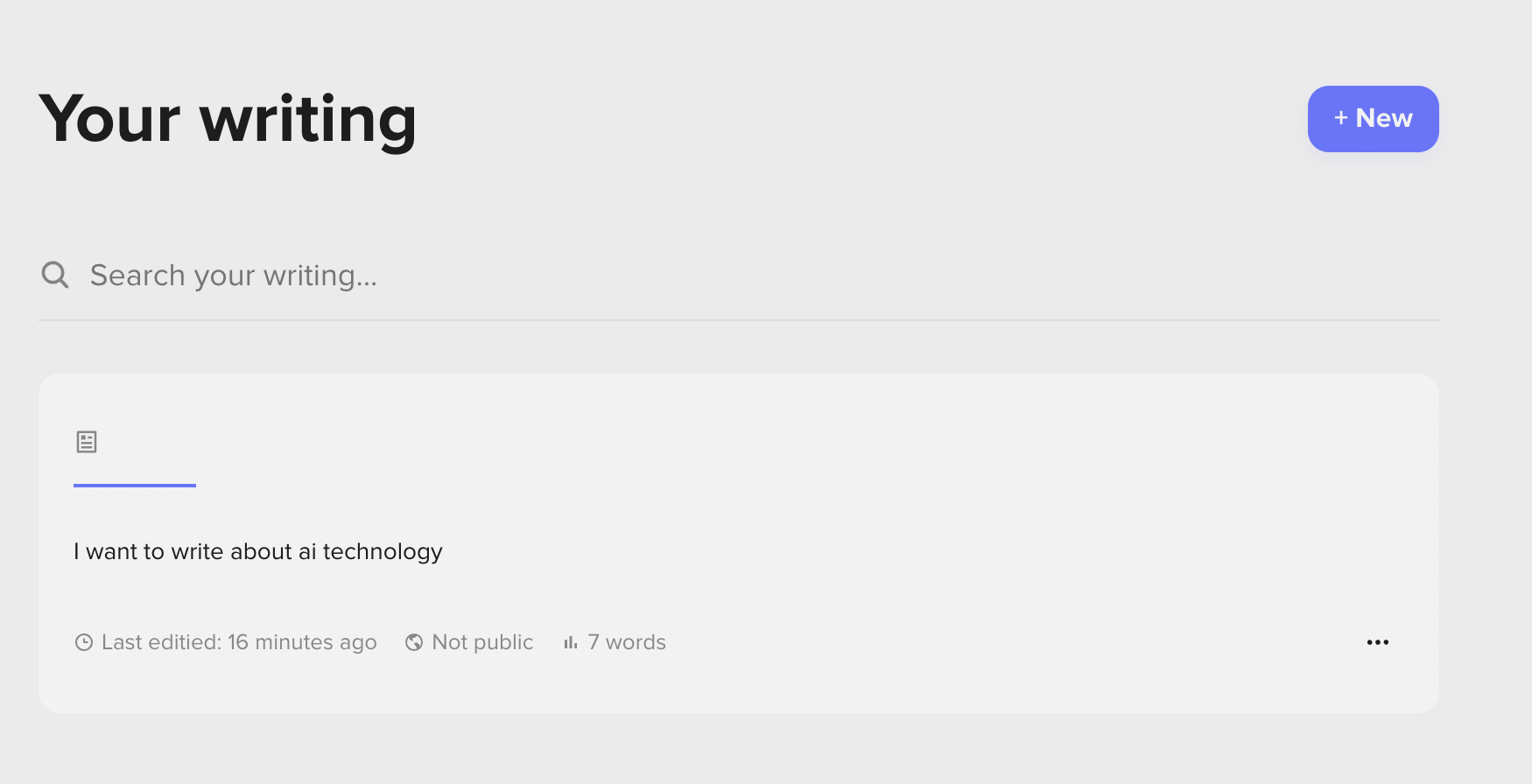 Machine learning and artificial intelligence are transforming the content marketing industry and for a good reason. Whether your goal is to improve productivity, find your audience's search intent, track data, or benefit from greater automation, AI will have a significant impact on your content marketing strategy. 
Although the use of artificial intelligence for content writing may seem new, it's not. If you use tools like Grammarly, the Hemingway App, or Google Translate, all of these use AI. However, the leap to AI-powered writing is still relatively new. 
Shortly uses OpenAI's GPT-3, a language model that uses deep learning to produce human-like text. GPT-3 stands for Generative Pre-trained Transformer 3. This technology has been trained on nearly half a trillion words to "learn" to write. It is also the only AI that has passed the Turing test.
Machine learning is an area of AI that gives computers the ability to learn without being programmed. Although machine learning algorithms can learn information from different data types, including images and audio, ShortlyAI uses text. The program is made up of 1011 nodes. These artificial neural networks handle millions of words, learning from millions of pieces of text in a single day. 
It's important to note that this technology requires some input to succeed. Although ShortlyAI can help you overcome writer's block, it will not generate unique ideas. You need to provide a topic or section of content, and then the AI will take over. 
Comparing ShortlyAI to a Human Content Writer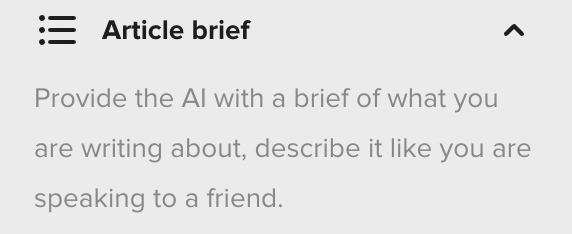 As an AI content writing assistant, ShortlyAI is impressive in many ways and practical under certain circumstances. This tool will generate hundreds of words in minutes, providing a general structure which you can work from. For some, this is a great strategy. 
Some of the best-use cases for AI-generated content include:
Product descriptions — Using a tool like ShortlyAI can help you generate ideas for more creative product descriptions. You can use what the AI writes as a starting point and add your own flair.

Headlines — You can write a headline, and ask the AI to provide slight variations. This use case can be highly beneficial if you remain mindful of SEO guidelines. 

Social media content — If you need to develop dozens of clever, attention-grabbing hooks a week, an AI-powered tool can be powerful. 
So, you may find ShortlyAI useful if you have an eCommerce shop or create your own social media content.
However, serious bloggers and content marketers who use it aren't always convinced it's the best option for them. The concern about the accuracy of content is a major red flag. The content also often lacks the tone or personality the user seeks — something which only a human can provide. 
For example, if you own a SaaS company and need weekly blog content, the quality matters. If your target audience is developers, they will have background knowledge on the article topics you publish. AI blog content will not hit the nail on the head, which could quickly alter your readers' view of your company. You may offer an amazing product or service, but if readers lack confidence in the content you publish, it could destroy your reputation. 
Most content marketers agree: AI writing tools won't replace a quality writer. For example, as of now, AI can't replace your brand voice. For bloggers, their voice is often what makes them unique. Some believe that as AI writing improves, these tools may replace some writers, particularly technical writers and journalists. However, the top writers will always have an edge over AI writing tools. 
Need Quality Content? Scripted Can Help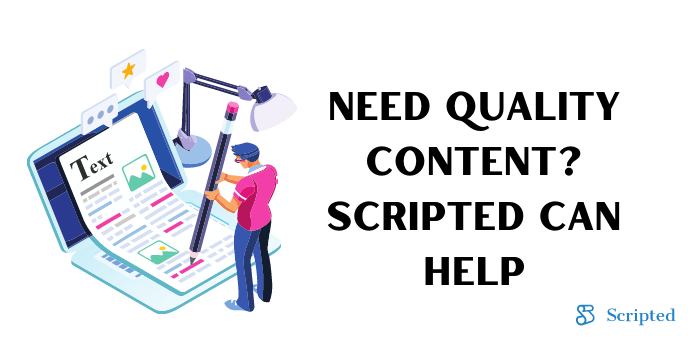 The choice to outsource your content needs is not an easy one. However, the benefits can be vast, especially when you partner with a content platform that prioritizes quality above all else. 
ShortlyAI has several beneficial applications, but it cannot replace professional copywriters. 
When you work with professional writers, you'll gain access to content that ticks all the boxes. Whether you seek SEO knowledge or the ability to inject personality into your blog ideas, AI writing platforms can't reach your goals. Instead, you need human writers with the background, knowledge, and creativity to create the type of content your audience seeks. 
Remember, there's a lot of garbage content online that doesn't take content accuracy into account. If your content is not consistent or accurate, you'll have difficulty establishing or maintaining credibility and trust. An AI writing tool can't write with a specific tone or brand voice in mind, and it can't check facts — that's not what it's "trained" to do. 
Scripted is an all-in-one content provider that will help you:
Increase organizational agility

Create quality content at scale

Increase visibility and market share
The hiring and content creation process is seamless, allowing you to focus on your growing business. 
To get started, all you need to do is:
Join Scripted 

Describe your content writing needs

Find a highly-vetted freelance writer you want to work with

Receive your first draft
Not only will you receive quality content, but you can take a backseat instead of writing alongside ShortlyAI.
Sign up for a free one-month trial today!