Article Forge Review: Features, Pricing, Pros, Cons, and What Users Really Think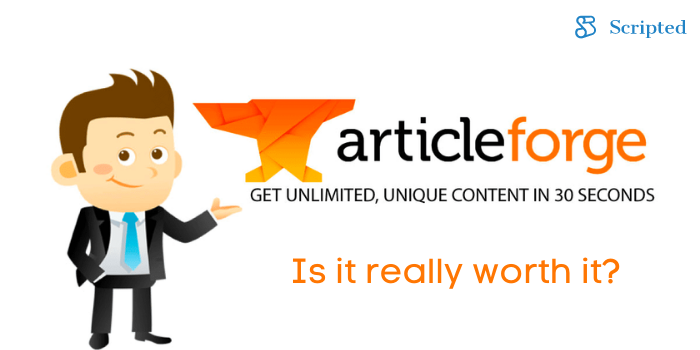 Here are five things you need to know about Article Forge: 
Article Forge is AI content writing software that generates 250-750-word articles based on a keyword or several keywords.

The software uses machine learning and natural language generation to scan millions of online articles and produce unique content in as little as 60 seconds.

Article Forge can also add titles, links, images, and videos to articles.

Article Forge prices start from $27 per month. 

Article Forge is one of many AI-powered content writing solutions and demonstrates a growing trend in the content marketing industry. Although AI can produce fast and unique content, experts believe this technology can't replace traditional human writers.
The benefits of content marketing speak for themselves. It increases engagement, boosts brand awareness, shortens sales cycles, establishes thought leadership, and helps you sell products and services to a global audience. Content marketing costs 62% less than traditional marketing methods and generates around three times as many leads. 
However, for this type of marketing to succeed, you need someone to write your content. 
Content writers come in all forms. You might hire a freelance writer specializing in your niche or use a content writing platform like Scripted that connects you with high-quality writers and editors who can produce content for your website, blog, or social media pages. Then there are AI writing bots, which require no human intervention when creating content. 
AI is one of the latest trends in the content marketing industry, and several platforms create articles using technologies like machine learning and natural language processing. One of those platforms is Article Forge, which uses artificial intelligence and deep learning models to write articles, blog posts, and other content for your digital assets. There are no human writers on this platform, just AI-powered bots that generate content in as little as 60 seconds. 
Article Forge claims to specialize in "high-quality, AI-powered article creation," with the ability to produce SEO-optimized content with a click of a button. But can this service really replace human writers? Does it generate high-quality content for your website? And how does it work? In this Article Forge review, learn more about this platform and whether an AI content writing platform is right for you. 
What is AI-Powered Content Writing?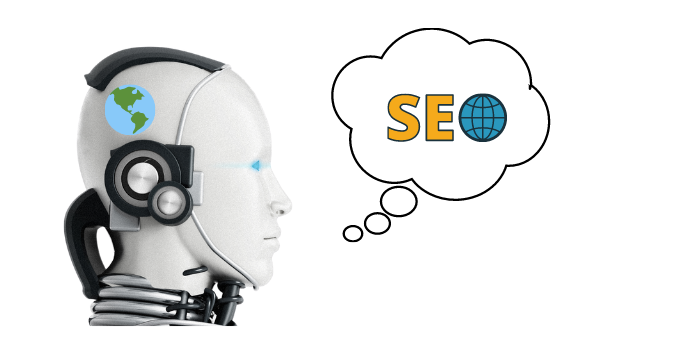 AI-powered content writing is a relatively new phenomenon in content marketing. It's computer-generated writing that uses technology like natural language processing or natural language generation to generate content based on a topic or keyword. A content writing platform like Article Forge defines the parameters for its AI tool to follow. Once the tool receives those instructions, it creates content based on existing articles and blog posts on the internet. The finished result is a unique article relating to the original topic or keyword.
Different AI-powered content writing tools produce different results, and the accuracy and quality of content depend on the machine learning models and AI algorithms used. Because machine learning models work very quickly, you can receive almost-instant content without hiring any human writers. Depending on the service you use, an AI-powered content writing tool can also work out cheaper than working with traditional content providers. 
Despite these benefits, AI-powered content has limitations. For starters, it's no substitute for human-written content or even gets close to replacing it. That's because AI tools can't reproduce human emotion or creative thought. These 'machines' create content based on existing articles and can't understand context or nuance in the same way as human writers can. 
"Although AI tech is impressive, AI copywriting tools don't write anything truly original. Remember, we're talking about a machine," says Neil Patel. "They're 'fed' articles and content written by human copywriters and essentially mix them up to create something new. AI tools produce great copy, but just because it's 'new' copy doesn't mean it's original."
Article Forge, Explained
Article Forge is content writing software that automatically generates content based on a keyword or several keywords. It uses algorithms to scan millions of online articles associated with those keywords and can produce a 250-750-word article in around 60 seconds. Article Forge also adds titles, links, images, and videos to improve an article's readability and SEO.
Using Article Forge is relatively easy. Once you have set up your account, click on the 'New Article' button on your dashboard to start the content creation process. You can then enter the keyword or keywords that you want to target. Article Forge creates your article and sends you an additional copy of your content to your email address. 
How Does Article Forge Use AI/Machine Learning?
Article Forge uses several deep learning models that search the internet for content relating to your specified keyword. The writing software then creates a unique article using this information without any scraping or spinning. 
Say you want to create an article based around the keyword phrase 'New York properties.' Article Forge will search for that keyword on the internet and find relevant content from top-ranking articles. It then takes sections of those articles, rewords them, and creates a unique article that you can publish on your site. The whole process happens quickly. 
Article Forge Features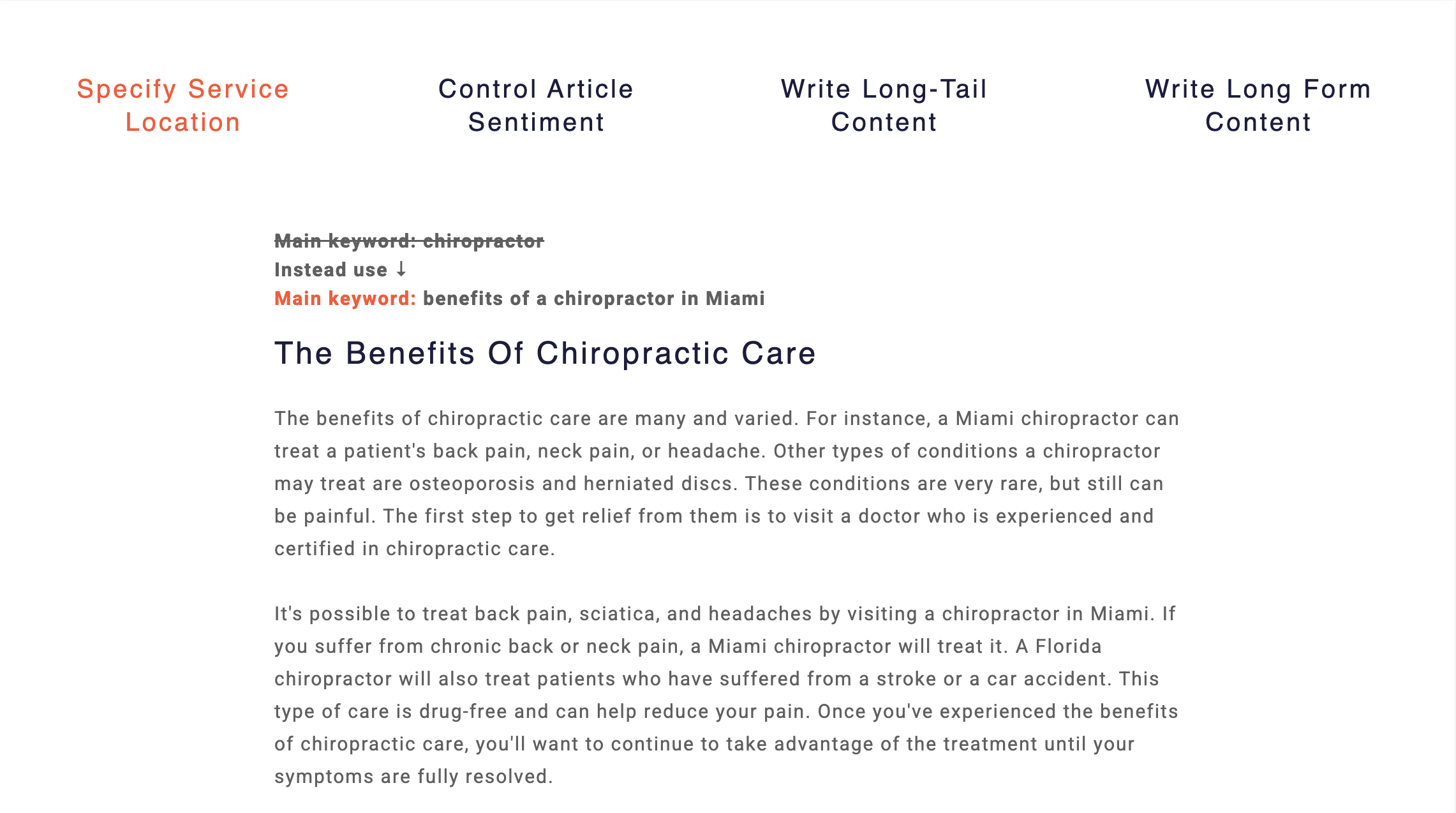 Article Forge shares many features with content writing platforms that use human writers. All content undergoes a Copyscape check to identify plagiarism, and you can automatically post your finished article to WordPress blogs. The platform also has a scheduling feature for deciding when your content gets posted online. 
Article Forge uses the same AI technology as Microsoft and Google to rank websites and blogs based on their relevance, meaning your finished article should include reworded information from relevant sources. The platform also integrates with tools such as SEO Autopilot, WordAi, and RankerX to further increase the chances of your content ranking high on search engines. 
A recent feature of Article Forge is the ability to check for spelling and grammar mistakes in content generated by the platform through its Perfect Tense tool. That helps you fine-tune your finished article so it's ready for publication. 
Article Forge Pros and Cons
Consider the following factors when deciding whether to use AI blog content:
Pros
Speed
One of the biggest benefits of Article Forge is its speed. While human writers can take a few days to produce content, Article Forge can generate content in around a minute, making it significantly faster than other content writing platforms. No human writer can produce a 750-word article in 60 seconds, so this service can prove useful if you need to publish content on your website or blog immediately. 
Bulk Content Options
When you provide Article Forge with keywords, the software can generate multiple unique articles simultaneously. This can be a good idea if you want to expand the content on your site or blog around a specific topic. 
Videos/Images
As previously mentioned, Article Forge also sources photos and videos that relate to your keywords. Your finished article will include this media and help you improve engagement with your audience. 
Multiple Languages
Article Forge can generate content in English, French, German, Dutch, Italian, Spanish, and Portuguese. That helps you connect with international audiences who might visit your website. 
Cons
Accuracy
One of the biggest problems with Article Forge is the accuracy of the content it automatically generates. Many users have said the platform's articles lack cohesion, structure, and often include spelling and grammar mistakes. One blogged tested Article Forge with mixed results. (More on that later.)
Fact-Checking
Article Forge can't verify facts from multiple sources in the same way human writers can, meaning your content might include errors or incorrect information. 
750-Word Limit
Article Forge only generates content pieces that are 750 words in length, so you might need to use another platform if you require long-form AI content. 
How Much Does Article Forge Cost?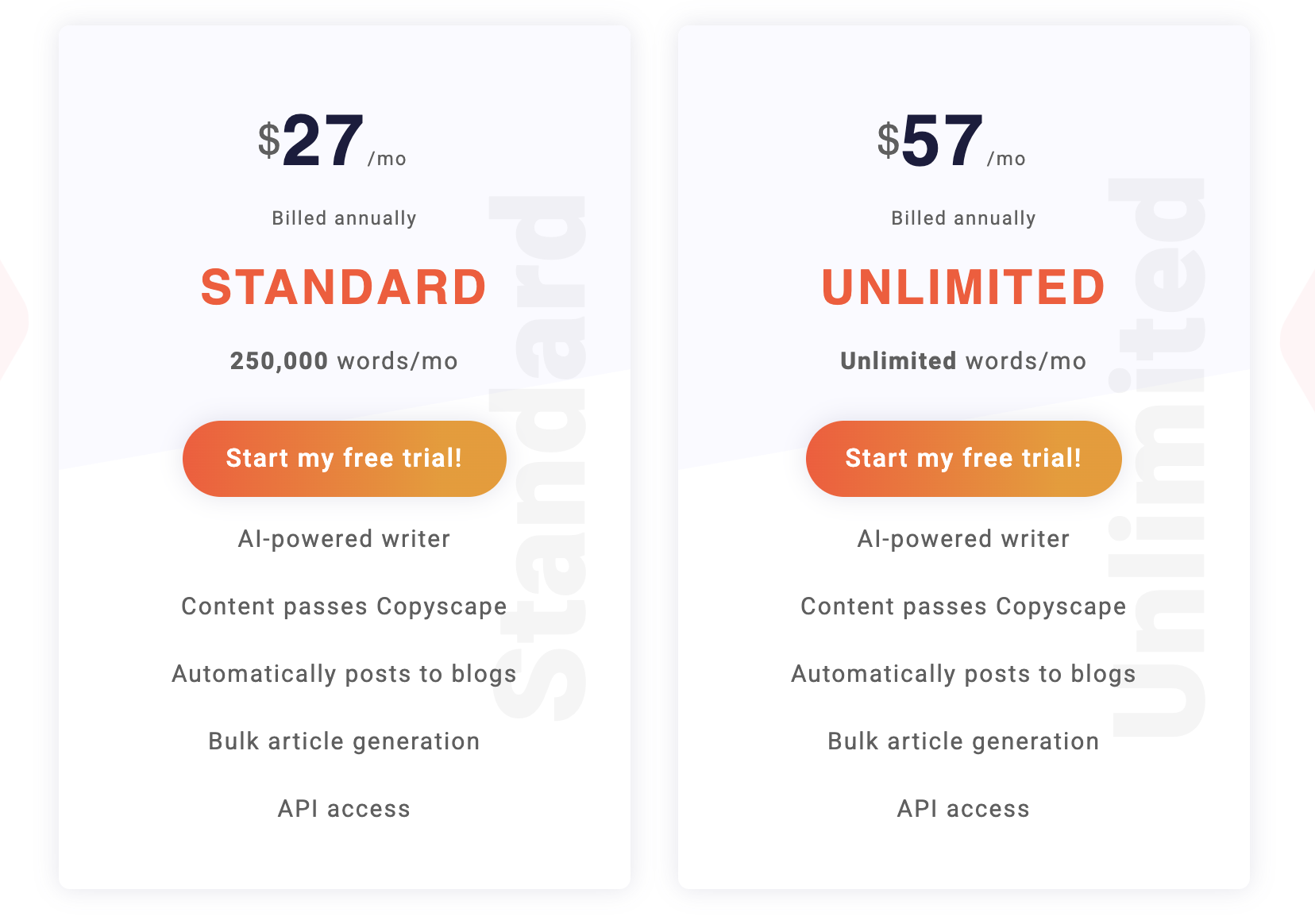 Article Forge has two plans: Standard and Unlimited. Both plans provide you with content that passes Copyscape, let you automatically post content to WordPress, and use Article Forge's API. 
Standard
You can create articles that total 250,000 words a month. 

This plan costs $57 per month when billed monthly or $27 per month when billed yearly.
Unlimited
You can create unlimited articles.

This plan costs $117 per month when billed monthly or $57 per month when billed yearly.
Article Forge offers a 5-day free trial.
Article Forge: What Users Think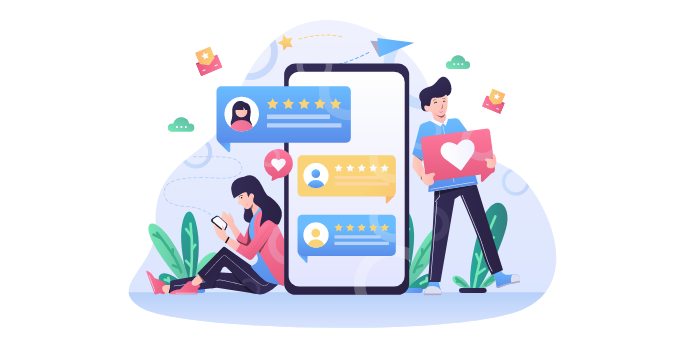 Article Forge has an average rating of 3.6/5 on G2.com, based on 13 reviews.
One reviewer says: "The best thing about Article Forge is that you can create articles on topics you don't have the time to research. Using the auto generator function, you can create articles in minutes. The program will read millions of relevant articles and other content to produce high-quality, 100% original content." 
Another reviewer says: "The article is limited to 750 words but is very laughable and incoherent. Though unique and SEO Friendly, you are sure to ruin your reputation if you are a corporate entity. No good content is possible without human involvement." 
Another reviewer, who ranked the service 0/5, says: "The content which it generates is meaningless every time because it hunts for so many available articles for your given keyword. For example, if you want to use it for generating an article regarding airline reservations in the USA, it will consider articles from India, Australia, and other countries as well. So in terms of SEO, it is not user-friendly for the actual readers and the search engines."
Become a Writer Today thinks Article Forge is a "good tool" if you need quick content for your website and you have the time to edit those articles. However, the service can't generate long-form articles with "super human-like quality" and content is "pretty random when it comes to quality." 
Kasa Review says the platform generates content that you can use on your website, but "anybody who says that the articles generated by Article Forge require absolutely no changes or corrections is blind or lying." The website thinks the service needs more changes and improvements as "Article Forge still doesn't have human understanding and touch as they advertise."
How Well Does Article Forge Work?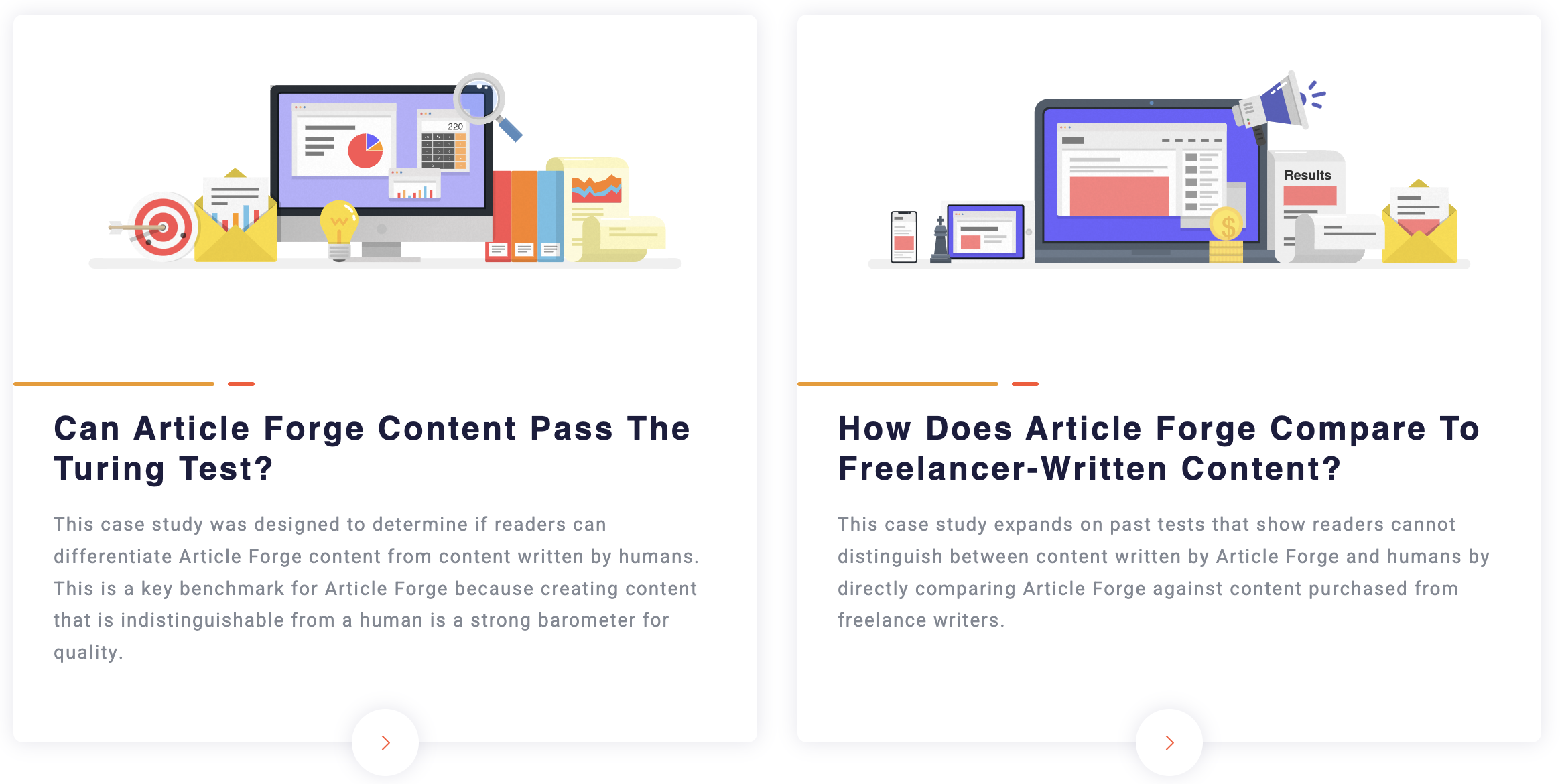 Blogger Loretta Oliver tested Article Forge for content accuracy and quality. In her first test, she used the primary keyword 'cross stitching' and chose an article length of 500 words. The blogger said Article Forge took around 10 minutes to generate an article, much longer than the advertised time of 60 seconds. Here are the results of her test:
Article Forge produced an article of 572 words.

The article didn't make sense, and many sentences were poorly worded. 

The article mixed sentences about cross stitching with crochet, beadwork, and embroidery. It described the wrong supplies and gave incorrect information. 
After deleting the article, Loretta tested Article Forge for a second time. She used the primary keyword 'apartments in Indianapolis' and the secondary keyword 'apartments Indianapolis.' Again, she chose an article length of 500 words. Article Forge took around 6 minutes to generate the article.
Here are the results of the second test:
Article Forge produced an article of 503 words. 

The first sentence included information about choosing a dog and had nothing to do with finding an apartment. 

The rest of the first paragraph didn't make sense. 

The article didn't provide any context for statements. 

There were mistakes throughout the article. 
Loretta tried Article Forge for the third time. She chose the longer primary keyword 'how to start affiliate marketing' and a secondary keyword of 'learn affiliate marketing.' She selected an article length of 750 words. Article Forge generated the article in less than 10 minutes. 
Here are the results of the third test:
Article Forge produced an article of 787 words. 

Although several parts didn't make sense, the article was of a higher quality than the previous two. 

Loretta, however, still wouldn't publish the content on her website. 
"Honestly, I don't think I could even edit this to make it better, it's just so all over the place," she says. "It would be easier for me to just scrap it and start over from a blank page."
Article Forge Alternatives
Here are some alternatives to Article Forge: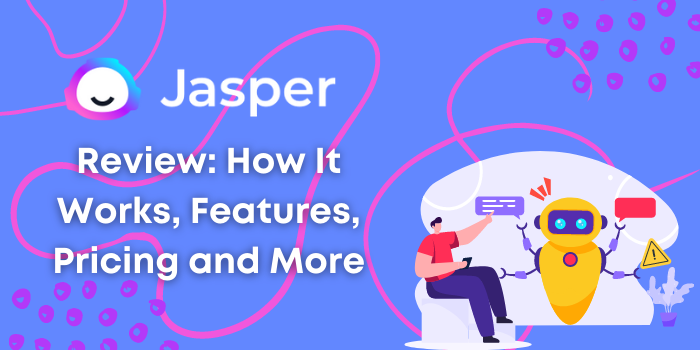 Jasper (formerly Jarvis) is rated one of the best AI content writing software programs on G2, where it has an average rating of 4.8/5. Like Article Forge, Jarvis generates content by searching existing articles on the internet. It does this via the latest machine learning algorithms. 
This AI content writing assistant can create blog posts, social media posts, and marketing emails and understands over 25 languages, making it a useful tool if you need fast content for different audiences. 
Here are what users think about Jasper:
"We have been using this service for less than 2 months in our office, and so far, we absolutely love it. We mainly use it to fill gaps in our content or expand on product descriptions for our clients. It's not hard to come up with a few sentences here and there, but when you have to do it hundreds of times every single day, you start finding it difficult to come up with ways of explaining things." (

Septimiu B

)

"Some of the time it generates totally dummy and useless content that does not make any sense (they must need to upgrade). Sometimes, it copies previous content written articles." (

Gulfam R

)
Articoolo is content writing software that lets you generate quick articles for your content marketing strategy. You can edit these articles to match your brand voice or style or send them to professional writers as a first draft. With Articoolo, you choose a topic and article length, and the software does the rest of the work for you. It also integrates with WordPress so you can publish content on your blog quickly.
Here are what users think about Articoolo, which has an average rating of 4.2/5 on G2:
"I think that Articoolo does a good job of searching the internet quickly for content that is related to keyword searches. Rather than just jumbling a bunch of random words that don't make sense together, Articoolo can do a decent job at connecting existing content to create original content that we can use to fill out our web page designs and other digital materials." (

Jennifer D

)

"Sometimes the articles are a complete mess — incorrect grammar, spelling mistakes, etc. It seems as if Articoolo copies articles online and changes words to their synonyms." (

A user in marketing and advertising

)
AI Writer is another Article Forge alternative that you can use to create content for your organization. You provide AI Writer with a headline, and its article writing software searches the web for related information before generating a unique article. Unlike Article Forge, the platform lists citations and sources for any facts it includes in your content. You can then manually verify this information for accuracy. Another feature of AI Writer is its focus on SEO, helping you publish articles that rank highly on search engines. 
Here are what users think about AI Writer, which has an average rating of 3.4/5 on G2:
"The app will automatically scrape the web for articles based on the content and create an article by rewriting it. When the process is completed, you'll get an email update." (

Edwin W

)

"Yikes, this software is a mess for my application. It scrapes content from similar pages across the web, and often that content references trademarked terms or is otherwise inapplicable for my usage. I write SEO pages for local service companies. This is not usable for that application in its current form." (

Kevin M

)
Can Any of These Solutions Replace Human-Written Content?
Human writers have several advantages over AI content writing services like the ones listed above. Firstly, these tools can't write in a specific tone or account for brand voice. If you use a particular tone in your blog posts, for example, services like Article Forge won't be able to replicate that style. These tools also can't produce highly-technical content because they generate articles based on the highest-ranking content on the web for your topic or keyword. Those sources might be basic introductions to a topic and not include any technical information.
Another drawback to AI-generated content is that it lacks true originality:
"If you read anything written by an AI program, you'll notice that something's missing. That something, it's creativity," says Digital Information World. "Every AI program has a limited amount of words they can use, and that's why everything written from them seems… Robotic."
AI content writing software might be beneficial if you want a rough first draft of an article. You can then edit the content to match the tone of your blog. Alternatively, you can send your AI-generated content to a human writer who can expand on the article and create something more valuable for your website.  
Final Word
Article Forge is one of many AI writing solutions that generate fast and unique content using technologies like machine learning and human language processing. This service can churn out content in as little as 60 seconds for your website, blog, or social media pages. While Article Forge content might be usable in some situations, it can't replace professional human writers and editors who can match your brand voice, tackle complicated concepts, engage with audiences, and help you build your content management strategy.
Using a traditional content management platform like Scripted can connect you with thousands of professional writers who understand your content brief and create content that delivers value to your audiences. Whether you want to generate more customers, move existing customers through your sales and marketing funnels, educate audiences, or increase awareness, human writers can turn your thoughts into words and establish your organization as a leader in your space. 
Scripted connects you with professional writers with experience in your industry. Create engaging and click-worthy blogs, web page content, newsletters, video scripts, social media posts, and more. Sign up for a free trial with Scripted now.