Everything You Need to Know About Google's EAT Model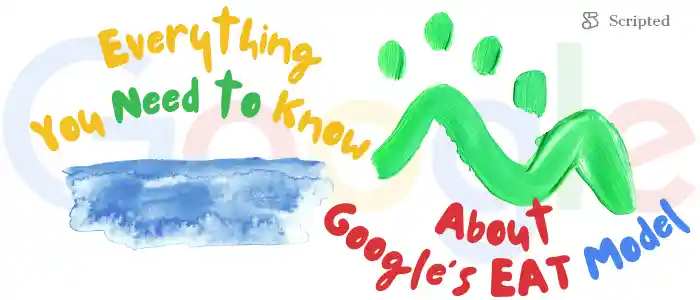 The world of SEO is constantly evolving. Although there are tried and true best practices to follow, you risk being left behind when you don't stay on top of the latest trends. To stay relevant and rank higher on search engines, you'll need to take some key steps — but where do you start?
Expertise, Authoritativeness, and Trustworthiness: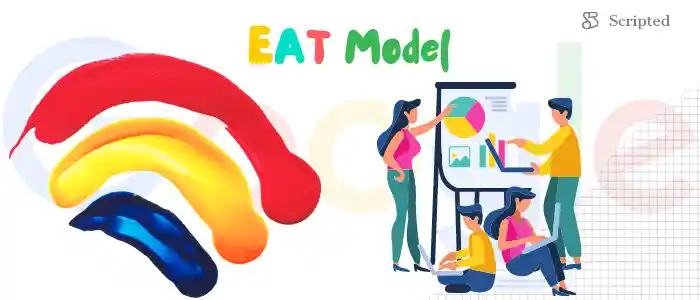 Trying to decipher Google's ranking algorithm can be tricky. However, Google does offer some clues, such as its Search Quality Evaluator Guidelines, which the search engine giant released in 2015. In these guidelines, you'll find three key concepts — EAT, YMYL, and beneficial purpose. These concepts provide insight into what Google looks for when determining the quality of web pages. Since its release, the "Search Quality Evaluator Guidelines" page was updated twice. Once on July 20, 2018, and again on May 16, 2019.
Today, we're going to dive deeper into EAT — an SEO strategy you can't afford to ignore.
What Is the EAT Model?
EAT is an acronym that stands for Expertise, Authoritativeness, Trustworthiness.
This model represents one of the best approaches when aiming to rank better in Google. The May 2019 update made EAT one of the most important factors in determining Page Quality. Aside from EAT, this rating also depends on:
The purpose of the page

The main content quality and amount

Website information

Website reputation
Once it is determined that a page has a "beneficial purpose," meaning the page was created to help users, the level of EAT is considered. This step is used to determine whether the content is YMYL (Your Money or Your Life). This type of content is the type of information that, if presented untruthfully, inaccurately, or deceptively, could have a direct effect on the reader's health, safety, happiness, or finances. Google takes this very seriously.
Of course, if you are an expert on a topic, you will need to write YMYL content. This content covers everything from news to financial advice, medical advice to legal issues. When writing this type of content, pages need to contain the highest levels of EAT. If the content is non-YMYL, it isn't as carefully considered for EAT.
Within the guidelines, there are notes covering the topics that require EAT. If you cover the following topics, you need to have specialized expertise:
Journalistic news articles

Informational content on scientific topics

Financial advice

Medical advice

Advice pages that cover "high-stakes" topics, such as parenting or home renovations

Hobby pages that require expertise and a specific skill set, such as playing an instrument or photography
Let's break EAT down to better understand how this acronym affects your ranking.
Expertise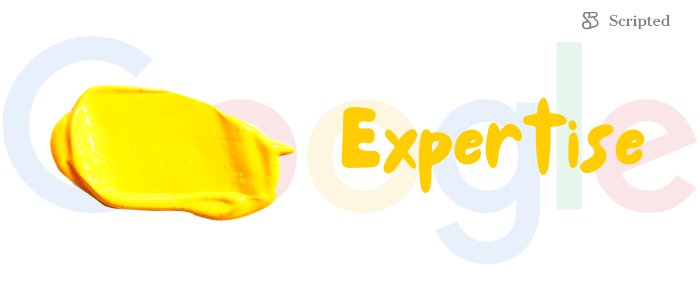 Expertise goes hand-in-hand with the other two components of EAT — authoritativeness, and trustworthiness.
When determining expertise, Google focuses on the creator of the main content on the page. Is the creator an expert on the topics covered? Do they have credentials to back up the information they speak about? These are the types of questions you need to consider. However, according to the latest guideline changes, Google makes exceptions for "everyday expertise."
This means that Google can still consider you an expert, even if you have had no formal education or training. In this case, you will need to showcase relevant life experiences. The standard for being an expert comes down to the topic. For example, if you write restaurant reviews and are someone who loves food, visiting a range of restaurants frequently would showcase everyday expertise.
Related: How to Find the Right Subject Matter Expert for Your Content Marketing Needs
Basically, to be an expert, you need to be knowledgeable or skillful in a particular area.
Authoritativeness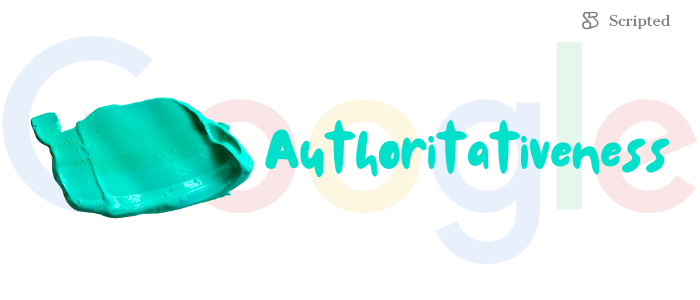 The level of authoritativeness depends on the main content creator, as well as the website. When you are an expert, you develop authoritativeness. Meaning, tend to know you, looking to you as a leader in your industry.
When you are an authoritative brand, this means that people look to you as a reliable source of information. For example, if you own a nutrition blog, you may establish your expertise based on your certifications and industry experience. When regularly publish content that is engaging and valuable, people will come to you when they are interested in learning more about the topics you discuss. This is also how you grow your subscriber list — which is a powerful digital marketing strategy.
Trustworthiness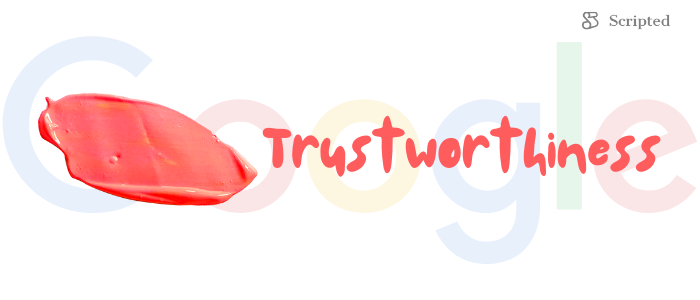 Again, trustworthiness refers to the main content creator, as well as the website and content displayed. To be a trustworthy expert, you need to become a source that people trust. The content you publish needs to be accurate and honest. Remember, you have a responsibility to provide correct information — especially when that information could directly influence someone's well-being and overall life.
Putting It All Together — How to Rank Well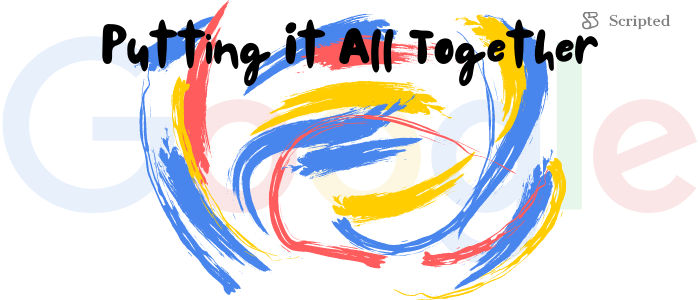 There's a lot to consider when you create content, especially in terms of SEO.
The goal is to create high-quality content every time you cover a topic. However, there's more to it than that.
Leveraging the clues provided in Google's guidelines to rank well:
Every page has to have a purpose that benefits the user

Every page needs the "right" expertise behind it — the subject matters in terms of the level of EAT required

YMYL pages need to showcase the highest EAT because of how that information can
So, now that we understand what it takes to rank well, it's important to note that just because your content showcases the concepts of EAT doesn't mean you will get traffic to your site.
You need to communicate in a way that engages people. That way, you will build a following that allows you to market who you are and whatever it is you offer. So, while considering how to improve your site ranking, always create content that your audience will love — while adhering to Google's guidelines.
To create expert content your readers want to read, do a bit of research. What is your audience searching for? During your keyword research, what is the intent of searchers?
There Is No "EAT Score" — Here Are Some Tips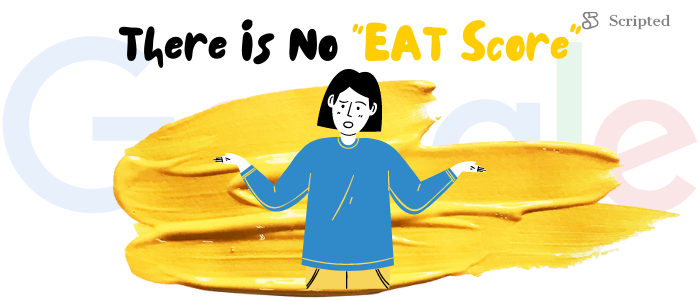 Although your website will not receive an EAT score, there are ways to improve and continually show EAT to Google. Keep the following tips in mind to grow your audience and continually rank higher.
Build more links

— Link building is imperative to any SEO strategy. The more links and mentions you get from authoritative sites, the better. For example, if the

Washington Post

mentions your company, this will support a higher ranking. Google does a good job of knowing which links count. Prioritize fewer quality links over many low-quality ones.

Update your content

— If you're providing medical, financial, legal, or any other form of advice, your content needs to be maintained. The last thing you want is outdated information that lacks any true value. In some cases, when writing about YMYL topics, inaccuracy could be harmful to your readers.

Check your facts

— If you are writing a news article, press release, case study, or any other type of content that is data- or fact-driven, the content needs to be factually accurate. This is very important when you're writing any scientific content.

Seek more reviews

— Online reviews can help you build your reputation online. Work towards more positive reviews on the sites that matter within your industry. For example, if you operate a restaurant, you'll want to focus on TripAdvisor. You can also reach out to a popular local food blog to be featured.

Hire experts

— There are experts available across all industries, ranging from

technology

to

engineering

. If you plan on covering YMYL topics, this is a mandatory requirement. Depending on the topic, you can either seek writers that showcase specific credentials or those that have a proven track record in your industry. Writing samples can help you better decide whether a candidate is a good fit.
How to Rank Higher on Google in 2022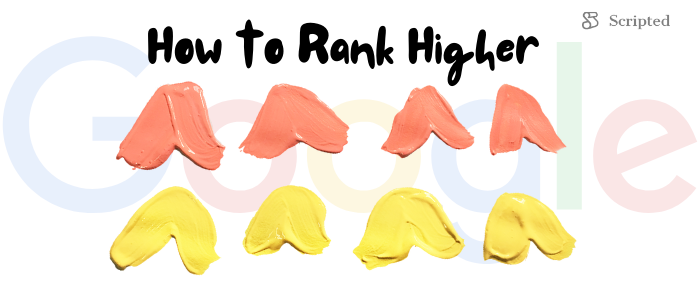 To rank higher on Google in 2021, you need to remain mindful of Google ranking factors.
You will need to make quality content a top priority, and when creating content, always consider how you appear to both search engines and your readers. You need to consider SEO strategies to rank higher so that you can increase your visibility. However, that's just one piece of the puzzle. People need to want to read the content you create. This means you need to write for humans, not computers. If there is a natural way to use keywords, go for it!
Regardless of the type of content you produce and why it's important to understand the following ranking factors:
Off-page ranking factors are measured outside of your website — think backlinks and the importance of thought leadership

On-page ranking factors relate to keywords and the quality of your pages — think keyword targeting, meta descriptions, and header tags

Technical ranking factors mainly relate to the performance of your site — think site and page speed, being mobile-friendly, etc.
There are over 200 Google ranking factors, so there isn't one ranking factor that will determine whether you have an SEO-friendly website. Optimizing for Google ranking factors takes time and effort. That is why you must commit to the importance of quality content from the get-go. If you consistently produce content that is fresh, unique, and valuable, you will rank higher on Google's search engine page results — and being on the first page matters. The first page of Google represents 71% of search traffic clicks, with some reports placing this figure as high as 92%.
Know Your Reader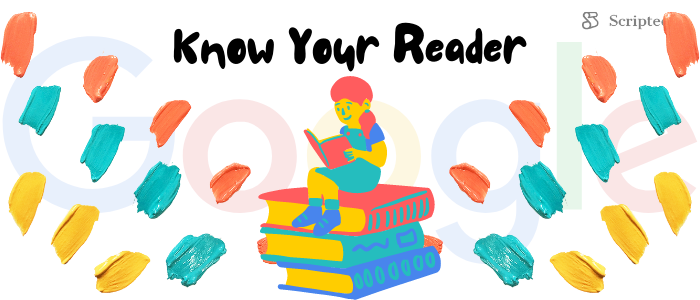 To excel online, you need to focus on many content marketing elements.
One of those elements is targeted copywriting, which ties into the EAT model. Targeted copywriting requires industry-specific knowledge. That is why 84% of B2B companies outsource their writing needs. As you create content, think about who you are speaking to, addressing your targets' pain points and needs. Leverage any profiles and personas you have developed.
Who are there in terms of their gender, age, title, etc.?

How much does your target audience know about the topics you cover?

Are they open or close-minded? Are they willing to learn?
The ultimate goal here is to spark a connection between your content and the reader. If your message is untargeted, it will probably fall short. Every word should be written for your ideal reader. Anything else is a wasted or distracted copy.
How Scripted Can Help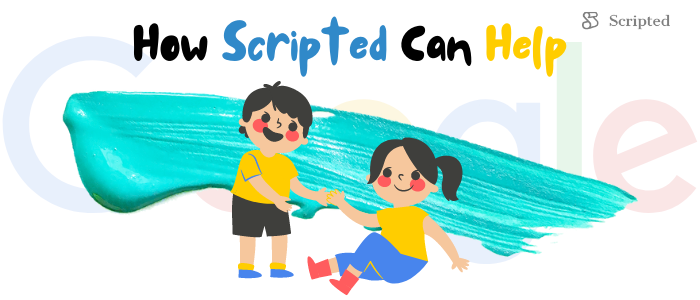 Scripted offers a pool of talented writers who are experts in a broad spectrum of industries. They understand who your audience is, based on their professional or personal experience. Accepting on the top 2% of applicants, Scripted is proud to offer writers who commit to quality work, helping you reach your content marketing goals. With experience in SEO and search engine algorithms, Scripted writers will help fuel your overall digital marketing strategy.
By outsourcing your content needs, you can take a step back, focusing on the bigger picture — where your company currently is and where you want to be.
Scripted's all-in-one platform allows you to hire, communicate, and create content with ease. You can create a content brief that is as detailed as you'd like, describing who your target audience is, the tone of voice, and any keywords you'd like included. You also have the option to attach additional documents to help writers better understand your core objectives.
Whether you need blog posts, product descriptions, social media content, newsletters, or any other type of content, Scripted writers can take your content to the next level.
Ready to get started with Scripted? Hire writers who exceed your expectations today!