Beginner's Guide to SEO Tools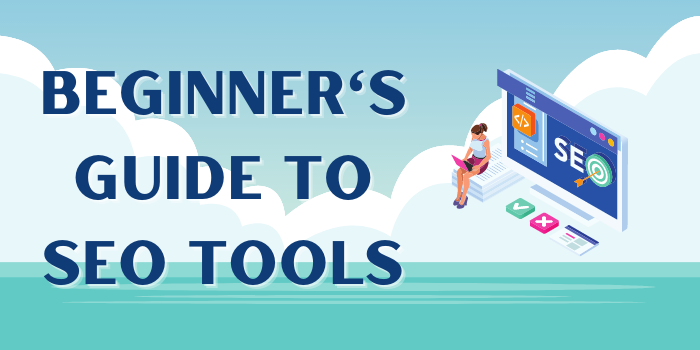 Search engine optimization, often called "SEO," is full of complexities, so it makes sense that companies have come up with many tools to help make ranking a website easier to pull off. With that said, a common question beginners have is simple: Are SEO tools really a necessity?
From the high cost to the sheer number of options on the market, it's easy to feel overwhelmed by the exact tools that should help simplify your SEO journey. So, let's explore SEO tools in closer detail and help you determine if you really need one or all of them.
What Are SEO Tools?
There are countless flavors of SEO tools out there, and too many of them promise to have some secret advantage. An SEO tool can do nothing you can't do on your own, though it may do things at a volume or speed that isn't feasible to do on your own. An SEO tool can also give you access to data that is otherwise scattered, incomplete, or unavailable without their database.
With that out of the way, there's no doubting that SEO tools can offer real value to your company. The trouble you'll run into is comparing all of your many options and determining which ones are actually useful to your business in its present stage with its existing resources and with its current budget. So, let's dive into the benefits of SEO tools to reveal more.
Benefits of SEO Tools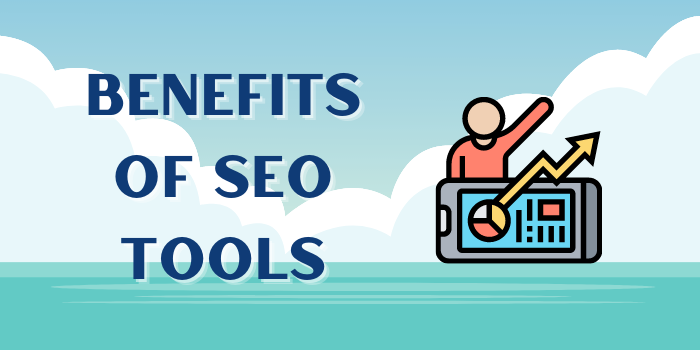 The benefits of an SEO tool will vary depending on the job the tool promises to perform. In general, though, the reasons for investing in an SEO tool are as follows.
Audit to Discover Issues
Running manual audits is entirely necessary if you don't have a means of having your site audited automatically, but most SEO tools have some sort of audit feature that will crawl your website and discover potential issues. The tool should alert you to these problems quickly, giving you the chance to address them before they negatively affect your visitors or your rankings.
An example of problems a site audit might reveal would include broken links that you need to replace or redirect. A site audit can also reveal images missing alt text or posts that don't have a meta description. These things can affect your rankings and, while some are more important than others, having an audit perform itself on a fixed schedule will ensure that no problem goes unnoticed.
Take Advantage of Automation
Most SEO tools these days offer some form of timesaving automation that can help you perform tasks at a speed or volume you otherwise wouldn't have time for. For instance, some tools compile data about how your competitors' rankings change on a day-to-day basis, which is something you could check manually but undoubtedly have no time to do.
Another example that better fits the technical definition of automation would be a backlink outreach tool, which can discover prospects for you and help you craft a personalized message (often using AI) that you just need to approve and send. Those tools promise to help you earn more backlinks with just a few clicks a day.
Reveal Competitor Strategies
Most SEO tools offer at least one feature that helps you dig into your competitor's SEO strategy, allowing you to ethically "spy" on what they're doing through a host of compiled data of new content, new backlinks, and ranking changes.
With all of that very public information in one place and some analysis tools to boot, you'll be able to connect outcomes and performance to repetitive approaches and actions that you can implement into your own SEO strategy, giving you a competitive edge in any niche.
The Best Types of SEO Tools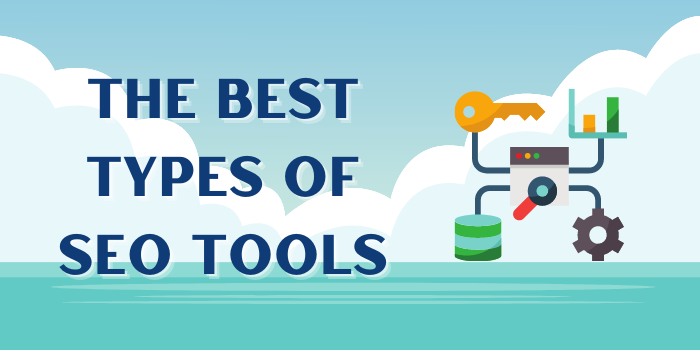 To determine which SEO tools you should invest in, you first need to know what your options are. Here's a review of the best types of SEO tools on the market.
All-in-One Tools
For brands with a big budget and not a lot of time.

For those who want lots of features in one dashboard.
Many SEO tools promise to be an "all-in-one" type solution with a host of features bundled into one platform. However, these all-in-one tools come with a hefty price tag, and they may or may not suit your needs even if they fit your budget. For a smaller company with a more limited SEO budget, it's worthwhile to define the exact features you're looking for in a tool and then compare your options.
Instead of opting for an all-in-one tool, get specific about the features you'll actually use and need. If you're able to find those features in other tools that you can use side-by-side for significantly less money, it's worthwhile to do so. With that said, there are certainly benefits to having all of your tools and data in one platform, so you'll need to weigh the pros and cons.
Examples of all-in-one tools include Ahrefs, which has a paid subscription along with a number of free tools and resources, and SEMrush, which can power all of your online marketing efforts.
Keyword Research Tools
For those who need help forming a keyword strategy.

For those who want to unpack their competitors' keyword strategies.
The root of any SEO strategy, keyword research tools will help you discover keywords that your target audience is searching for. These tools will reveal information that you can't locate on your own, and they'll compile that data into a single dashboard to help you use it.
Keyword research tools often include rank tracking and monitoring features along with keyword analysis features that reveal metrics such as keyword difficulty, search volume, and so on. They can then help you discover related keywords or work backward by seeing which keywords a competitor ranks for that you don't.
Advanced keyword tools, like WordStream, set themselves apart with unique features, too. "Keywords Explorer is the only keyword research tool on the market to go beyond search volumes and show the estimated number of clicks on search results. This is useful for assessing whether a keyword is actually worth targeting."
As with other tools, as the feature list grows, so does the price. Don't convince yourself that overpaying for a keyword tool that doesn't fit your budget is a smart move. With legwork, your SEO strategy can work out anyway by compiling the right free tools and data.
Social Media Marketing Tools
For those who want to post more often on social media.

For those who want to get more attention on social media.
Social media can play a major role in many brands' SEO strategy, and tools like Hootsuite offer a long list of features to help them do it. From the ability to create and schedule posts within the dashboard to tools that help you respond to messages, plan campaigns, and find hashtags, these platforms will help you stay trending on social media and drive traffic to your site.
Since social channels can generate a variety of social signals that Google and other search engines find valuable (such as shares, likes, and comments), social media can have a direct and substantial impact on your overall SEO goals. Look to examples like Buffer and HootSuite, both of which offer planning, scheduling, and engagement tools for the most popular social media platforms.
Content Marketing Tools
For those who have trouble optimizing their content.

For those who want help with improving their content.

For those who need help coming up with content ideas.
Content marketing is a concept that truly just builds upon and around your brand's SEO strategy, and it allows you to bring elements, like your target keywords, to life. Without a content marketing strategy, you'll struggle to create content that routinely earns rankings and backlinks and sustains traffic to your website.
These tools often bundle in keyword research, but they go beyond that to offer content optimization tools (to check for keyword density and other components) and tools that help you track the performance of your content after it's published. These same tools might monitor your content and alert you to content decay and offer suggestions to ensure your content continues performing well.
If you're looking for a powerful content marketing suite bundled with inbound marketing tools, HubSpot is an advanced and robust platform that can help you design your website, optimize content for SEO, generate more leads, engage your customers, and grow your brand across channels.
Finding the Right Tools for Your Brand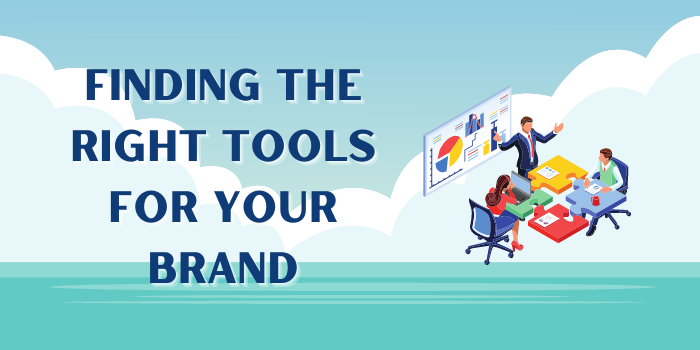 As you go through the list of the top SEO tools, you should never feel pressured to buy into a bunch of tools for your business, nor should you pay for a tool unless you have a defined use and purpose for it. It's can be tempting to subscribe to a bunch of SEO platforms based on their big promises, but the only SEO tools you need are the ones that your strategy is missing.
If you have the know-how and time to come up with keywords on your own, and you're making use of free data that's available to you, don't waste your budget on new keyword tools until you have a need for them. For instance, maybe down the road you'll find that you're spending too much time analyzing your competitors with your existing tools or you would like to get more details on when they're publishing content or what it's about. Only then should you invest in a tool that offers those features.
Ultimately, as you shop around for SEO tools, don't allow the platforms to sell you what they say you need. Start your search with a defined list of the tools and features you know your strategy will actually benefit from, and then take your time to compare what's out there so that you can make a wise investment. After all, your SEO strategy is supposed to generate profit for your brand, not eat away at your margins with expensive subscriptions.
Power Your SEO Strategy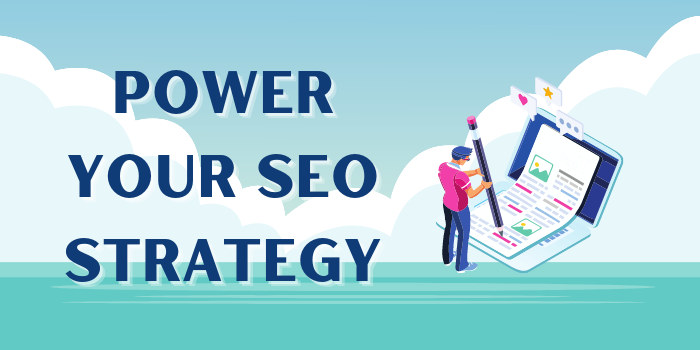 Are you convinced that you need a new SEO tool to help you power your strategy? It's no doubt that ranking content can be difficult and extremely daunting, especially if you're new to the SEO game. That's why Scripted is proud to offer our own SEO tools to help brands like yours get the most out of every word they publish.
Are you interested in having your SEO strategy done for you? Are you tired of publishing content that doesn't perform? Don't waste your money on complicated tools you might not need. Try Scripted's content writing services and let us help you plan, create, and optimize content that your audience will enjoy. Learn more today!