Scripted's Headline Idea Generator
Create headlines effortlessly with Scripted.
These Great Companies Love The Scripted Platform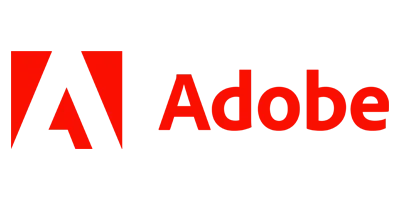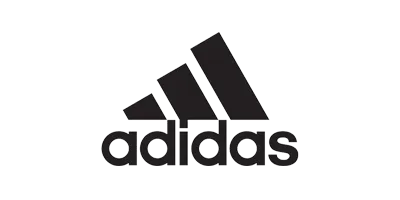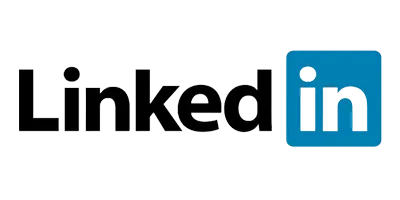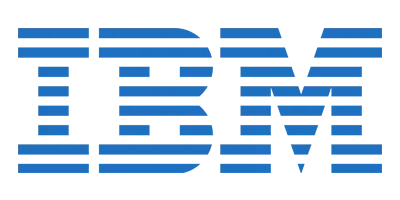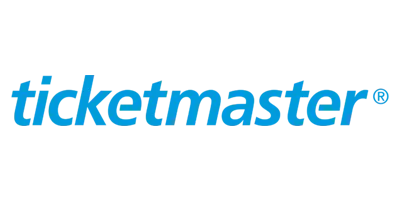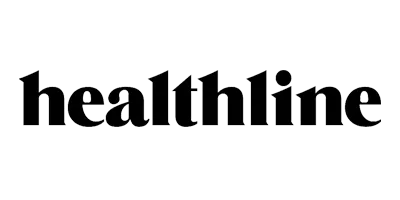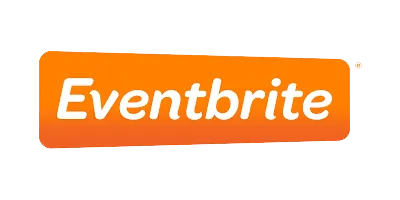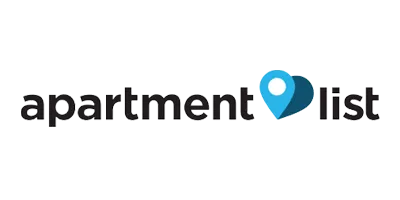 How Scripted's Headline Generator Works
Scripted's headline generator makes it as simple as possible for you to discover catchy titles that encourage more people to read your content. Within your Scripted dashboard, click "Headline Ideas." Then, follow these steps:
Enter Your Keyword
Simply enter a keyword related to your blog post topic, and Scripted's algorithm will produce about 20 headline ideas based on your keyword.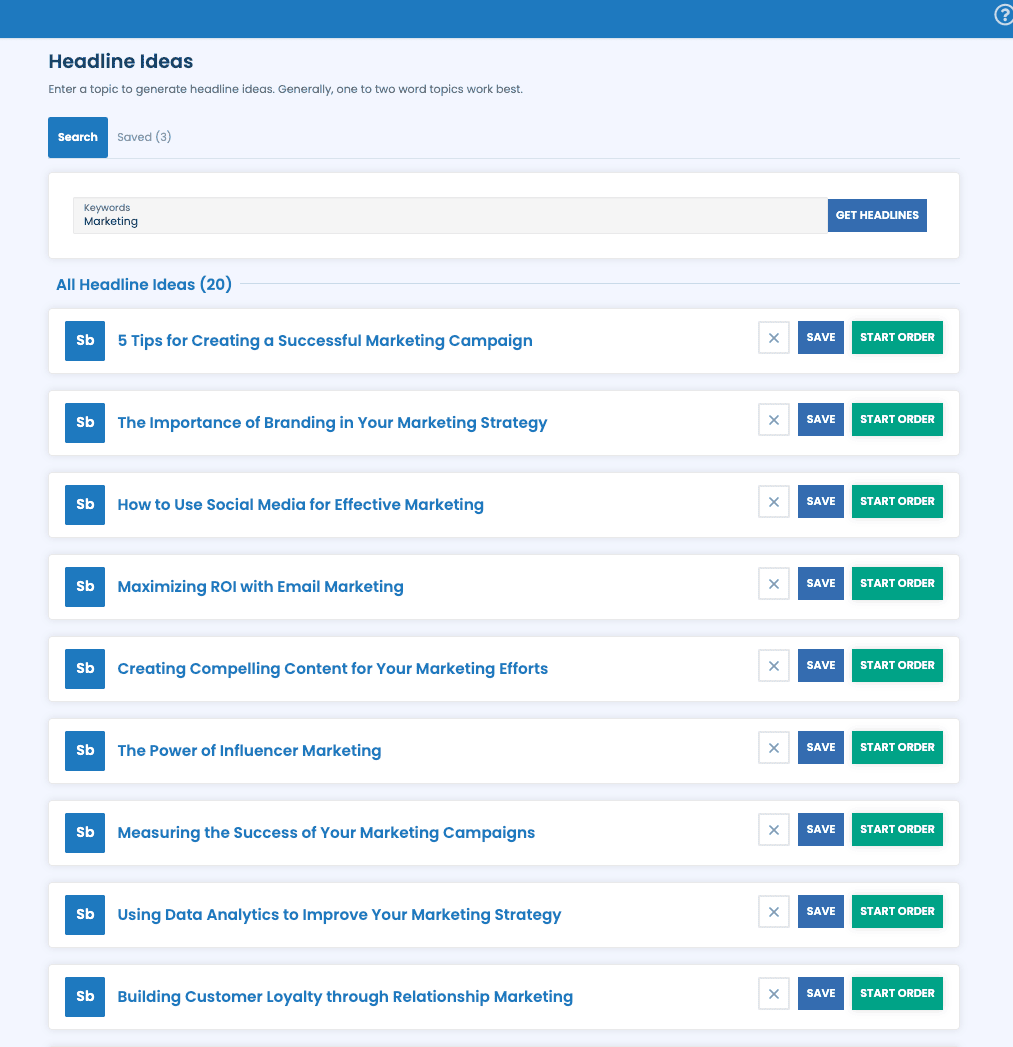 Choose the Perfect Blog Title
Review the list of headline ideas and select the title that suits your content goals.
Generate a Content Brief
Once you've selected a blog title, click the "Start Order" button. This will automatically generate a content brief that includes your content goal, related keywords, questions you want your article to answer as organically as possible, and related sources for your writer.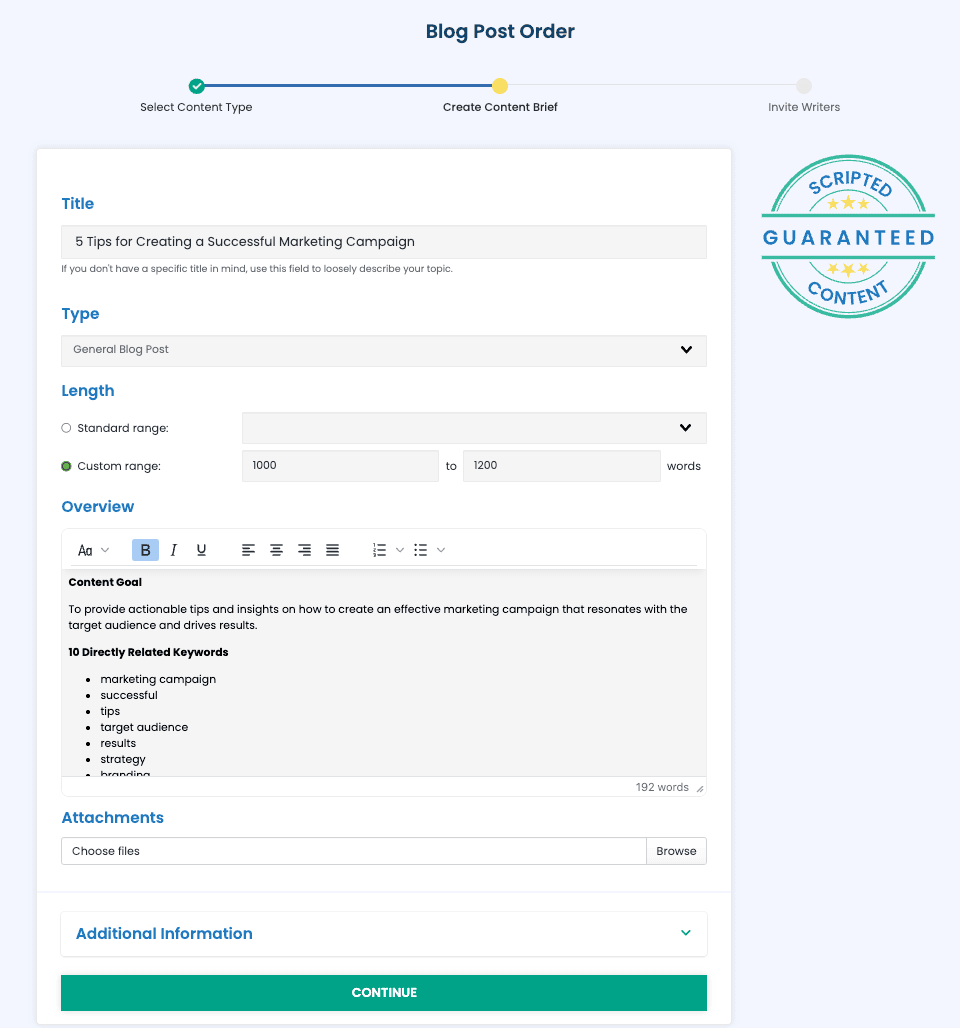 Key Features
Customizable settings for your industry, content type, and product or service

Creative titles that encourage members of your target audience to click and read your content

A straightforward user interface that makes navigation easy

A simple, step-by-step process that leads to a piece of content you're proud to publish
You get to take your content to the next level without spending more time on your strategy! Start a free trial to get a closer look at how these and other key features can work for you.
Main Benefits
An idea generator helps kick-start the creative process. You'll never run out of ideas with the Scripted headline idea generator.

Clear directions for your content creators, making it possible for them to write more efficiently and match your unique needs.

Save time and effort by automating the idea-generation process from a single dashboard. You won't need to use multiple keyword research tools and other solutions again. All of the work stays right inside the Scripted platform.
Why Scripted?
It's an exciting time for everyone that works with online content. Whether you're a content marketer or a business owner, new tools frequently emerge to make your job easier.
Scripted has chosen to embrace the benefits of artificial intelligence while relying on content produced only by human writers. Our approach gives you the best of both worlds: the efficiency of AI and the human touch of a professional writer who understands your brand and goals.
Altogether, Scripted provides:
The power of AI & human writers

Quality and consistency guaranteed

Easy-to-use platform

Flexible and scalable
Choose Scripted for your content creation needs and experience the benefits of AI-powered efficiency and the human touch of professional writers.
Start Generating Topic and Title Ideas Today!
You need all of your content to stand out so you can improve your brand recognition, establish your organization as an authority, reach the top of search engine page results, and convert more readers into paying customers.
How much will Scripted's headline idea title generator benefit you? Sign up for a free trial so you can try it out and see how our AI tools assist the content creation process.
Get Start