How to Find the Right Subject Matter Expert for Your Content Marketing Needs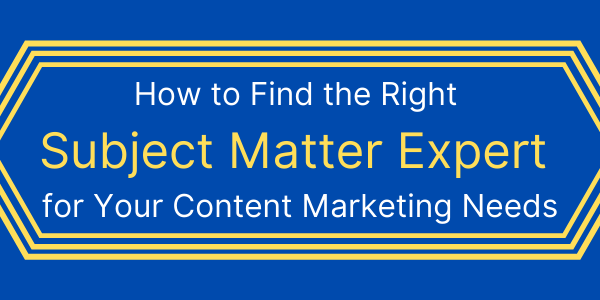 In highly technical or complex industries, it is almost essential to have subject matter experts involved in your digital marketing plan. There's no substitute for those with deep knowledge of the subject your business deals with, and it can make a huge difference in the strength of your content marketing. Subject matter experts with special knowledge of your industry and business can help you develop more effective content such as webinars, blog posts, e-books, videos, and more. 
However, for small businesses and even some bigger organizations, finding subject matter experts who also excel at writing content can be a challenge. Even though you and your staff know your area of expertise, that doesn't mean you have the time or capabilities to create quality content for marketing. If you want to hire content writers but aren't sure how to find ones that specialize in your area of expertise, read on. 
Professional Content Writers vs. Subject Matter Experts
You might be wondering what the difference is between a content writer and a subject matter expert, and if there is any overlap. Let's take a deep look at the two. 
Professional Content Writers
Professional content writers bring a writing skill level that includes both technical mastery and content strategy know-how. The best writers are highly skilled researchers, so they are able to create stories across a range of topics and industries. Experienced professional content writers can take a deep dive into almost any topic and give it a fresh perspective. They can break down complex ideas and present them clearly and logically. Their writing skills make them versatile and adept at tapping into the needs of a specific target audience. 
Subject Matter Experts
Subject matter experts are essential for super niche audiences or highly technical industries. They stay up-to-date on industry related news and events and follow authority figures in your space. Experts are well-informed on topics important to your customer journey and they have a long-term point-of-view about your industry so they can fit the current atmosphere into context. In short, they are folks who don't need any backstory on what you do - they know all the nitty-gritty details of your product/service/industry and topics that align with your business.
Combining Content Writers and SMEs
Some companies hire content writers and SMEs separately and figure out a way for them to work collaboratively on content. But a more efficient method is hiring a content writer who is already a subject matter expert in your field. Many content writers have an extensive background in a particular area, such as law, medicine, technology, fashion, etc. Whether it is from working in the industry for years, getting various degrees or certificates in a specific area of expertise, or gaining deep knowledge as an industry writer, they know the ins and outs of your business. And they have the communication and writing skills to craft excellent content. 
How to Find Subject Matter Experts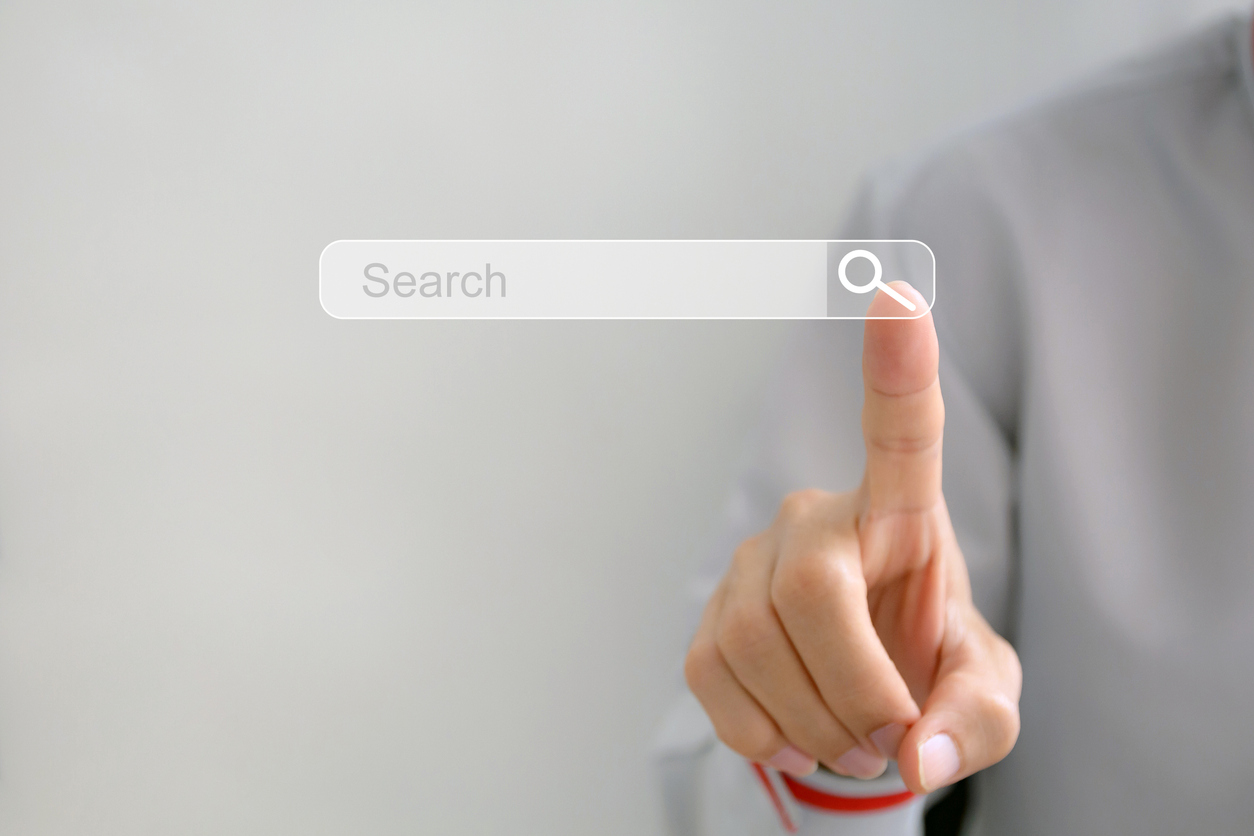 So, where can you find Subject Matter Experts if you don't already have them in-house or they don't have the bandwidth to create content on their own? Here's a list of ways you can find and reach out to subject matter experts that are right for your business. 
Social Media
Social media can be a great way to find subject matter experts, whether you want to interview them or ask them to write content for you. Search for industry influencers, people who write, present, or post regularly about topics aligned with your business. If your company is in the medical space, for example, find someone writing about the topics you specialize in. Reach out and ask them about writing content for you or if they can put you in contact with other SMEs who would be. LinkedIn is a great place to start. 
Look for Bloggers
Blog influencers have a lot of sway these days, and many of them are great writers in addition to being subject matter experts. If you work in the fashion space, for example, find a blogger who reviews new designer lines, fashion shows, upcoming seasonal trends, etc. This is also a great way to capitalize on a blogger's existing audience to build your brand. 
Go to Industry Events and Conferences
Networking is still one of the best ways to find experts in your field. If you attend industry conferences or events, be on the lookout for speakers who are experts in your company's products and services. Check out the material they have published online previously and see if it aligns with your messaging. Talk to other attendees to find out if they do content writing or how they go about finding writers who are also subject matter experts. 
Use Content Writing Platforms
An increasingly popular way to find subject matter experts who can handle your content needs is by using content writing platforms. Forming a successful relationship with a writer and expert can involve some trial and error. Content platforms like Scripted give you the benefit of pre-vetting candidates based on their writing skills and their expertise in specific areas. They also take care of the writing process, helping you manage writers if you don't have time to oversee everything from initial contact to editing to arranging payments, etc. 
Honing in on the Right Subject Matter Expert
Combining the powers of writing talent and subject matter expertise means a content writer can do double-duty for your business. Use the following criteria to help you increase your chances of finding a writer who is a great match and the right subject matter expert for you. 
Writing Style
Check out samples of their work to see if you like their style, voice, and tone. If you enjoy their writing but the voice isn't quite right for your audience, ask to see other samples or if they have experience writing in a professional, humorous, etc. style that suits your business. 
Range of Topics
Look at specific topics the writer has worked on before. Are there specific topics that you need to develop content around? Do you need a writer who is able to come up with ideas and pitch topics to you? Check out their portfolio to see if they have the versatility you're looking for. 
Thought Leadership
Do you want your writer to be someone with a strong voice in your industry? Check out their writing and background to find out how they fit into your field. See if their work has an approach, perspective, or industry insights that would appeal to your audience. 
Schedule a Call
If you have further questions about a writer's experience or work, contact them to schedule a phone call. It's a great way to make an introduction and also gives them a chance to ask you about your content needs. 
Ready to hire a subject matter expert for your content needs? 
Browse through our top-rated content writers to find a subject matter expert that is right for you. We have pre-vetted, highly qualified freelancers in a wide variety of industries. If you need expert, professional content, we help manage the whole process for you. Get in touch with us to learn more.