Keyword Research Tips for Endless Idea Generation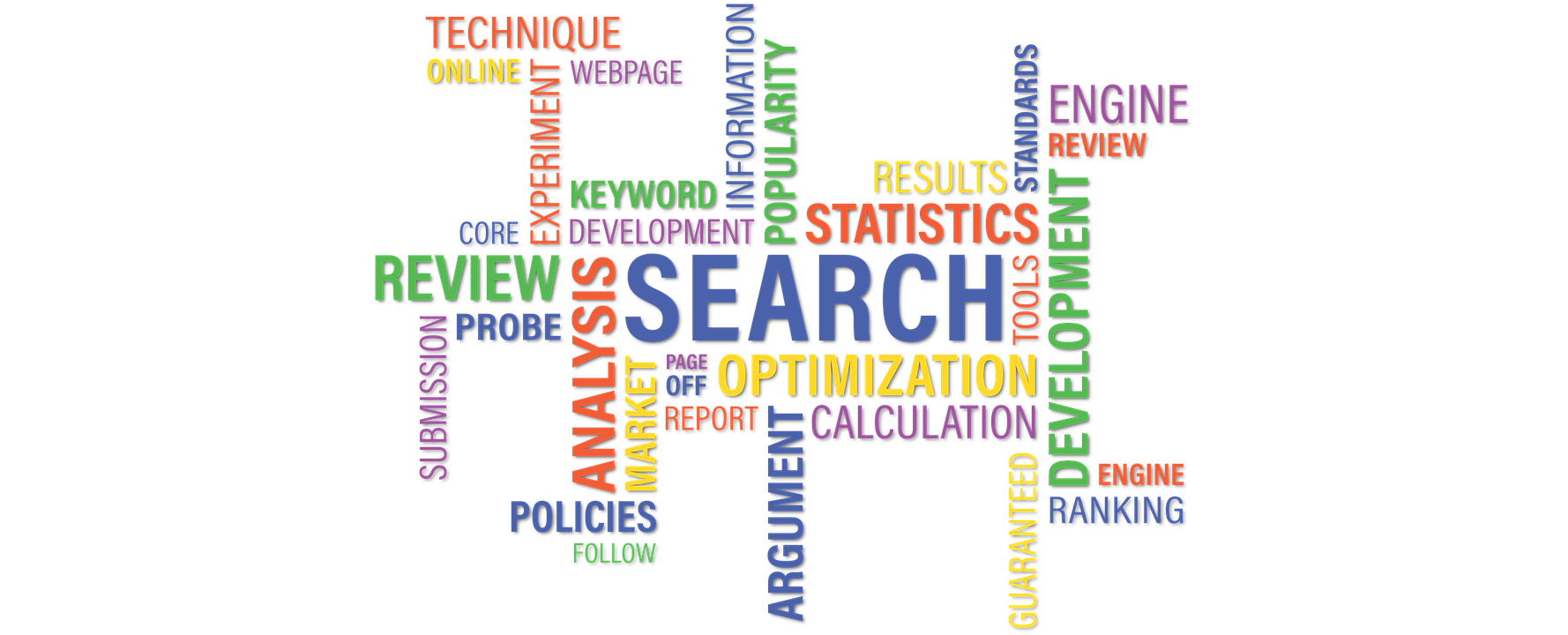 Keyword planning is the best way to make sure your content gets found by target audiences. Keeping websites and online content optimized for search helps you stay ahead of Google's constantly changing algorithm curve. Proper and thorough keyword planning offers a pragmatic framework for segmenting and understanding what your potential customers are looking for and the terms they use to find it. 
Every day, new potential customers search the internet for keywords directly or tangentially related to your business. Gaining insights into their search terms helps you inform your content strategy and stay ahead of your competition. It may sound like a lot of work, but with the right tools, keyword planning is much easier than you think. 
Before we dive into the tactics, it helps to understand a little background on how to find and choose the right keywords. 
Keyword Planning: How to Find and Choose the Right Keywords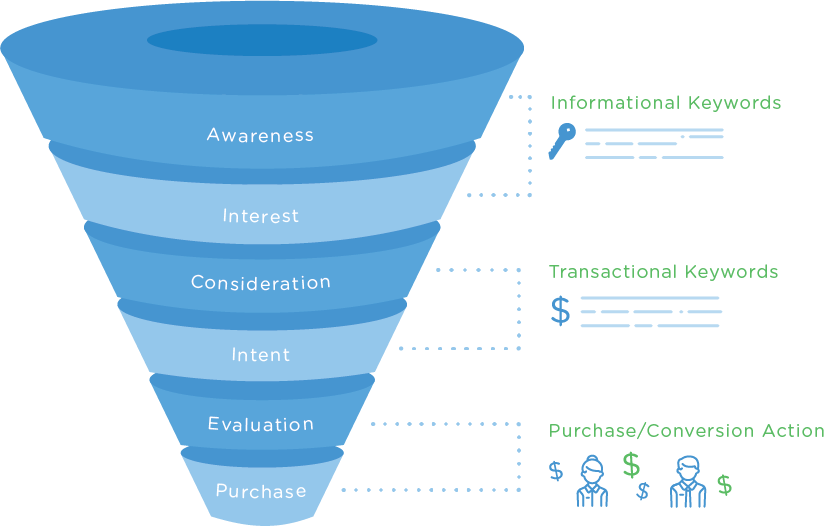 Keyword planning is the process of figuring out words and phrases that people use in search engines like Google, Bing, and YouTube. The keywords you choose impact every element of SEO in your digital marketing strategy, including seeking out content topics, website SEO, email marketing, and content promotion. Keyword research is the first step of any SEO campaign, and it starts by generating a list of keyword ideas.
Keyword Planning Strategies
Luckily, keyword planning is not just a game of luck. There are lots of proven strategies you can use to come up with an ongoing list of keyword ideas. 
Brainstorming Topics
Brainstorming is a way of coming up with topics that are already of interest to your target customer. These are likely to be the terms that come up most often in sales conversations and your marketing materials. If you already have a blog, these are probably the topics you write about most frequently. For example, if you run a wellness company, obvious topics might be things like:
Meditation

Yoga

Healthy Diets

Relaxation Techniques

Exercise Routines
These topics aren't keywords, but they give you broad topics that you can use to begin your keyword planning. This should be a list of important, relevant topics based on what you already know about your business. If you can come up with 5-10 topic buckets, you can hang onto these and come up with more specific keywords as you move further into keyword planning. 
Distill Topics Into Keywords
Now that you have a few topics in mind, you can start to identify keywords that fall under those topic umbrellas. Think about what phrases might be important to help you rank in search engines - i.e. variations on the terms and words you came up with initially.
Popular Phrases
People are predictable. No matter your business model, the same phrase structures or keyword modifiers are common across industries. Here are some keyword modifiers that often drive search volume:
where to buy [x]

[x] near me

the best [x]

[x] interview questions

[x] checklist

[x] tutorial

difference between [x] and [y]

[x] tips

how to [x]
For effective keyword planning, you want to come up with a base of a few dozen keyword ideas that fit in the category that matches your goal.  
Keyword Planning Tactics & Tools
Keyword planning tools can help you come up with more keyword ideas based on the ideas you have. To become a keyword idea-generating machine, check out the tools and tactics below.
The MacColl Method
Eric MacColl, who managed keyword research at Scripted and Lyft, has a battle-tested approach for generating keyword ideas. Apply the tactics of each of the following tools to hone your keyword ideas list:
Google Keyword Planner / Keyword.io / Wordtracker
Research keyword suggestions

Compare keyword volume
View historical trends for a keyword

Compare similar keywords to see which are more popular
Google Suggest and Related Searches
Start typing a keyword phrase to see Google's autocomplete suggestions; experiment with using special characters like "_" and "-"

Check the bottom of Google search results pages for a given keyword to see related searches
Identify your competitors and see the keywords for which they're ranking in organic search

Research the keywords on which your competitors are bidding in paid search
Buzzsumo - Explore the content that is being produced about a keyword or topic
Quora - Explore questions about relevant topics and create content that answers them
Prioritizing Your Keyword Ideas
Now that we have all these keyword ideas, how do we know which ones will be effective for us? Here are a few tips to help you refine your list and find the best keywords for your strategy. 
Understand the Intent
Keyword planning involves curating keywords based on customer intent. This means that your web page and content address the problem a user intended to solve by searching a certain term. 
For instance, if one of your keyword ideas is "Best yoga positions for back pain," ask yourself what a searcher might intend to find. Are they someone experiencing back pain themselves? Or are they an instructor looking for new positions to introduce in a class? 
Depending on who your target audience is, you'll need to make sure of the keyword's intent. The best way to do so is to search the term yourself and see what comes up. Hiring an enterprise writer is a good way to ensure that you create high-level content that closely relates to the material already ranking for your keywords.
Understand Google's Algorithms
Google uses three main factors for ranking keywords:
Relevance: Content that meets the keyword searcher's needs.

Authority: Content should be enriched with helpful information, backlinks, sources, etc. 

Volume: Monthly search volume refers to the number of keyword searches per month across all audiences. Be sure to choose keywords that your audience is actually searching for. 
Use Both Head Terms and Long-Tail Keywords
Head terms are short and generic keyword phrases - usually one to three words in length. Long-tail keywords are longer keywords phrases of three words or more. You should aim for a mix of head terms and long-tail terms to round out your keyword planning strategy. It's a good way to rank for commonly searched terms and those searched for less frequently. 
These tools can also help you analyze and prioritize keywords.  
Moz (formerly SEOmoz) lets you upload your keyword list to get some metadata on it, including an Organic CTR score for each keyword, which measures how likely you are to get traffic from it. You can then export this list and sort it by Organic CTR. 
SEMrush helps you track your position and traffic on the most opportune keywords relative to competitors and industry thought leaders. These benchmarks will give you a clearer picture of what success looks like.

Scripted offers a Cruise Control membership level that offers SEO strategy and keyword research. When you work with an enterprise-level writer, you get unlimited content ordering and SEO-friendly content structured around the best keywords for your marketing strategy. 
Proper and thorough keyword planning helps you produce a surplus of keywords to fuel your content. It's the best way to boil down search topics and phrases into effective keywords that will make sure your content gets seen. Add a dedicated, expert writing team from Scripted to do your keyword planning for you. We offer a turn-key marketing solution so you can sit back and relax while we research, produce, and publish premium, SEO-friendly content for your business.